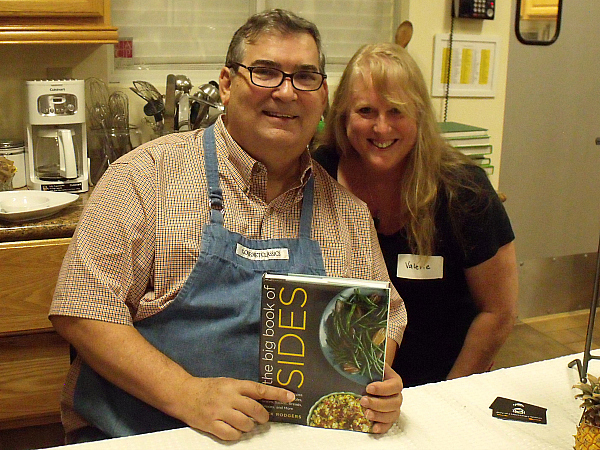 Are you familiar with Rick Rodgers? He has authored over 40 cookbooks of his own and regularly works behind the scenes on celebrity cookbooks with Theresa Guidice, Patti LaBelle, Lilly Pulitzer and others.
His latest release, The Big Book of Sides, has been published just in time for the holidays. Whether you are serving turkey, ham or fish for the main course or simply making a meal of side dishes, this cookbook has an amazing assortment of recipes.
Thanksgiving came early for me this year, in the form of a cookbook launch party with Rick Rodgers at Melissa's Produce. Rick was entertaining as he spoke about the book and demonstrated gravy making techniques (complete instructions are in the book). The chefs at Melissa's prepared many of the dishes for us to try. There are traditional foods that have been kicked up a notch and there are other unique recipes with that wow factor you want on special occasions.
Roasted Sprouts with Bacon and Maple Syrup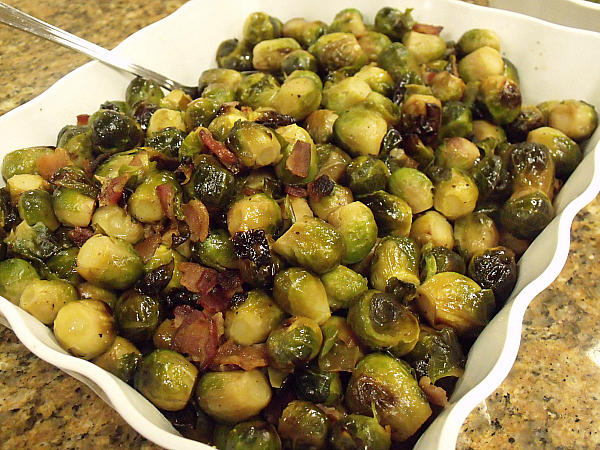 Roasted Beet and Orange Salad with Orange Glaze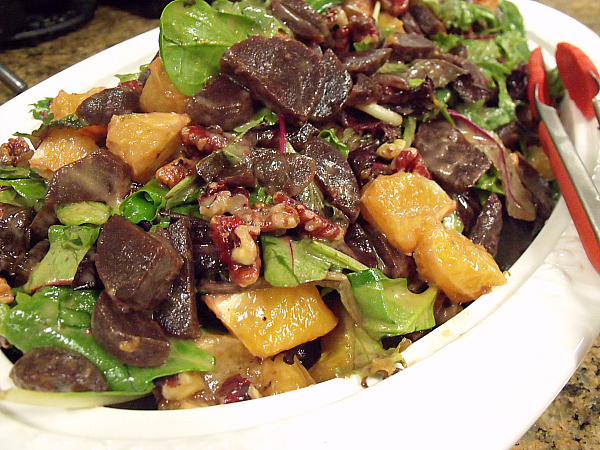 Butternut Squash and Potato Gratin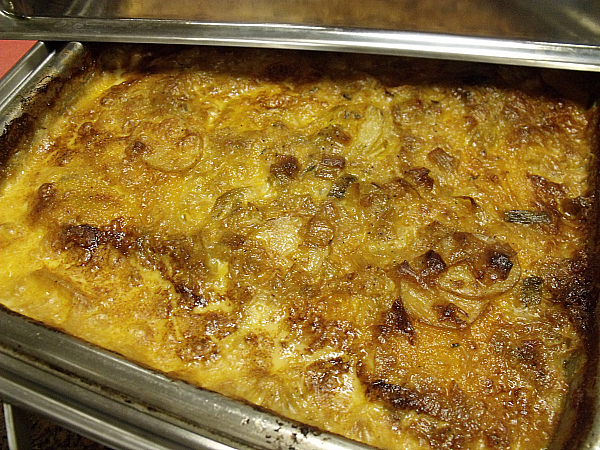 Homemade Green Bean and Mushroom Casserole
with Crispy Shallots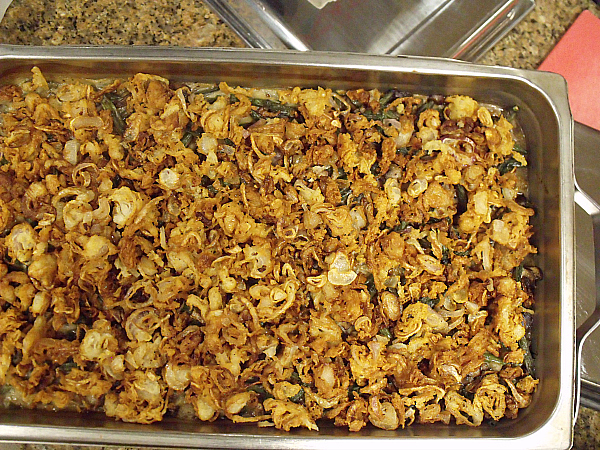 Mexican Christmas Eve Salad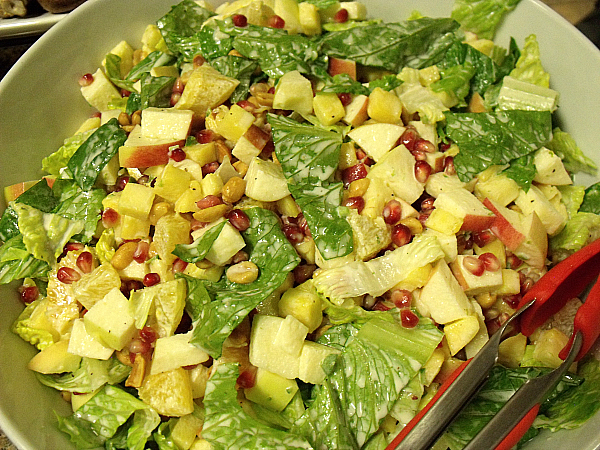 The Big Book of Sides:
More than 450 Recipes for the Best Vegetables, Grains, Salads, Breads, Sauces, and More

by Rick Rodgers
isbn 978-0345548184
Pub. date 10/28/14