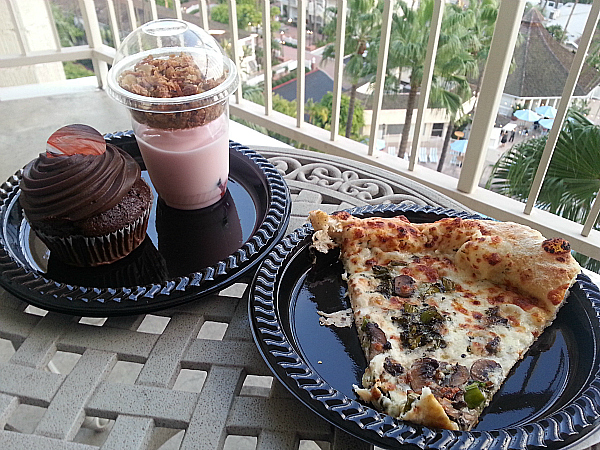 Whether you are staying at the Town & Country Resort or attending meetings at their Convention Center, The Market is a great place to grab a bite to eat or pick up a beverage. I stayed there for 3 days and ended up stopping by several times.
My first night at the resort, I wanted to relax and enjoy the view from the balcony of my room in the tower. I ordered a Garden Pie handcrafted pizza. It was topped with a white sauce, roasted mushrooms and broccoli. Even though I was hungry, it was worth the wait for it to be baked to order.
They also feature Starbucks coffee, an assortment of pastries and desserts, fresh fruit, juice and salads. If you'd like to eat right there, you can choose a table outside. They are also happy to pack up your order to go.
The Market is centrally located between the swimming pool and the Convention Center. Most of what they carry is ready to grab and go, including the salads. Pizzas are handmade to order, so they take about 20 minutes. Staff was friendly and service was quick each time I was there.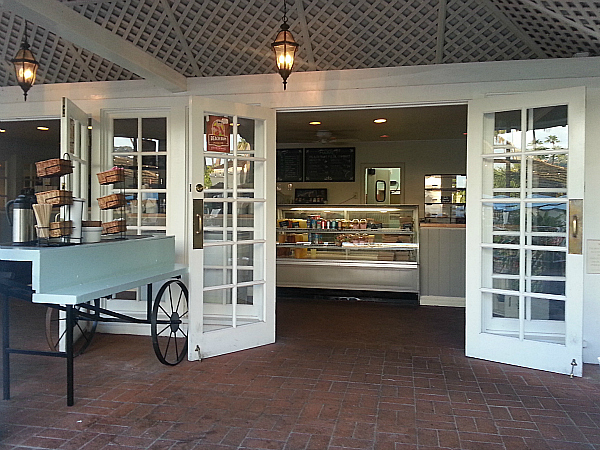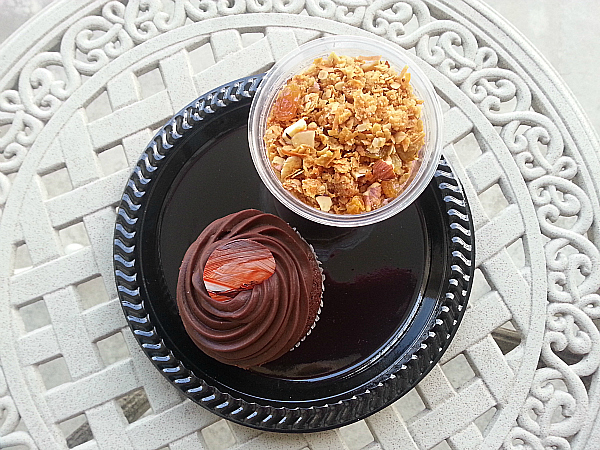 The Market
Town & Country
Resort and Convention Center
500 Hotel Circle North
San Diego, California 92108