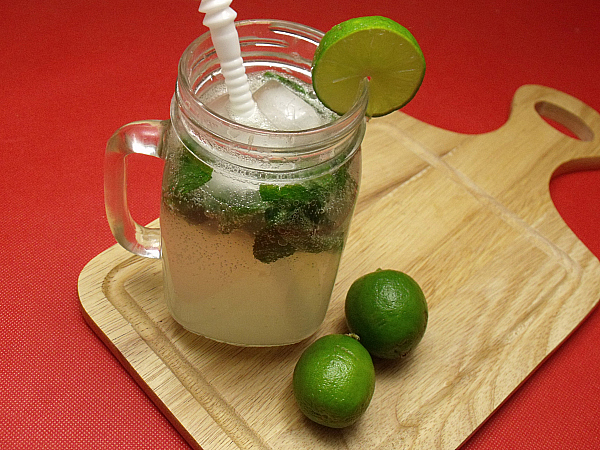 You don't have to be a drinker, to have a fun and refreshing beverage. This sparkling mocktail has the delicious flavor of fresh mint and limes.
I used Key Limes from Melissa's Produce. They are really juicy and full of flavor.
Virgin Mojito Mocktail
Ingredients:
1 Dozen Mint Leaves
1T Key Lime Juice
1t sugar
6 oz. Sparkling Water
Ice
Instructions:
For this drink, you can either use a shaker or mix it right in the glass.
Add the mint leaves and lime juice. Muddle the mint to release the flavor.
Add the sugar, sparkling water and ice.
Mix or shake to blend and dissolve the sugar.
Garnish with a lime wedge.