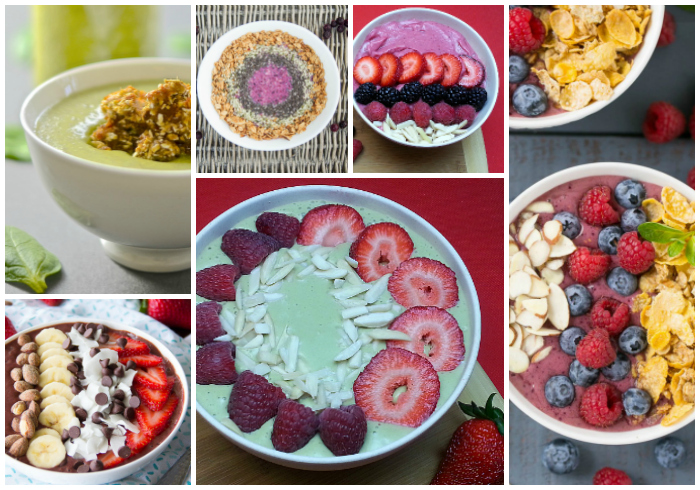 Smoothie bowls are a wonderful thing. Depending upon how you put them together, they can be enjoyed as breakfast, lunch, dinner, dessert or a snack. It's easy to customize them with nutritional boosts and your favorite flavors.
When I'm in a rush and need something portable, I make smoothies. When I've got time to relax and savor the meal, I choose a smoothie booth with a variety of tastes and textures.
Here are three of my smoothie bowl recipes:
Dragon Fruit Papaya Smoothie Bowl
Here are more amazing recipes from bloggers around the country:
Going Green Smoothie Bowl from A Virtual Vegan
Acai Bowl from Dinner At The Zoo
Acai Smoothie Dessert Bowl from Say Grace Blog
Avocado Banana Smoothie Bowl from Vegetarian Gourmet
Wild Blueberry and Apple Crumble Smoothie Bowl from Caroline's Cooking
Friendship Smoothie Bowl from Strength and Sunshine
Pina Colada Smoothie Bowl from Recipes to Nourish
Dairy Free Berry Smoothie Bowl from Yummy Inspirations
Acai Bowl from Green Healthy Cooking
Triple Berry Coconut Acai Bowl from Natural Chow
Acai Berry Smoothie Bowl from The Organic Kitchen
Simple Smoothie Bowls from Fancy Made Simple
Which one of these recipes will you make first?