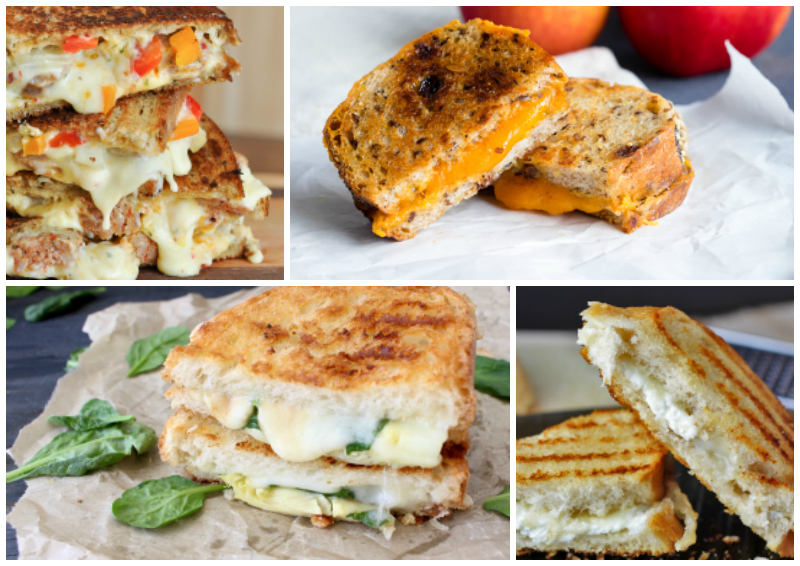 Whether it is simple or elaborate, a grilled cheese sandwich is a most wonderful comfort food.
When I was a kid, my grilled cheese sandwich was typically Velveeta on white bread. These days I get more creative with different types of bread a variety of cheeses and other toppings.
Following are 40 tasty ideas for grilled cheese sandwiches.
Which one will you try first?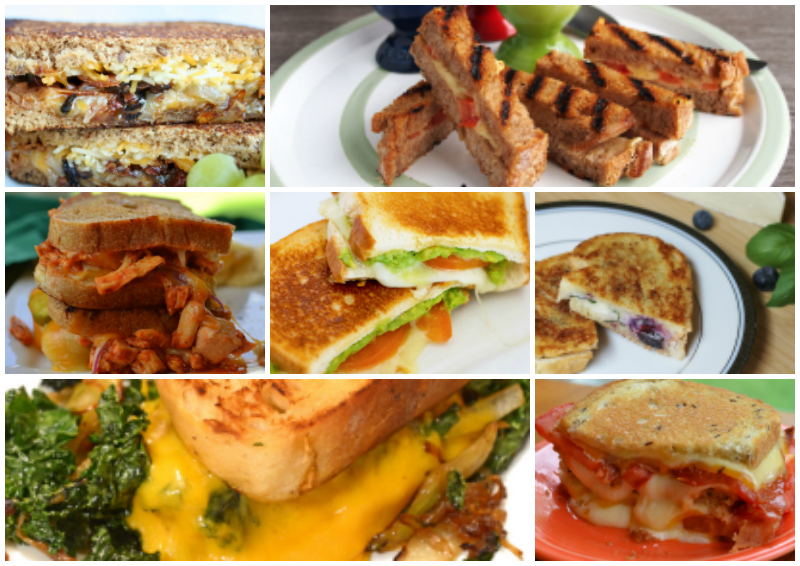 Gourmet Grilled Cheese with Goat Cheese and Blueberry Preserves from Dukes and Duchesses
Blueberry Brie Grilled Cheese from Mom Foodie
Grilled Cheese with Brie and Golden Raisins from Mama Likes To Cook
Grown Up Grilled Cheese from Trial and Eater
Black Truffle Grilled Cheese from Mama Likes To Cook
Pepperoni Pizza Grilled Cheese from Saving Dollars and Sense
Pepperoni Pizza Grilled Cheese from Cincy Shopper
Hawaiian Pizza Grilled Cheese from Home Cooking Memories
Jalapeno Popper Grilled Cheese from Mashup Mom
Jalapeno Bacon Grilled Cheese from My Organized Chaos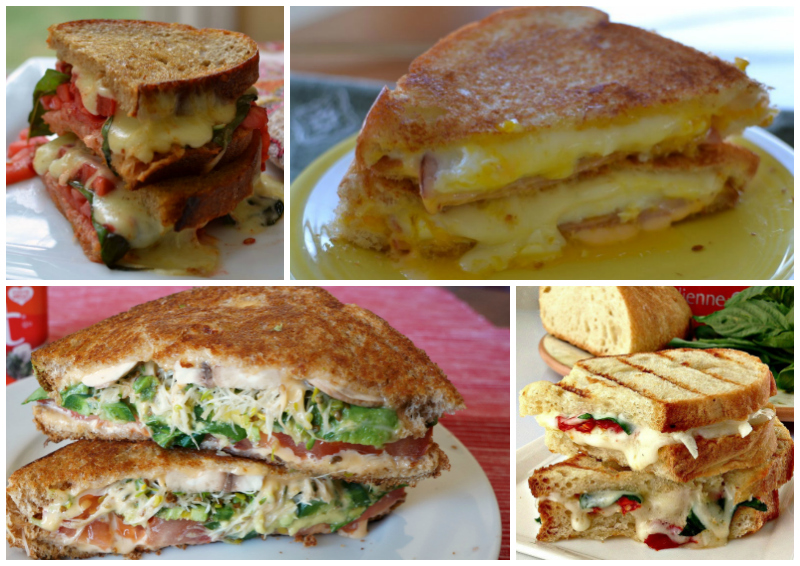 Grilled Macaroni and Cheese Sandwich from 3 Boys and a Dog
Grilled Cheese Mac 'n Cheese from Wanna Bite
Gourmet Grilled Cheese with Bacon and Caramelized Onion from Dukes and Duchesses
Vegan Grilled Cheese from Peas and Crayons
Spinach Artichoke Grilled Cheese from Ciao Florentina
Greek Inspired Grilled Cheese with Spinach and Feta from Thrifty Jinxy
Caprese Grilled Cheese from Reuse Grow Enjoy
Gourmet Grilled Cheese from Wanna Bite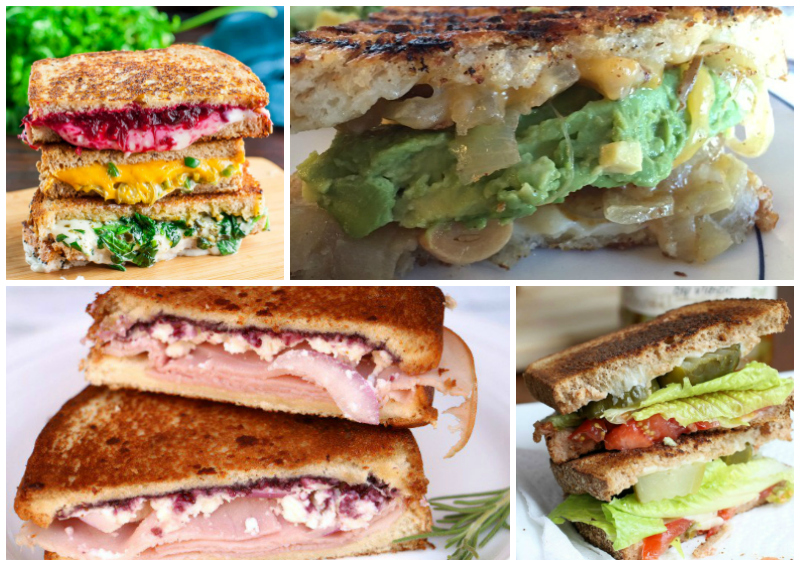 Kale Pesto Caprese Panini from Vegging at The Shore
Bacon Tomato Grilled Cheese from Small Town Woman
Grilled Cheese with Avocado and Tomato from Scattered Thoughts of a Crafty Mom
Sausage and Pepper Chipotle Grilled Cheese from Peas and Crayons
Dippy Eggs and Grilled Cheese Soldiers from the Worktop
Fennel Onion and Kale Grilled Cheese from Platter Talk
Spicy Cheeseburger Grilled Cheese from Thrifty Jinxy
Turkey Tomato Grilled Cheese from Thrifty Jinxy
Tomato Avocado Grilled Cheese from Saving Dollars and Sense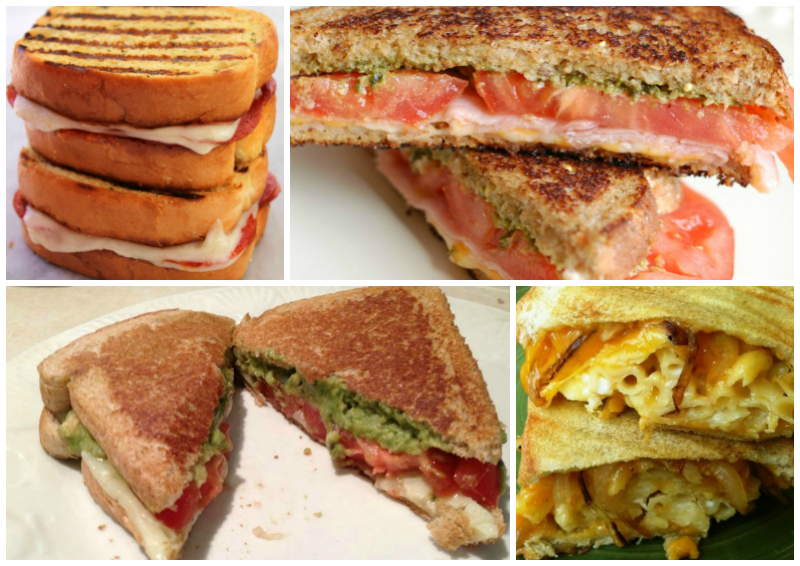 Grilled Cheese with Roasted Garlic and Avocado from Mashup Mom
Apple Grilled Cheese from Mama Likes To Cook
Cherry Tomato Cheese Melt from Vegetarian Gourmet
Barbecue Chicken Grilled Cheese from Small Town Woman
Honey Mustard Pesto Grill Cheese from Happy Deal Happy Day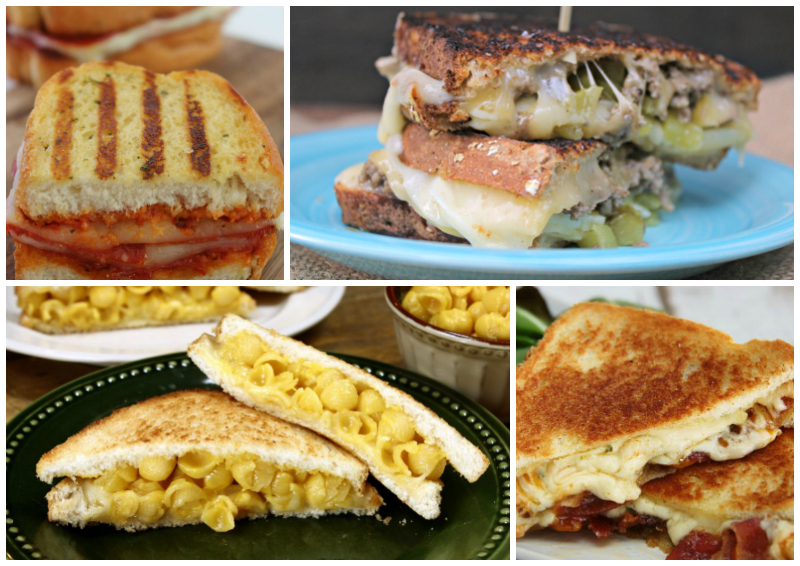 Glazed Donut Grilled Cheese from Thrifty Jinxy
Easy Breakfast Grilled Cheese from Small Town Woman
Grilled Cheese Roll Ups from Cincy Shopper
Ultimate Veggie Grilled Cheese from The Baking Fairy
Garden Salad Grilled Cheese from Mom Foodie
Caprese Grilled Cheese from Small Town Woman
Raisin Bread Grilled Cheese from The Worktop