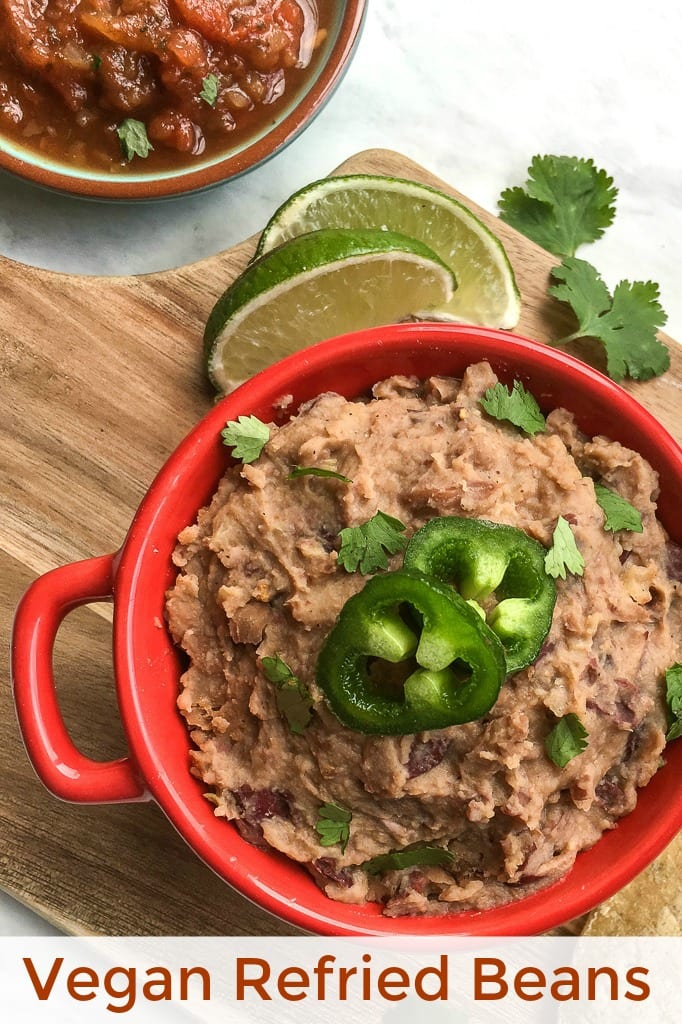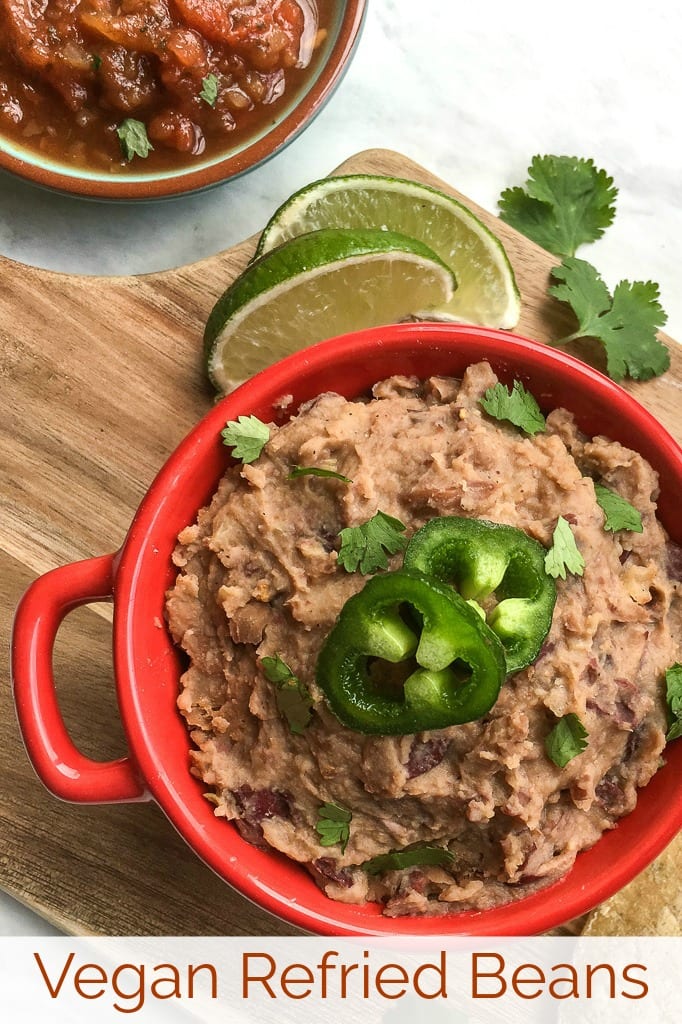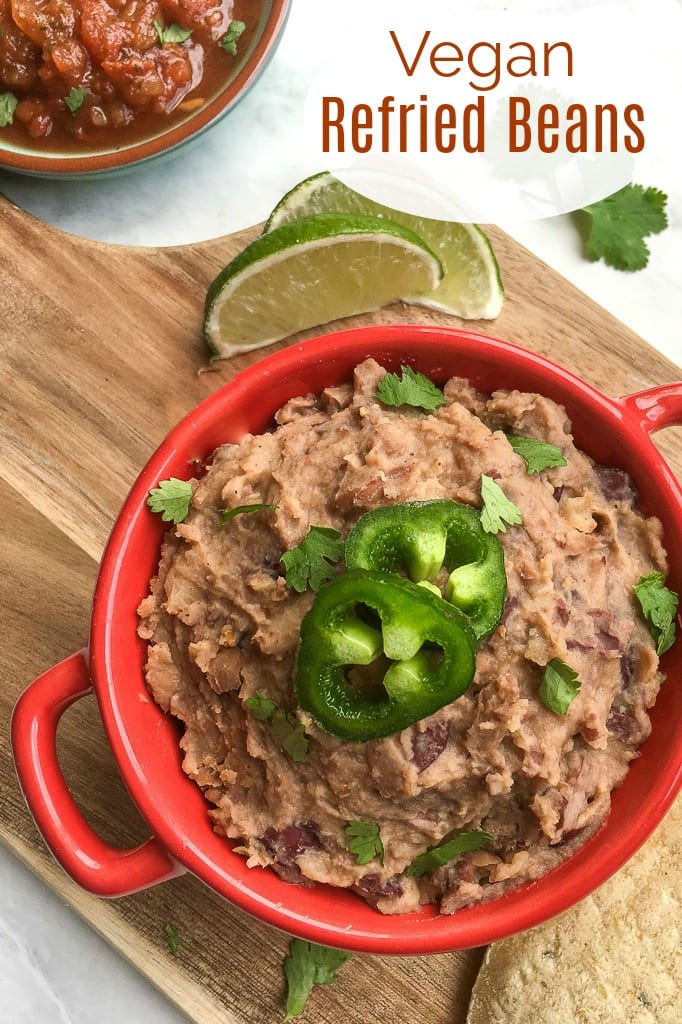 Easy Vegan Beans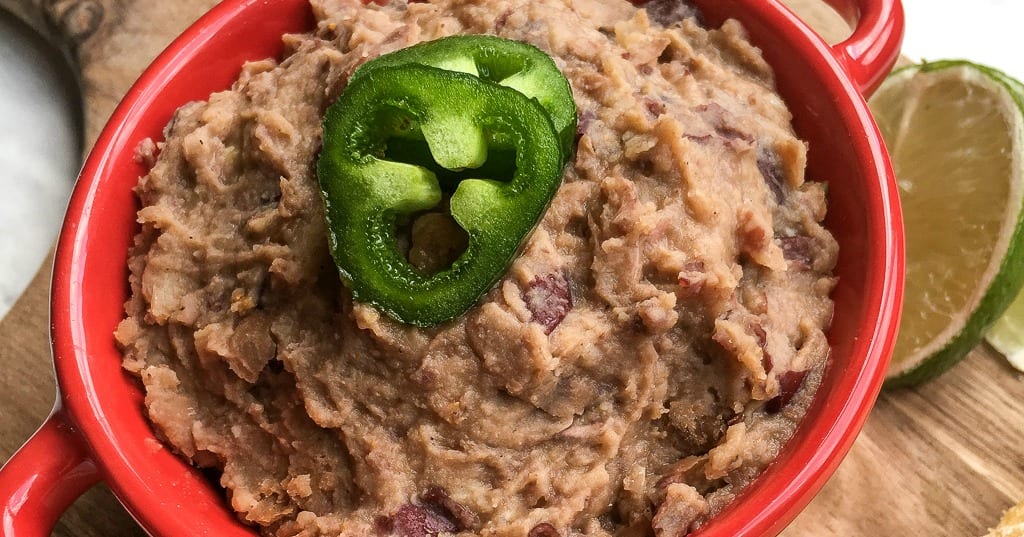 Traditional Mexican beans are made with lard, but you can make absolutely delicious and easy vegan refried beans with coconut oil instead of lard.
I've made vegan beans with other types of oil, but it is the coconut oil that gives the beans the authentic Mexican taste and texture that I want.
It doesn't take long at all to make these homemade vegan refried beans, so this recipe is a good time saver.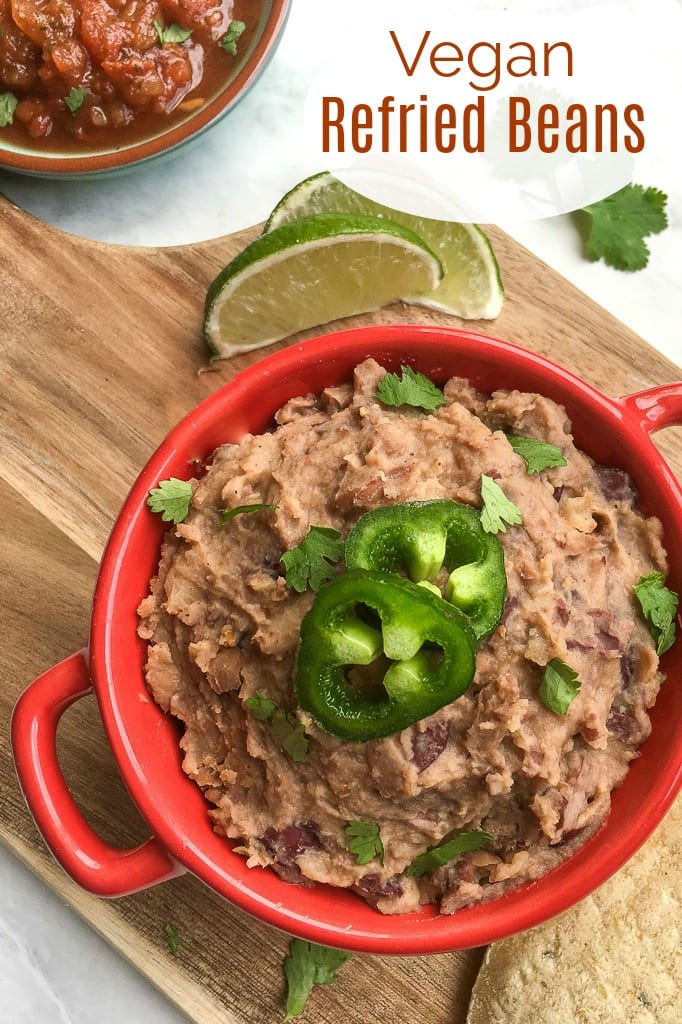 The beans are good for a quick meal at home or you can serve them to guests.
They can be a nice side dish alongside other Mexican dishes or you can use the refried beans for burritos or tacos.
However you decide to eat them, the beans are a good way to add protein and fiber to your diet.
And, the taste is fabulous!
Enjoy.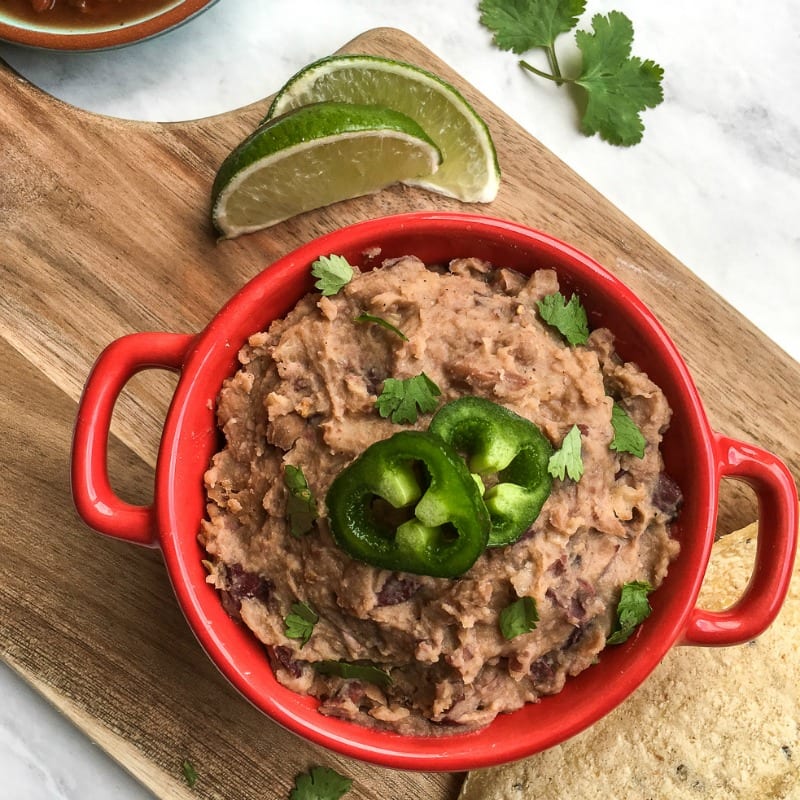 Easy Vegan Refried Beans Recipe
Prep time- 10 minutes
Cook time- 15 minutes
Serves- 4
Ingredients
3 T Coconut Oil
3 cloves Garlic, minced
½ Medium Yellow Onion, minced
1 can Kidney Beans, with liquid (15 oz.)
2 cans Pinto Beans, drained and rinsed (15 oz.)
1 T Ground Cumin
1 t Oregano
Salt and Pepper to Taste
Garnish
Jalapeno Pepper
Fresh Cilantro
Supplies
Skillet
Potato Masher
Instructions
1) Heat coconut oil in a skillet on medium-high heat. Once it is hot, add minced garlic and onion. Cook for a few minutes until onion is translucent, stirring occasionally.
2) Reduce heat to medium-low and stir in beans, cumin and oregano. Cook for 8 to 10 minutes, stirring occasionally. Then, salt to taste.
3) Remove from heat and mash with a potato masher. Serve plain or topped with jalapeno and cilantro.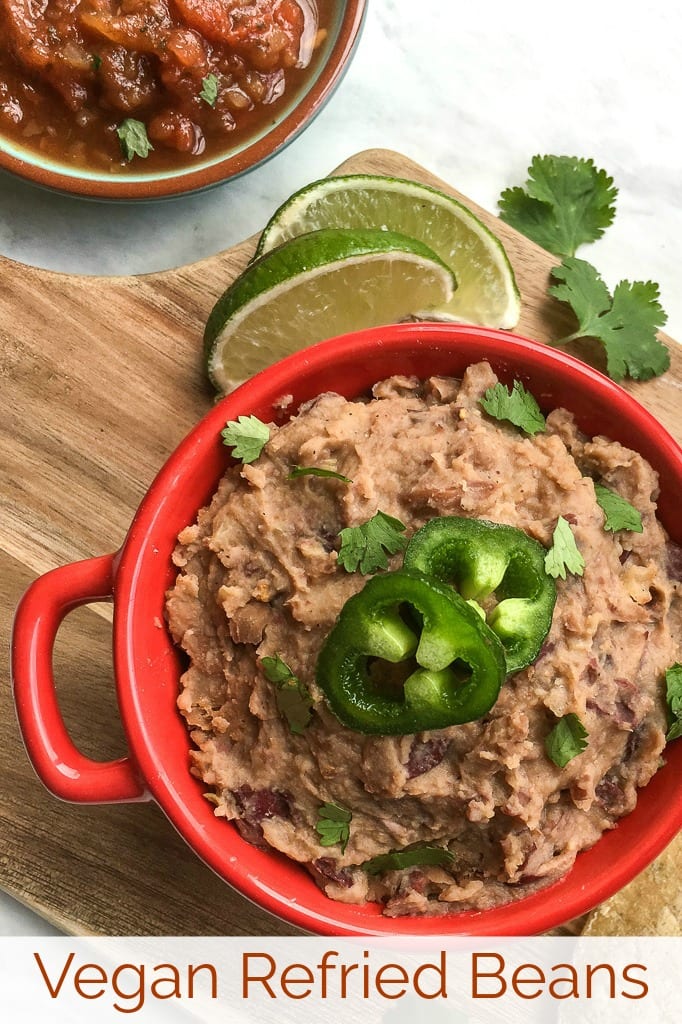 Check out my other dinner recipes, so you can get more tasty inspiration.
Following are a few of other yummy recipes.
Then take a look at the rest of my vegetarian recipes, so you can have even more delicious fun in the kitchen!