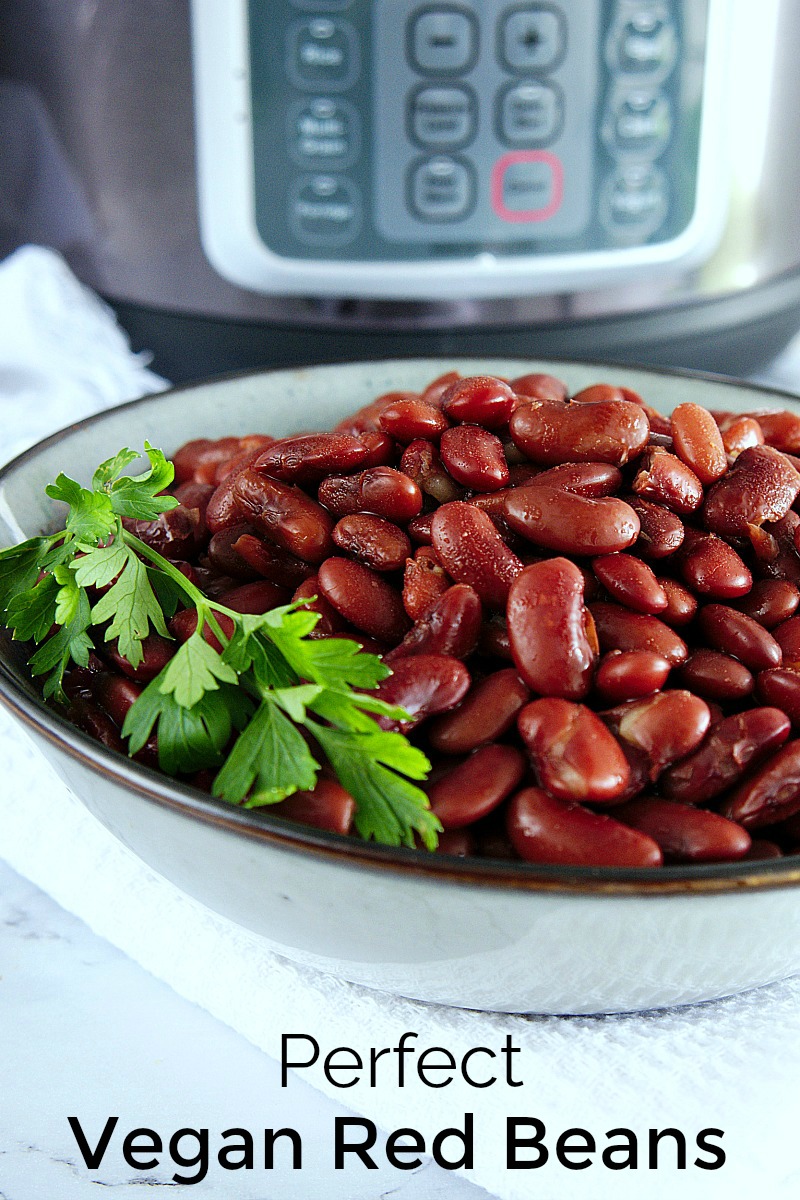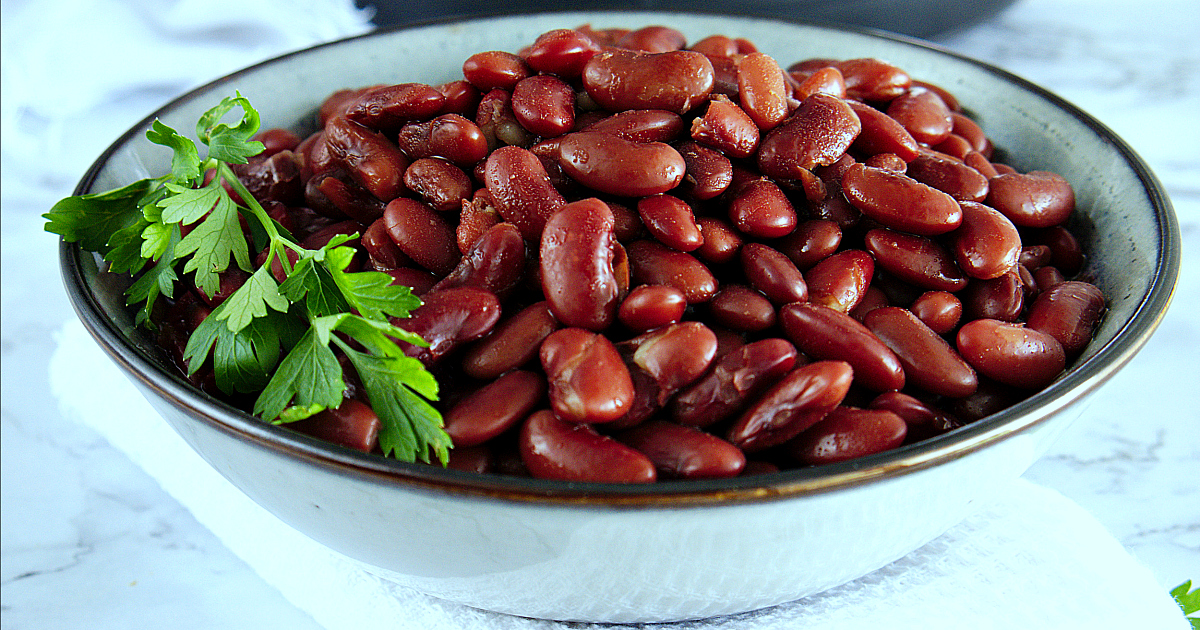 Easy Vegan Beans
It's simple to make the perfect vegan pressure cooker red beans at home, so you'll want to cook them regularly.
Use your Instant Pot or another pressure cooker brand to get great results in less than an hour with no soaking required.
The taste and texture is perfect, so you'll wonder why you have been buying canned beans.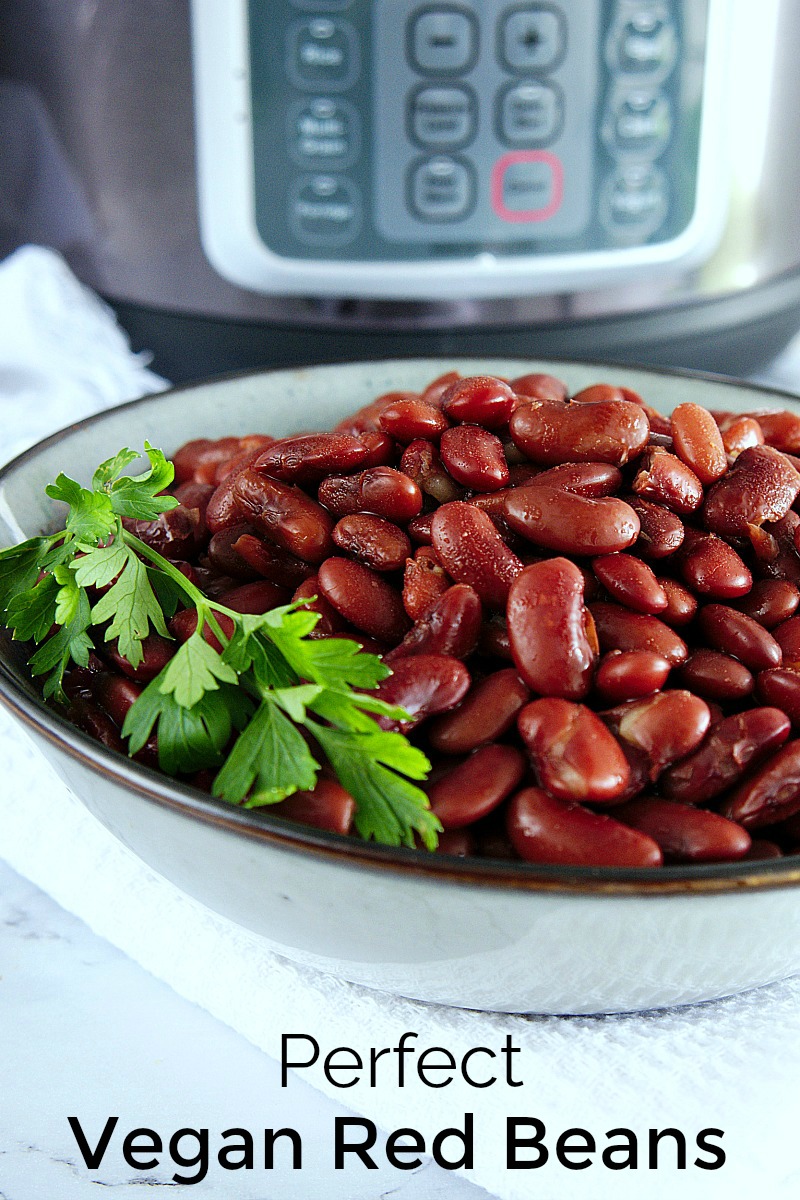 Bulk dried beans are much cheaper than cans, so it is always nice to save money.
However, there are other advantages, too.
The big one for me is that I don't need to be concerned about the other ingredients they sneak into into the cans.
Even though it seems like beans should be vegan without 'extra' ingredients, you might be surprised at the labels.
Some canned beans have animal products added.
Most have preservatives, flavoring, colors or other ingredients that aren't needed, when you make them yourself at home.
Also, it is better on the environment to buy a bulk bag than beans that have been processed and put in a can.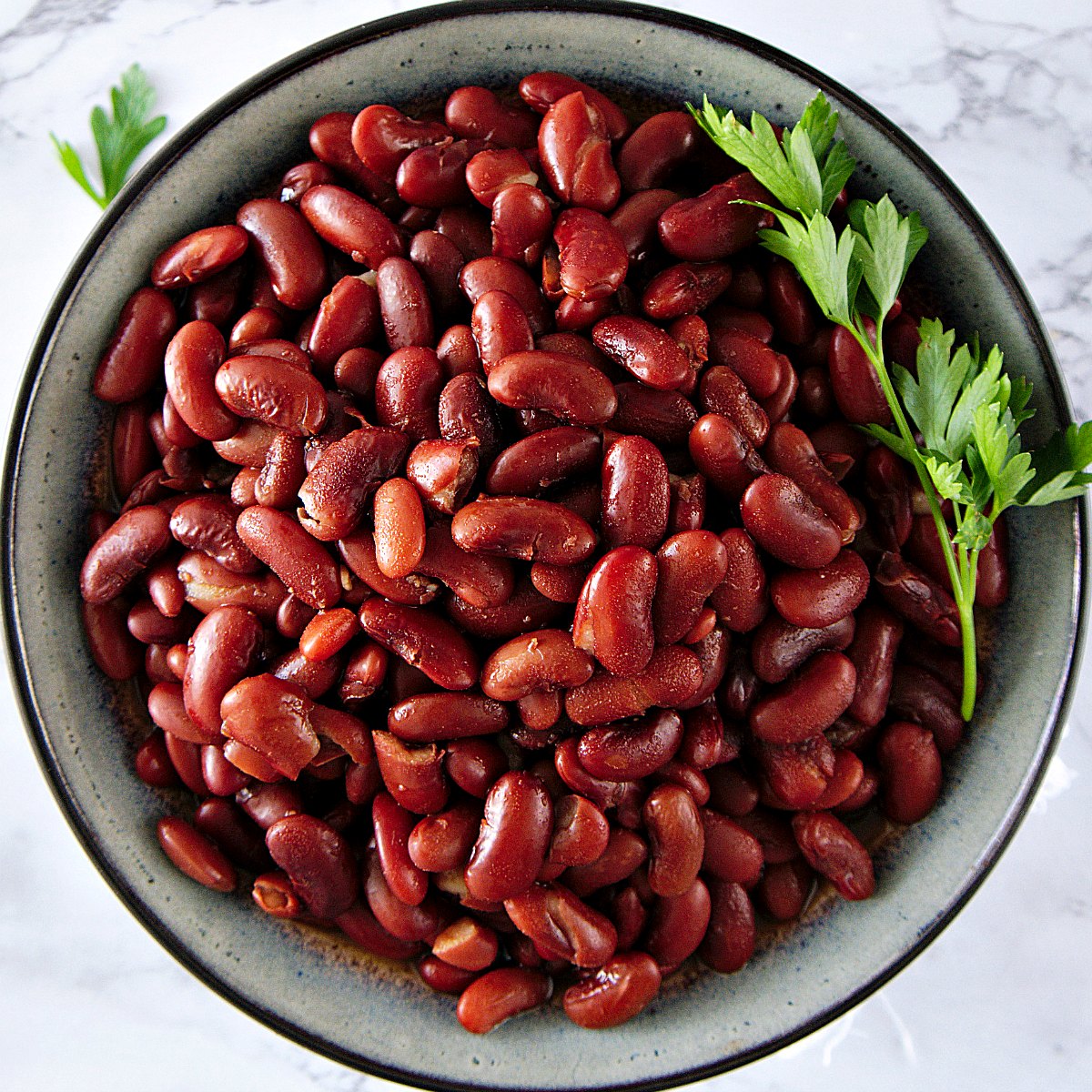 I love the taste and texture, when I cook beans myself.
This is a basic recipe that will give you beans similar to what you get in a can.
You an use it immediately in burritos, tacos, or other recipes or you can pop it in the refrigerator to use later.
If you want to add seasoning while they are cooking, that's fine.
However, preparing the recipe as is will give you basic beans that are versatile and can be used however you'd like.
I love making healthy recipes that are delicious and easy on the budget!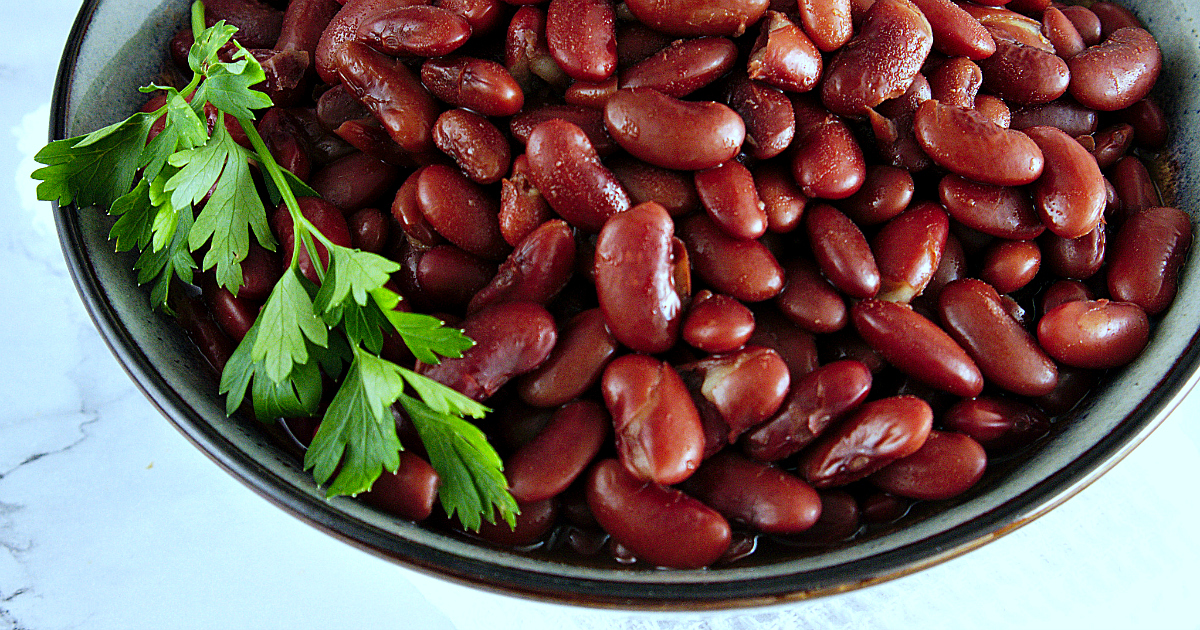 Makes 4 Cups Cooked Beans
Ingredients:
2 cups Dried Red Kidney Beans
4 cups of water
1 t Kosher Salt
Optional:
Instructions:
1) Remove all rocks or other debris from the beans.
2) Then, rinse beans thoroughly with cold water.
3) Put the rinsed beans in the pressure cooker.
4) Add water, garlic (optional) and salt.
5) Close the lid and them set the release valve to "sealing."
6) Set to HIGH and set timer to 30 minutes.
7) After timer goes off, let it set for 10 minutes.
8) Then, release the steam valve to vent. Caution: the steam will be hot, so stay clear of the spray.
9) When venting is complete, carefully remove the lid.
10) Stir and either serve as is or use in other recipes.
11) If you don't use right away, store in the refrigerator in an airtight container.
Check out my other vegetarian recipes, so you can get more kitchen inspiration.
Then take a look at my
recipe round ups
, so you can have even more delicious fun in the kitchen!