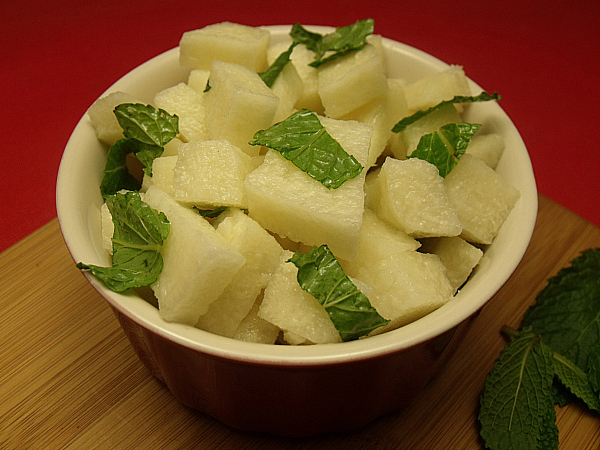 This light and refreshing salad is perfect for a warm Spring or Summer day. It only takes a couple minutes of prep time and the recipe can easily be increased, if you are feeding a crowd.
Jicama Mint Salad
Ingredients:
1 Medium Jicama
Dozen Mint Leaves
1 T Olive Oil
1 t Lemon Juice
Instructions:
Cut jicama into bite sized pieces. Chop mint leaves.
Combine all ingredients in a bowl. Let it chill in the refrigerator for at least 15 minutes to allow the flavors to blend.
Thank you Frieda's for the sweet and delicious jicama!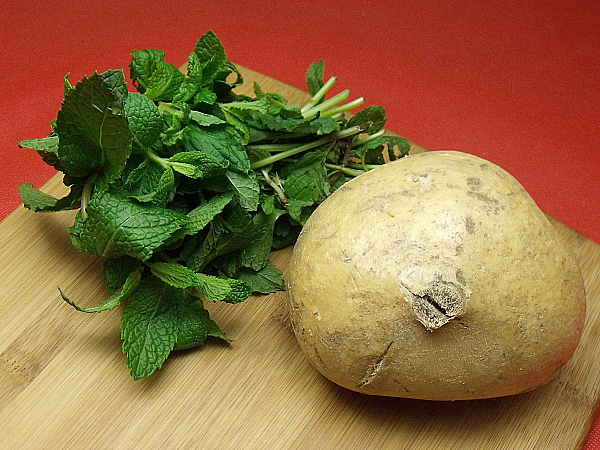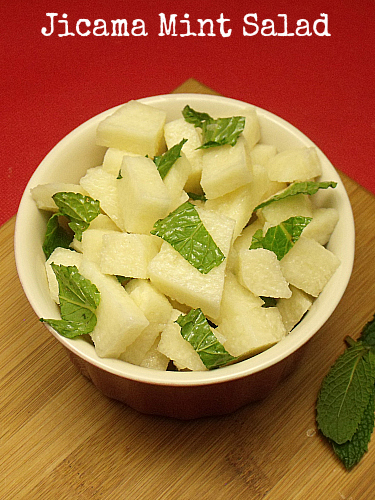 More from Mama Likes To Cook
Check out my salad recipes, so you can get more delicious inspiration.
Following are some of my favorite salad recipes:
Then take a look at the rest of my vegetarian recipes, so you can have even more delicious fun in the kitchen!