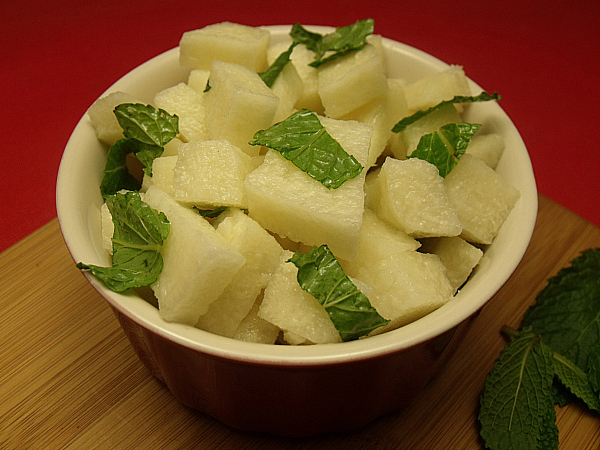 This light and refreshing salad is perfect for a warm Spring or Summer day. It only takes a couple minutes of prep time and the recipe can easily be increased, if you are feeding a crowd.
Jicama Mint Salad
Ingredients:
1 Medium Jicama
Dozen Mint Leaves
1 T Olive Oil
1 t Lemon Juice
Instructions:
Cut jicama into bite sized pieces. Chop mint leaves.
Combine all ingredients in a bowl. Let it chill in the refrigerator for at least 15 minutes to allow the flavors to blend.
Thank you Frieda's for the sweet and delicious jicama!