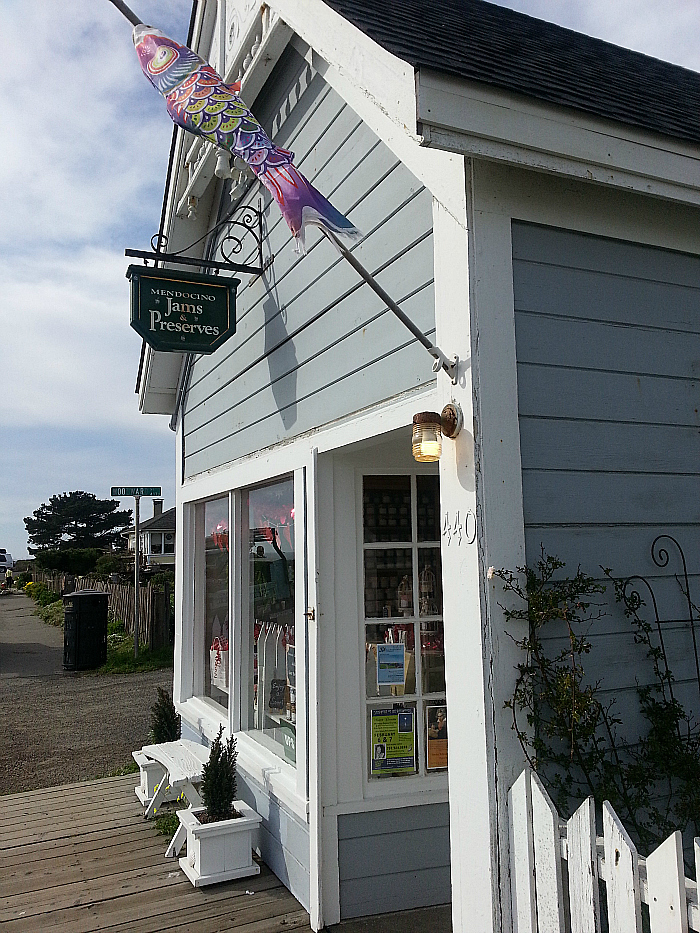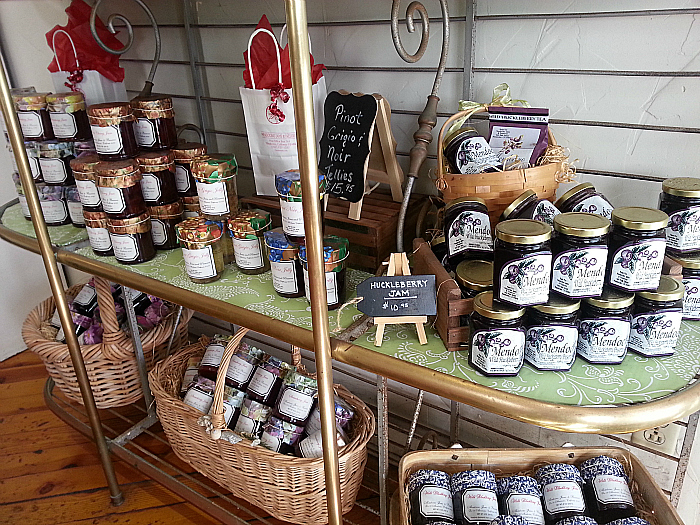 Mendocino Downtown Shopping
I love local preserves, so was happy to stumble upon Mendocino Jam & Preserves while walking in this cute coastal town.
Downtown Mendocino is a beautiful place to wander, enjoy the ocean view and browse the shops that line the street.
With our odd El Nino weather this year, I got lucky and visited the town during an unseasonably warm week.
The temperature felt like Summer, but we got to enjoy the slow paced, off-season less crowded atmosphere.
I'm sure there were some other tourists there, but it felt as if it was just us and the locals.
At the end of Main Street is Mendocino Jams & Preserves, aka MendoJams.
Naturally, I had to go in. The store is packed with a wide selection of gourmet treats.
They have the usuals, local specialties and unique items.
Sampling is encouraged, so it's a great place to try something new before you decide what you want to bring home with you.
A few of my favorites were the Wild Blackberry Jam, Pistachio Butter (like peanut butter, but made from pistachios) and the potent Ginger Mustard.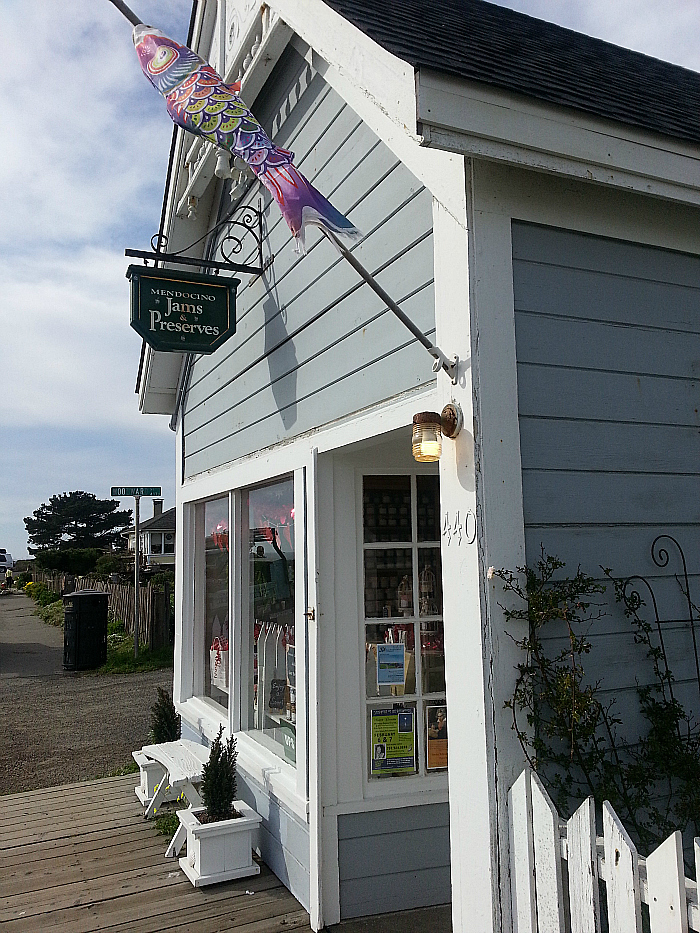 440 Main Street
Mendocino, CA 95460