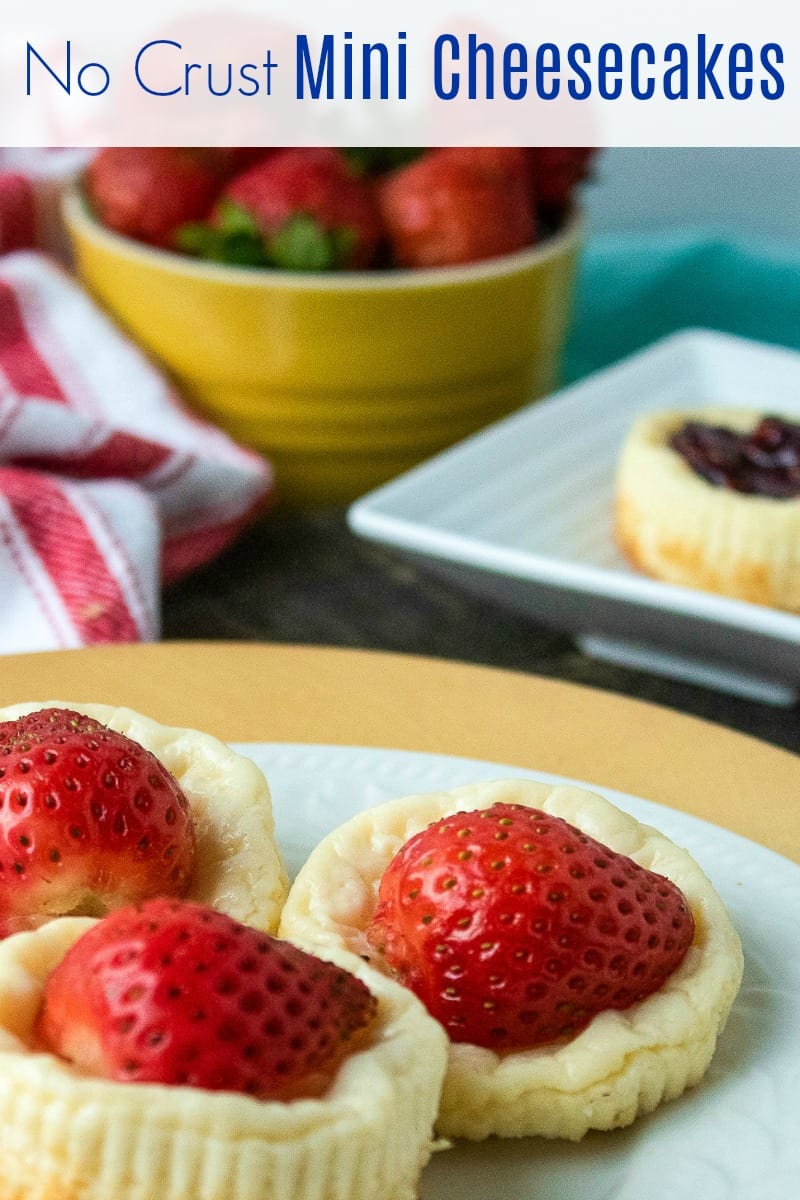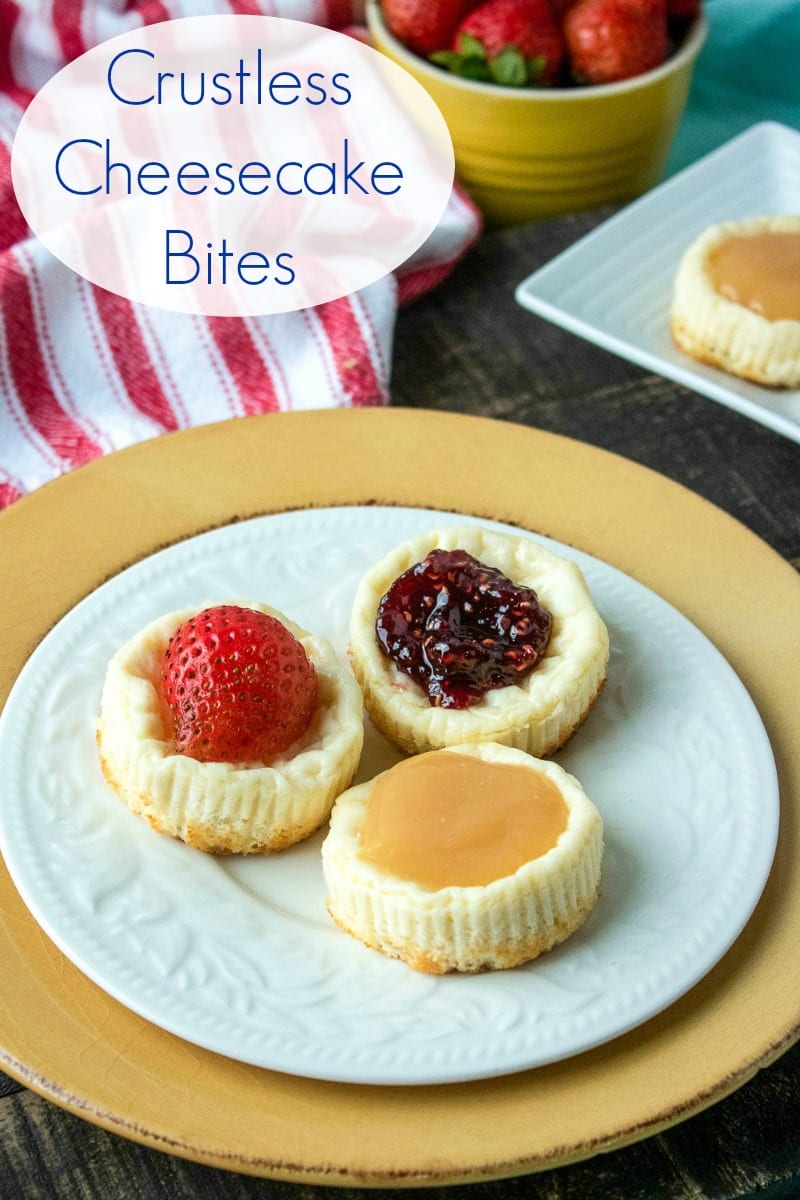 No Crust Bite Size Cheesecakes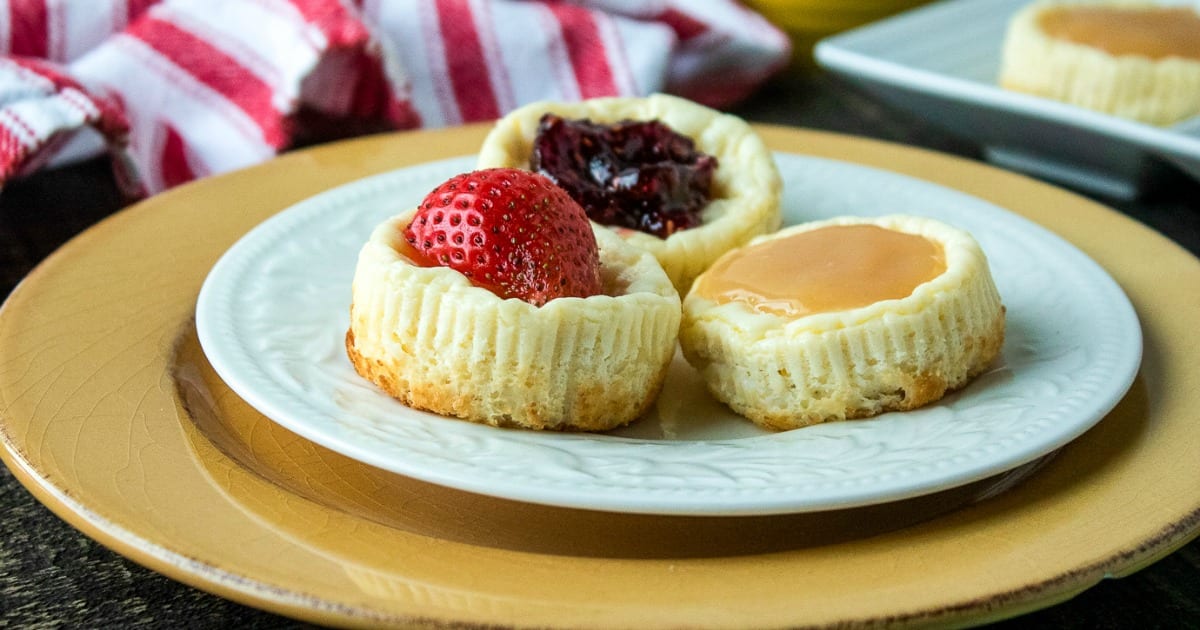 When you need a little treat, a crustless mini cheesecake is the perfect way to satisfy your sweet tooth.
The recipe is simple and you can get creative with the toppings.
This bite size dessert trio has cheesecakes topped with fresh strawberry, lemon curd and strawberry jam.
You can use these same toppings as mine or choose something else that makes your mouth water.
The no crust cheesecake is good on its own, but the toppings make it extra fun.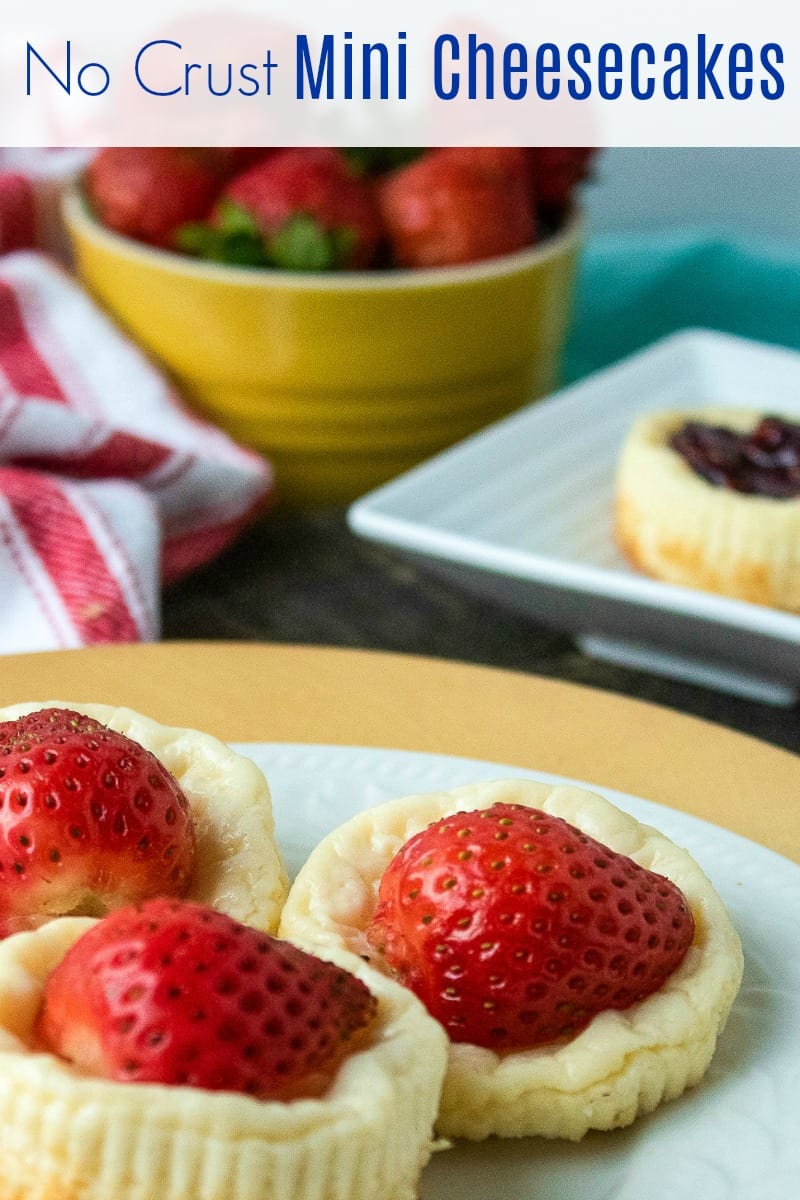 The bite size cheesecakes are baked in a regular mini muffin pan, so you don't need a springform pan like bigger cheesecakes need.
If you have kids who like to help in the kitchen, they will have fun mixing the ingredients and adding the toppings to the finished mini treats.
How will you top your mini cheesecake desserts?
Will you use fresh fruit or jam?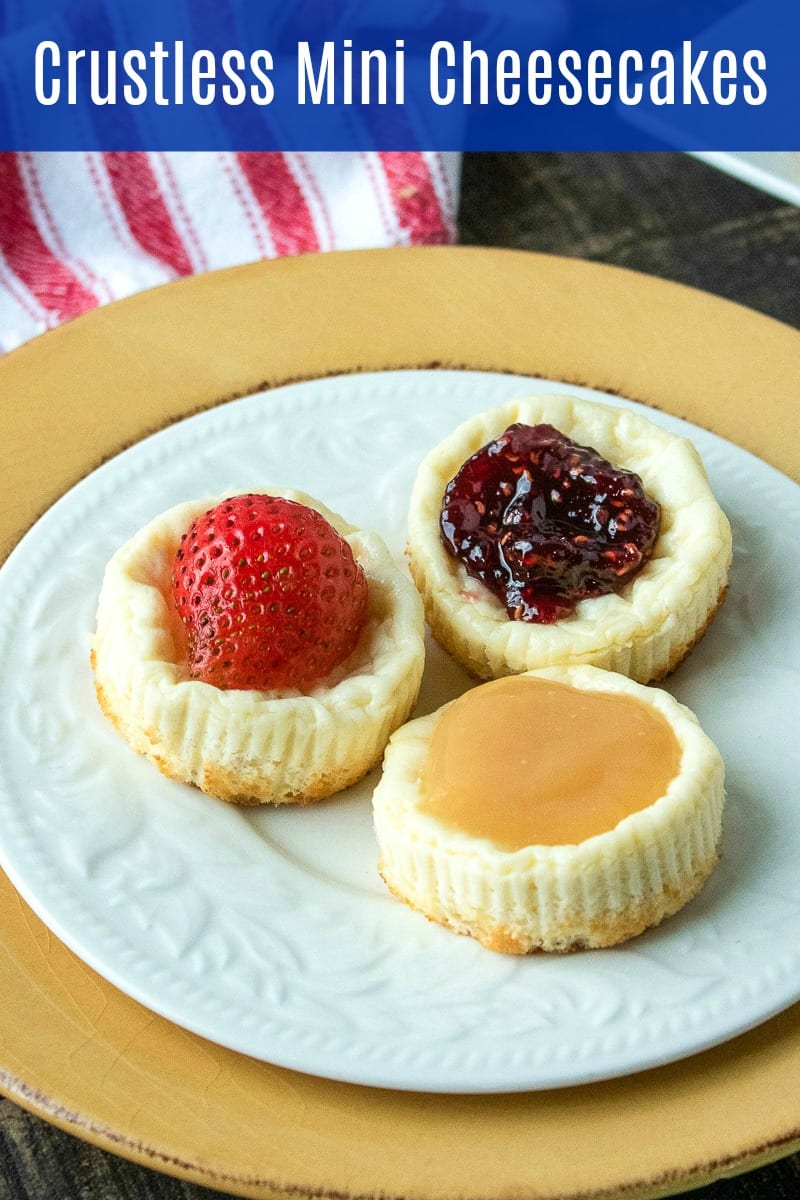 Crustless Mini Cheesecake Recipe
Prep time 15 minutes + 3 hours to chill
Baking time 16-18 minutes
Yields 24 servings
Ingredients
16-oz. Cream Cheese, room temperature
½ cup Granulated Sugar
2 Large Eggs, room temperature
1 t Vanilla Extract
¼ cup Sour Cream
1 T All-purpose Flour
Topping Options
Fresh Strawberries
Raspberry Jam
Lemon Curd
Supplies
24 Cup Mini Muffin Tin
Mini Cupcake Liners
Mixer
Instructions
1) Preheat oven to 350° and put the cupcake liners in the muffin tin.
2) Mix the cream cheese and granulated sugar together with a stand mixer or hand mixer. Add in the eggs, sour cream and vanilla until well combined. Slowly add in the flour and mix on low speed until smooth.
3) Divide the batter evenly between the mini muffin cups. Bake for 16 to 18 minutes until the tops are light golden brown and a toothpick inserted in the center comes out clean.
4) Remove from the oven and set aside to cool. Once they are cool to the touch, place in the refrigerator to chill for 3 or more hours.
5) Remove the cupcake liners, if you'd like. Then top with your choice of toppings just prior to serving.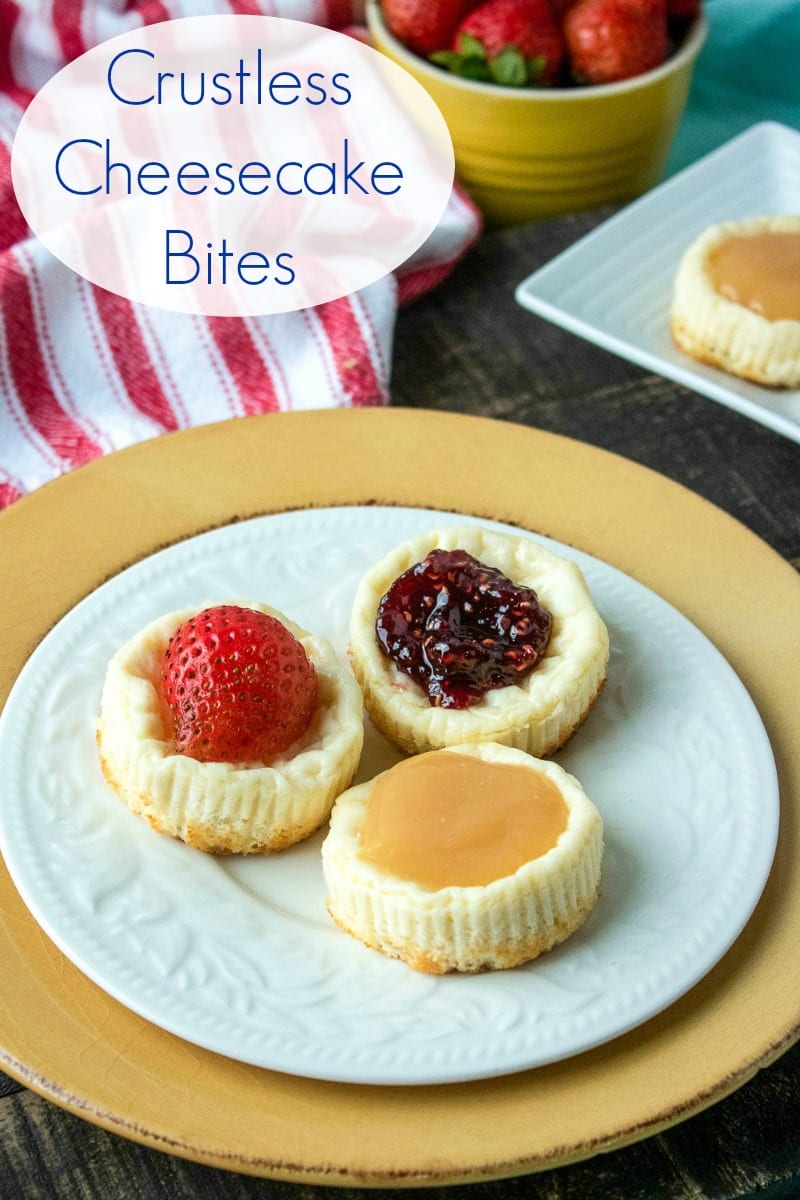 Check out my other dessert recipes, so you can get more sweet inspiration.
Following are a few of my other delicious dessert recipes:
Then take a look at the rest of my vegetarian recipes, so you can have even more delicious fun in the kitchen!