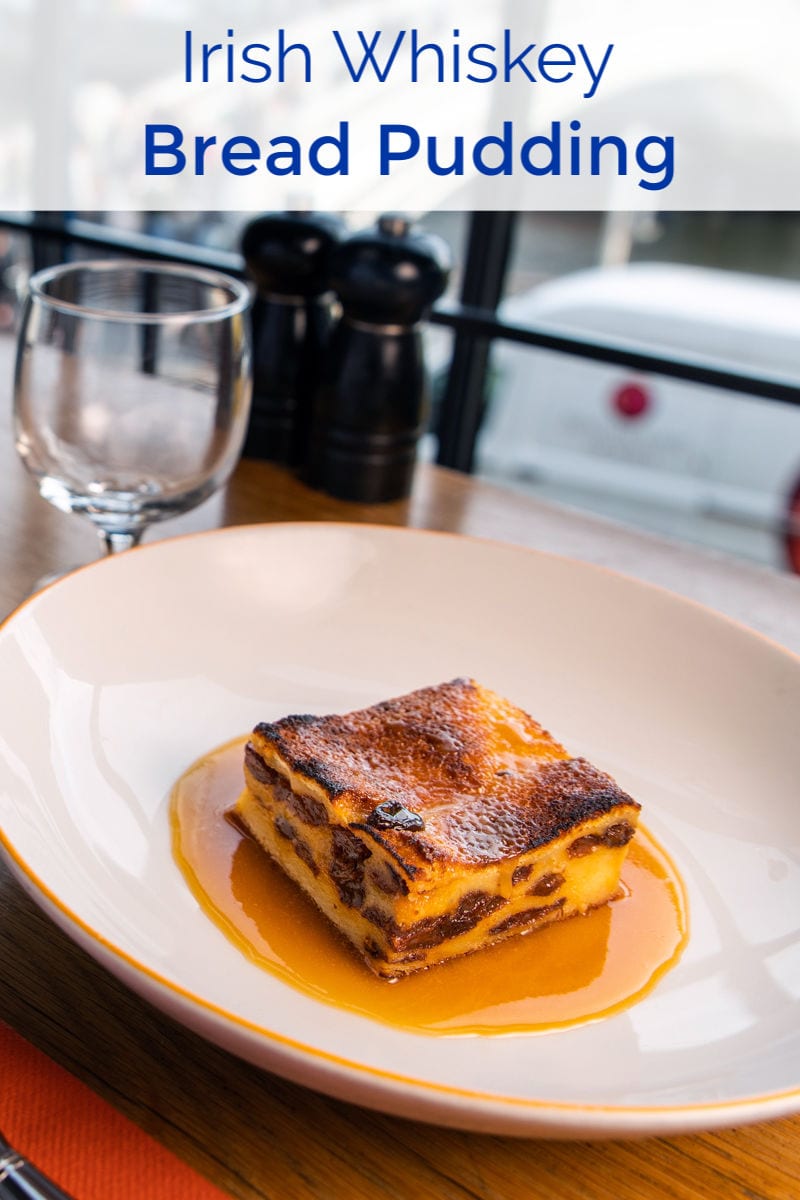 Bread Pudding with Irish Whiskey Sauce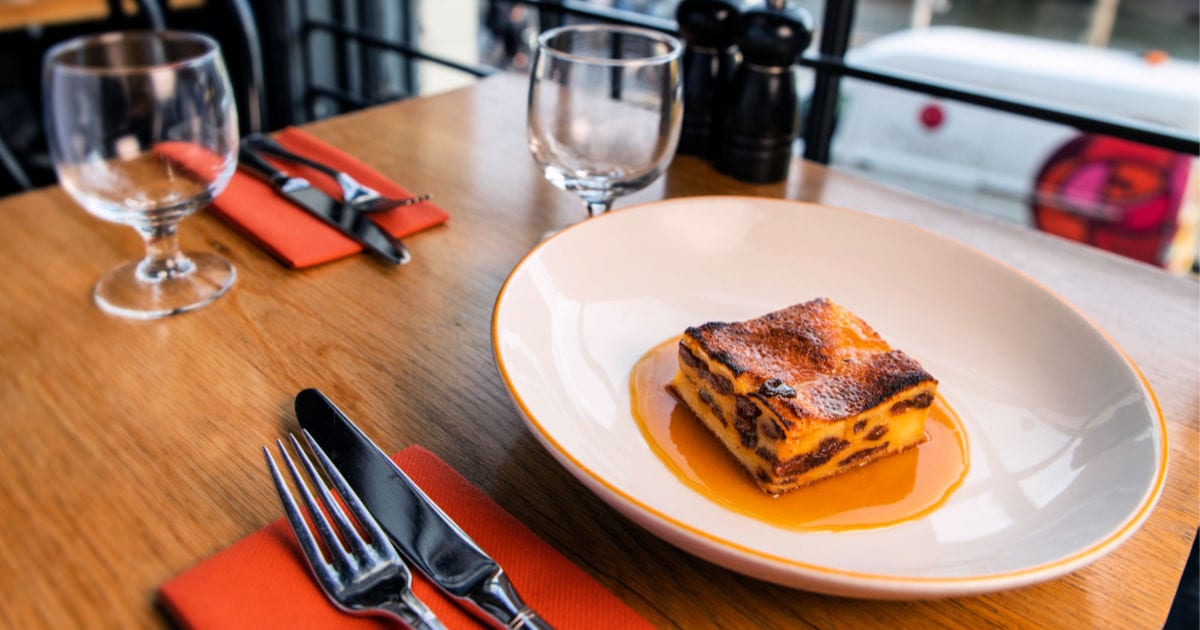 You can enjoy the flavors of Dublin, when you make this decadent Irish whiskey bread pudding.
Yes, a trip to Ireland would be fabulous, but for now we can eat this treat while dreaming of our next vacation.
The tasty dessert has golden raisins baked in and is drenched in a rich Irish whiskey sauce.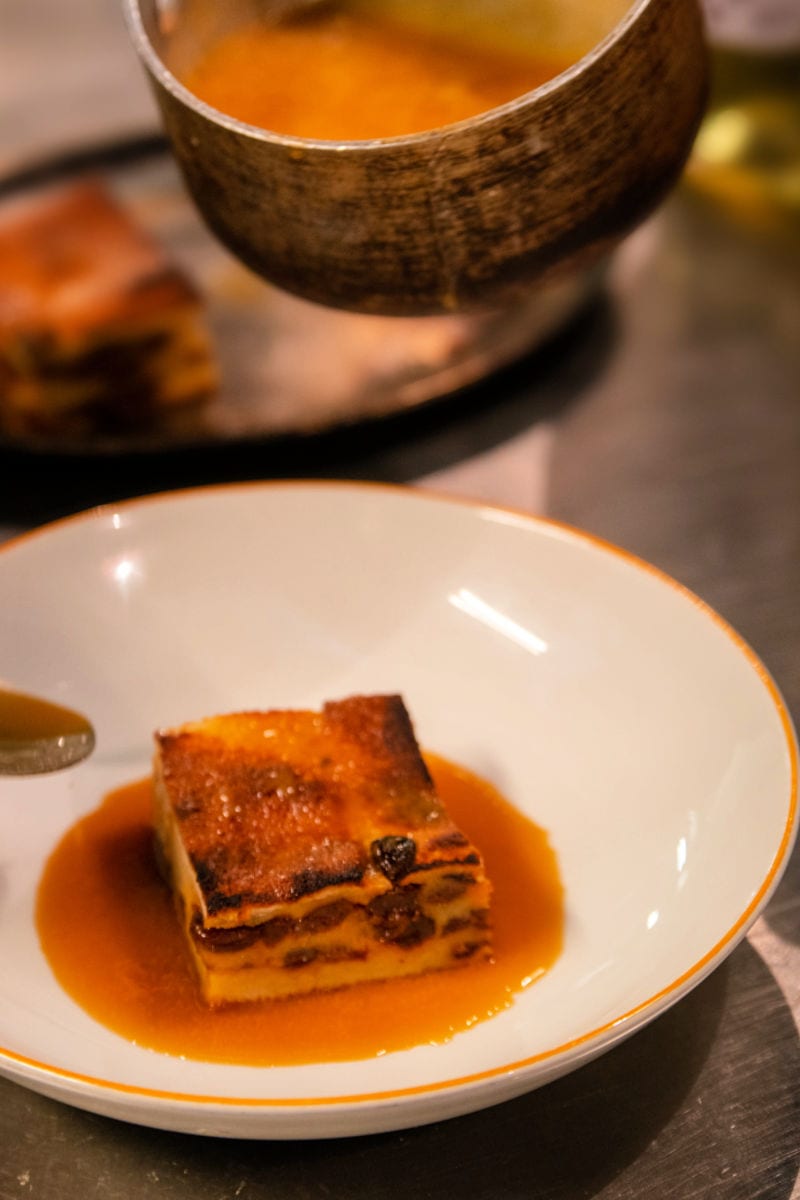 The recipe has been adapted from the one that Chef Ian Connolly serves at The Woolen Mills Eating House in Dublin.
Most of the ingredients can be easily found here in the US, but it will still be good if you need to make substitutions.
Golden syrup is common in Ireland, but not so common here.
If you can find golden syrup, that is great. If not, you can substitute corn syrup or maple syrup for a dessert that is not exactly the same but still delicious.
Caster sugar is another ingredient that you may not be familiar with, but it is readily available. You may find it labeled as "Baker's Sugar" or "Superfine Sugar" here in the US.
I am a big fan of bread pudding and the whiskey sauce really takes this recipe to a new level.
Enjoy the dessert as you dream of that bucket list Dublin vacation!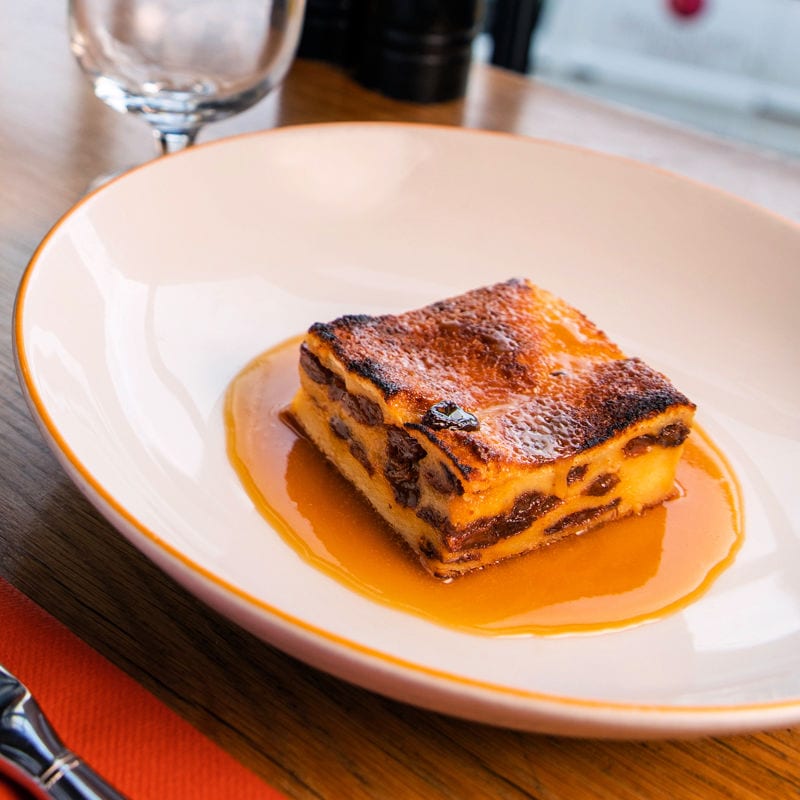 Irish Whiskey Bread Pudding Recipe
Serves 6-8
Pudding Ingredients
8.5 oz. Cream
13.5 fl oz. Whole Milk
3 oz. Caster Sugar (Superfine Baker's Sugar)
¾ t Vanilla Extract
2 Eggs, whisked
4.5 oz. Butter, melted
3.5 oz. Golden Raisins
1 loaf White Bread, sliced with crusts removed
Irish Whiskey Sauce Ingredients
5 oz. Golden Syrup (If necessary, can substitute corn syrup or maple syrup)
1.7 oz. Caster Sugar
2.5 oz. Brown Sugar
1 oz. Butter
1/2 cup Cream
2 shots Irish whiskey
Supplies
Heavy Saucepan
Wooden Spoon
Baking Dish
Parchment Paper
Small Saucepan
Whisk
Instructions
1) Preheat the oven to 325° and line a baking dish with parchment paper.
2) Make the pudding in a heavy saucepan. Heat the cream and milk on low and then add sugar vanilla, eggs and melted butter. Stir together with a wooden spoon and simmer, so that the sauce thickens.
3) Cut the bread into squares and dip into the thick cream mixture until soaked. Put the soaked bread into the baking dish in layers with golden raisins sprinkled in between the bread. Top with any remaining cream.
4) Cover with parchment paper and bake for 1 hour. Remove the parchment paper topper and bake for 15 minutes more, so that the top turns golden brown.
5) Make the Irish whiskey sauce in a small pan. Heat the syrup, sugars and butter until melted. When the sauce bubbles, reduce the heat to low and whisk in the cream. Return to a boil and then remove from the heat. Add in whiskey and pour over sliced of pudding to serve.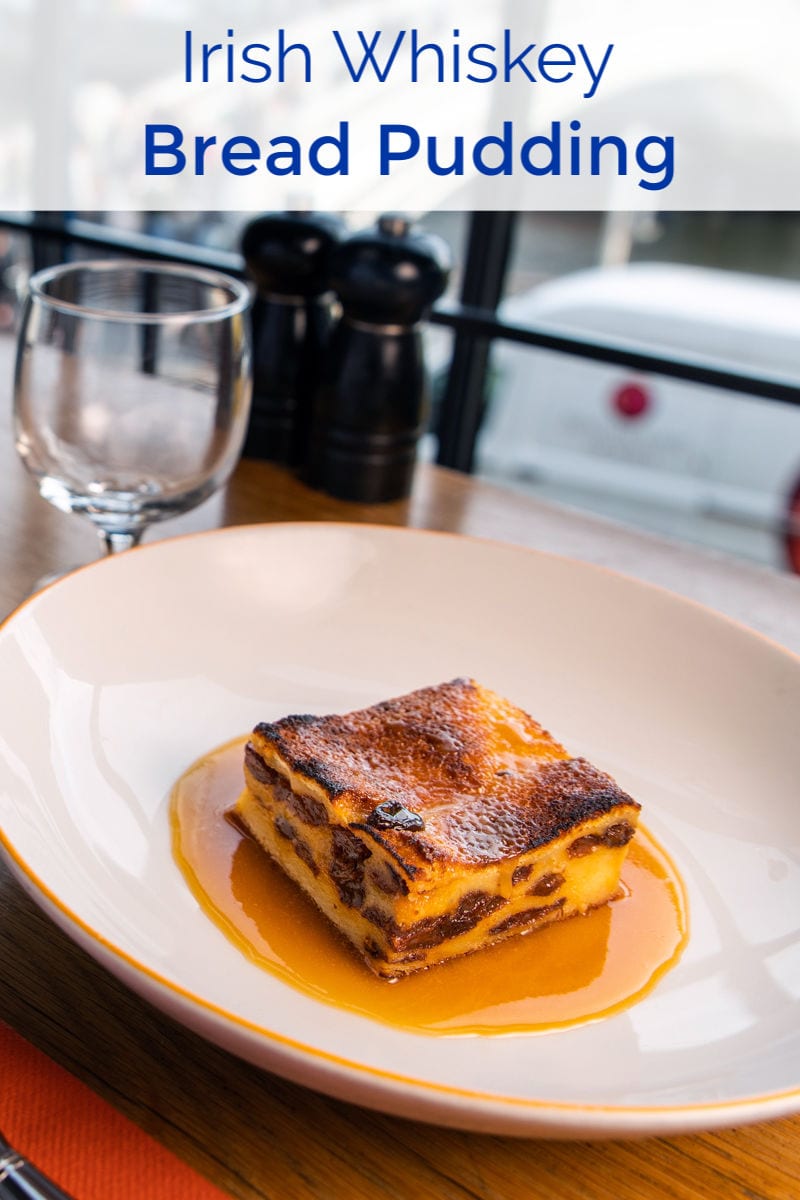 More from Mama Likes to Cook
Check out my other dessert recipes, so you can get more sweet inspiration.
Following are a few of my other delicious dessert recipes:
Then take a look at the rest of my vegetarian recipes, so you can have even more delicious fun in the kitchen!