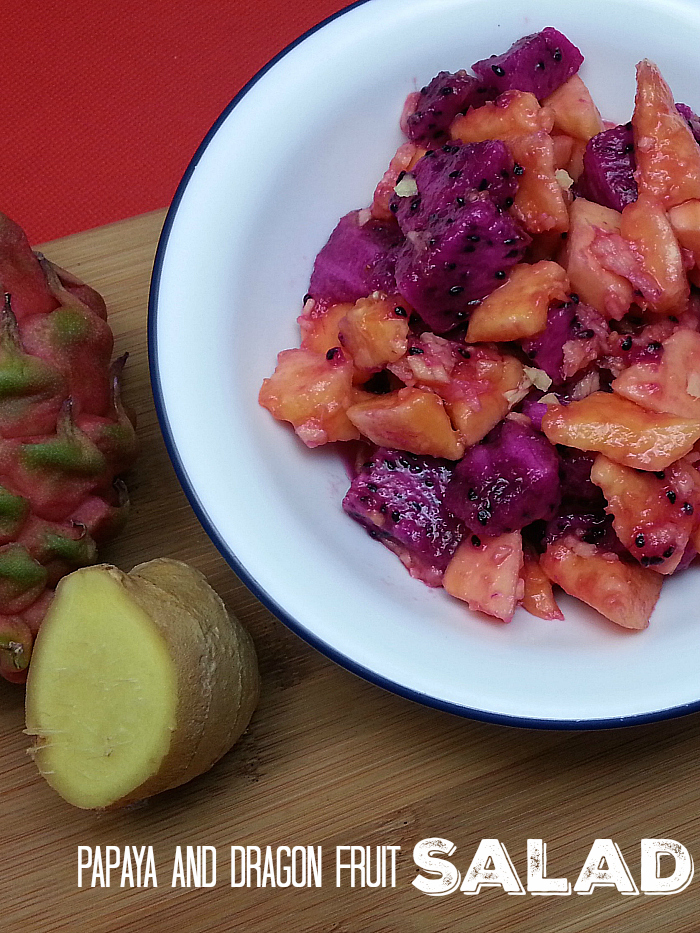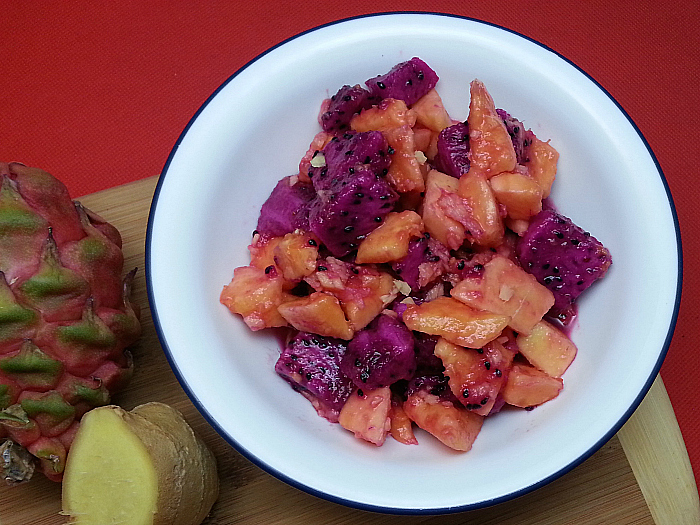 Isn't this papaya dragon fruit salad beautiful?
Yes, I can report that it is as delicious as it is pretty.
These colors are beautiful together.
In general, tropical fruits tend to have flavors that work well together. That is definitely the case with dragon fruit and papaya.
Dragon fruit comes with either purple or white flesh. I prefer the purple, but will gladly eat either of them.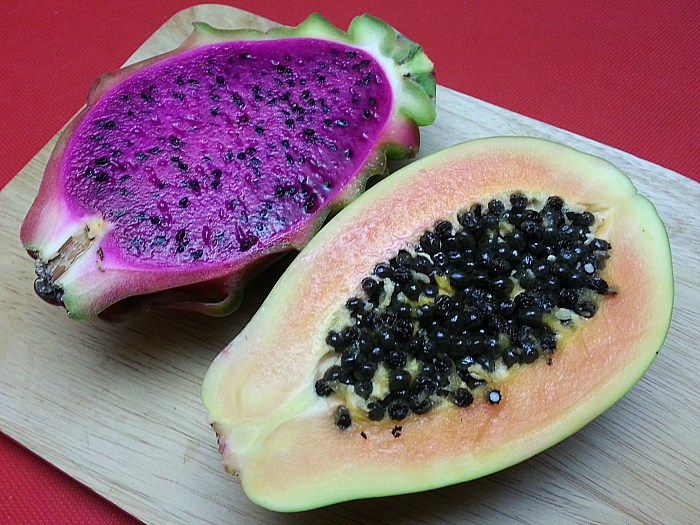 I love the flavors and appearance of dragon fruit (aka pitaya) and papaya.
The salad also includes lime juice for a bit of tartness and fresh ginger for a little kick.
They go well with the natural sweetness of the dragon fruit and papaya.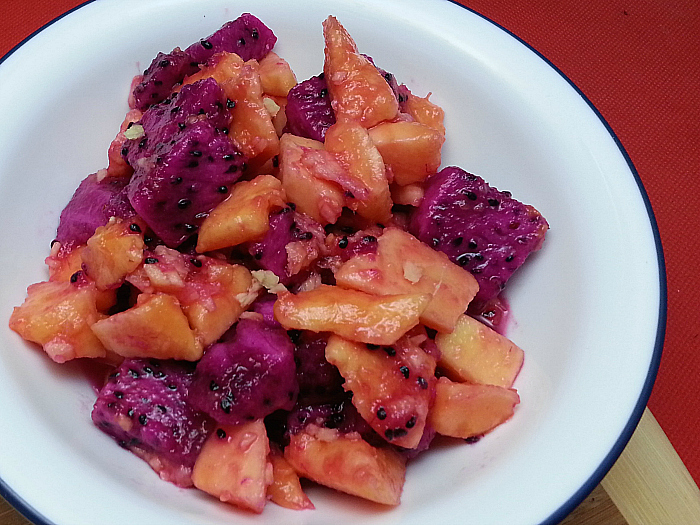 Papaya Dragon Fruit Salad Recipe
Ingredients:
1 Cup Dragon Fruit, cubed
1 Cup Papaya, cubed
2 T Fresh Ginger, Minced
1 T Lime Juice
Instructions:
Gently combine all ingredients in a bowl.
Chill for at least 10 to 15 minutes, so that the flavors will meld together.
Serve and enjoy!
Thanks to Melissa's Produce for the Israeli Dragon Fruit and Strawberry Papaya!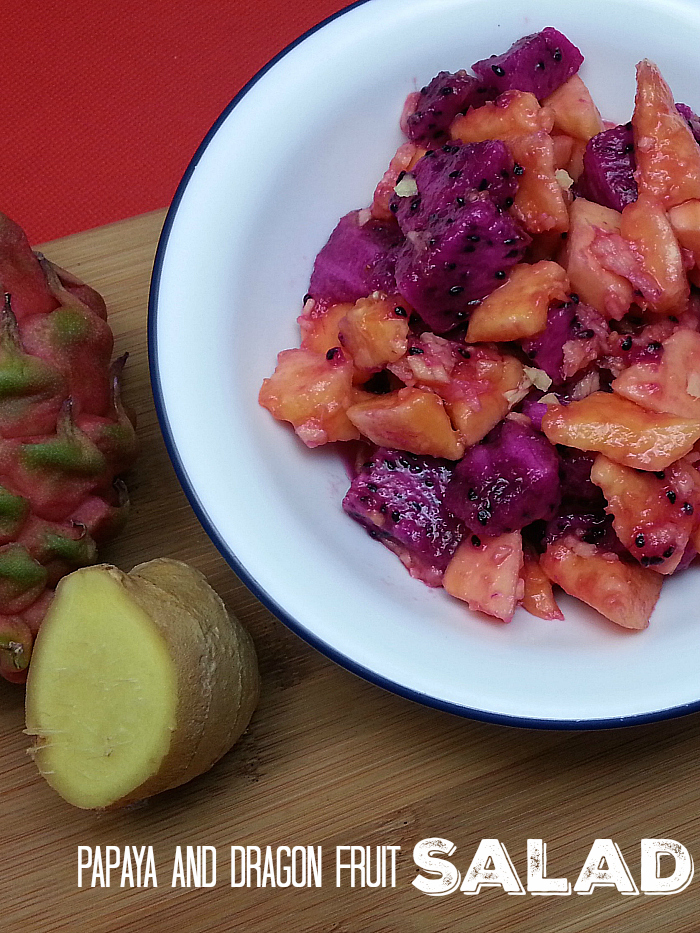 Check out my other vegetarian recipes, so you can get more kitchen inspiration.
Then take a look at my
recipe round ups
, so you can have even more delicious fun in the kitchen!