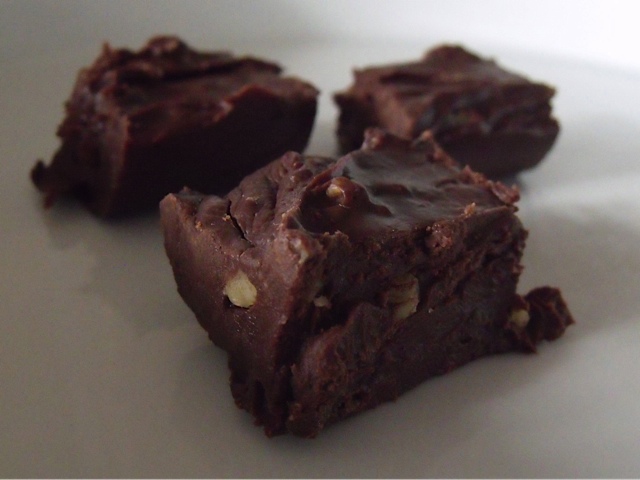 This simple fudge recipe is fun to make for yourself or to give as gifts. It's easy enough that kids can help.
Easy Fudge
Ingredients:
12 oz. pkg. Chocolate Chips
14 oz. can Sweetened Condensed Milk
1/4 c chopped walnuts
1/2 t vanilla extract
Instructions:
Combine chocolate chips and sweetened condensed milk in heavy sauce pan.
Cook on low heat. Stir occasionally at first and more frequently as chocolate begins to melt.
* Be patient. If you turn the heat up high, you may end up with fudge that has a grainy texture.
When mixture is smooth and creamy, stir in vanilla extract and walnuts.
Pour fudge into a square or rectangular pan or baking dish (approx. 8″ x 8″) that is either non-stick or has a light coat of cooking spray.
Chill in refrigerator for about a 1/2 hour to set.
Slice and serve.