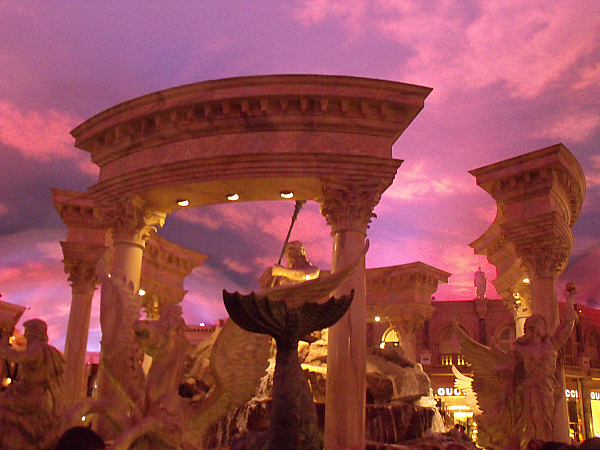 Trevi
Forum Shops at Caesars Palace
3500 Las Vegas Boulevard South
Las Vegas, NV 89109
702-735-4663
On a recent trip to Las Vegas, I had the pleasure of dining at Trevi which is located at the Forum Shops at Caesar's Palace.
Yes, this is an indoor location, but after just a few minutes sitting at my patio table next to The Fountain of The Gods it really did feel as if I was outdoors at an exotic Italian location.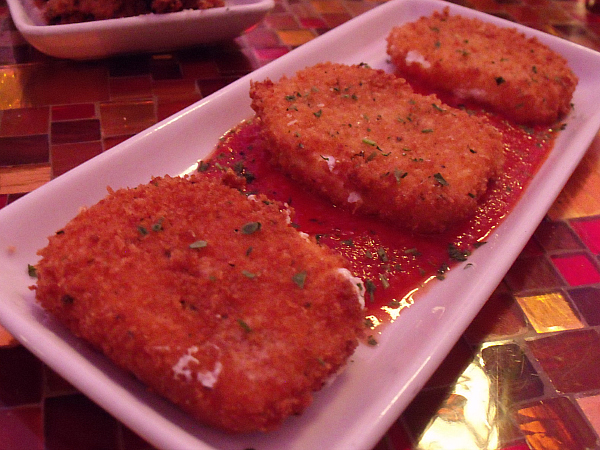 My friend and I started with Mozzarella Fritta.
These are not your ordinary mozarella sticks that are frozen and pre-packaged.
Trevi's are made with fresh, homemade mozzarella that is lightly breaded and seasoned.
The texture and flavor were fabulous and these were a real treat.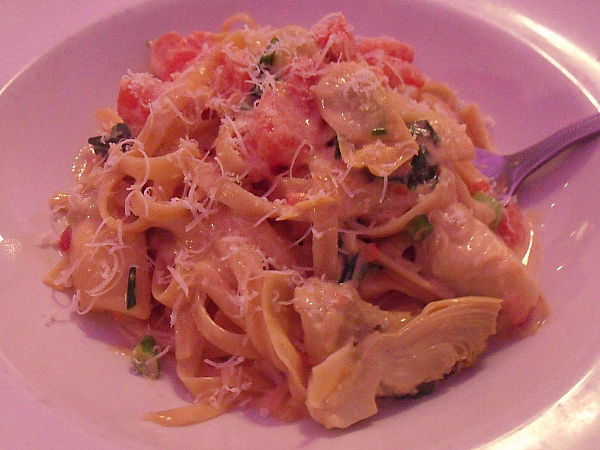 As a vegetarian, I often ask the server what they recommend.
He offered several suggestions and I ended up ordering this delicious pasta minus the meat.
The flavors blended well and I especially liked the artichoke hearts.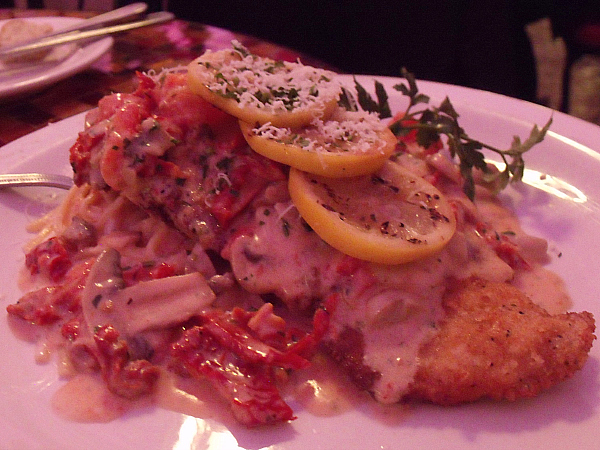 My friend ordered the Chicken Francese.
This is a dish that she orders often and it can be tricky to get the flavors just right.
She was impressed and thought that the chef did an excellent job.
I didn't try it, but it sure does look appetizing.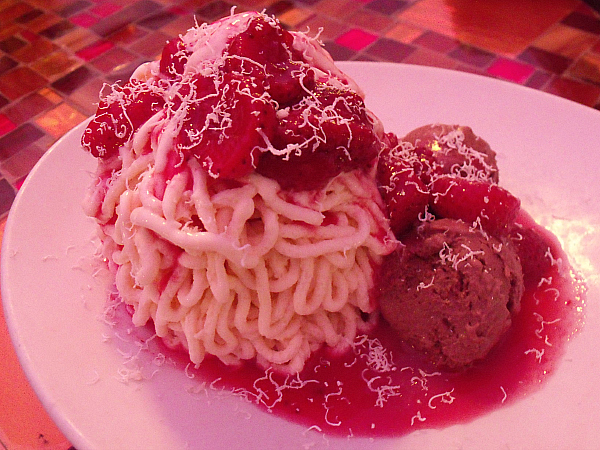 After the appetizers, bread and entrees, we were very full and could have skipped dessert.
When we saw Spaghetti Ice, we had to try it.
The spaghetti is vanilla gelato and the meat balls are chocolate.
The marinara sauce is strawberry and the parmesan is shaved white chocolate.
The presentation is fun and it was a tasty finish to our meal.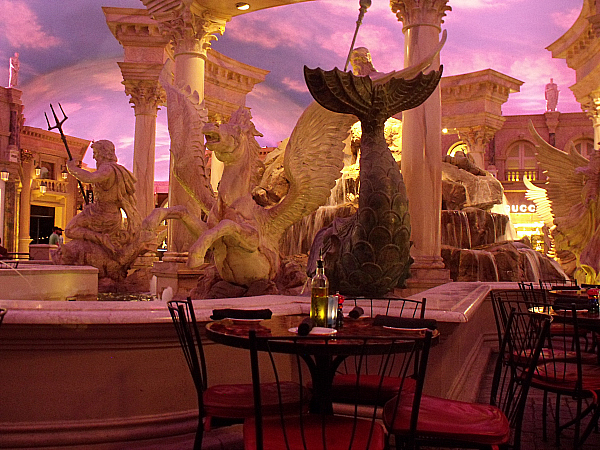 The food is delicious.
The setting is beautiful and service is excellent.
I'm planning on going back again the next time I'm in Las Vegas.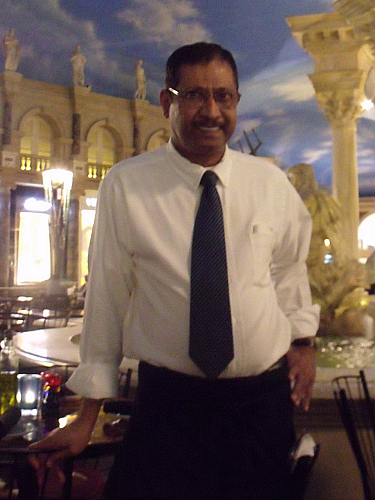 More from Mama Likes To Cook
Check out my vegetarian recipes, so you can get more great ideas for baking, cooking, blending and juicing.
Pasta Recipes
Shop Now
For a beautiful assortment of kitchen necessities and food gifts for the whole family, check out the current deals at these online stores.
Are you ready to have some delicious fun in the kitchen?