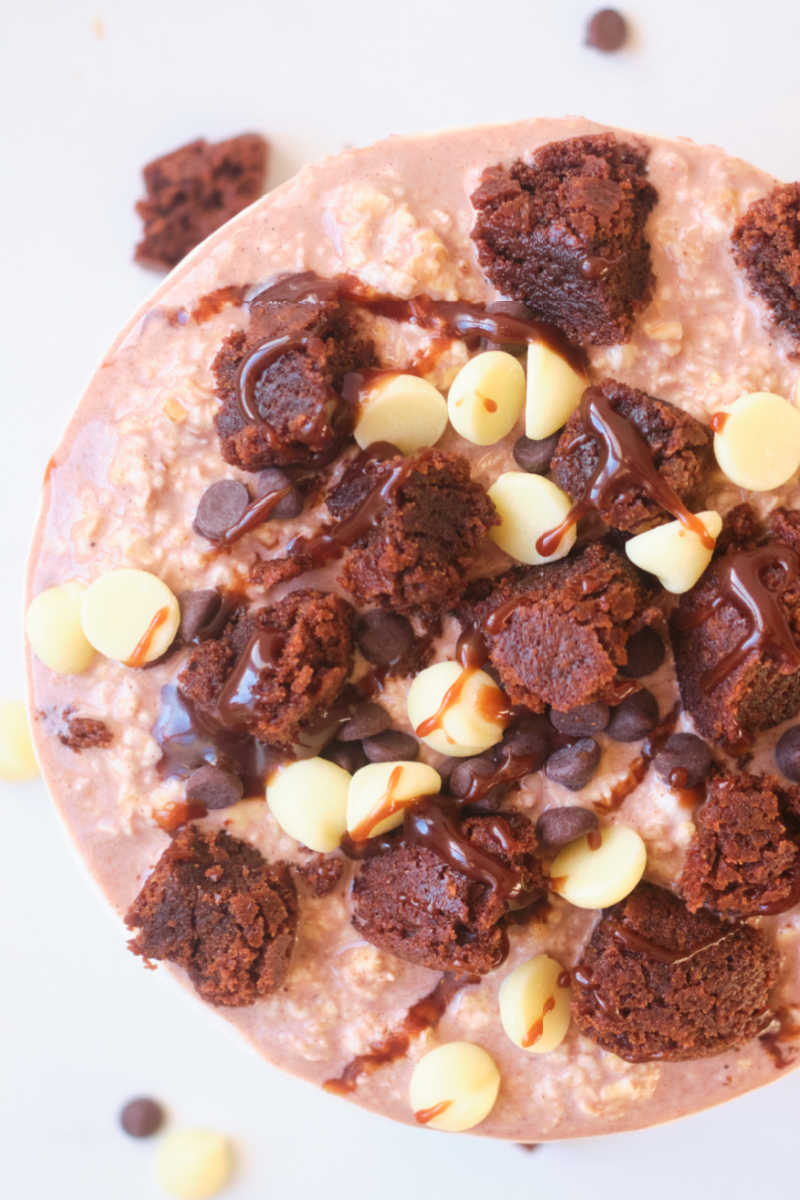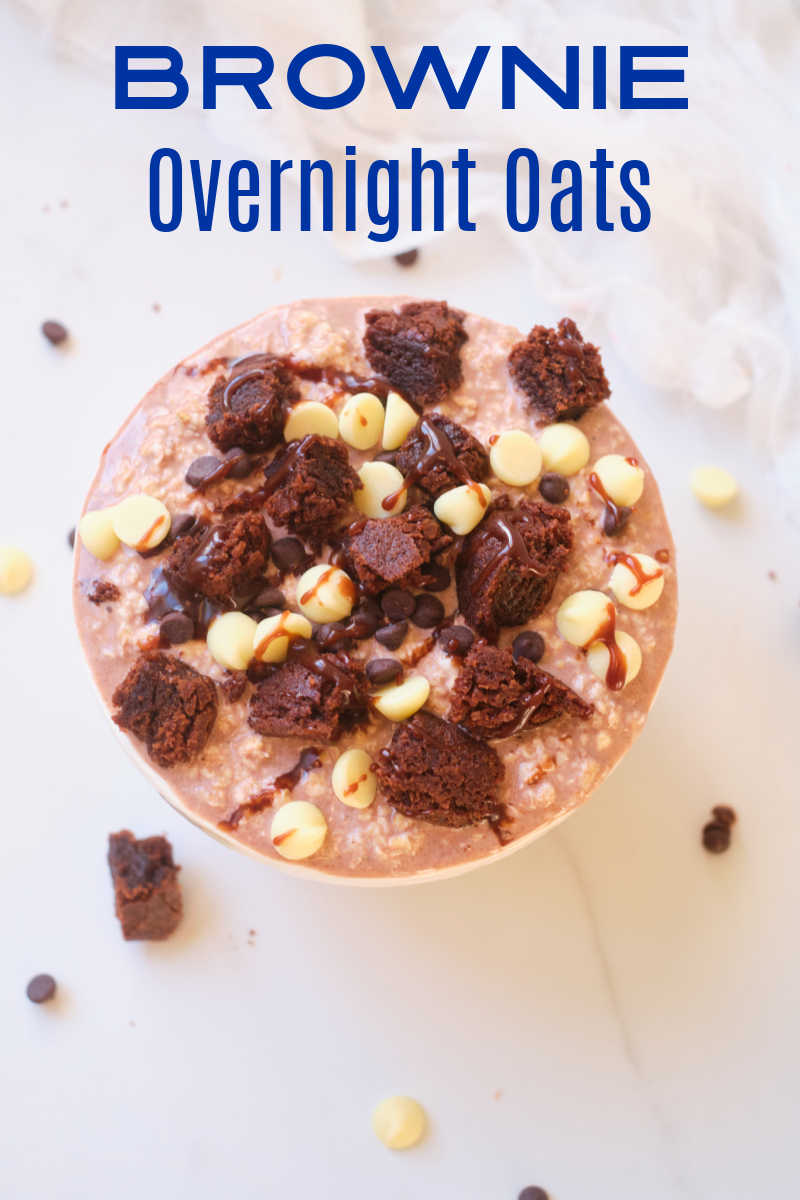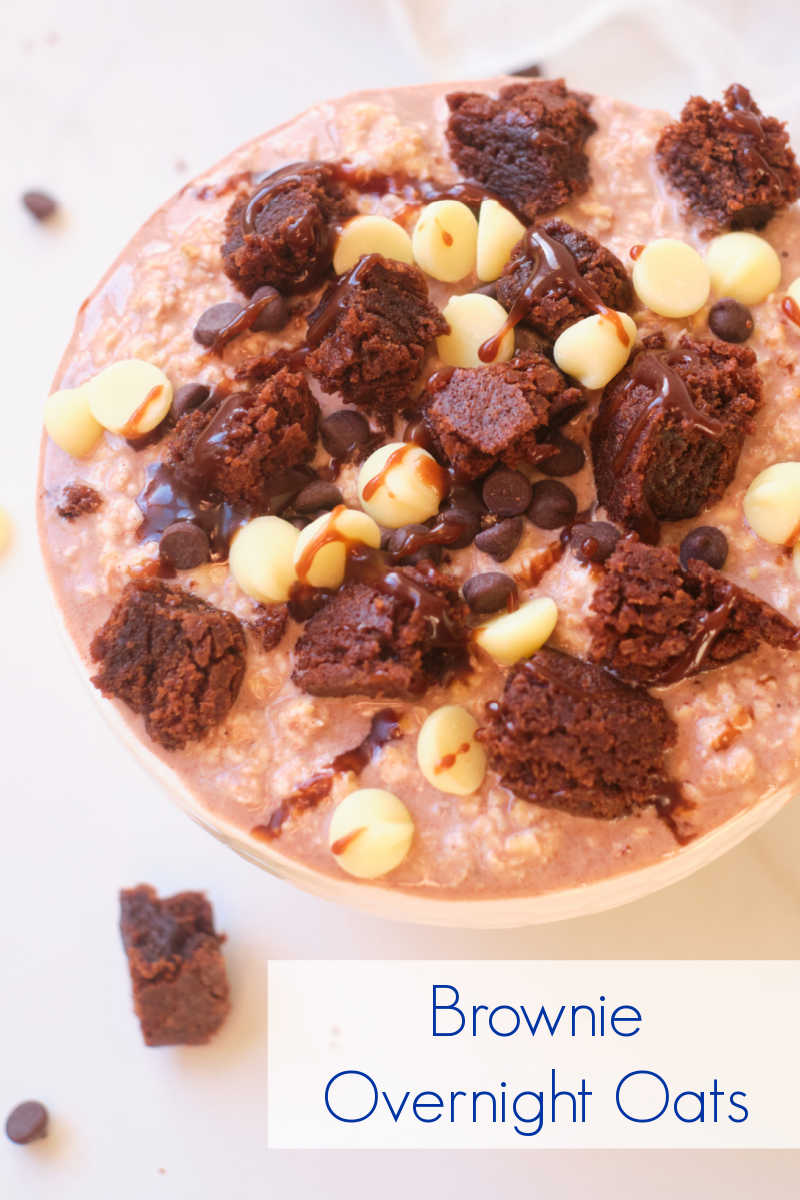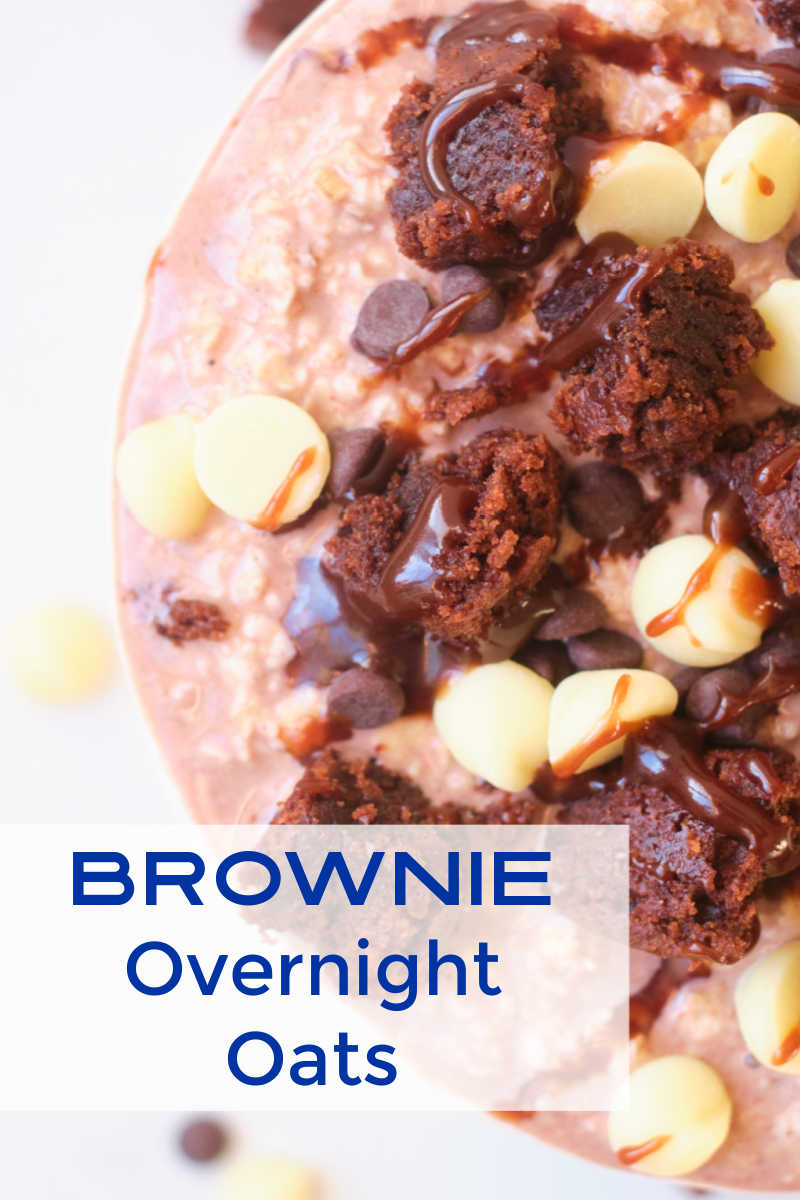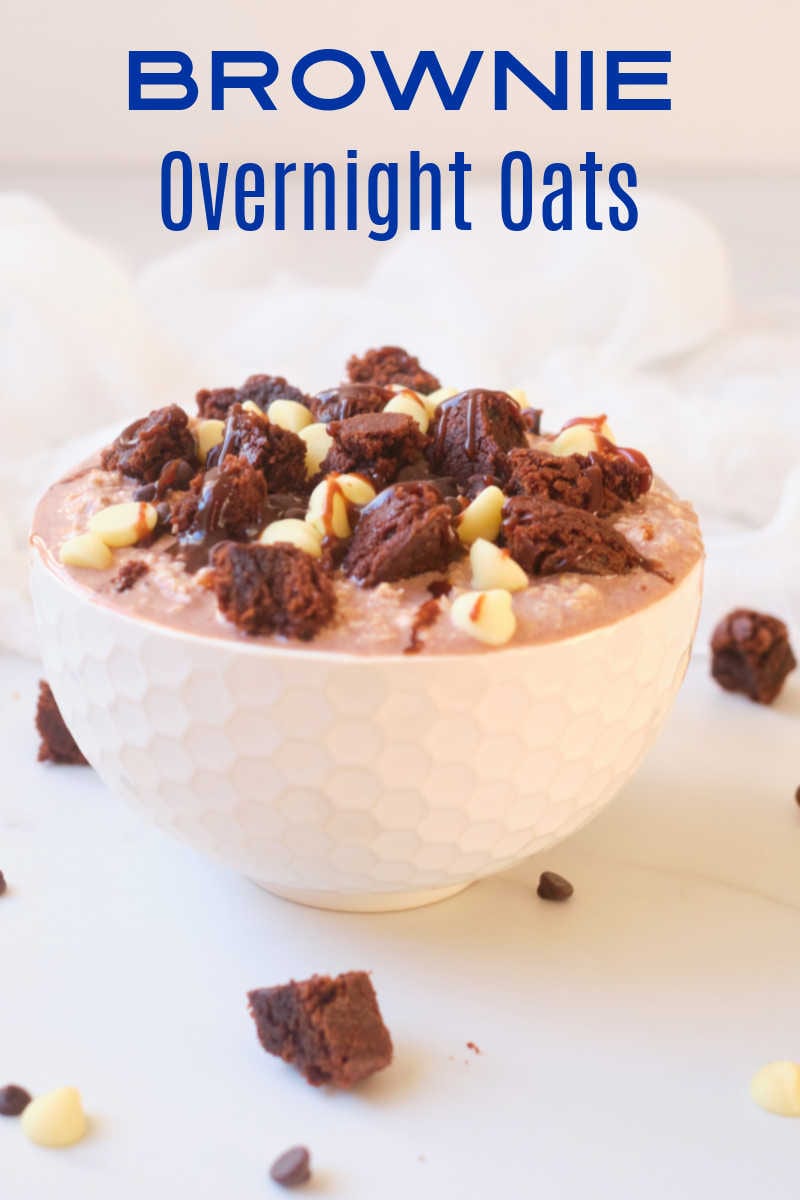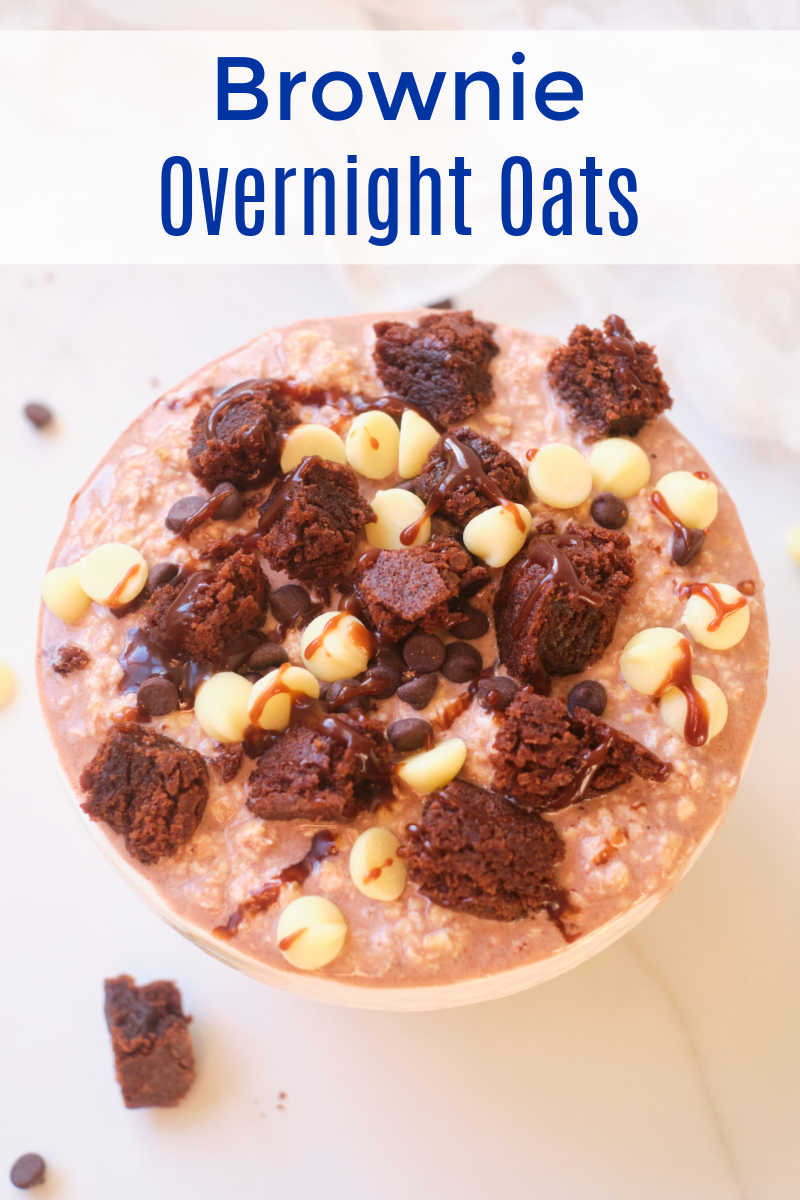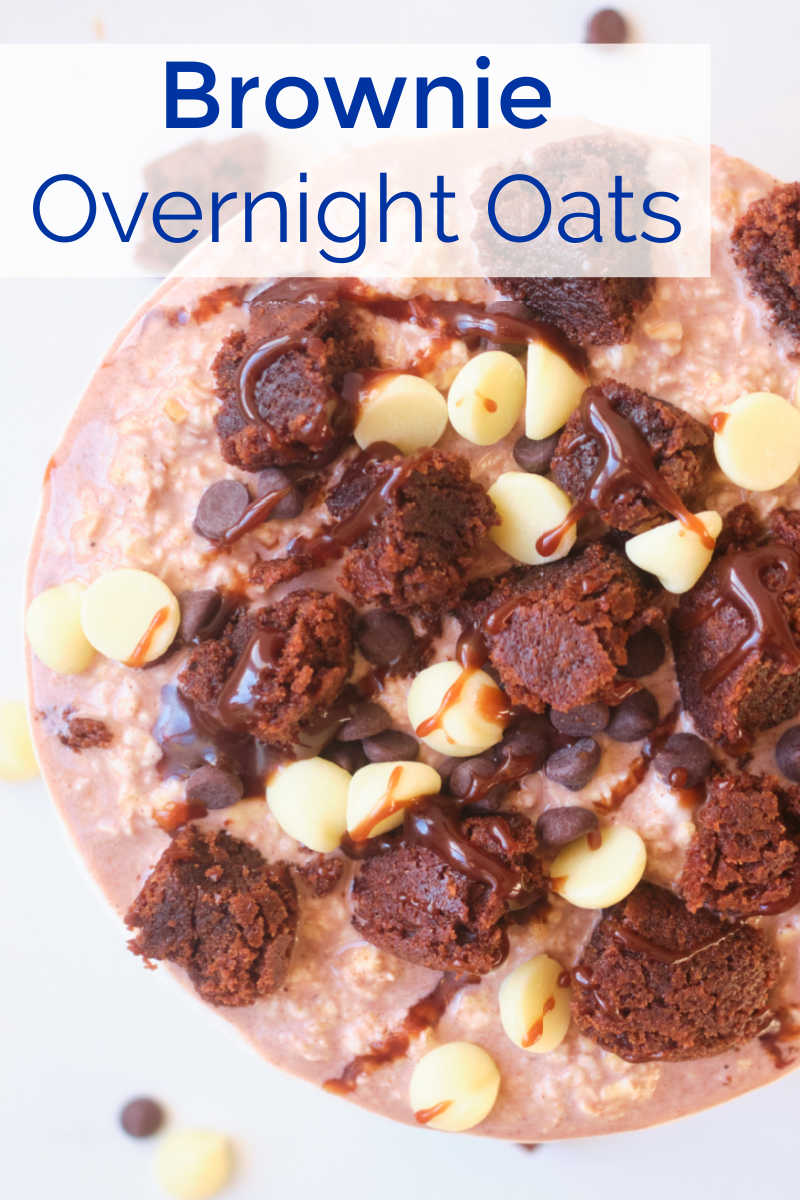 Chocolate Overnight Oats
for dessert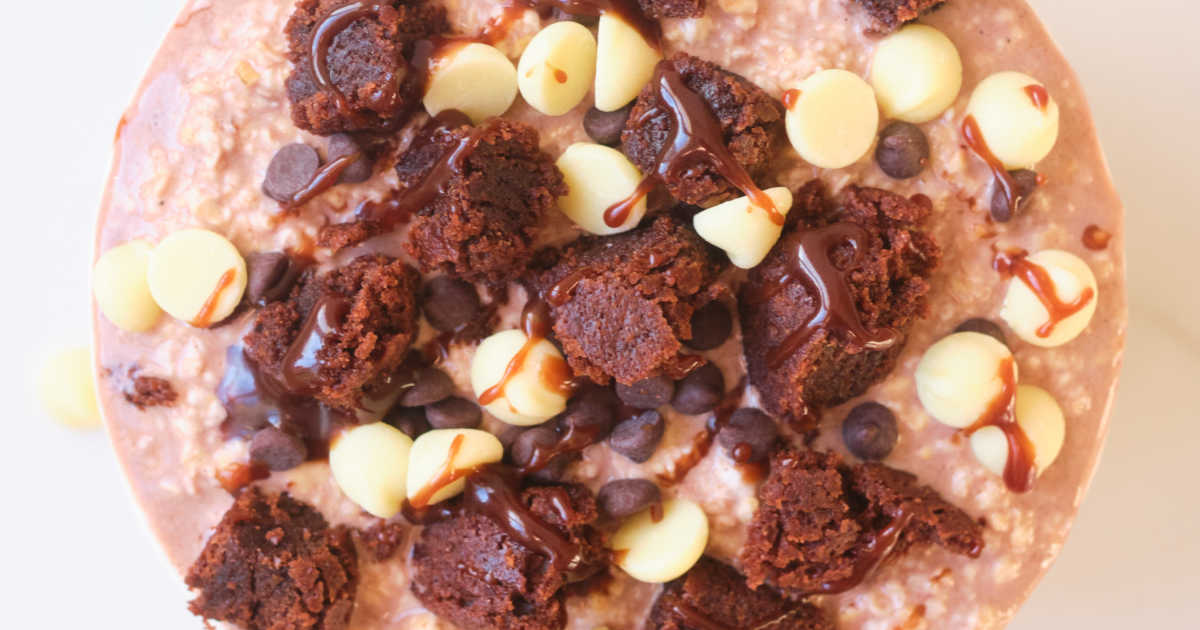 Oatmeal is generally breakfast, but these brownie overnight oats are a delicious dessert with added nutrition from oats.
You can make them in the refrigerator overnight and then eat them when you are ready the next day.
Or you can make the dessert during the day and then wait at least a few hours before serving.
I'm sure some of you would enjoy eating these oats in the morning for breakfast, but I like them as a sweet treat for dessert.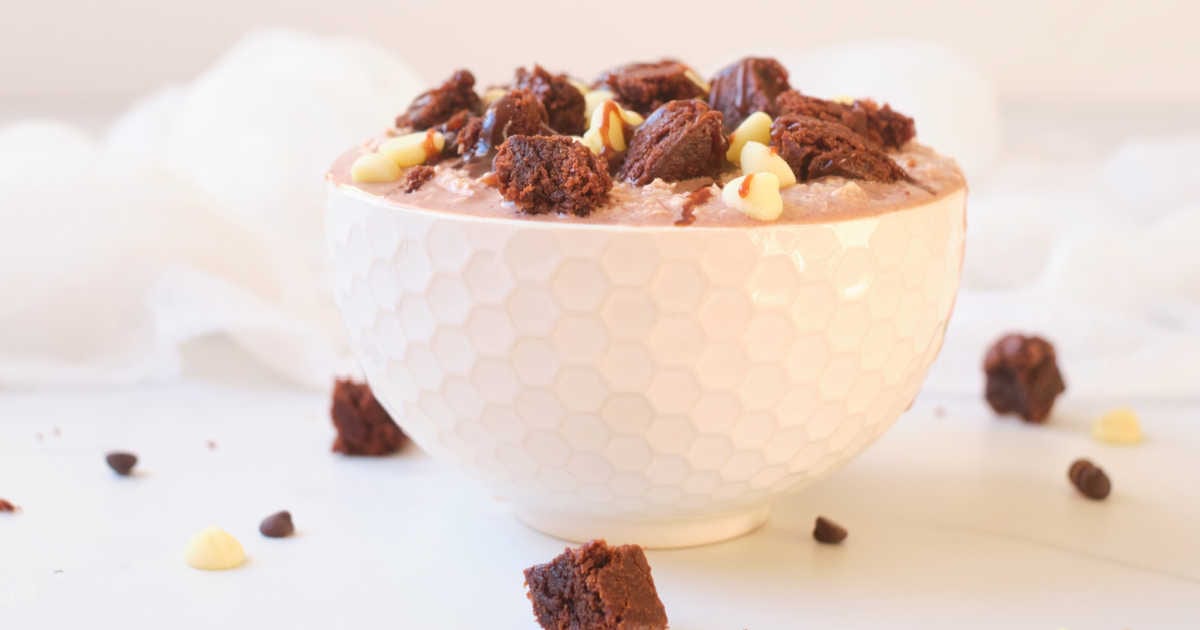 You can use whatever type of brownies you'd like, when you make this dessert.
Store bought brownie bites are just fine, but you can also bake your own.
Make them with a boxed mix, use one of my decadent brownie recipes or use your own.
This combination of toppings is wonderful, but feel free to switch it up to your taste.
Nuts would be a nice addition, too.
Enjoy!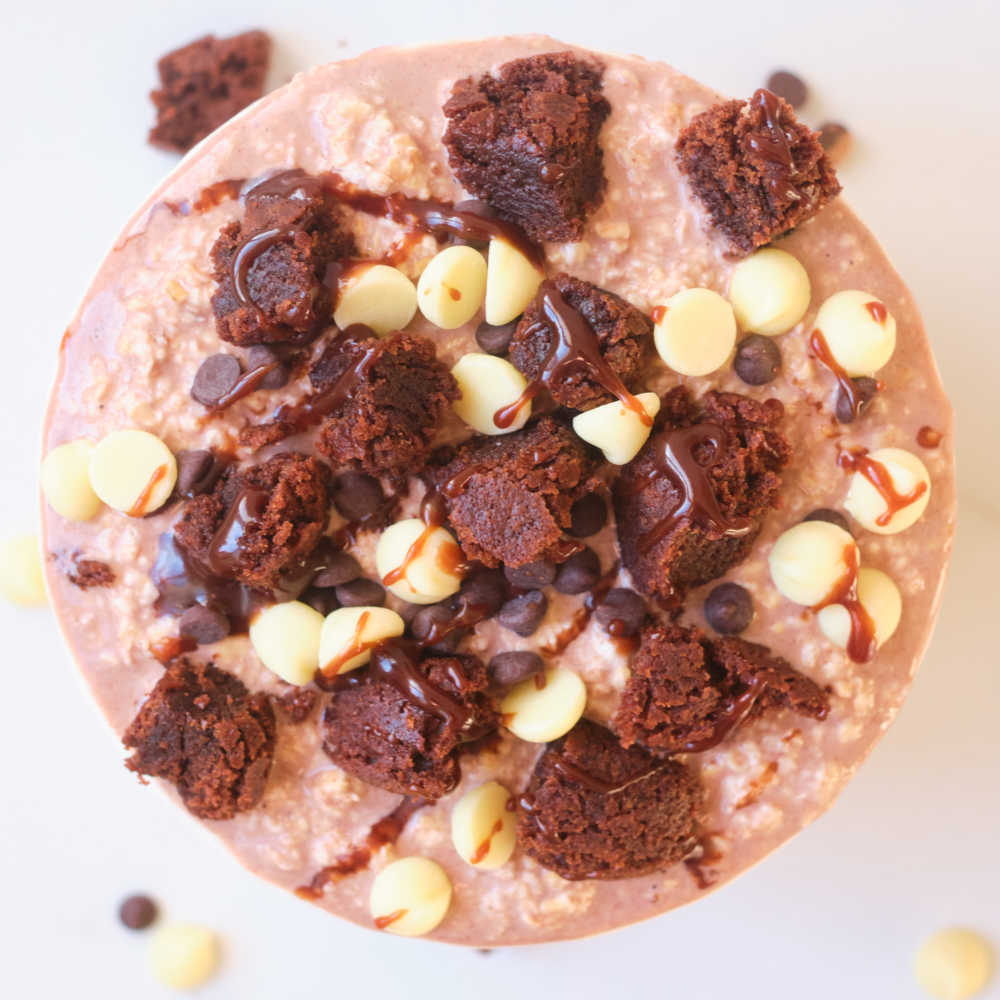 Brownie Overnight Oats Recipe
Prep time: 5 minutes
Total Time: Overnight
Serves: 2
Ingredients
1 ¼ cups Milk
1 T Cocoa Powder
4t Brown Sugar
1 cup Quick Oats
1 T Chocolate Sauce
2 Mini Brownie Bites ( or homemade brownies), crumbled
1 T Mini Chocolate Chips
1 T White Chocolate Chips
Supplies
Quart Mason Jar with lid
Measuring Spoons
Measuring Cup
Instructions
1) Measure the milk, brown sugar and cocoa powder into the mason jar and put the lid on. Shake, so that they are well combined.
2) Add in the oats and then shake again, so that the ingredients are thoroughly mixed.
3) Refrigerate overnight or or several hours during the day.
4) Pour the oats into serving bowls.
5) Top each bowl with the crumbled brownies, mini chocolate chips, white chocolate chips and chocolate sauce. Serve immediately.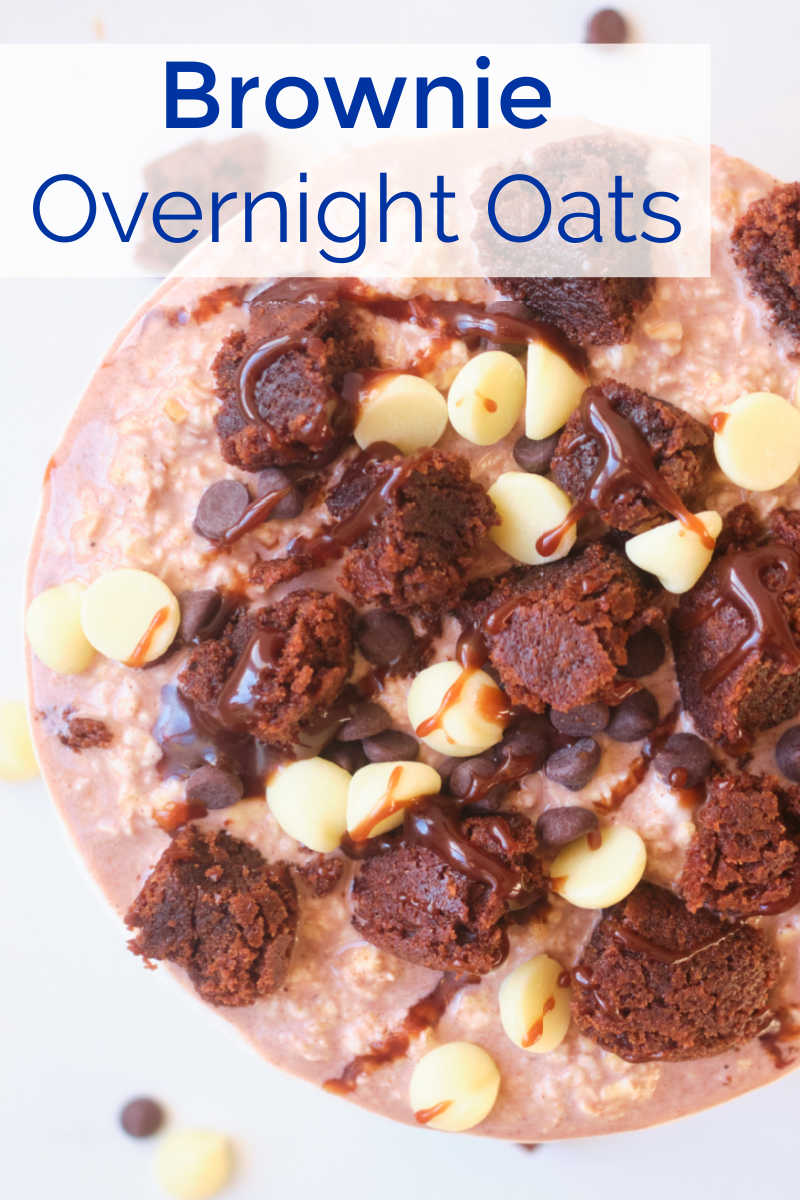 More from Mama Likes To Cook
Check out my other dessert recipes, so you can get more sweet inspiration.
Following are a few of my no churn ice cream recipes:
Then take a look at the rest of my vegetarian recipes, so you can have even more delicious fun in the kitchen!