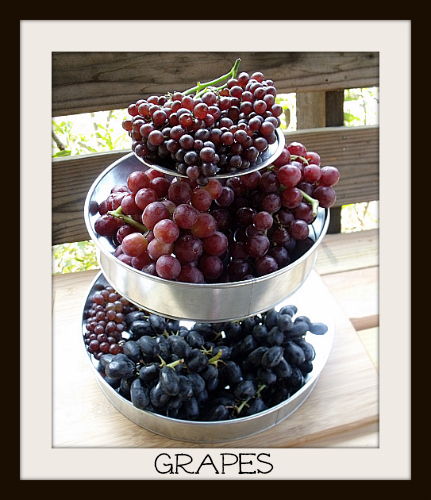 Hooray for grapes!
I look forward to grape season each summer. When I was growing up, the choices for grapes were limited to purple grapes with big seeds or green grapes without. I typically chose the green just so I wouldn't have to bother with seeds.
Now, I am happy to have other options including these sweet and juicy Champagne Grapes, Red Muscatos and Black Muscatos from Melissa's.
Grapes make a wonderful snack by themselves. I also enjoy eating them with cheese and adding them to salads and sandwiches.
How do you like your grapes?