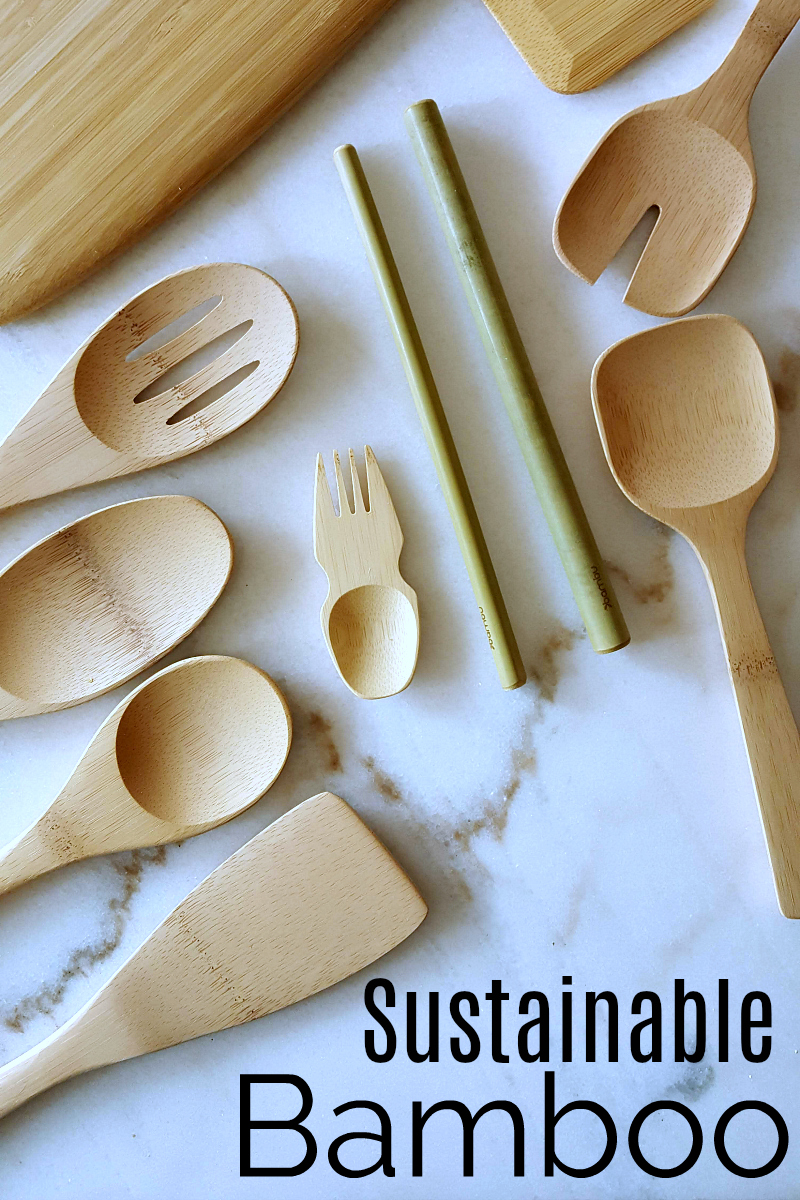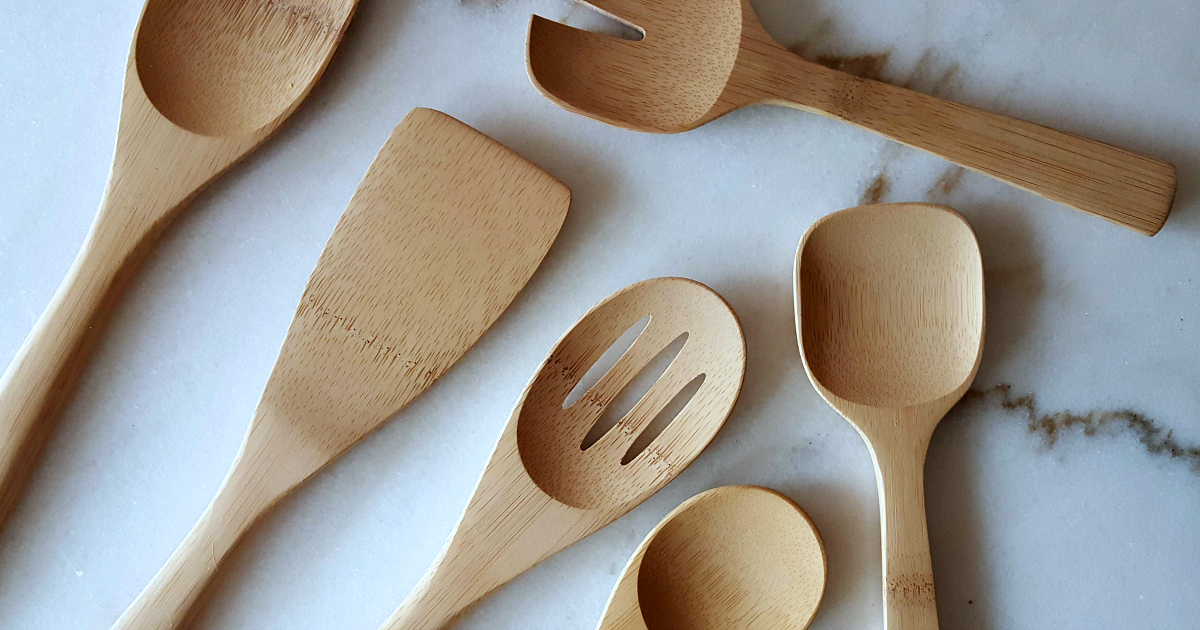 Since the planet is important to me, I am making an effort to be more eco-friendly. Hence, I am choosing sustainable bamboo for my kitchen, and am being mindful about my actions.
Bamboo is an amazing plant in the grass family. It can be sturdy and hard, but can also be woven into super soft fabric. Therefore, in the kitchen it can be used for hard tools, dishes and cutting boards and also for towels.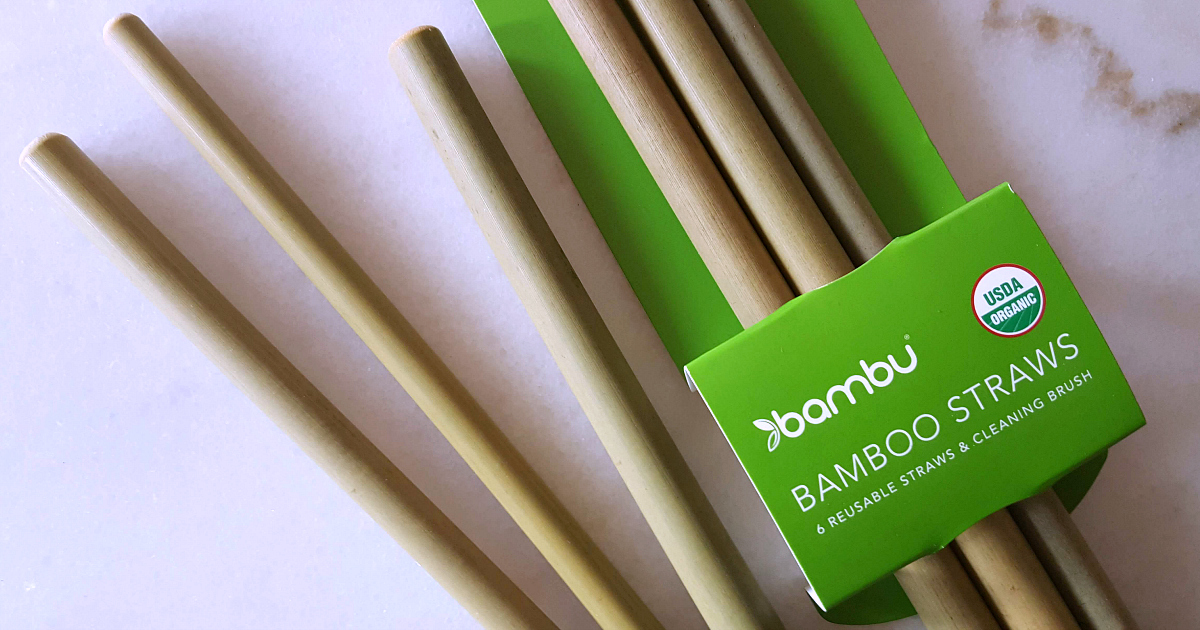 Reusable Bamboo Straws
When I was growing up, there was bamboo planted next to my house. It looked pretty, but completely took over within a few years. Then, we learned how hard it was to stop it from spreading.
Bamboo grows 'like a weed,' since you don't need to tend to it like other plants. New shoots come up from the root system as it spreads. Another benefit is that it doesn't need pesticides.
It grows quickly, so before you know it small plants can become a forest. When you cut it down, new shoots will appear and then rapidly grow without needing to be reseeded or replanted.
This is very different than how farm crops and forests grow. Of course, it is also very different than what is involved in manufacturing plastic kitchen products.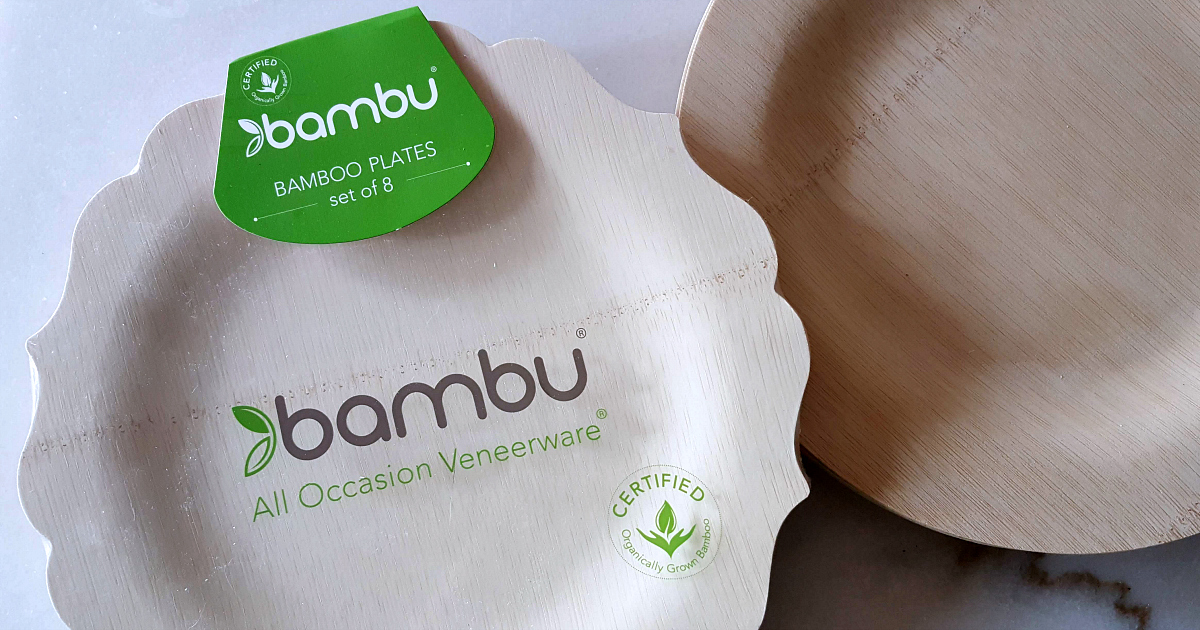 Compostable Picnic Plates
Bamboo kitchen tools and accessories look fantastic, but they also work really well. They are sturdy enough to use for cooking and meal prep.
Bamboo is pretty enough to use for serving, when you have guests. Personally, I think a healthy, home cooked meal is more appetizing, if you serve it using a bamboo spoon instead of a plastic one.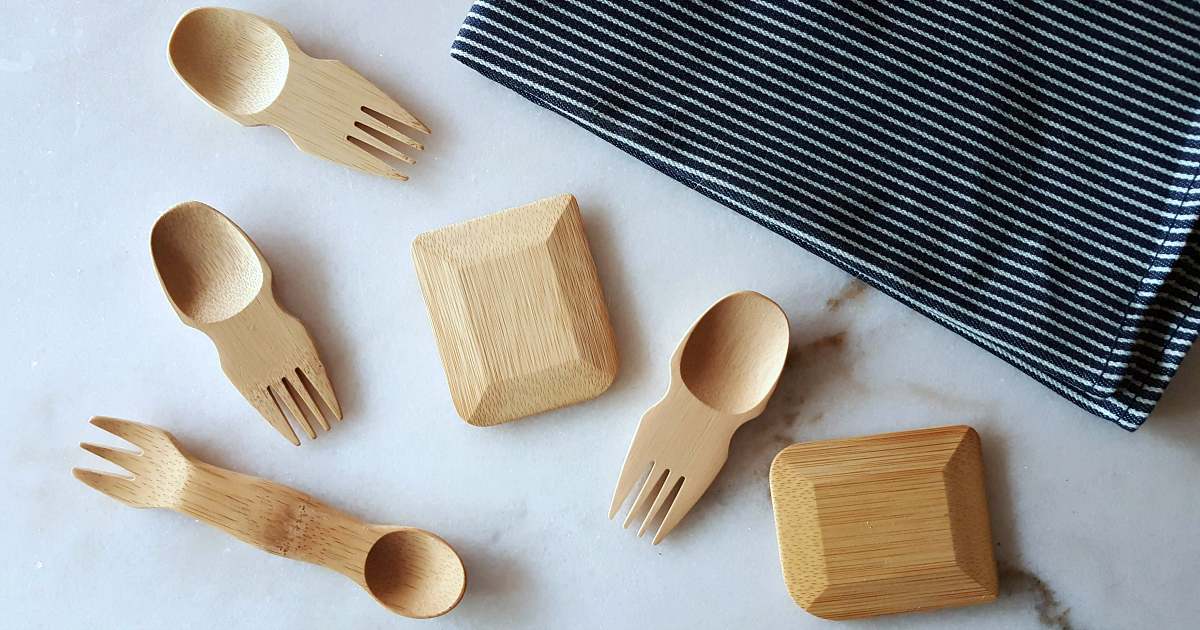 Bamboo for Kids and Adults
We all have occasion to use disposable plates, but it's easy to green that up with compostable bamboo. This type of party plate is often sturdier than a paper plate and it looks great. You and your guests will appreciate your eco-friendly plates at picnics and parties.
Many states and cities have passed laws banning plastic straws, so many of us now carry our own reusable ones. If I am sitting down at a restaurant, I just don't need a straw. When I'm driving, I do. Reusable bamboo straws are really fun!
I travel frequently, so am happy to carry my bamboo utensils with me in my car and in my luggage. This is perfect for road trips and other times I am eating in a hotel room or airport.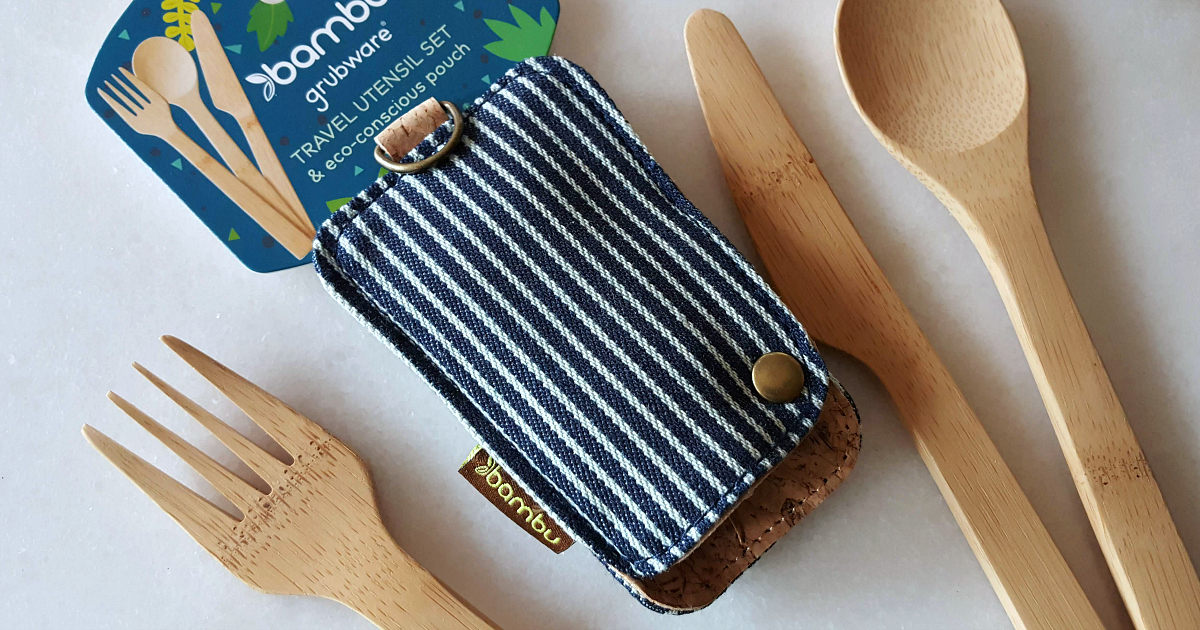 Travel Utensils
I am loving all these sustainable bamboo kitchen tools and accessories. All of them came from Bambu, a fabulous Certified B Corp that is committed to making the world a better place.
It is good to take whatever little steps we can to lessen our footprint on the earth. Choose bamboo, when you need something new to enjoy food and drinks at home and away from home.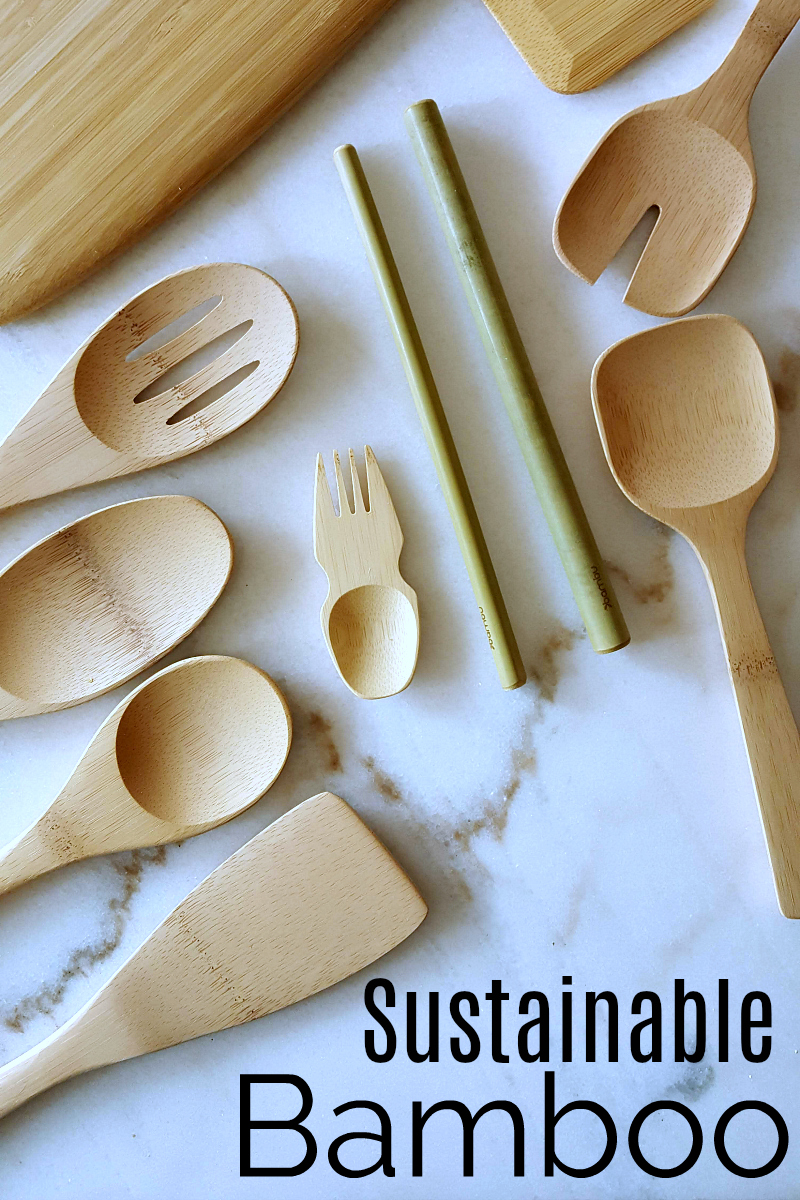 Check out my vegetarian recipes, so you can get more kitchen inspiration.