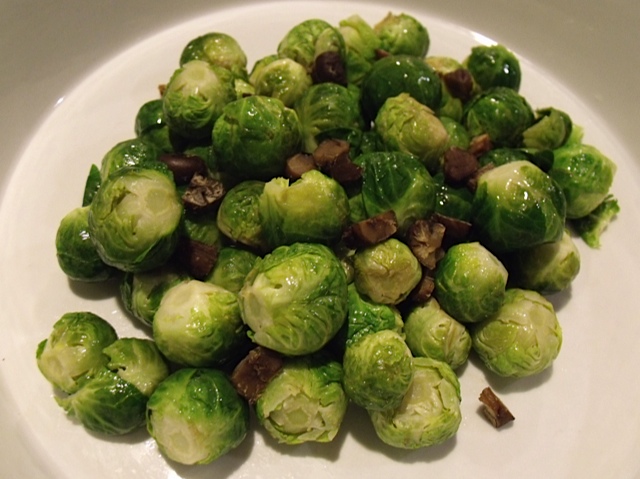 Brussels Sprouts with Toasted Chestnuts
Ingredients:
1 1/2 pounds brussels sprouts
1T butter
2T Holland House cooking sherry
1 pkg Melissa's Peeled & Cooked Chestnuts, chopped
Instructions:
Pre-heat oven or toaster oven to 350º. Arrange chopped chestnuts in a single layer on cookie sheet. Toast for 10 minutes.
Steam brussels sprouts. Add butter. When it's melted, pour cooking sherry evenly on sprouts.
Top with toasted chestnuts.