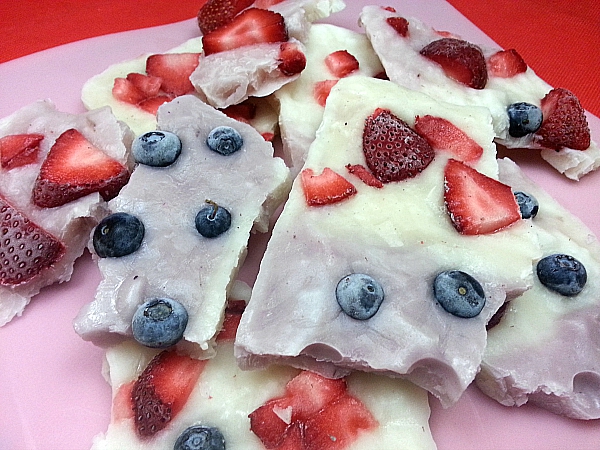 Yogurt and fruit are wonderful as a meal or snack. When they are frozen, they become a wonderful treat that feels like dessert even though the ingredients are light and healthy!
For this Vegan Fruit and Yogurt Bark, I used new Coconut Dream Non-dairy Yogurt. Yes, yogurt can be made without dairy. The texture and taste are lighter than a regular yogurt. When used in this recipe, you'll be able to enjoy a treat that is especially refreshing and won't slow you down.
The recipe is easy to make and it's also fun for kids who like to help out in the kitchen. It's very flexible and can be made with other flavors of yogurt and different types of fruit. This combination with strawberries and blueberries is great for my family.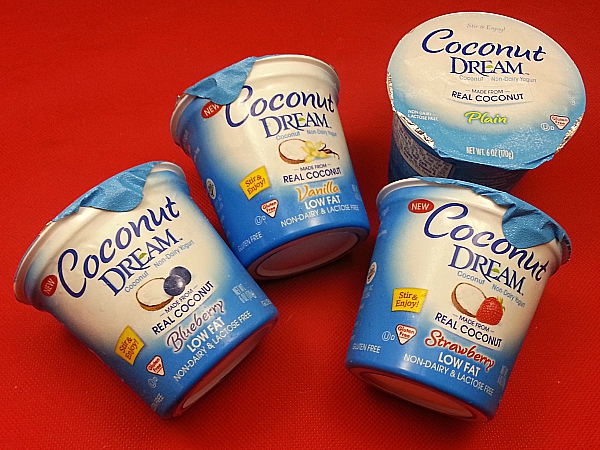 Vegan Fruit and Yogurt Bark
Ingredients
5 Coconut Dream Vegan Yogurts (6 oz. each)
1 Cup Strawberries (chopped or sliced)
1/2 Cup Blueberries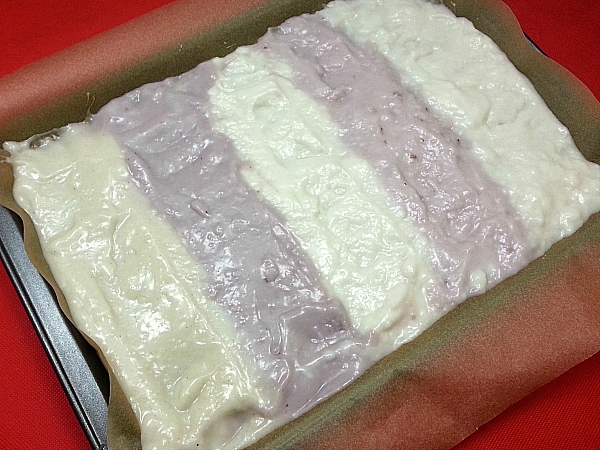 Instructions
Step 1:
Line a baking pan with parchment paper and pour yogurt onto the pan. Use a spatula to even it out and make sure there are no thick spots and no air pockets.
I used Plain, Vanilla, Blueberry and Strawberry yogurt and poured it onto the pan in rows. Kids may have fun swirling the colors together or creating other patterns. Anything goes!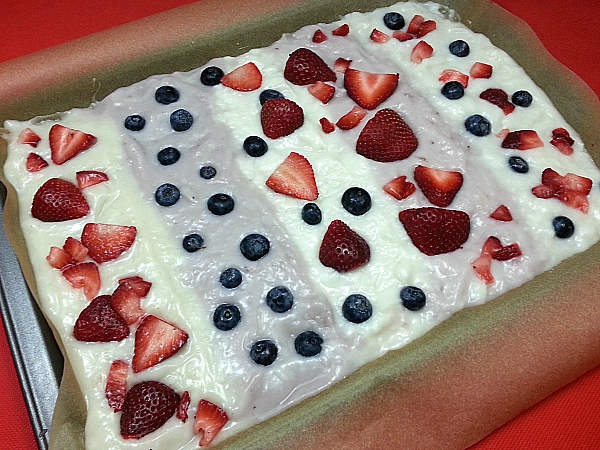 Step 2:
Arrange the berries on top of the yogurt. Press down slightly, so it sinks into the yogurt a little bit.
Step 3:
Place the pan into the freezer. Let it set for about 2 hours. Break into chunks to eat right away or store in the freezer in a sealed container or zipper bag.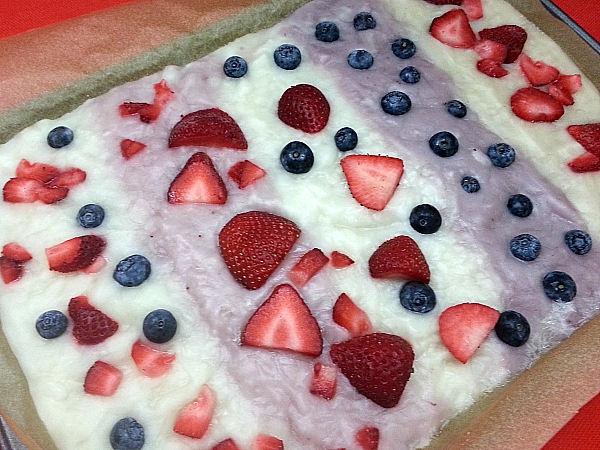 I like grabbing a chunk when I need a little something sweet and refreshing. I've also added the yogurt bark to smoothies. It adds coldness without watering down the smoothie like ice cubes do.
Vegan Fruit and Yogurt Bark is easy, low fat and delicious!

More from Mama Likes To Cook
Coconut Recipes