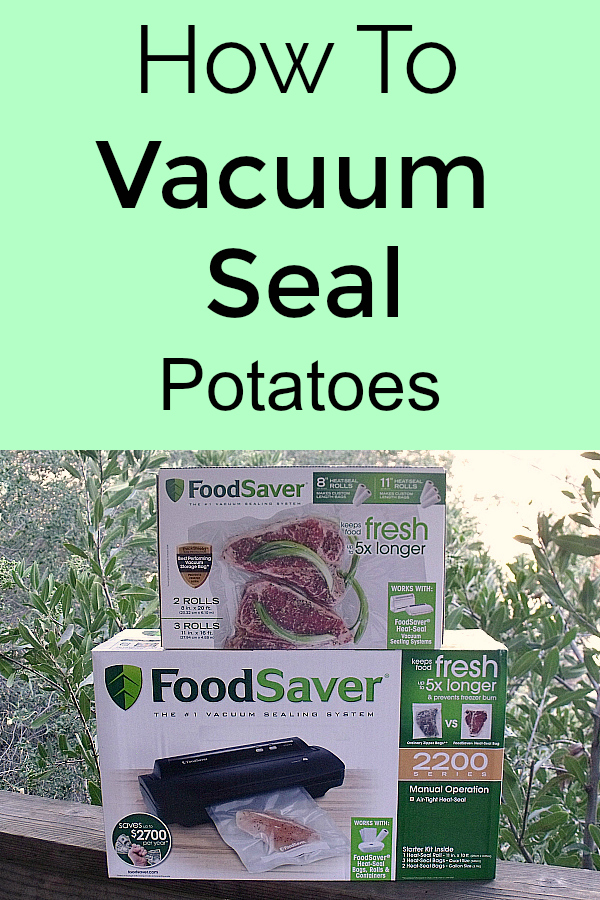 How to Vacuum Seal Potatoes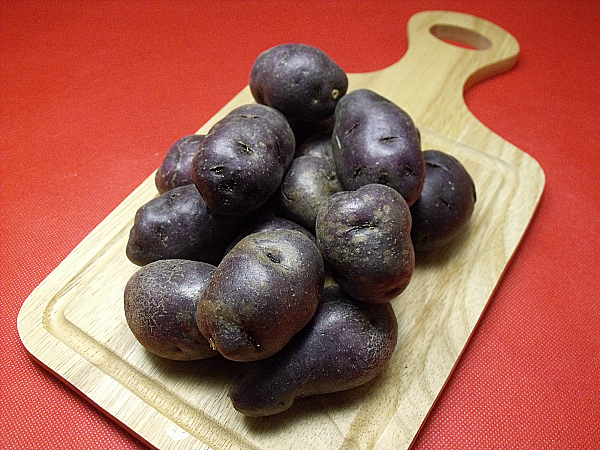 It's great to be able to extend the life of fresh fruit and veggies, so I was happy to learn how easy it is to vacuum seal potatoes.
The FoodSaver Vacuum Sealer is fantastic for many reasons, but these are my top 3.
Easy to Use

Compact Size
Money Saver
These little purple potatoes are pretty and flavorful. Of course, I want to keep them that way as long as possible.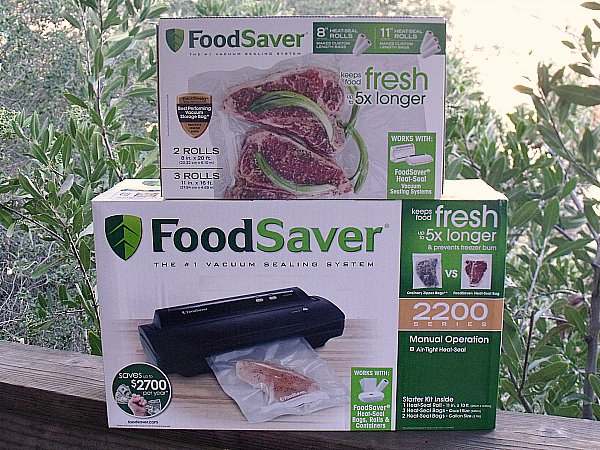 Food Saver 2200 Series
I've been having a lot of fun playing with my new FoodSaver Vacuum Sealer. This is the V2244. It's simple to operate and doesn't take up much space.
They have some other bigger models that you might want, if you are processing large quantities of meat or other foods, but this one is just right for me.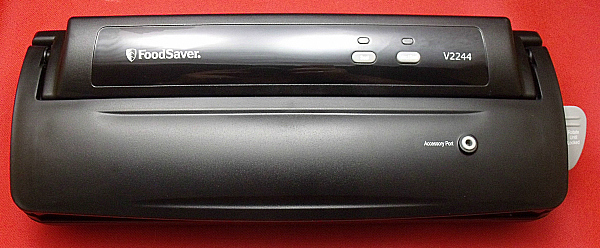 Potatoes can be sealed in a variety of ways. I used a combination of Ruby Gold and Baby Purple Potatoes. I sliced mine into wedges.
You could also seal them whole, peel them or cut them into slices or cubes.
The vacuum sealer will adjust to whatever shape is in the bag giving it a good, airtight seal.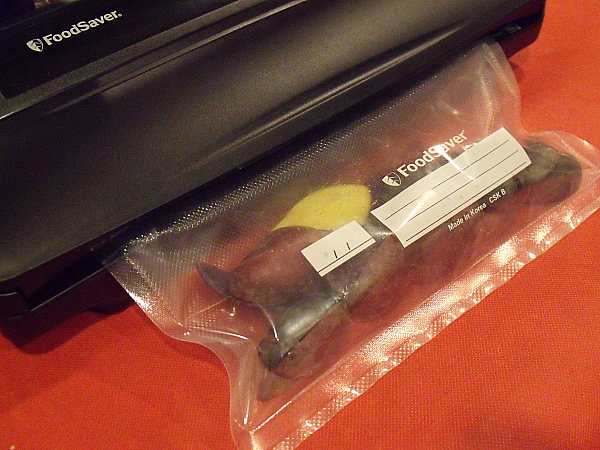 This is a small, single serve size package of potatoes.
The same process works for a family size quantity.
This was a larger bag, but I trimmed down to work for the small quantity.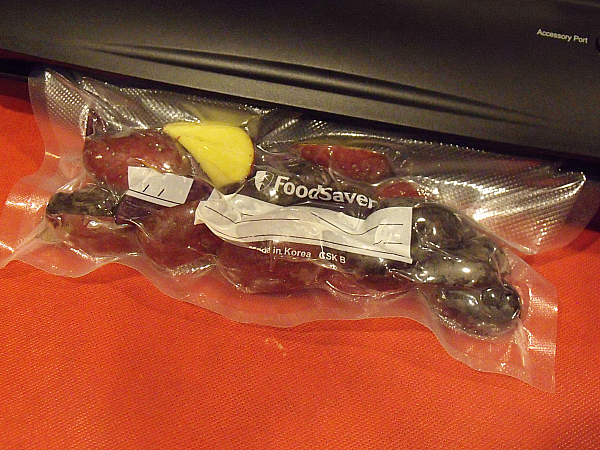 After the potatoes are in the bag and it's lined up in the machine, the lid is closed and locked into place.
Then the start button is pushed and the FoodSaver gets to work.
First it removes the air and then it seals the edge.
When the lights indicate that it's done, I open it up and remove the bag.
Yes, it's that easy.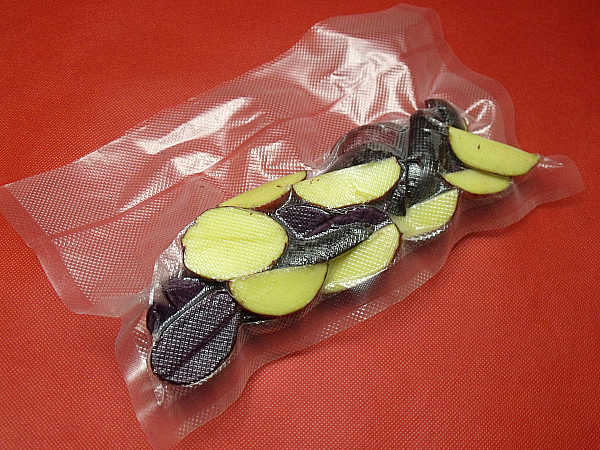 The potatoes stay fresh longer when they are vacuum sealed.
It's also very convenient to be able to have them fresh and ready to use.
When potatoes have been vacuum sealed, they don't get discolored the way they would if I just sliced them and set them in the refrigerator.
Mine were sealed a week ago and the colors are still as pretty as they were when I first sliced them!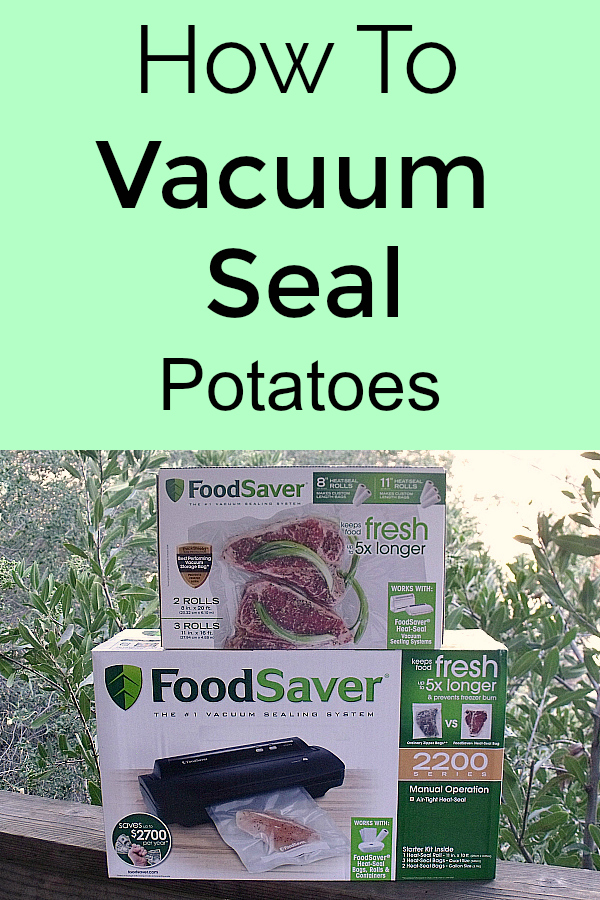 More from Mama Likes To Cook
Check out the rest of my vegetarian recipes, so you can get more great ideas for baking, cooking, blending and juicing.
Potato Recipes
Shop Now
For a beautiful assortment of kitchen necessities and food gifts for the whole family, check out the deals at these online stores.
Are you ready to have some delicious fun in the kitchen?