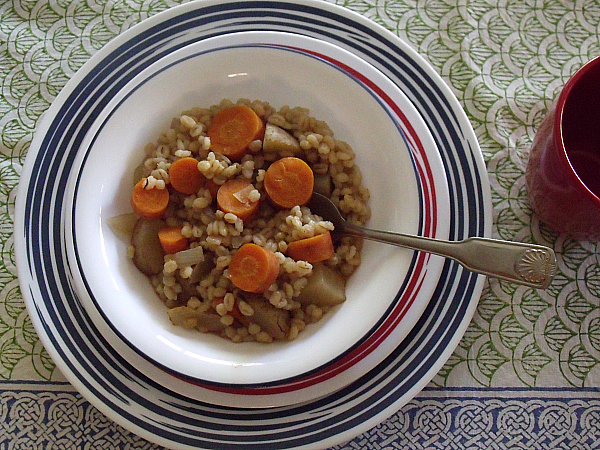 When the weather gets cool, I turn to comfort food. When I was growing up, I remember having Beef with Barley out of a can on rainy days. These days I prefer to make things from scratch.
The simple recipe calls for basic ingredients that I typically keep on hand. It only takes a couple minutes of prep time and the the crock pot does all the work.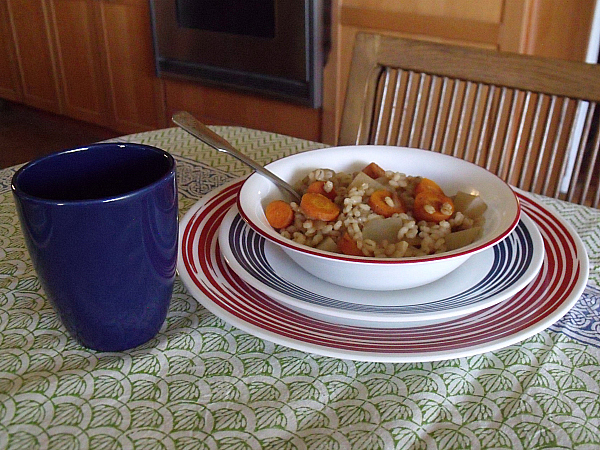 Slow Cooker Vegan Barley Stew
Ingredients:
1 1/2 cups Barley
4 cups Vegetable Stock
2 cups Water
1/2 Medium Onion, chopped
3 Carrots, sliced
2 Medium Potatoes, cubed
3 Cloves Garlic, sliced
1 t Salt (or more to taste)
1 t Cumin
1 t Hatch Chile Powder
Instructions:
Combine all ingredients in crock pot.
Cook on high for about 3 hours.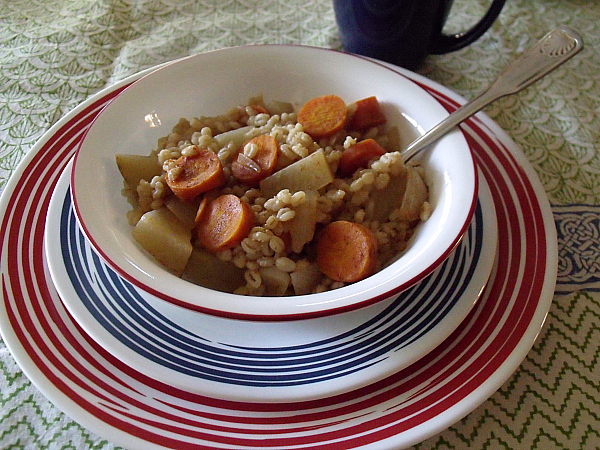 This beautiful dinnerware is the new Boutique Brushed pattern from Corelle. It's available in 6 different colors that can be mixed and matched. Like the 1970's Corelle plates that I have, the dinnerware is lightweight, durable and chip resistant. It's microwave and dishwasher safe. I expect these new plates, bowls and mugs to last a long, long time!
You can connect with Corelle on Twitter, Facebook, Instagram and Pinterest.  #Corelle
The Boutique Brushed pattern is available exclusively at select Kohl's stores.