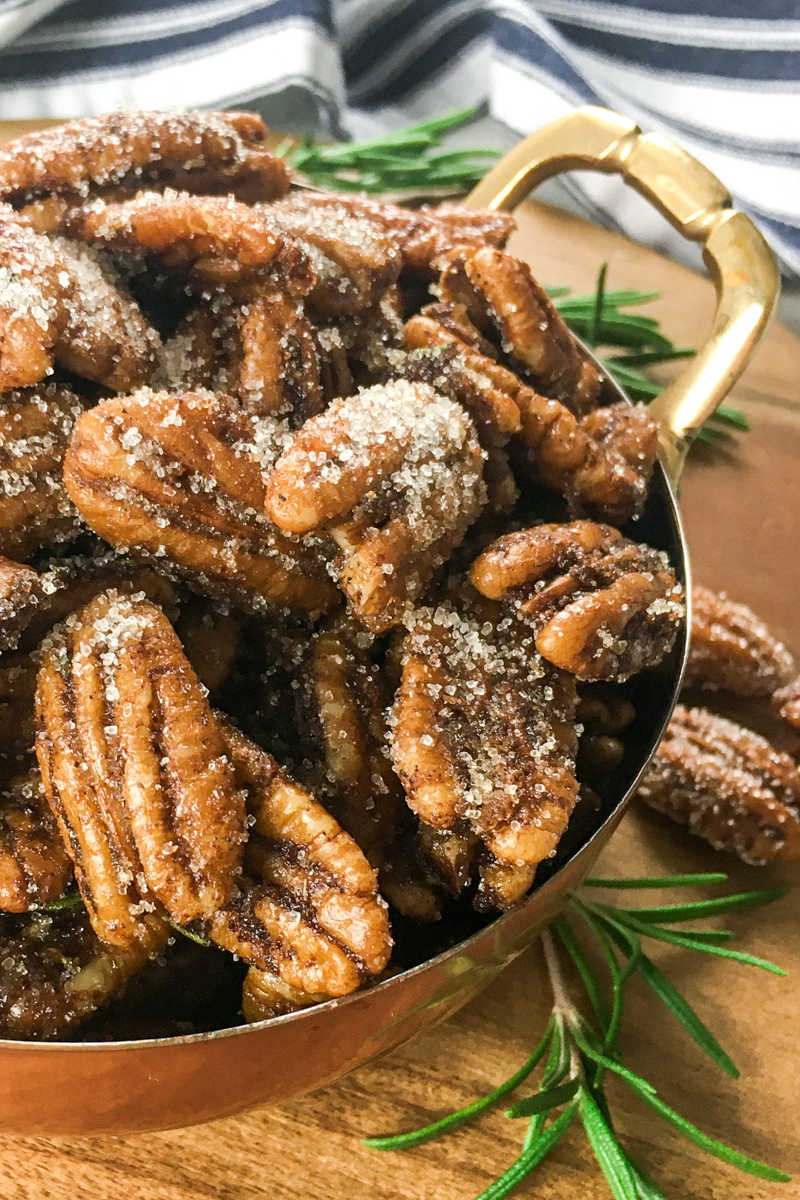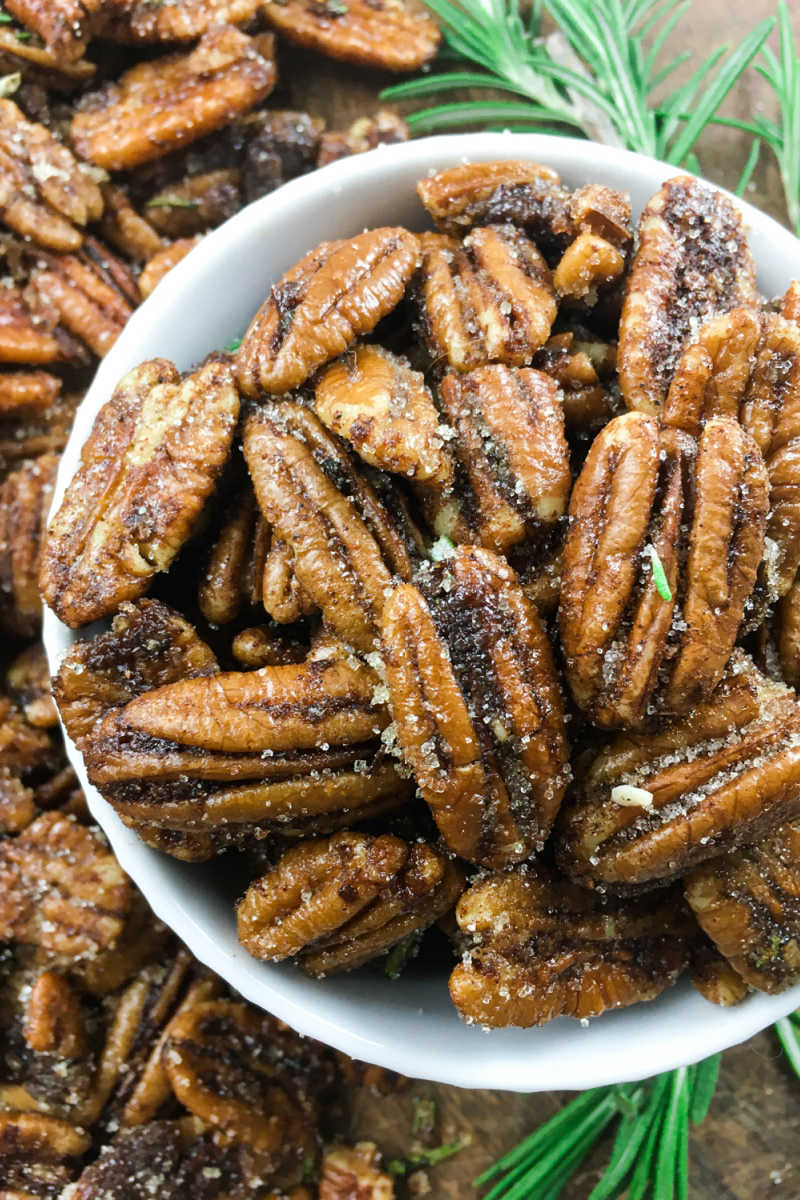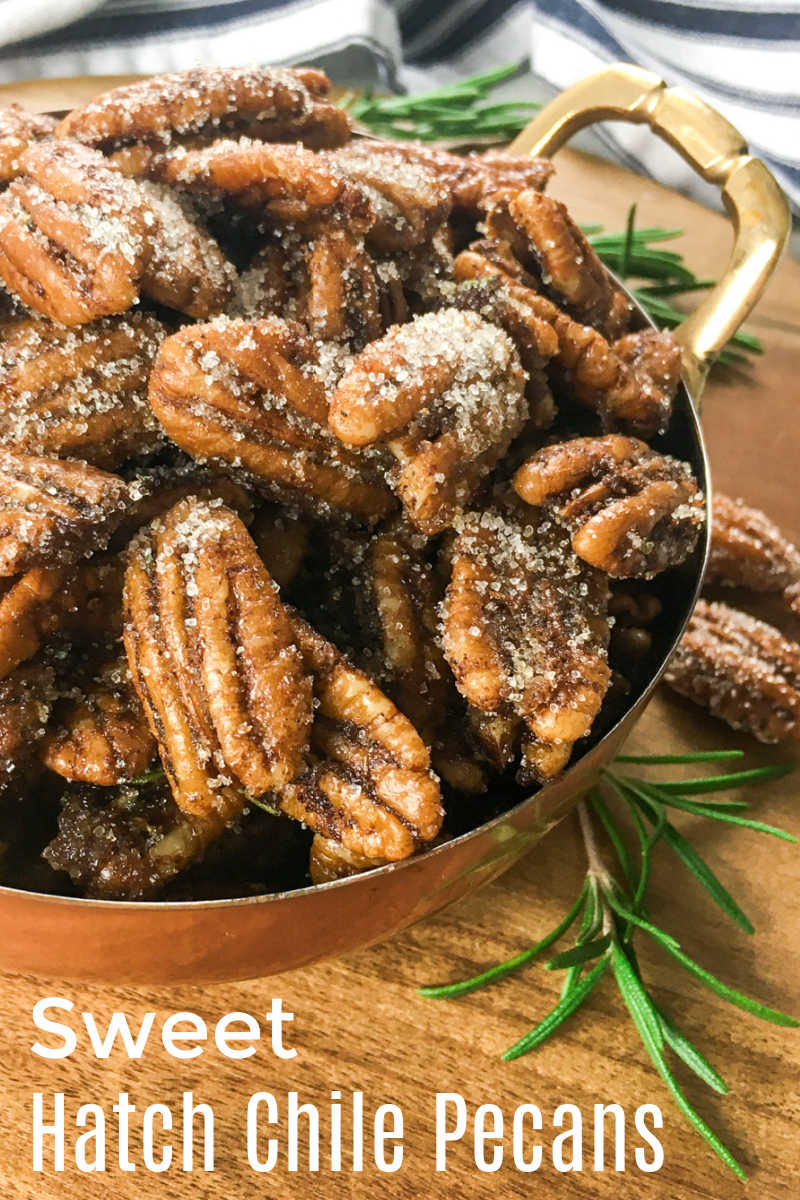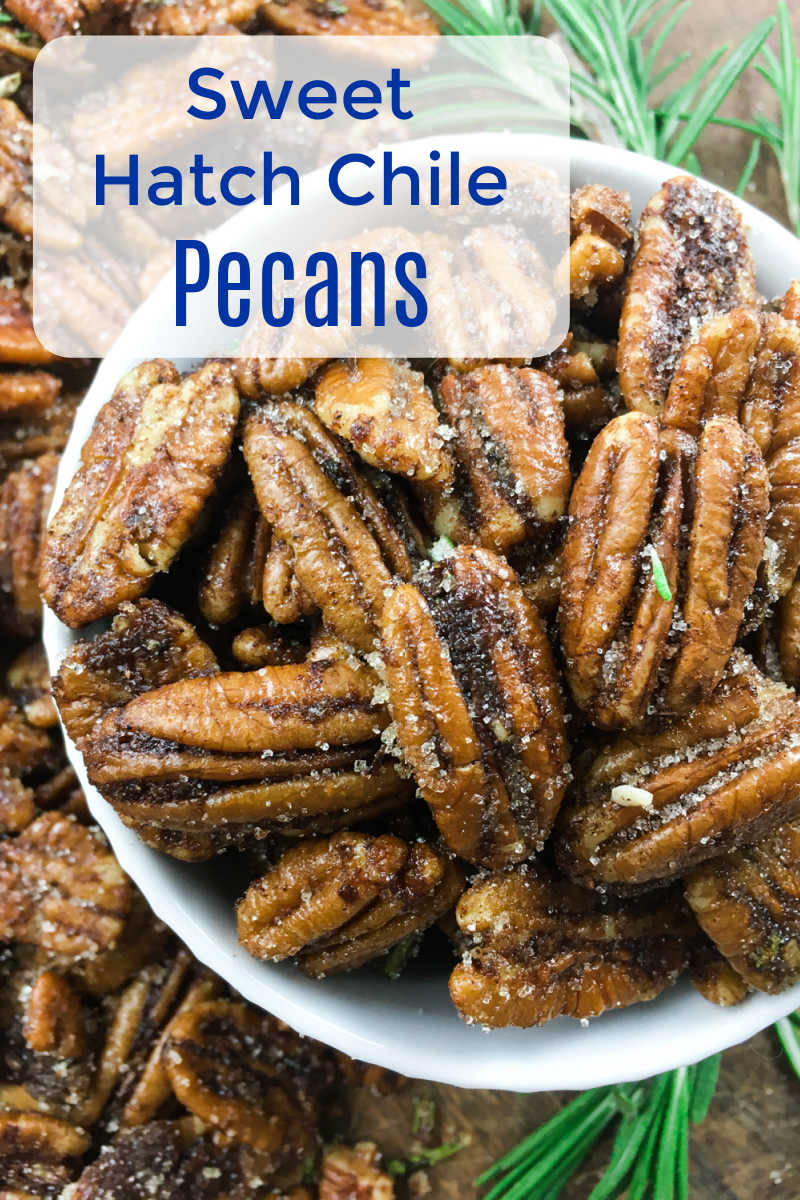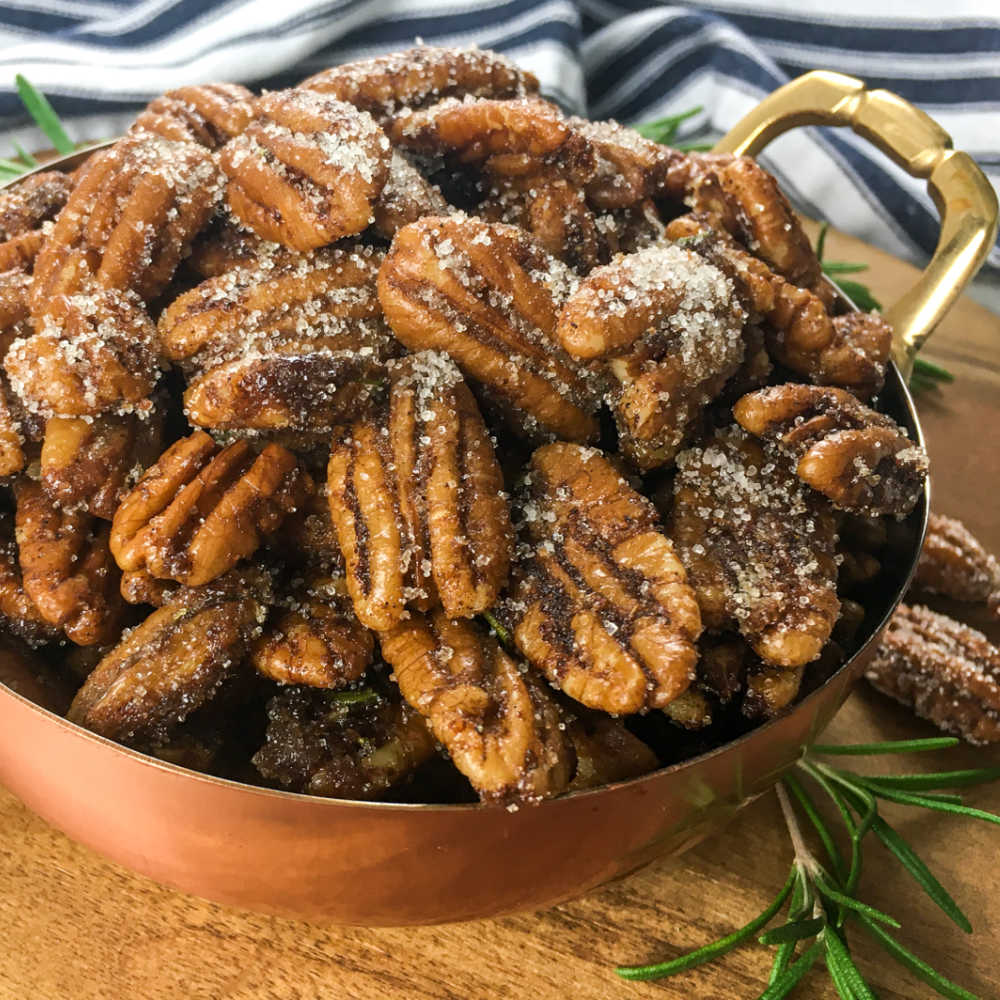 You are in for a sweet and spicy treat, when you snack on these delicious maple roasted sweet hatch chile pecans.
If you have already had Hatch chile, you know that these peppers have a distinctive flavor along with the heat.
They are unique in that Hatch chiles can be either hot or mild, so choose whichever type is best for you.
My family likes both, but we typically choose hot Hatch chile powder.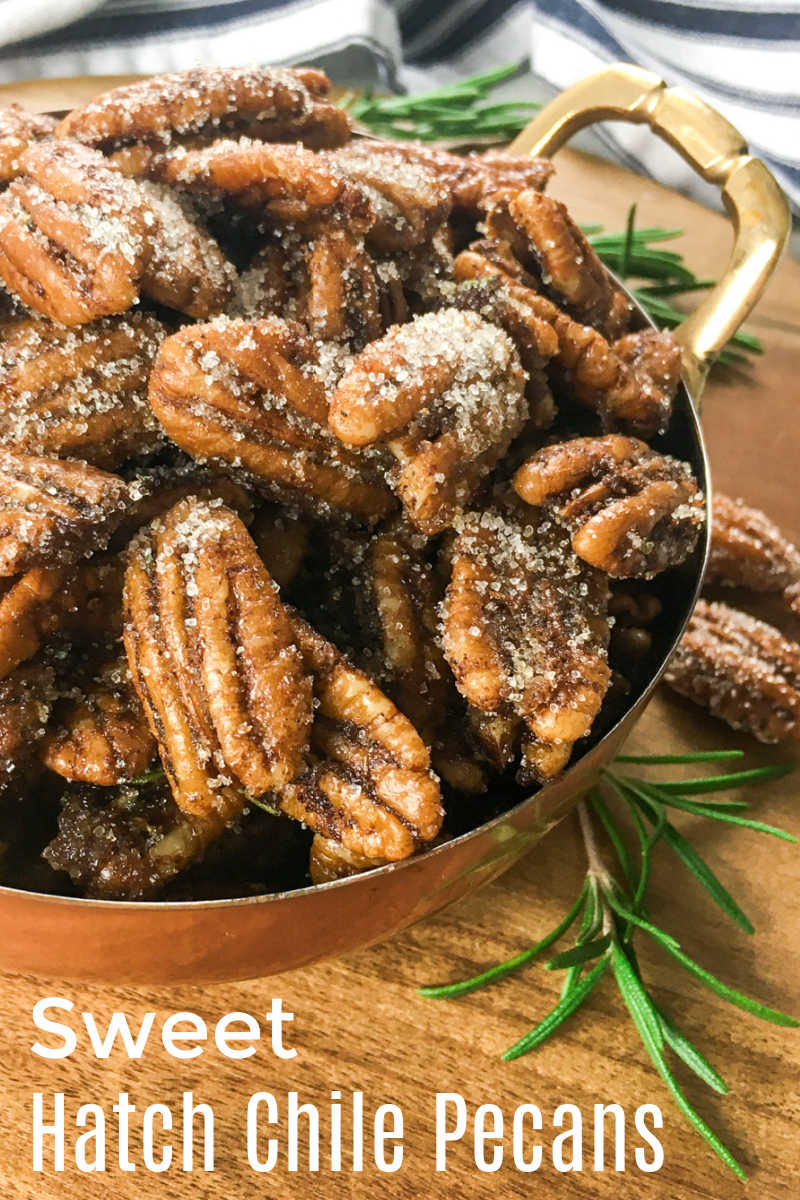 The sweet and spicy maple roasted pecans are easy enough to make for a regular snack at home.
However, they are nice enough to give as a gift.
Package the roasted nuts in a mason jar or other airtight container, so that you can give them as a gift on their own or in a gift basket with other tasty treats.
Enjoy!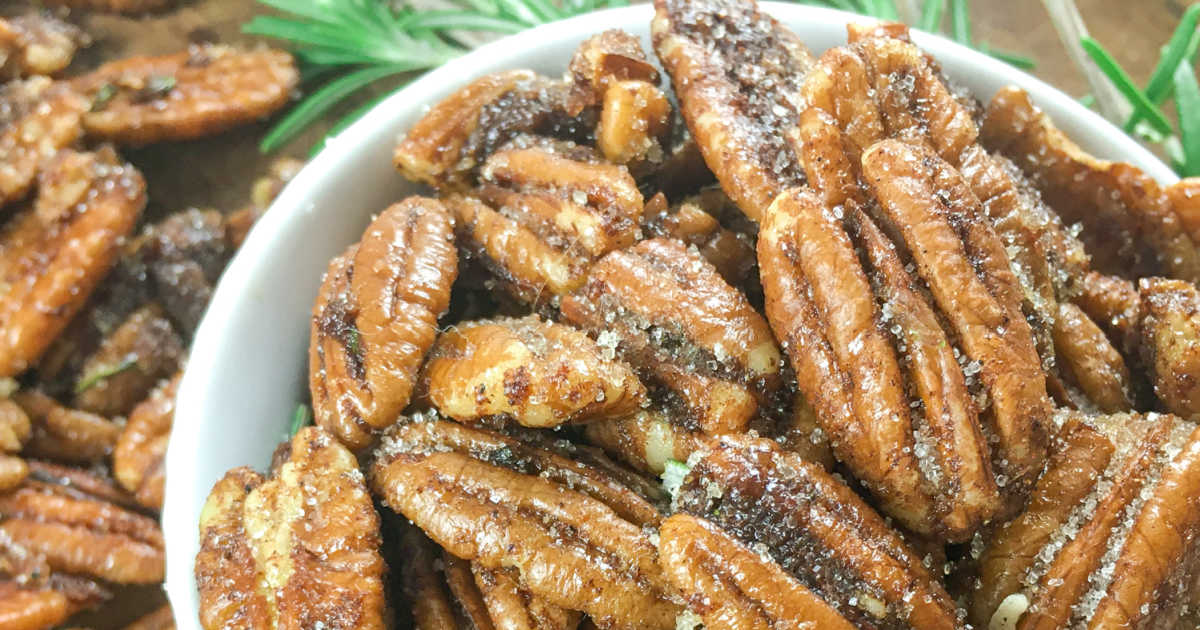 Prep time: 10 minutes
Cook time: 35 minutes
Yields 4 cups
Ingredients
2 T Hatch Chile Powder
1 T Fresh Rosemary, finely chopped
2 t Ground Cinnamon
½ t Salt
¼ t Black Pepper
¼ cup Coconut Oil
½ cup Maple Syrup
4 cups Pecan Halves
¼ cup Coarse Sugar
Supplies
Large Rimmed Baking Sheet
Parchment Paper or Silicone Baking Mat
Measuring Cup
Measuring Spoons
Small Mixing Bowl
Large Mixing Bowl
Small Skillet
Instructions
1) Preheat oven to 350° and line a large, rimmed baking sheet with parchment paper or a silicone baking mat. Set aside.
2) Add Hatch chile powder, chopped rosemary, cinnamon, salt and black pepper to a small bowl and stir to combine. Set aside.
3) Set your stove burner to medium and measure coconut oil into a small skillet. Heat briefly to melt the coconut oil and pour in the maple syrup. Stir while cooking, so that it is well combined and heated through. Remove from the stove and set aside.
4) Place the pecans in a large mixing bowl and pour the coconut oil and maple syrup mixture on top of the pecans. Add the Hatch Chile mixture and stir, so that the pecans are evenly coated.
5) Transfer the pecans to the prepared baking sheet and arrange in a single layer.
6) Bake in the preheated oven for 30 minutes, stirring once after about 15 minutes.
7) Remove from the oven and cool for about 10 minutes. Sprinkle half of the coarse sugar on top and stir to combine. Repeat with the remaining sugar and cool completely.
8) Serve immediately or store in an airtight container for up to 2 weeks.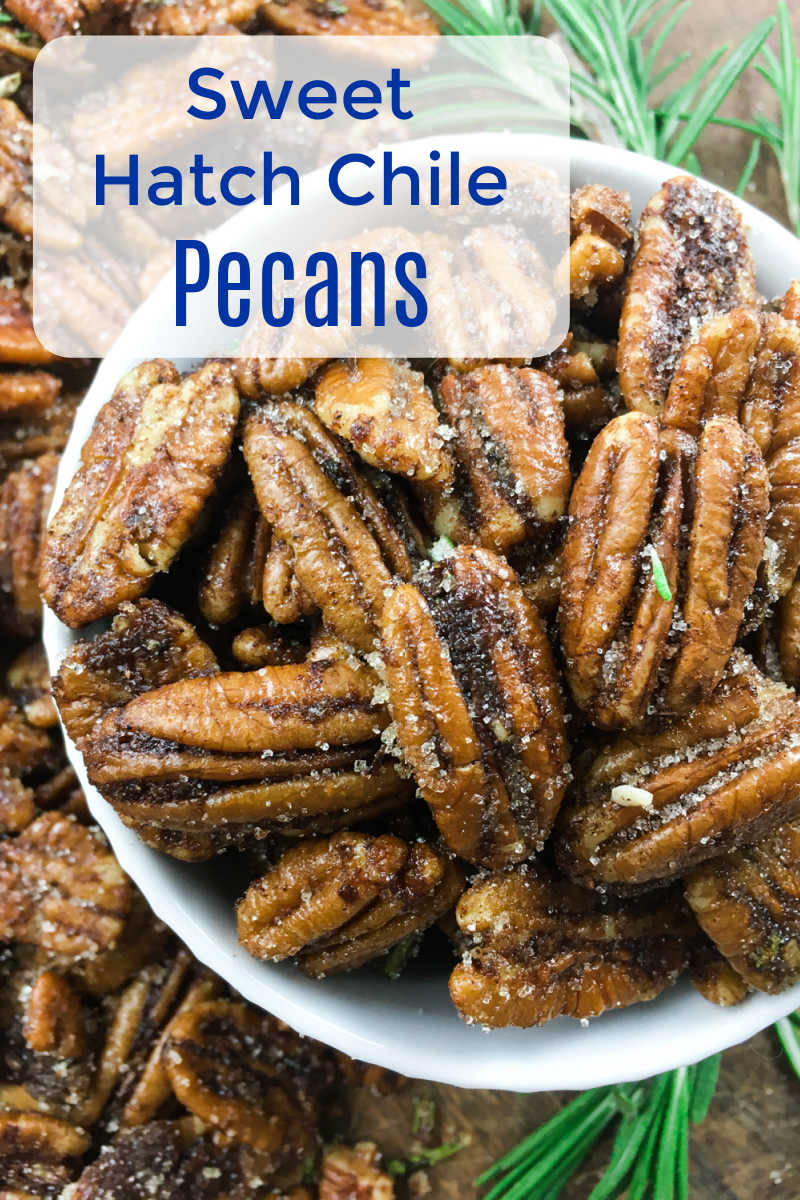 More from Mama Likes To Cook
Check out my dessert recipes, so you can get more sweet inspiration.
Following are a few of my other treat recipes that are great for the holidays:
Then take a look at the rest of my vegetarian recipes, so you can have even more delicious fun in the kitchen!