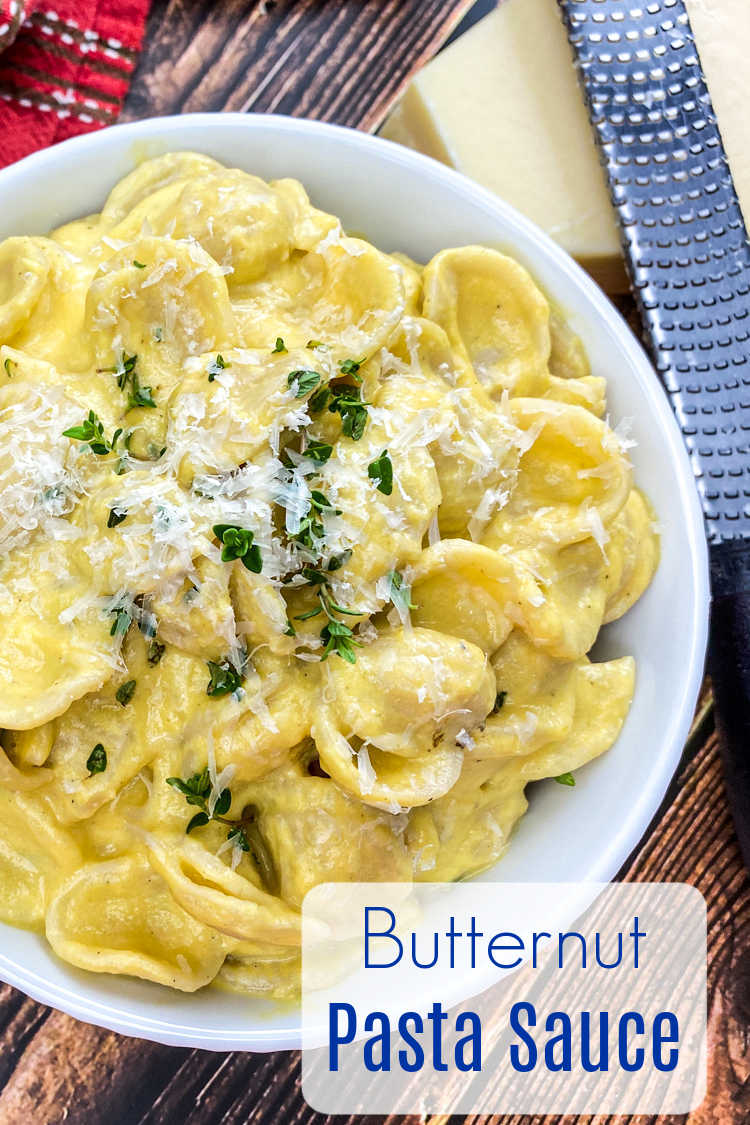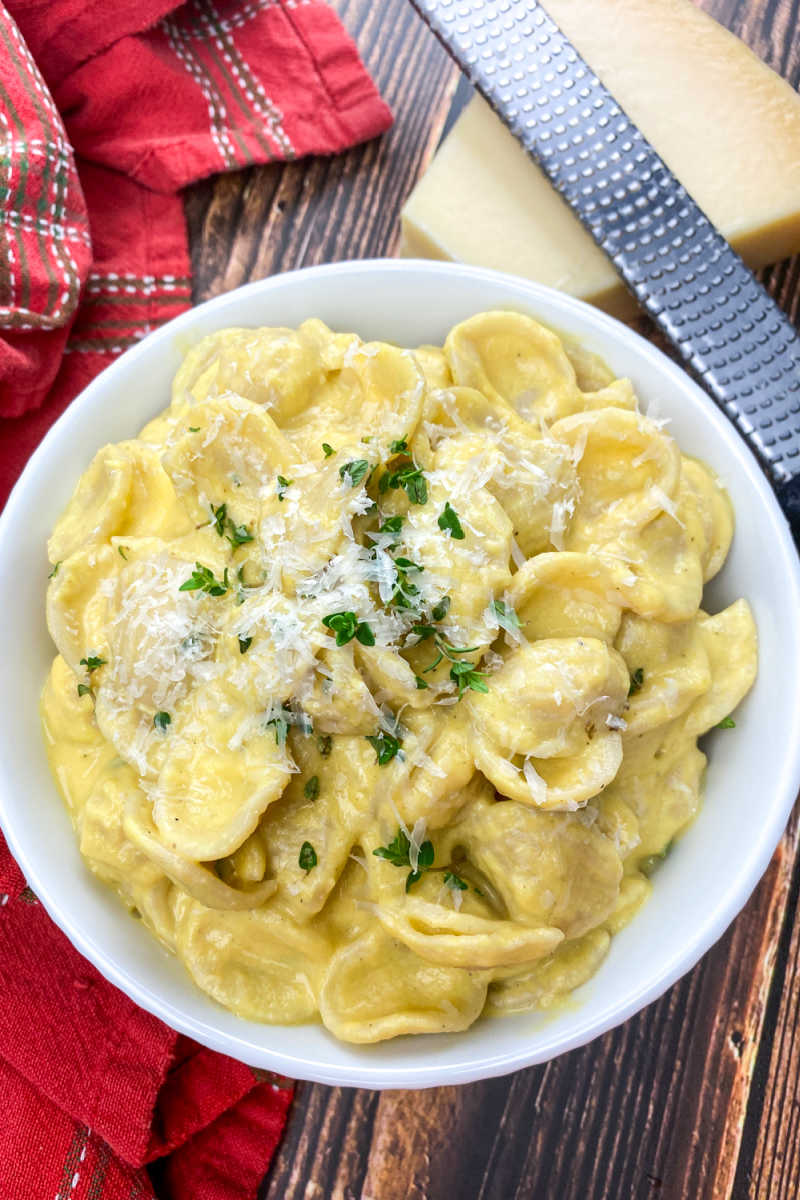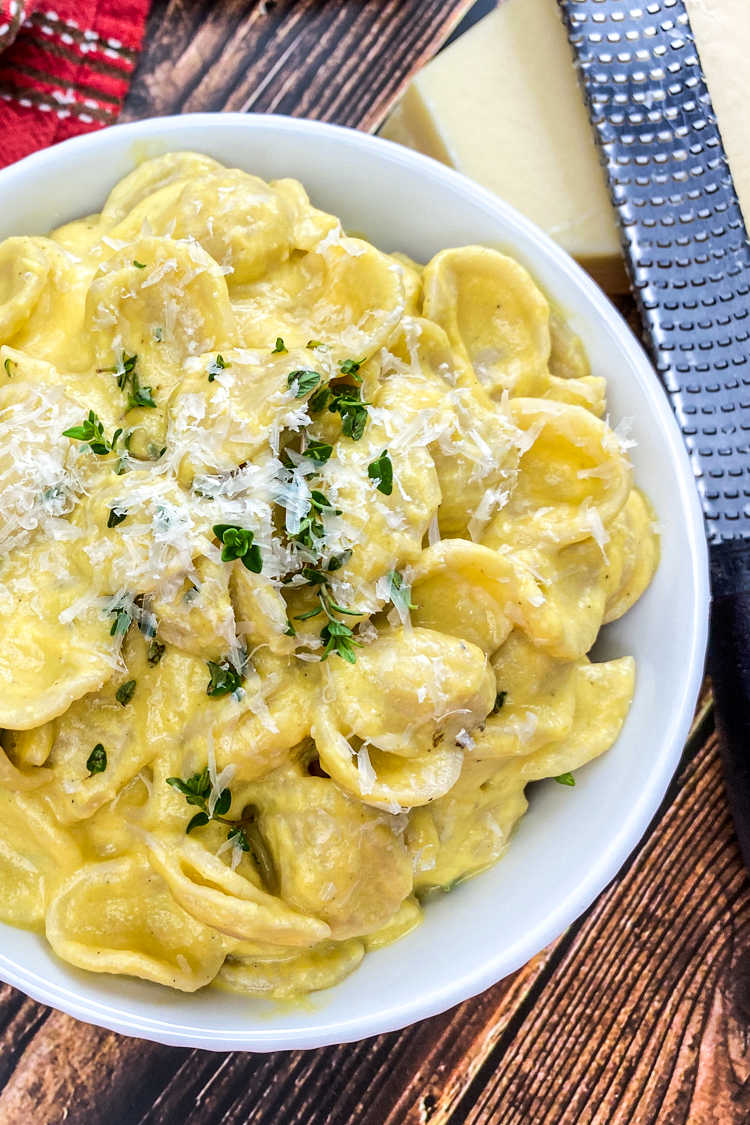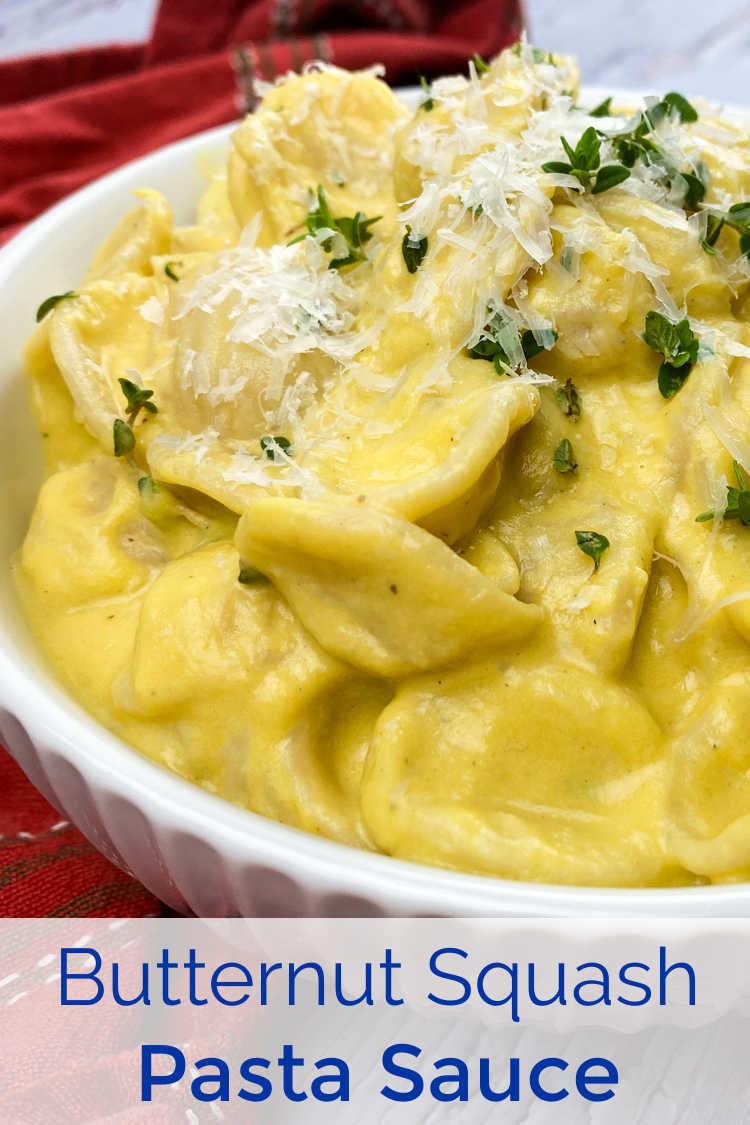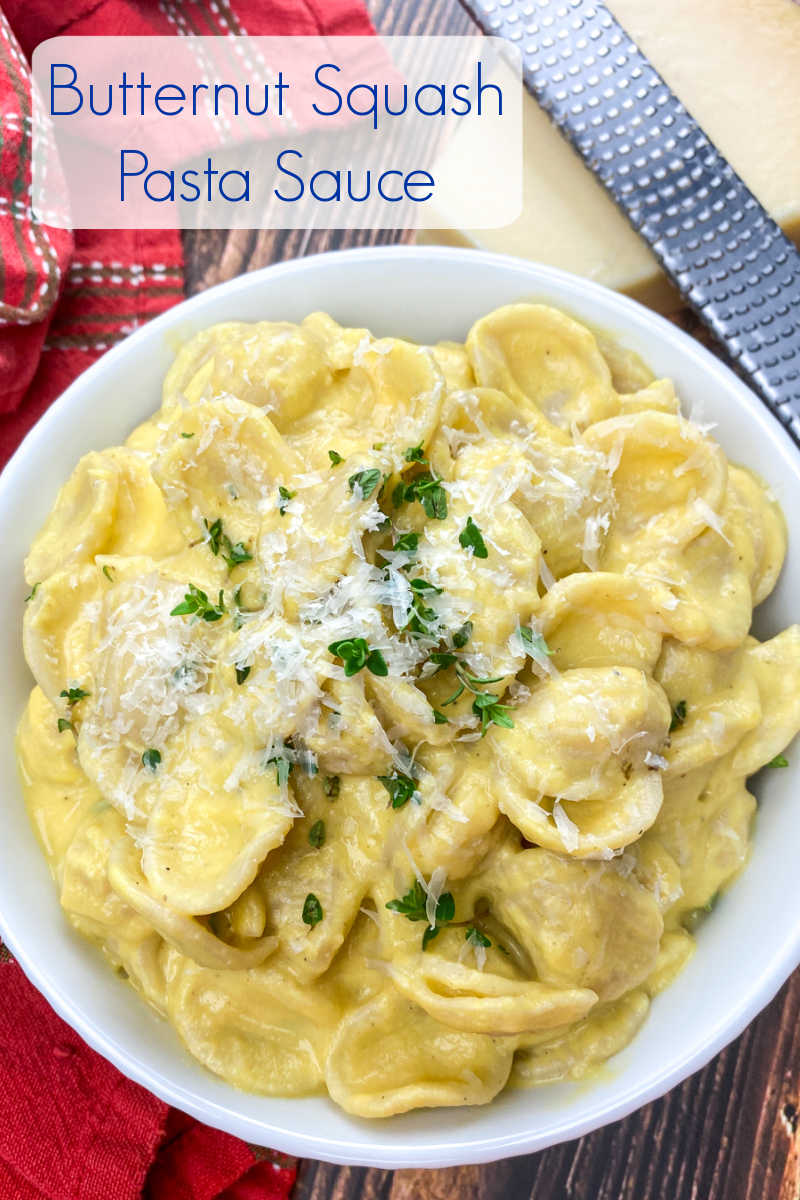 Comfort Food Pasta Sauce
without tomatoes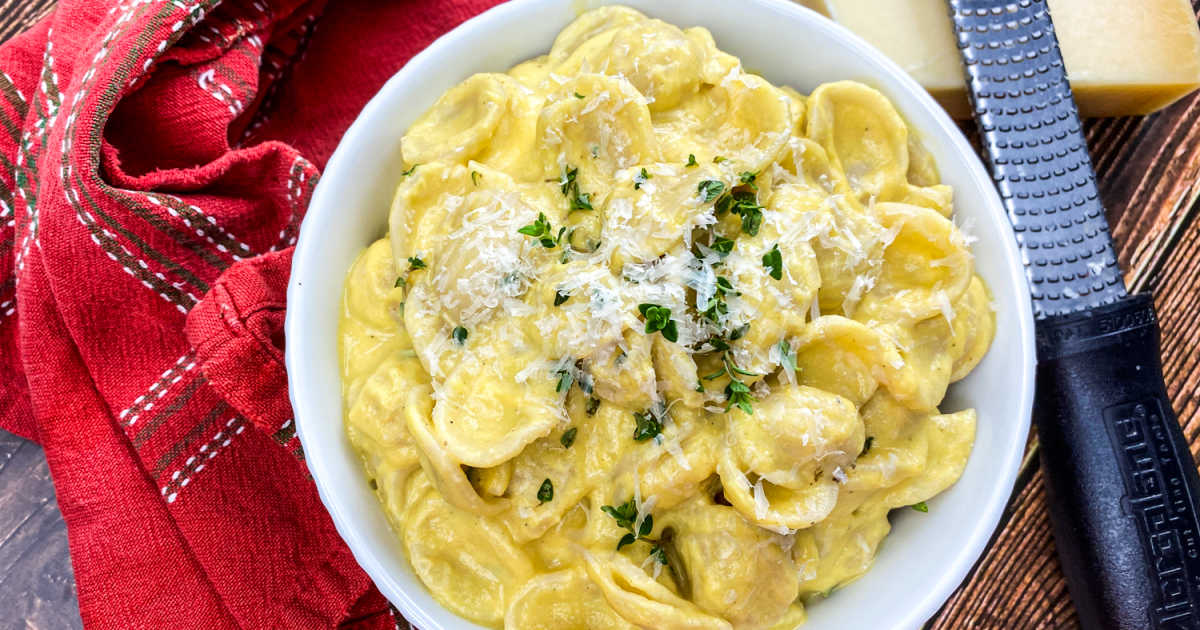 Make this delicious rich and creamy mascarpone butternut squash pasta sauce, when you want a hearty, satisfying meal.
It is rich, decadent and oh so good, since it's made with generous amounts of heavy cream, mascarpone cheese and butter.
I find that serving it as a side dish is best for me, since a little bit satisfies in a big way.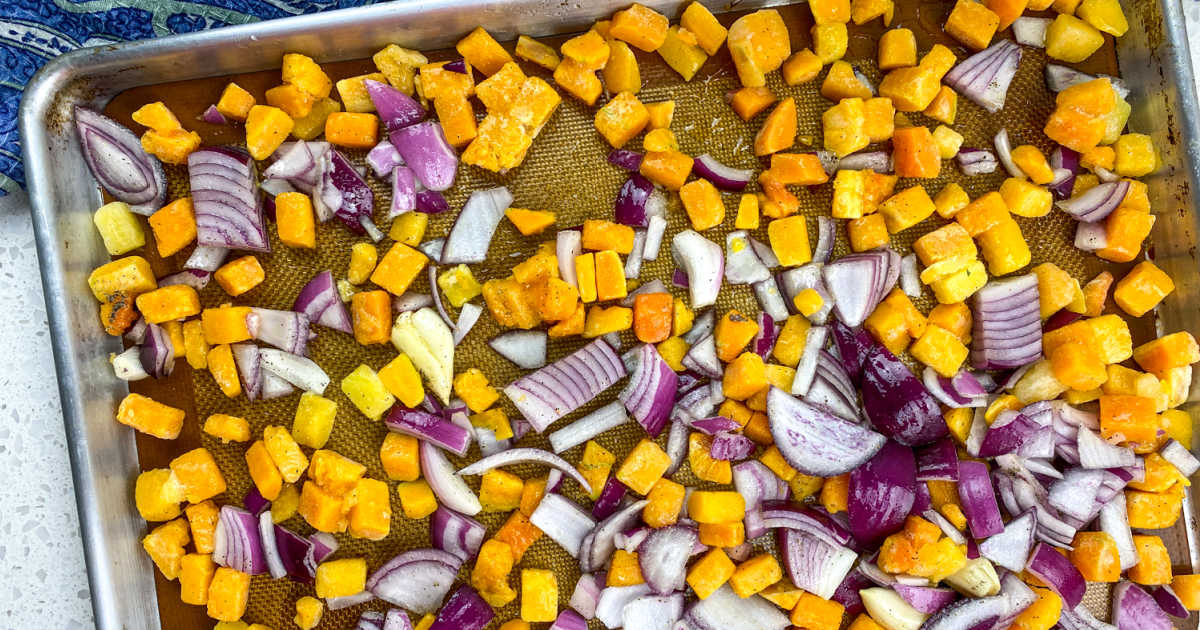 The sauce is paired with orecchiette pasta, which is a southern Italian favorite that is named after it's ear-like shape.
The shape of the orecchiette is great, so that the sauce pools in each piece for lots of great flavor.
This sauce is hearty, so it is best served with more substantial pasta instead of something delicate.
Feel free to substitute with another type of pasta, if your family has another favorite.
Any leftovers can be stored in the refrigerator to eat later.
Enjoy!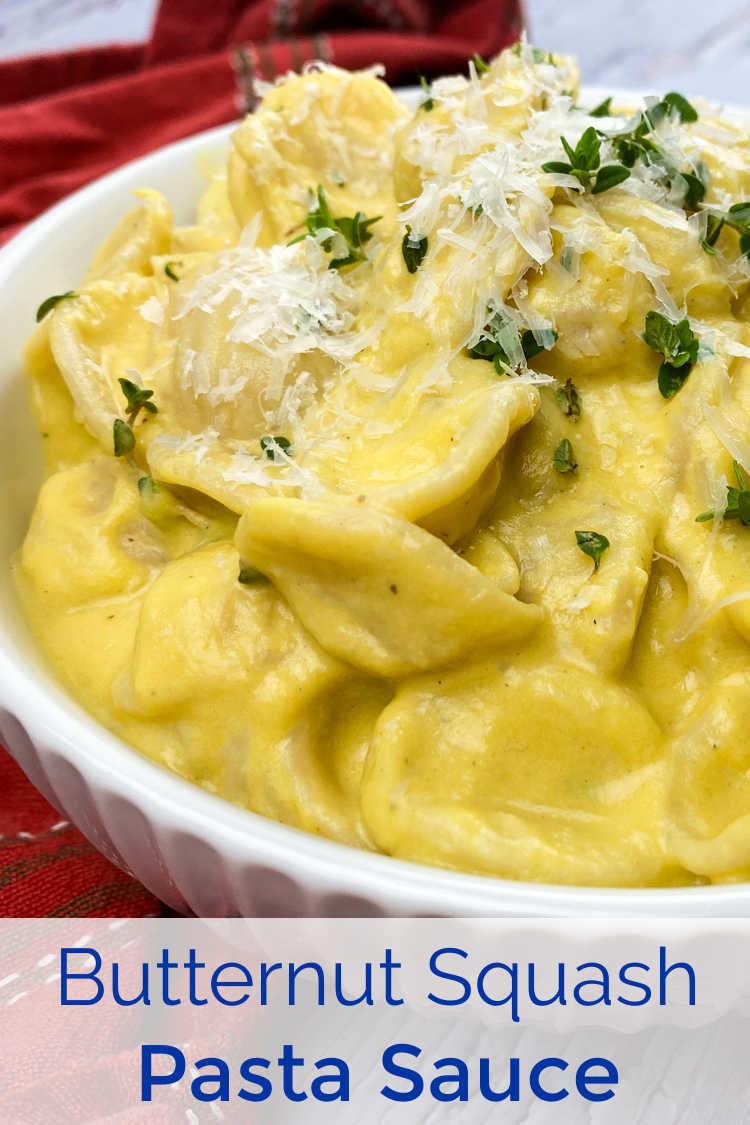 Mascarpone Butternut Squash Pasta Sauce Recipe
Prep time: 15 minutes
Cook time: 25 minutes
Serves: 4
Ingredients
4 cups Butternut Squash, cubed
4 cloves Garlic
1 Red Onion, chopped
2 T Extra Virgin Olive Oil
Salt and Pepper to Taste
¼ cup Heavy Cream
½ cup Mascarpone
2 T Butter, unsalted
½ cup Parmesan + additional for garnish
2 T Fresh Thyme
1 lb. Pasta (orecchiette, fusilli ….)
Supplies
Large Rimmed Baking Sheet
Chef Knife
Mixing Bowl
Parchment Paper or Silicone Baking Mat
Food Processor, Blender or Immersion Blender
Instructions
1) Preheat oven to 400° and line a large baking sheet with parchment paper or a silicone baking mat.
2) Cut butternut squash into cubes, roughly chop the red onion and peel the garlic cloves. Add them to a mixing bowl, drizzle with olive oil and season with salt and black pepper. Use tongs to gently toss.
3) Transfer the prepared vegetables to the prepared baking sheet and arrange in a single layer. Roast in the preheated oven for 15 minutes. Remove from the oven and turn the veggies over. Then return to the oven for another 15 minutes, so that they are fork tender and golden brown.
4) Prepare pasta according to package directions. Reserve 1 cup of the pasta water prior to draining. Set aside.
5) Use either a food processor, blender or immersion blender to blend the roasted vegetables until smooth. Add some of the reserved pasta water, if necessary. Add in the heavy cream and mascarpone cheese and blend until smooth.
6) Pour the sauce into the pot with the drained pasta and stir to combine. Add more of the reserved pasta liquid to thin the sauce, if needed.
7) Stir in the butter, Parmesan and fresh thyme. Add salt and pepper to taste.
8) Serve immediately topped with grated Parmesan.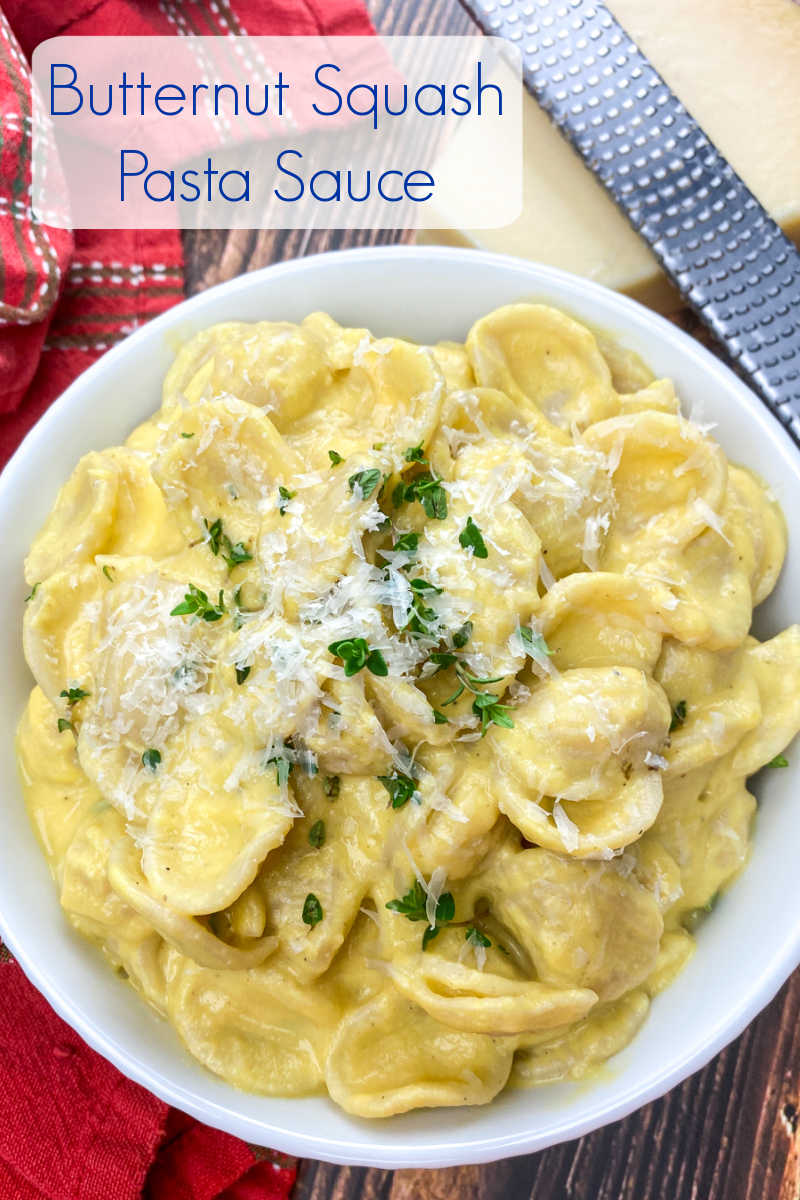 More from Mama Likes To Cook
If you are looking for a sweet something, check out my dessert recipes.
And following are a few more of my delicious dinner recipes.
Then take a look at the rest of my vegetarian recipes, so you can have even more delicious fun in the kitchen!