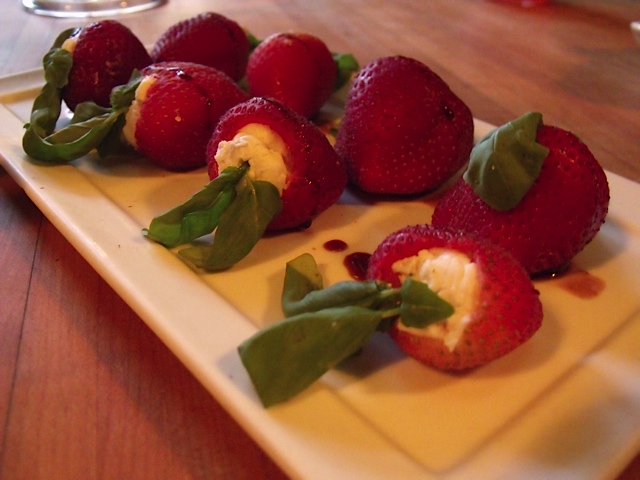 Oh my! These look really good. Don't they?
These lovely little creations were served at a California Strawberry event that I attended recently.
When I first saw the waiters carry them in, I assumed they were a dessert – strawberries filled with whipped cream, garnished with a mint leave and drizzled with chocolate. That would have been good, but when I took a closer look I knew they were something very different.
These strawberries are stuffed with goat cheese, garnished with fresh basil and drizzled with a balsamic glaze.
Yum.
The flavors complement each other beautifully. I could have eaten the whole tray, if they hadn't continued to bring out other tasty strawberry treats.
This is a simple and memorable dish to create. These stuffed strawberries look and taste amazing!
Disclosure: Event sponsored by the California Strawberry Commission. Opinions are mine.