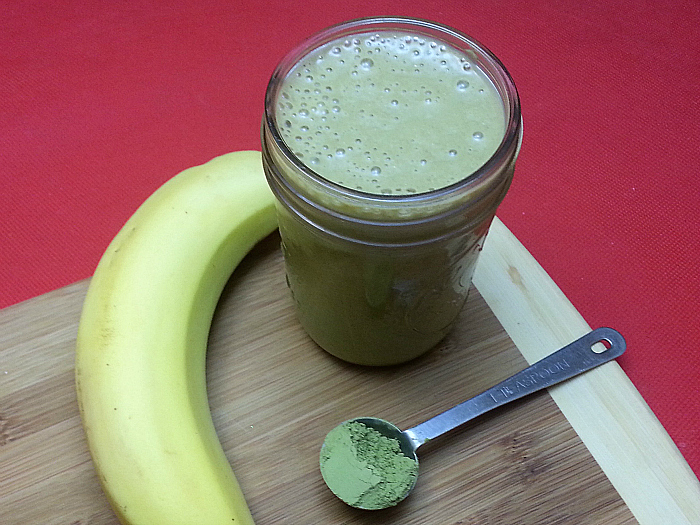 Do you like green tea? I order matcha beverages, baked goods and desserts when I'm out, so I figured it was about time that I tried using matcha at home.
Matcha is a powder made from green tea leaves that have been specially grown and processed. With regular loose leaf tea or tea bags, the actual leaves are discarded after making tea. With matcha, we get the benefits of whole tea leaves.
This smoothie features good for you matcha, chia seeds and other healthy ingredients. Since it can be prepared in just a couple of minutes, this is a great choice for in the morning or afternoon when you need a healthy energy boost.
Matcha Green Tea Chia Smoothie
Ingredients:
1 cup Almond Milk (or other milk alternative)
1 Banana
4 Ice Cubes
1 T Chia Seeds
1 t Matcha Powder
Instructions:
Add all ingredients to a high speed blender.
Blend briefly until ice is broken up.
Serve and enjoy.