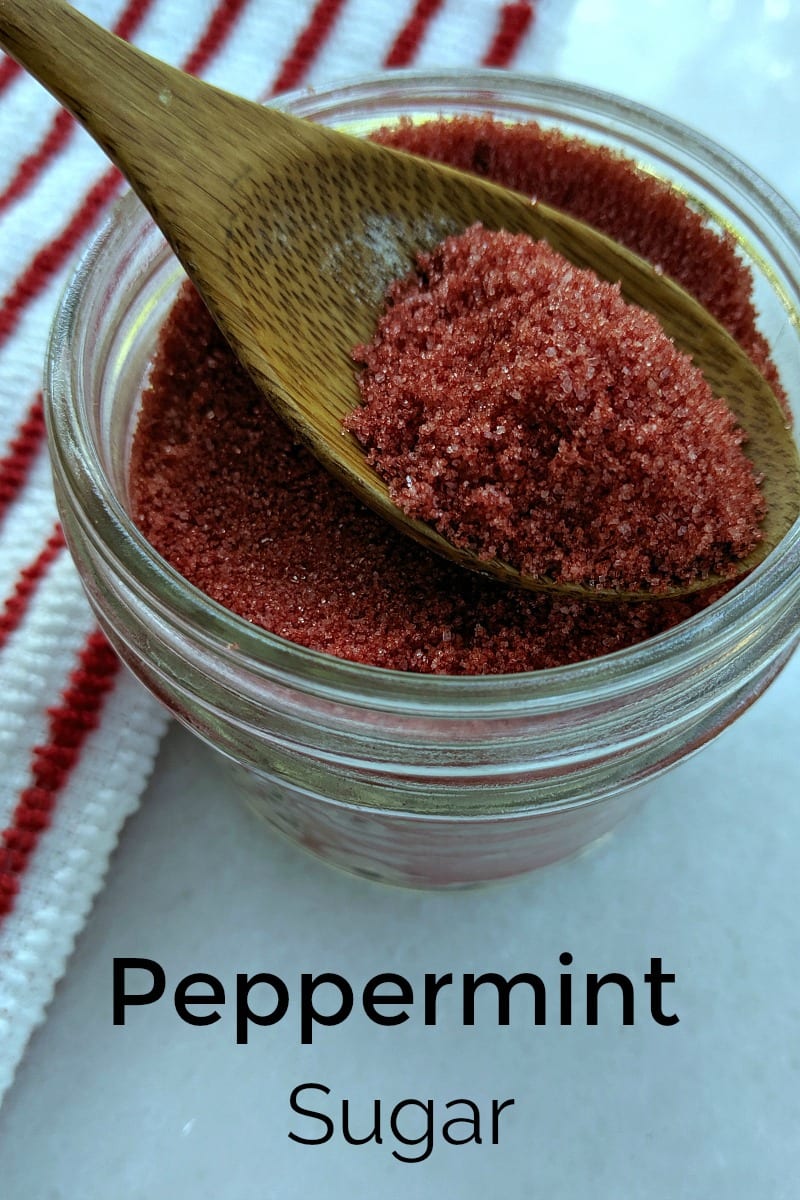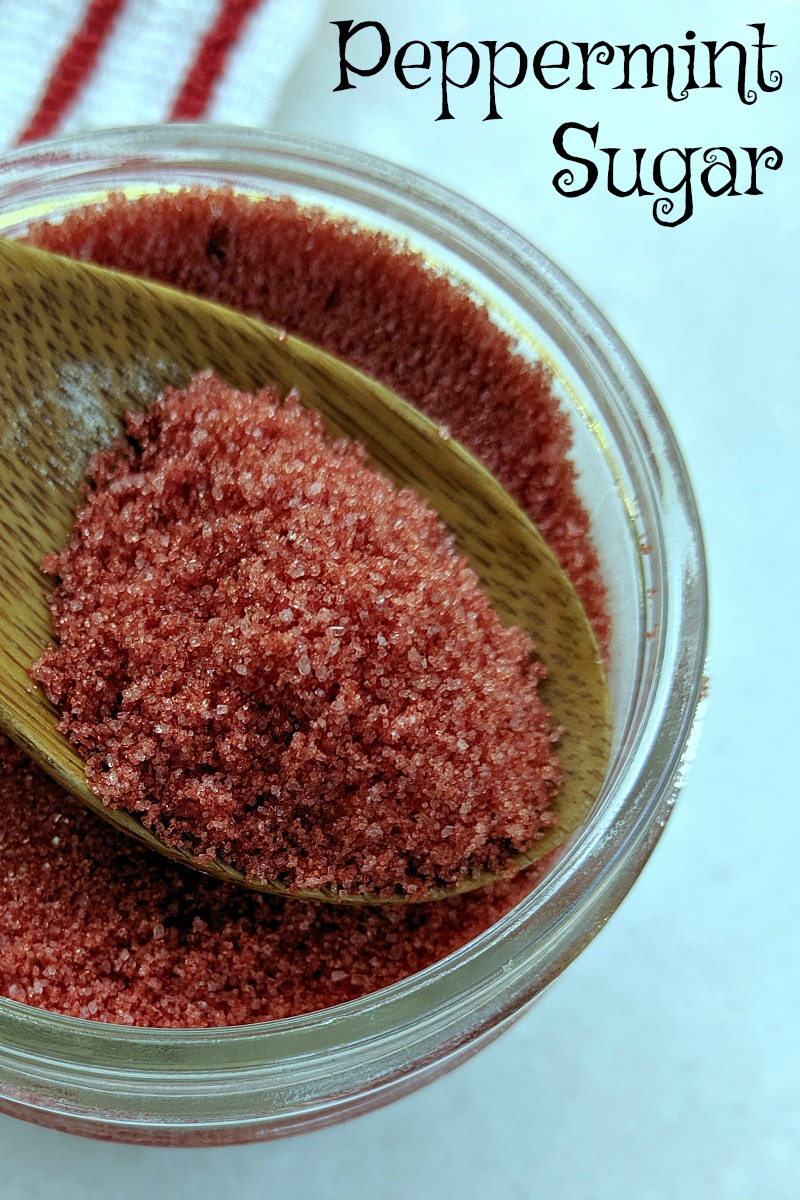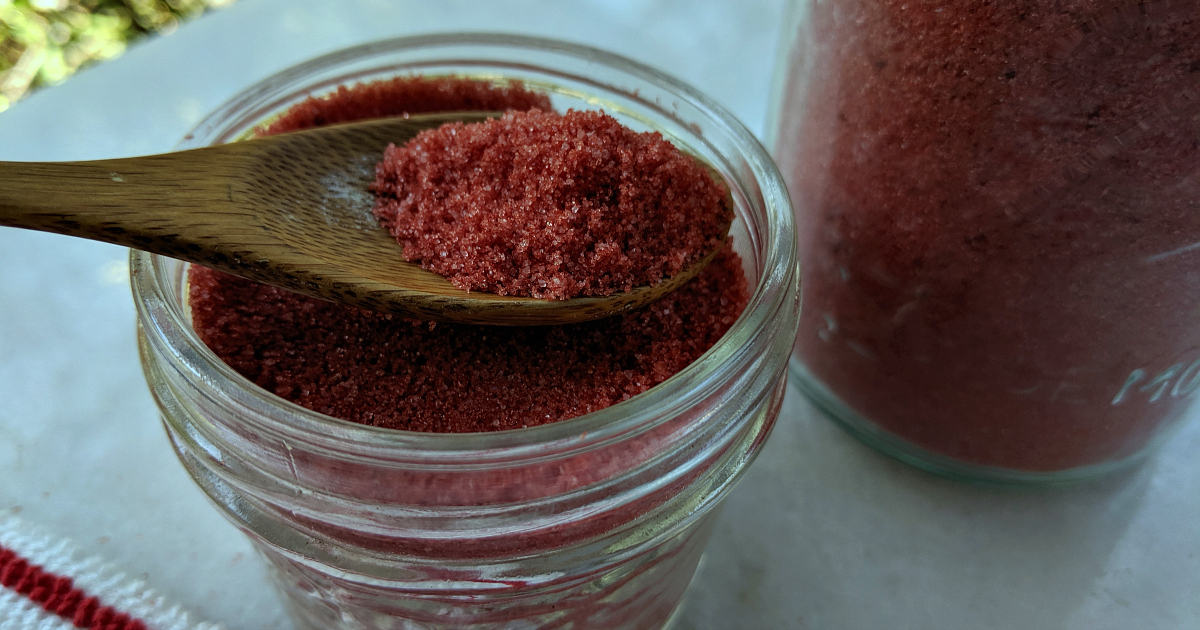 When you want to create a homemade food gift, follow my easy peppermint sugar recipe.
Then put it into a mason jar and attach one of my free printable labels to the lid.
It is a simple gift, but it is pretty and delicious.
Give flavored sugar as a gift for Christmas, Valentine's Day or any other time you'd like.
Peppermint sugar is good to stir into coffee or tea.
Just add it like you would regular sugar, but you'll get to taste the mint along with the sweetness.
You can also use it as a topping for cookies, like my mom's Christmas sugar cookies.
The sugar looks great, when you sprinkle it on top of whipped cream.
Try it on whipped cream topped desserts and beverages like hot cocoa, a coffee drink or even a dessert cocktail.
You can really get creative with this flavored sugar, when you want both minty flavor and sweetness.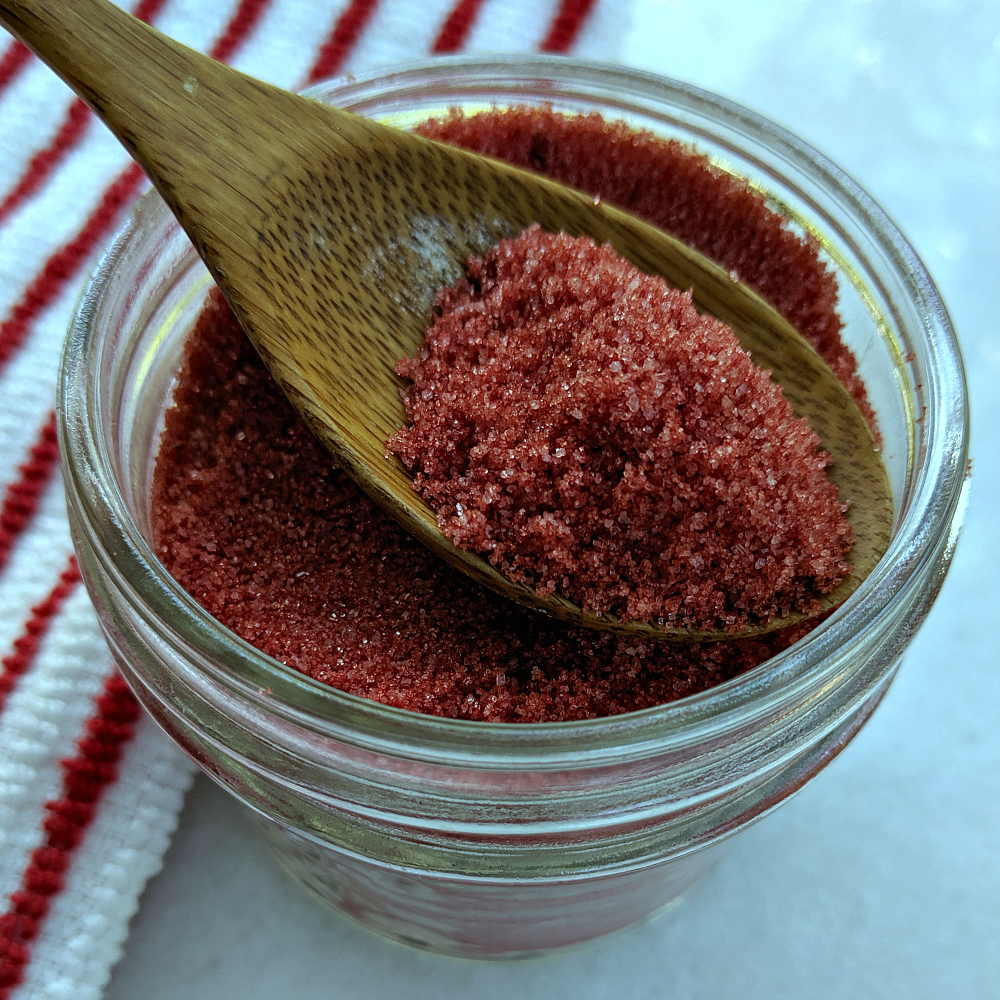 The recipe makes 2 cups of flavored sugar, so it fills a pint sized mason jar.
I recommend using a wide mouth jar, so it is easier to spoon out the sugar.
However, you can also fill four of the cute little 4 oz. jelly jars with one batch of the recipe.
Of course, you can multiply the recipe to make a whole bunch of them.
The peppermint sugar makes a lovely gift by itself or you can add it to a gift basket.
It would be nice as part of a basket for a coffee or tea lover or a baker.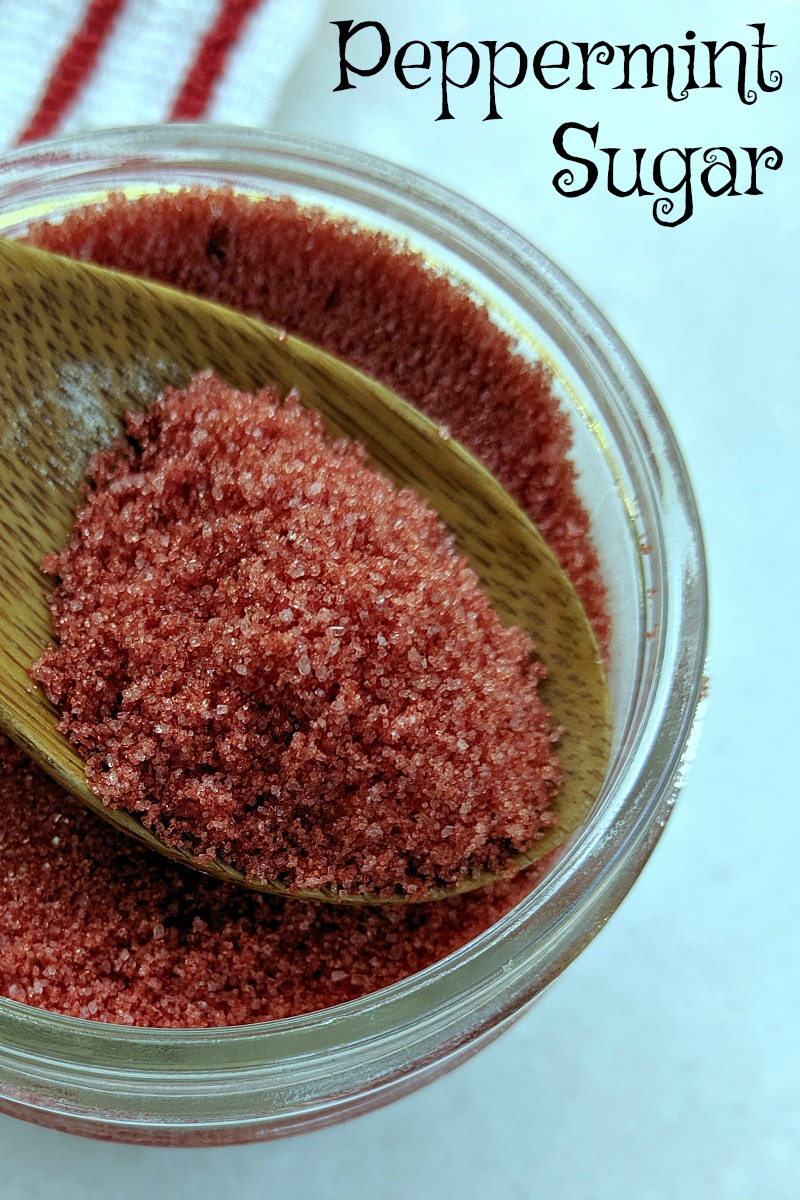 The recipe calls for the amount of peppermint and coloring that I like best.
You can definitely taste the peppermint, but it isn't overpowering.
If you like it extra strong, feel free to add more.
Add more of the gel food coloring, if you'd like a darker red. And use less, if you prefer pink.
Have fun and enjoy!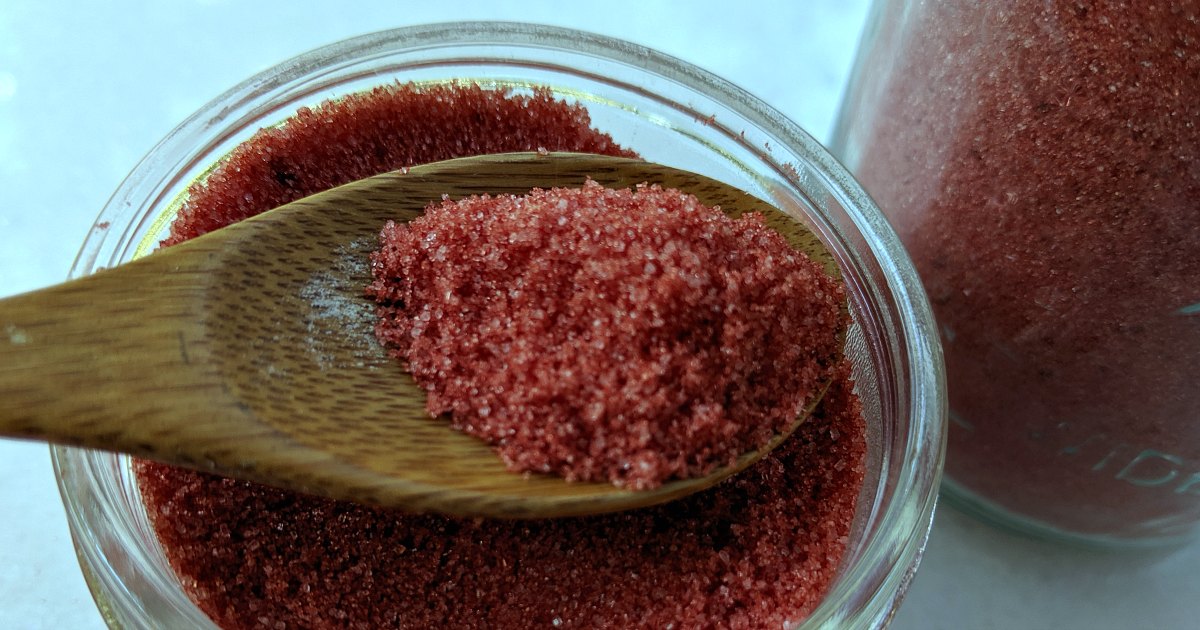 Peppermint Sugar Recipe
Ingredients:
2 cups White Granulated Sugar
1/4 t Peppermint Extract
20 drops Red Gel Food Coloring
Supplies
Measuring Cup
1/4 t Measuring Spoon
Glass Mixing Bowl
Metal Mixing Spoon
Rimmed baking pan
Pint Mason Jar (or a combination of smaller jars)
Funnel
Label (Download a free single label HERE or a sheet of 12 HERE)
Instructions:
1) Measure sugar into glass mixing bowl.
2) Add peppermint extract and food coloring in a puddle in the middle of the sugar.
3) Stir until completely mixed, so that all lumps and clumps are gone.
4) Pour pink sugar evenly onto a baking pan.
5) Let it dry on the pan for about an hour.
6) When completely dry, pour into mason jar or other airtight container with a funnel.
7) Top with a label (download a single label or a sheet of 12 labels).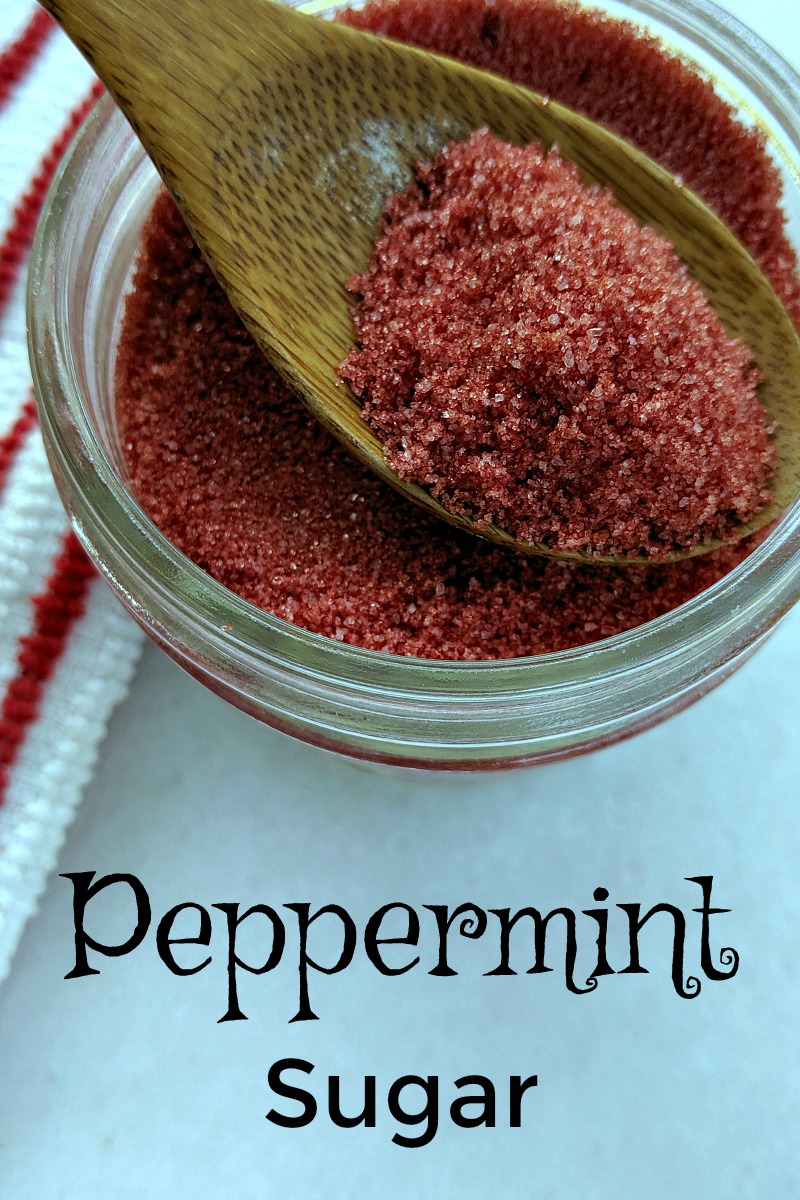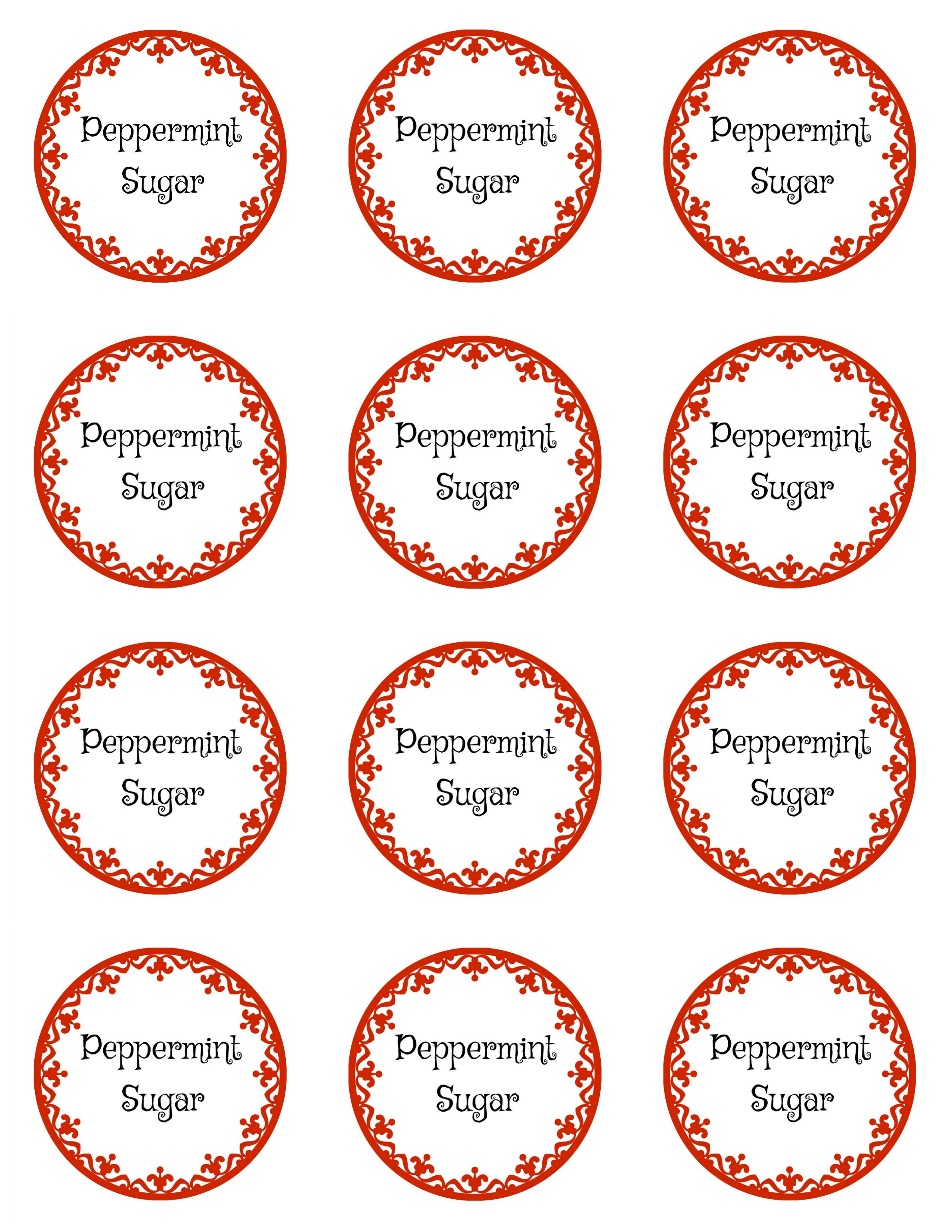 More from Mama Likes To Cook
Check out the rest of my vegetarian recipes, so you can get more great ideas for baking, cooking, blending and juicing.
Mason Jar Gift Recipes
Free Printable Labels for Mason Jar Gifts
Decorate the top of your jar with any of these free printable labels:
Jam Recipes
Marmalade Recipes
Shop Now
For a beautiful assortment of kitchen necessities and food gifts for the whole family, check out the current deals at these online stores.
Are you ready to have some delicious fun in the kitchen?