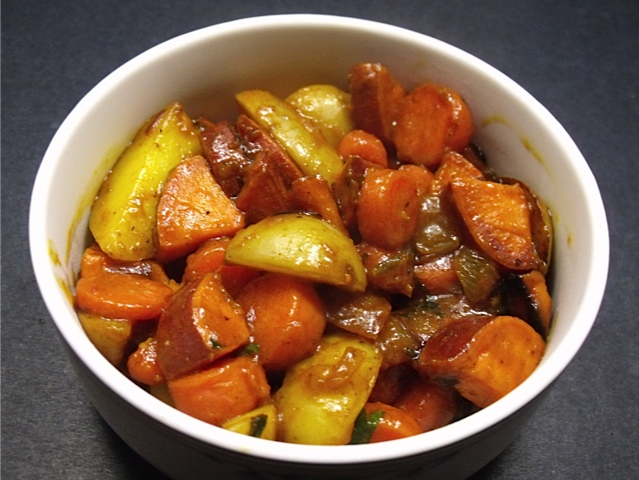 Rogan Josh is a flavorful Indian dish that is typically made with lamb. I'm not a meat eater and often don't follow directions on packages, so I had fun creating my own dish with the new Saffron Road Rogan Josh Simmer Sauce. It was absolutely delicious!
Ingredients:
1 Sweet Potato
3 Small Carrots
1 pound Melissa's Dutch Yellow Baby Potatoes
1/2 Brown Onion
Cilantro
Palm Oil
1 Package Saffron Road Rogan Josh Simmer Sauce
Instructions:
Slice veggies and cook with a little bit of palm oil in a heavy pan (I like using cast iron).
Cook on high heat until veggies are browned. Then reduce to low heat and cook until tender.
Add simmer sauce.
Cover and simmer on low heat for approx. 10 minutes, stirring occasionally.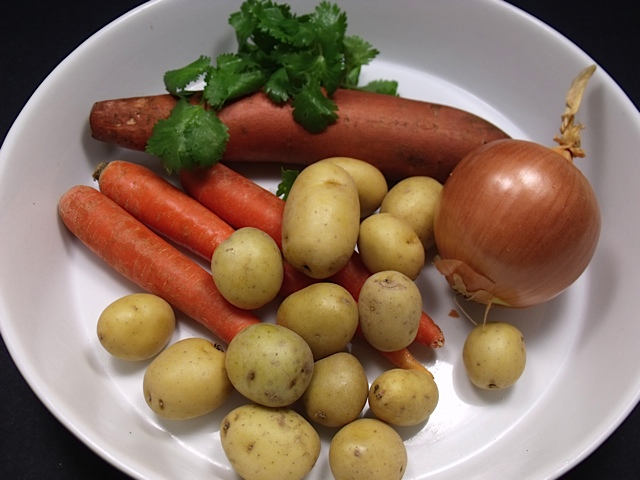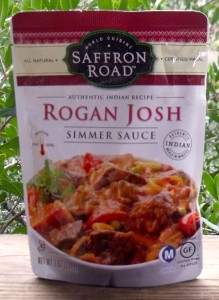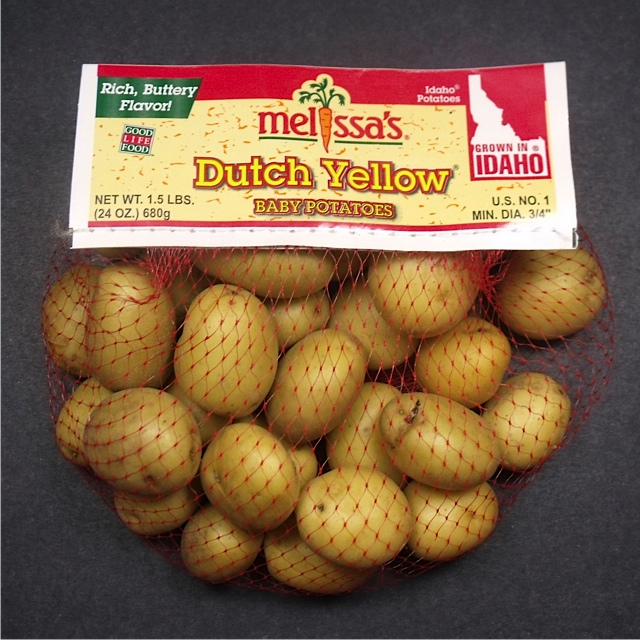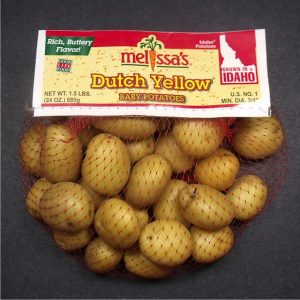 Post and Recipe authored by: Valerie Mitchell