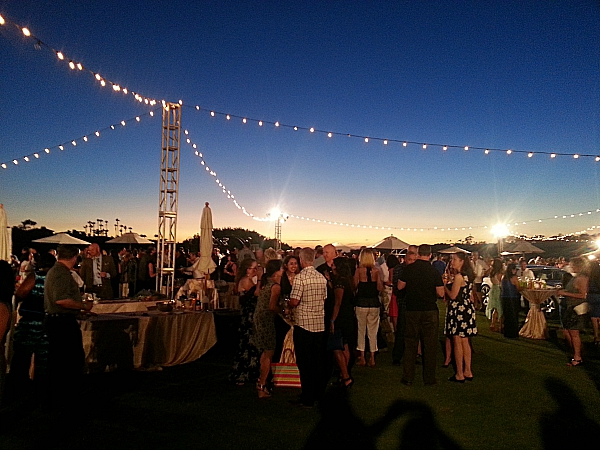 I don't need much of an excuse to visit the St. Regis Monarch Beach. The hotel is absolutely stunning as is the view. I would be perfectly content to just sit for hours looking at the ocean and the sky.
This last weekend I had an extra good reason to head to the St. Regis – the Food, Wine & Jazz weekend hosted by Barcelona Enterprises. The event featured more than 50 chefs, 30 wineries and wonderful entertainment. A variety of intimate events were offered throughout the weekend. I thoroughly enjoyed the Grand Tasting main event on Saturday night.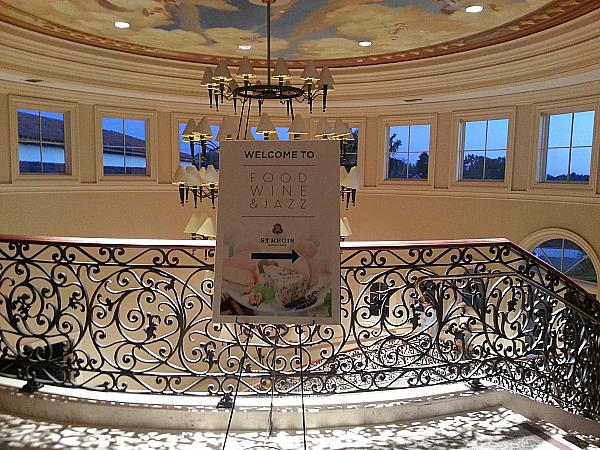 It was a perfect Southern California evening to enjoy the ocean air. Tables were set up on the lawn for unlimited small bites and beverages. The food was wonderful and it was great to have the chefs right there to answer questions and explain their dishes.
My son loved the excellent seafood selection – ahi, lobster, shrimp and more. My favorites may have been the pasta served by Matt Dhillon of Fattoria Del Vicario. We were both full long before we made it around to all of the tables.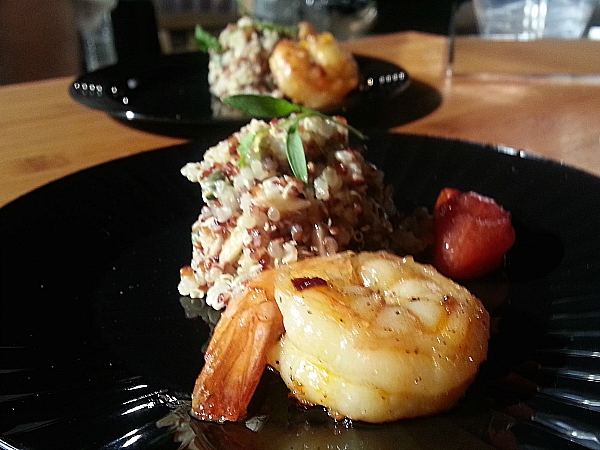 There was a fantastic assortment of wine, some familiar and others that were new to me. I was happy to see that other beverages were included – Kappa, Grand Mariner, Ciroc and Johnny Walker. One of the most popular spots was the truck serving Stella Artois on tap.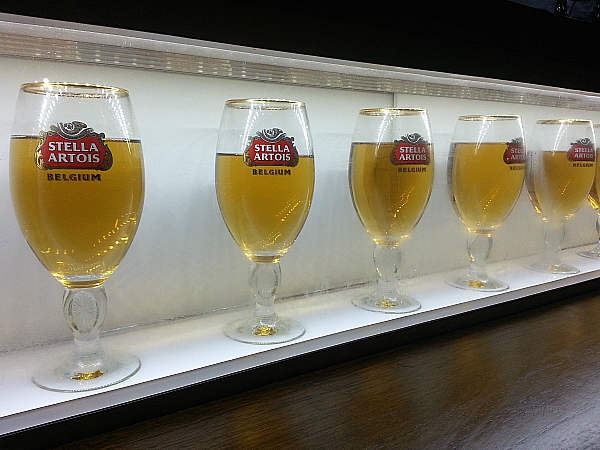 The tasting was a wonderful experience overall. The food was delicious. The drinks were great. The music was good. The people working the event were friendly and helpful and the atmosphere was just perfect. I'm hoping they'll be back again next year!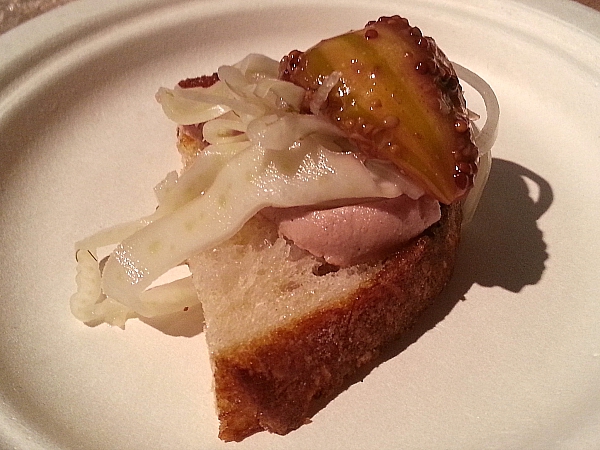 Check out the California Wine Club to try out small batch wines at home, when you are not out touring vineyards and wine tasting rooms! This is a great way to discover new favorites and save money.
Another great option is to order adult beverages from Saucey to be delivered to you, when you are traveling. They have a fantastic selection.
St. Regis Food Wine and Jazz Festival
The St Regis Monarch Beach
One Monarch Beach Resort
Dana Point, California 92629