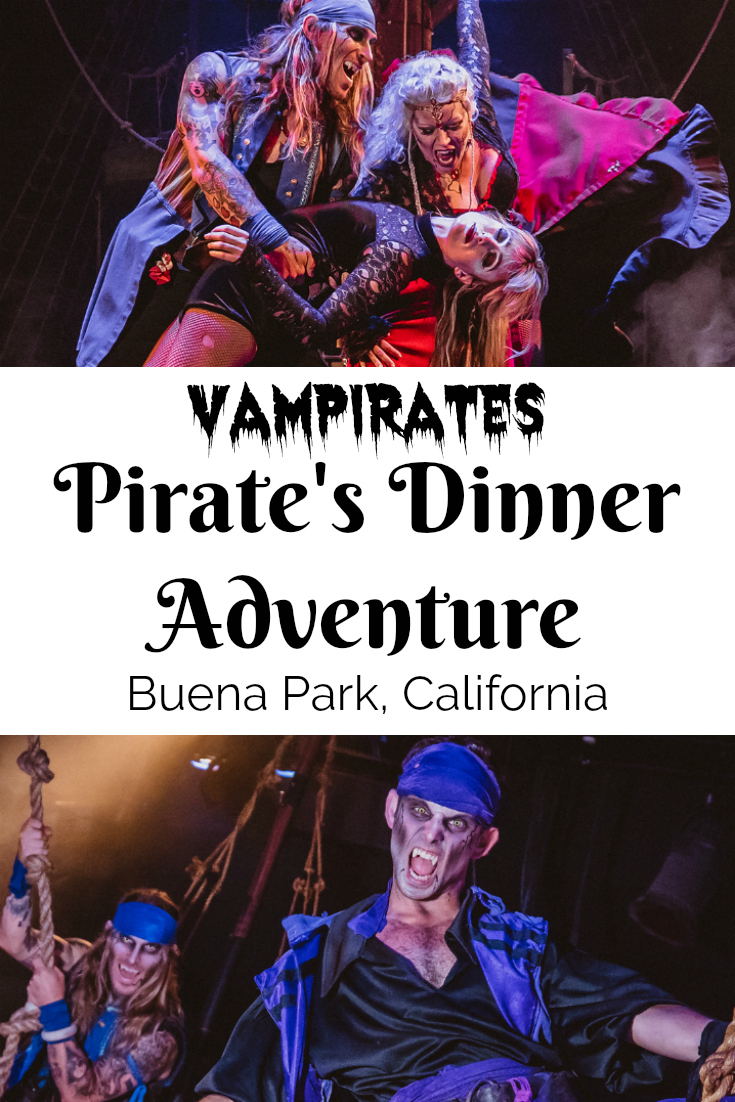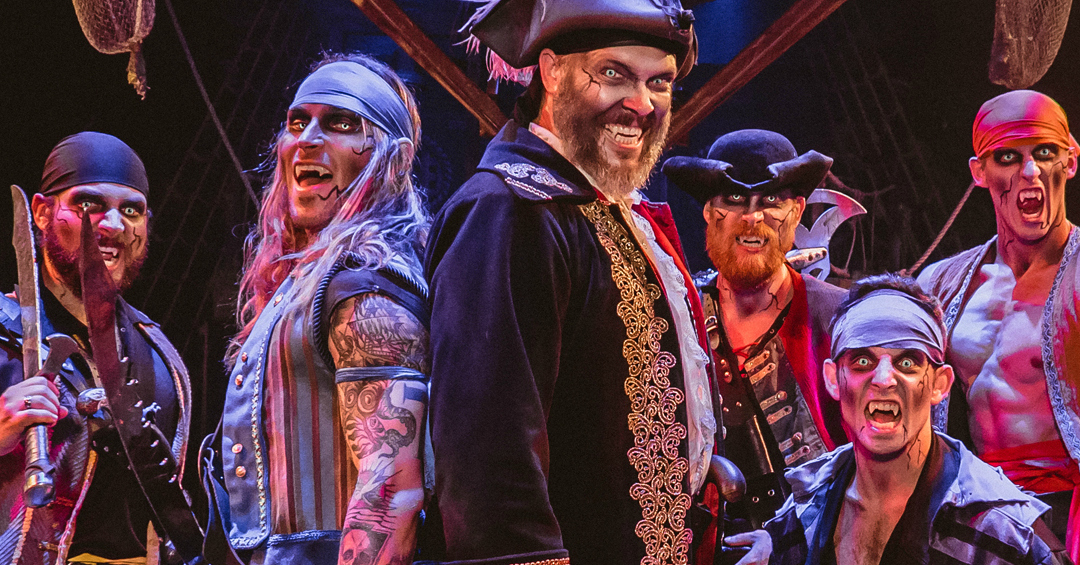 Vampirates
It's October, and that means it's time for Vampirates at Pirate's Dinner Adventure in Buena Park! My family always looks forward to this, and we had a fantastic time again this year.
The swashbuckling interactive dinner theater is fun for kids and adults, so you can go with your family or make it a date night. There are shows year round, but this month they add Halloween thrills. The pirates are vampires and the story has a spooky theme.
My show started at 7pm, but we arrived about an hour early as recommended. We relaxed in the pirate themed bar area, ate complimentary appetizers and had a great view of a pre-show performance.
Our group was assigned to the purple pirate, so we followed him to our assigned seats. The stage is in the middle with tiered seating all around, so every seat has a good view.
The show was fantastic fun. It is interactive, so the more you participate, cheer and boo, the more fun it is. Our purple pirate did a great job getting everyone involved in the adventure.
Food and drink service started soon after we were seated and continued throughout the show. First, we had our choice of soup or salad. Then, entrees were served. I had the vegetarian ravioli and vegetables and my family had chicken, shrimp kebabs and sides. Finally, we finished the meal off with cake and coffee.
Photo Gallery