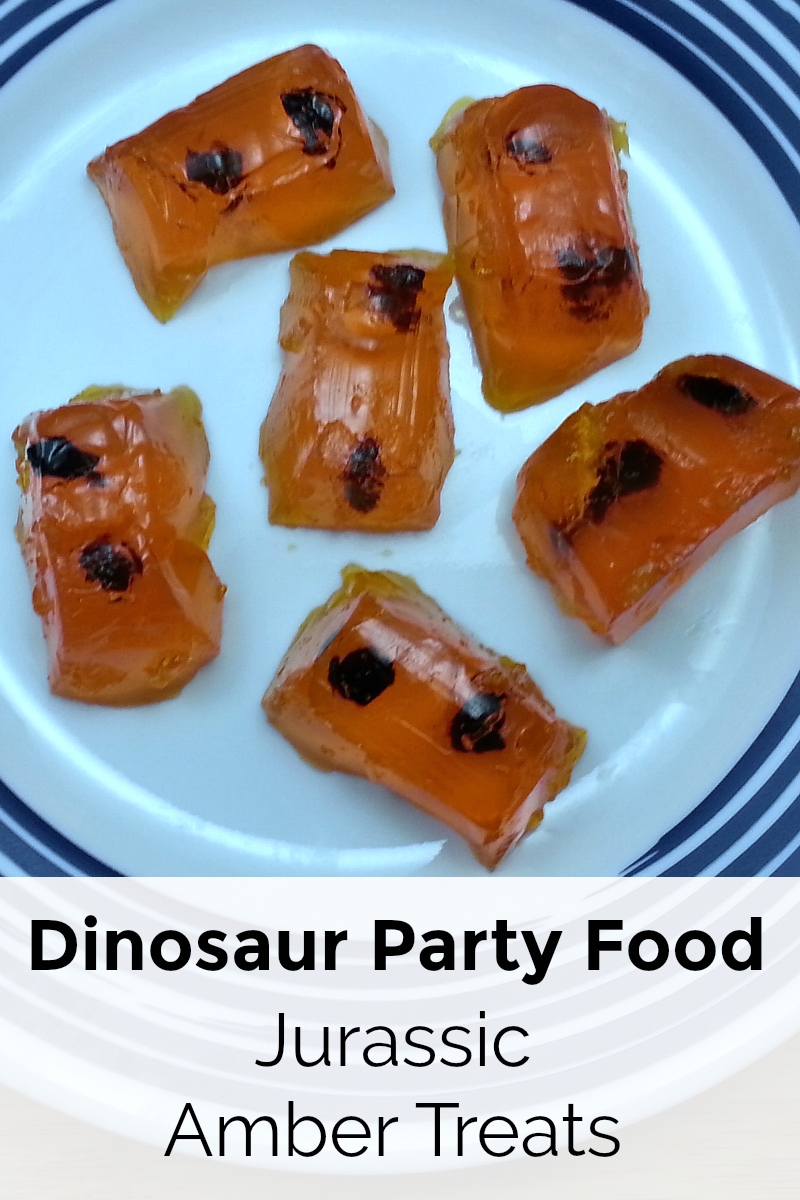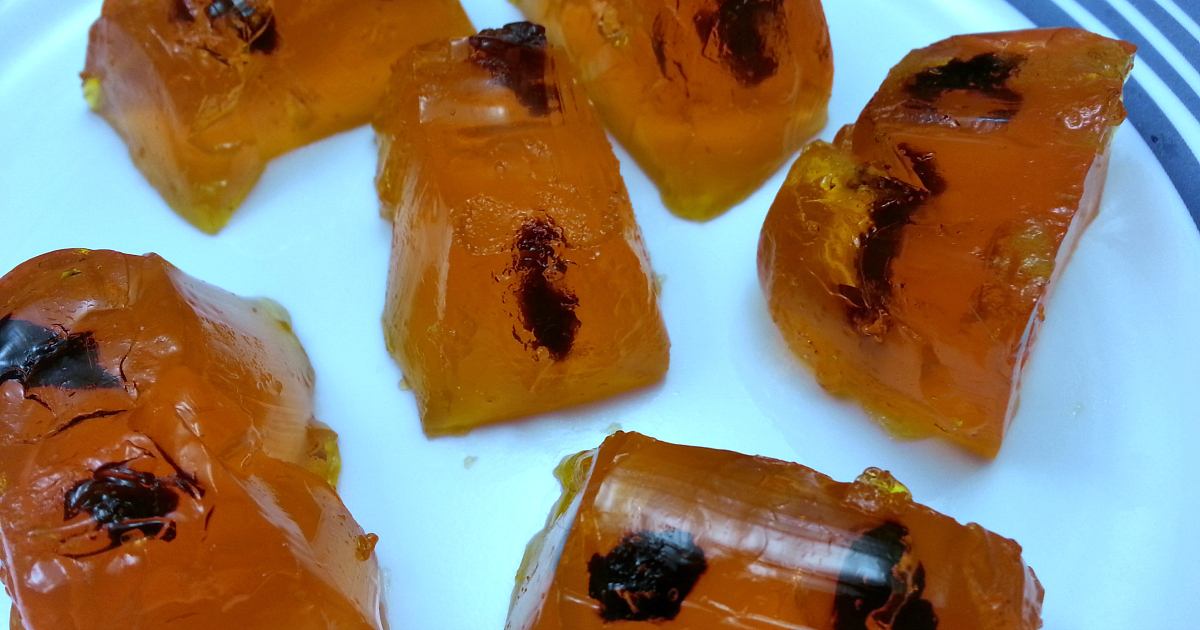 Dinosaur Party Food
Kids love dinosaurs, so birthday parties with dinosaur party food are always fun!
With the new Jurassic World movie coming out in June, I'm sure there will be lots of requests for dinosaur themed birthday parties.
These treats are great for parties or anytime your kids need some dinosaur inspired fun.
How did the scientists in the first Jurassic Park movie create dinosaurs?
Kids know that they extracted the dinosaur DNA from prehistoric insects that had been become trapped in amber.
The Jurassic Amber Treats are easy to make, tasty and fun to eat.
Instead of real insects trapped in amber, there are bits of dried fruit suspended in gelatin jigglers.
If you've got kids who like to help in the kitchen, this is a fun activity to do together.
Otherwise, you can just surprise them with the super fun dinosaur snack.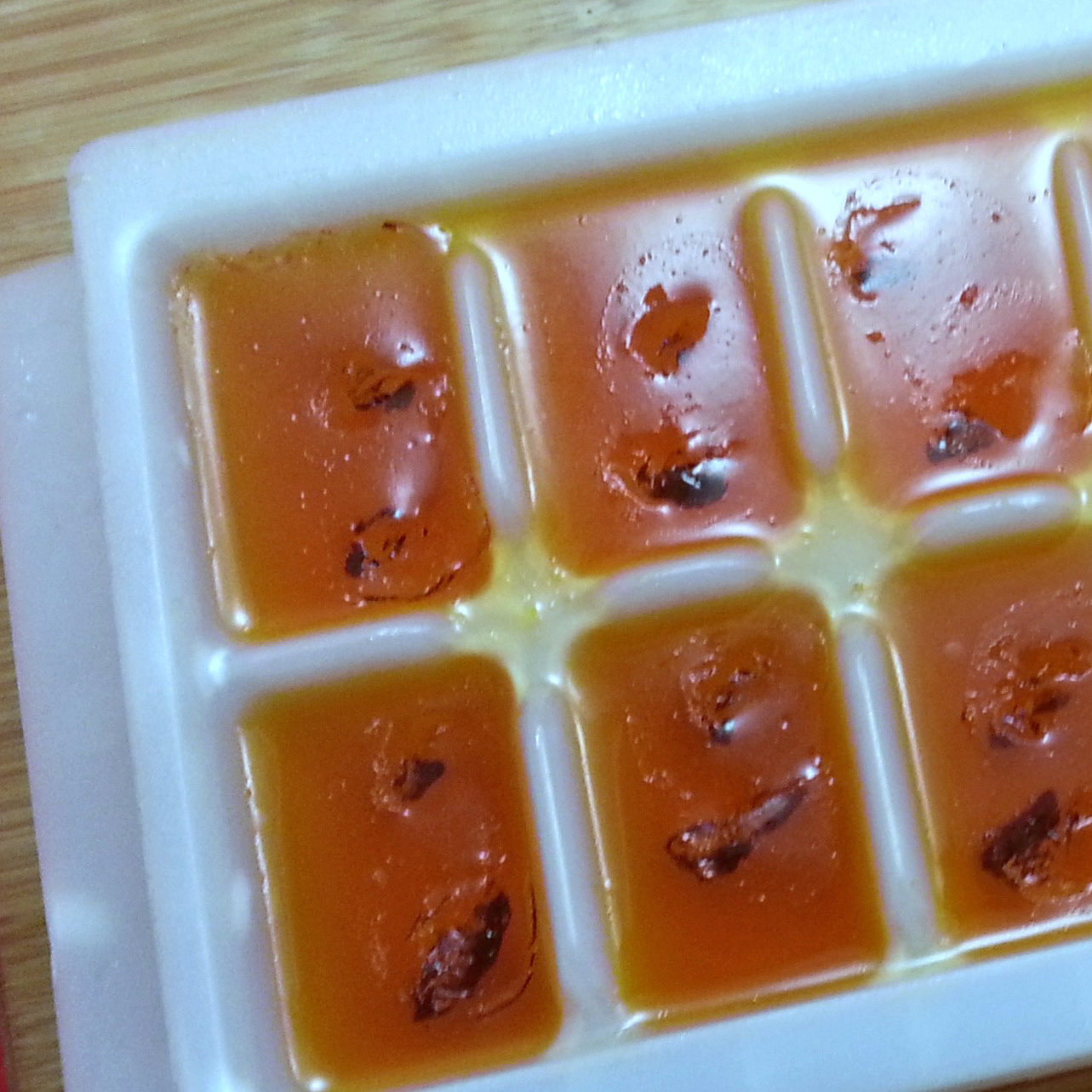 Jurassic Amber Treats with Dinosaur DNA
Ingredients:
1 Large Box Lemon Flavored Gelatin (6 ounces)
1 Small Box Orange Flavored Gelatin (3 ounces)
1 3/4 cups Hot Water
1 T Dried Fruit (tart cherries, raisins, blueberries…), chopped
Instructions:
Put gelatin mix in a bowl.
Bring water to a boil and then add to the gelatin. Stir until gelatin is dissolved.
Pour hot jello into an ice cube tray. Refrigerate for about an hour until partially set.
Push a couple of bits of dried fruit into each cube. Refrigerate until firm (about another hour).
Briefly run warm tap water over the bottom of the ice cube tray to loosen the treats. Use a knife to help remove them from the tray, if necessary.
Serve and enjoy!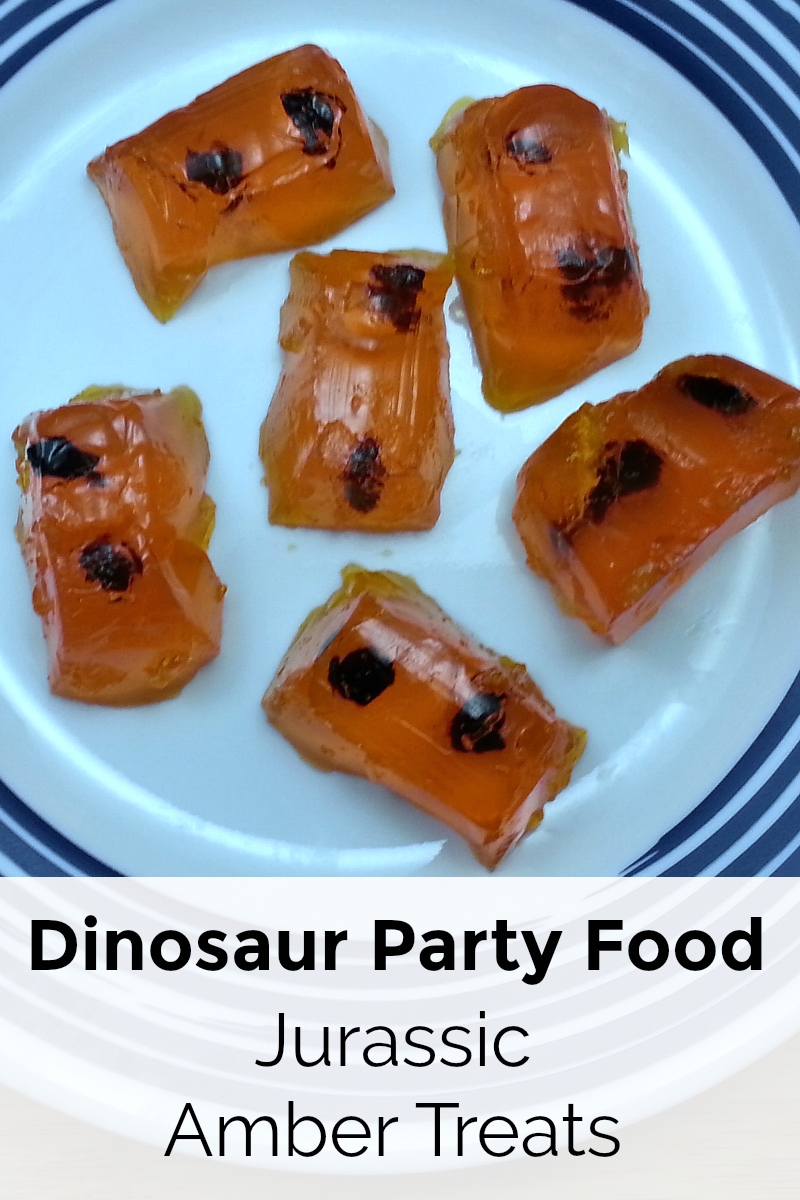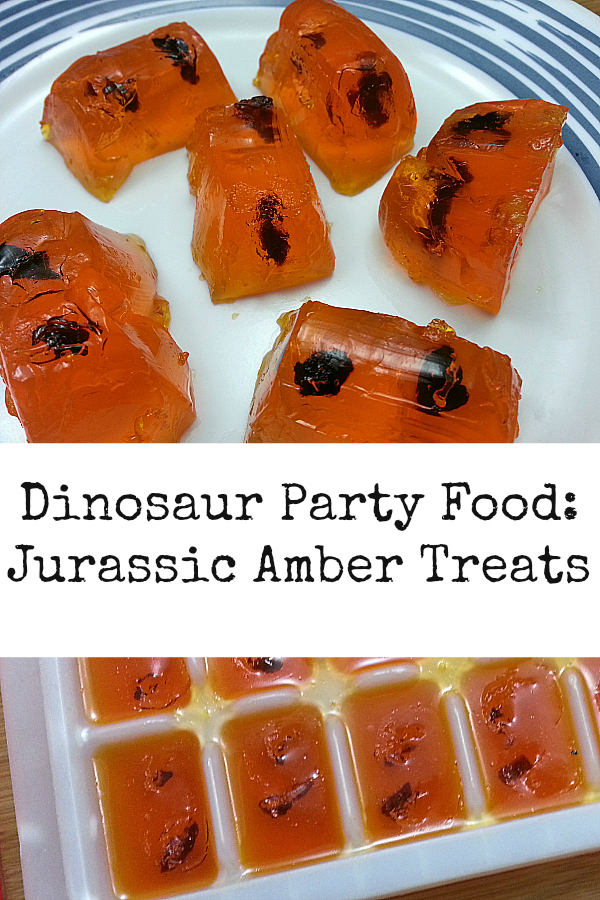 More from Mama Likes To Cook
Check out the rest of my vegetarian recipes, so you can get more great ideas for baking, cooking, blending and juicing.
Deals for Halloween
Halloween Drink Recipes
Halloween Food Recipes
Hotel Transylvania Recipes
Shopping Tips
For a beautiful assortment of kitchen necessities and food gifts for the whole family, check out the deals at these online stores.
Are you ready to have some delicious fun in the kitchen?