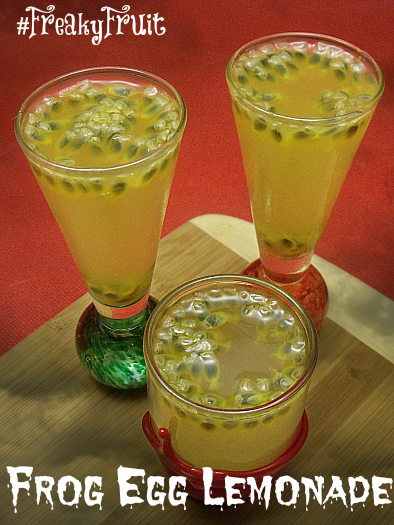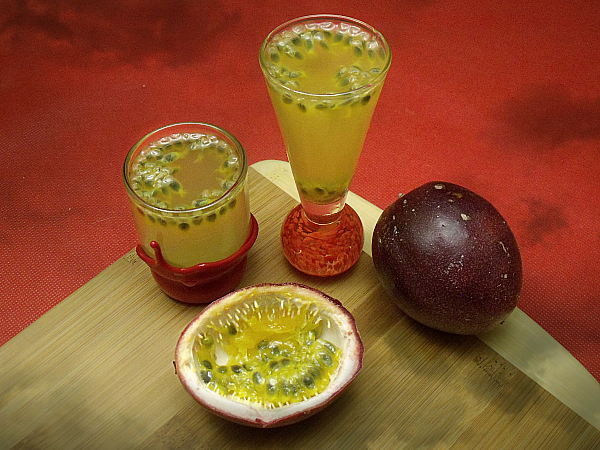 Halloween will soon be here and now is the perfect time to enjoy some nice, refreshing Frog Egg Lemonade.
It's a wonderfully creepy beverage that looks like a witch's Halloween brew, but tastes great.
There are no actual frog eggs in it, of course.
It's a simple combination of lemonade and passion fruit.
You can make homemade lemonade, if you'd like.
However, it also works well with store bought lemonade.
The flavors of passion fruit and lemon go well together.
These passion fruit are from Melissa's Produce. They have other exotic fruit that may inspire you to put together some freaky ideas of your own.
If you don't have access to fresh passion fruit, packaged passion fruit pulp can be ordered online.
My family knew exactly what it was, but others who aren't familiar with this exotic fruit may not be able to figure it out.
According to my son's friend "It looks disgusting. I have no idea what it is, but it tastes delicious."
That is exactly the type of beverage I was aiming for, so it will be the perfect addition to your Halloween party.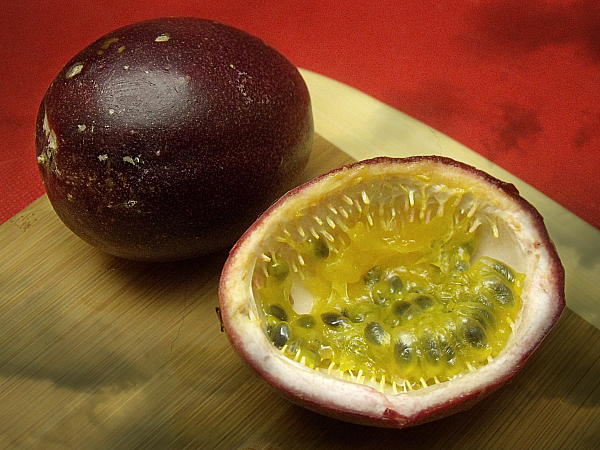 Frog Egg Lemonade
Ingredients:
Lemonade
Passion Fruit
Instructions:
Pour lemonade into a glass, cauldron or punch bowl.
Scoop in fresh passion fruit – no need to stir or mix.
Serve immediately or let it sit for a bit.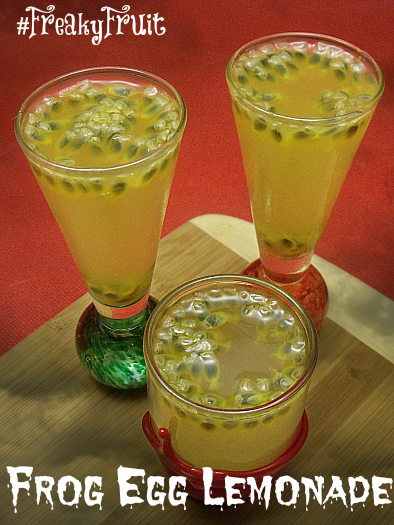 Check out my other Halloween recipes, so you can get more spooky holiday inspiration.
Then take a look at my other vegetarian recipes, so you can have more fun in the kitchen.
Happy Halloween!