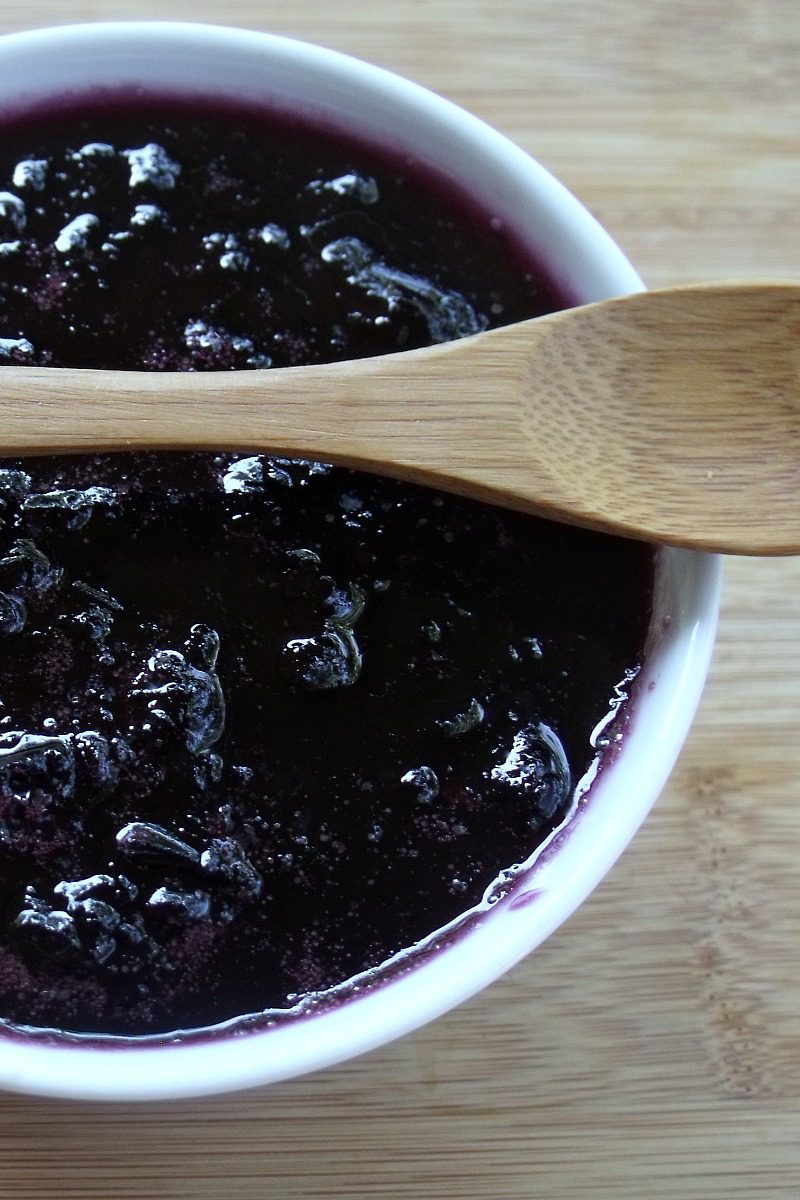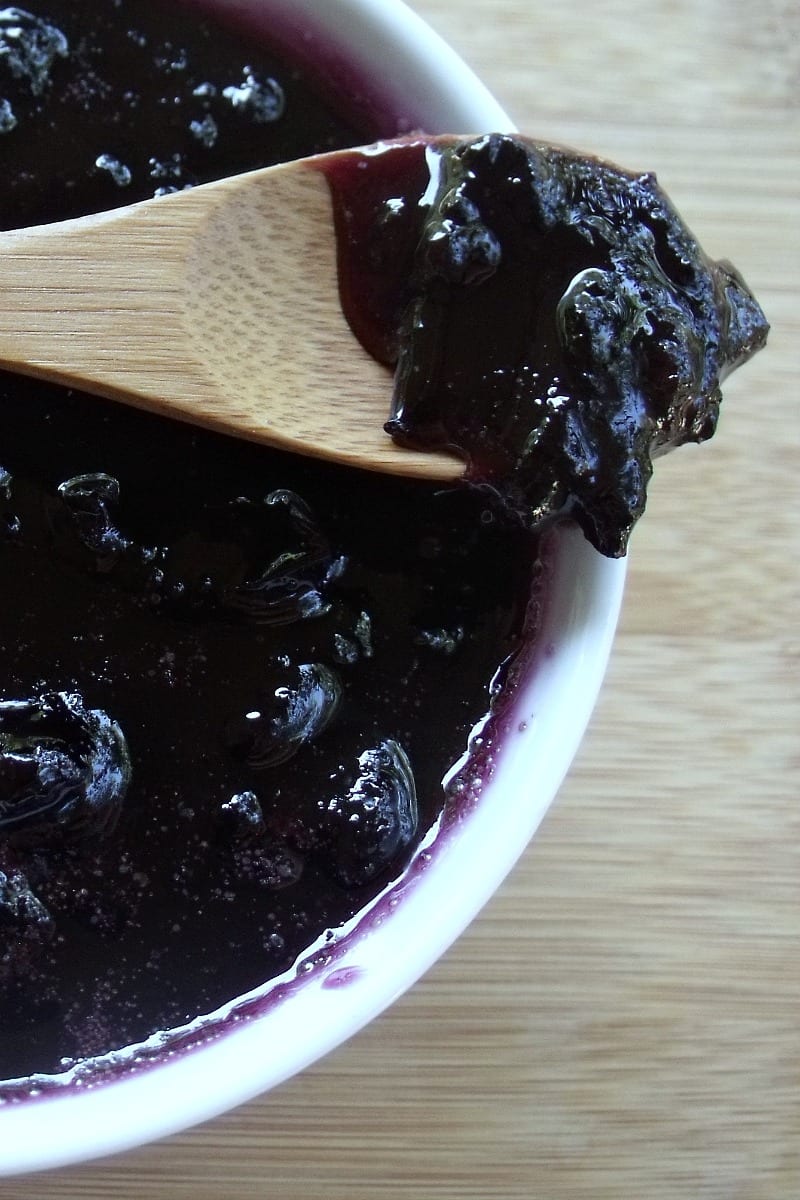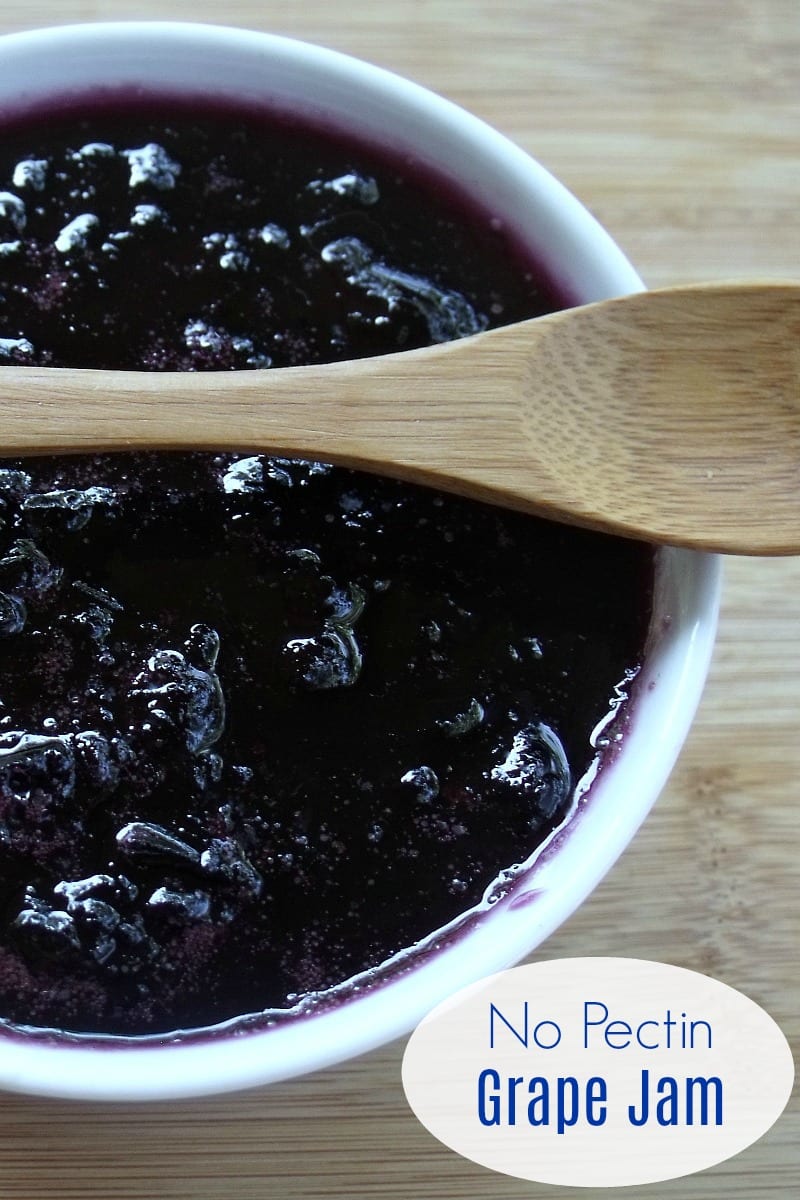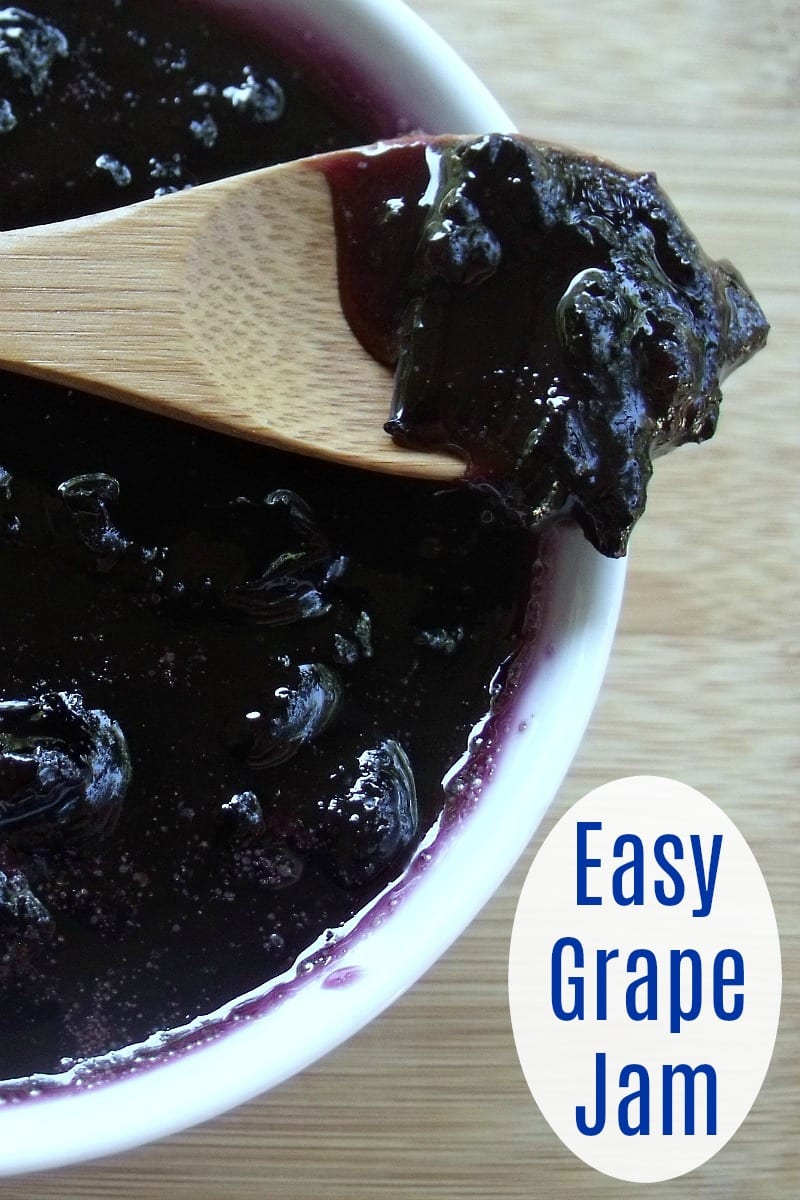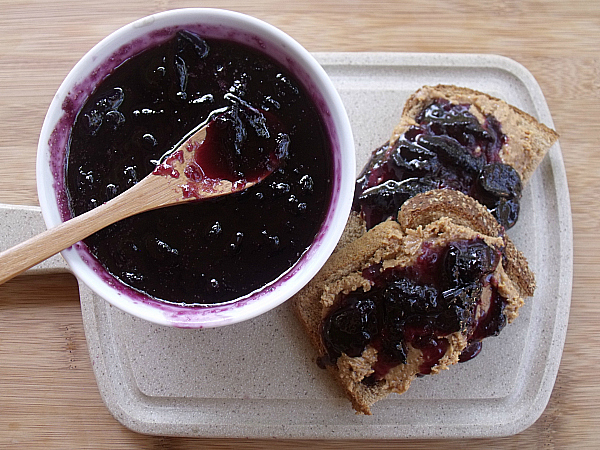 Making jam does not have to be difficult.
I love this easy grape jam recipe, and have made it many, many times.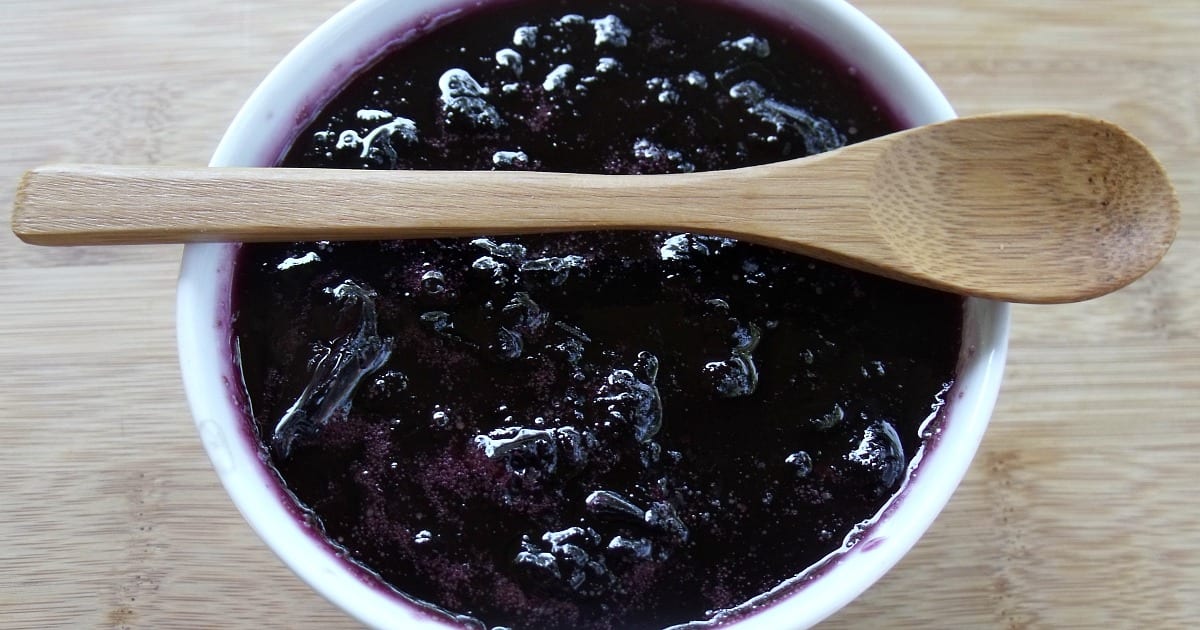 You don't need to make a dozen jars or buy special equipment and pectin.
Fruit, sugar and basic kitchen supplies are all that's needed.
I used black muscato grapes this time, but another variety can be substituted.
This kind of grape gives the rich color and flavor that we typically expect from a grape jam.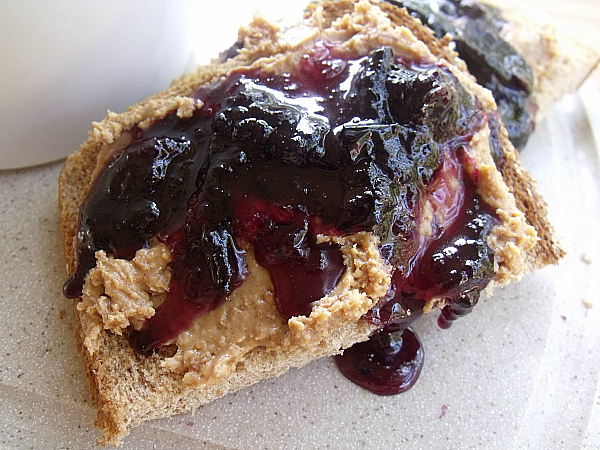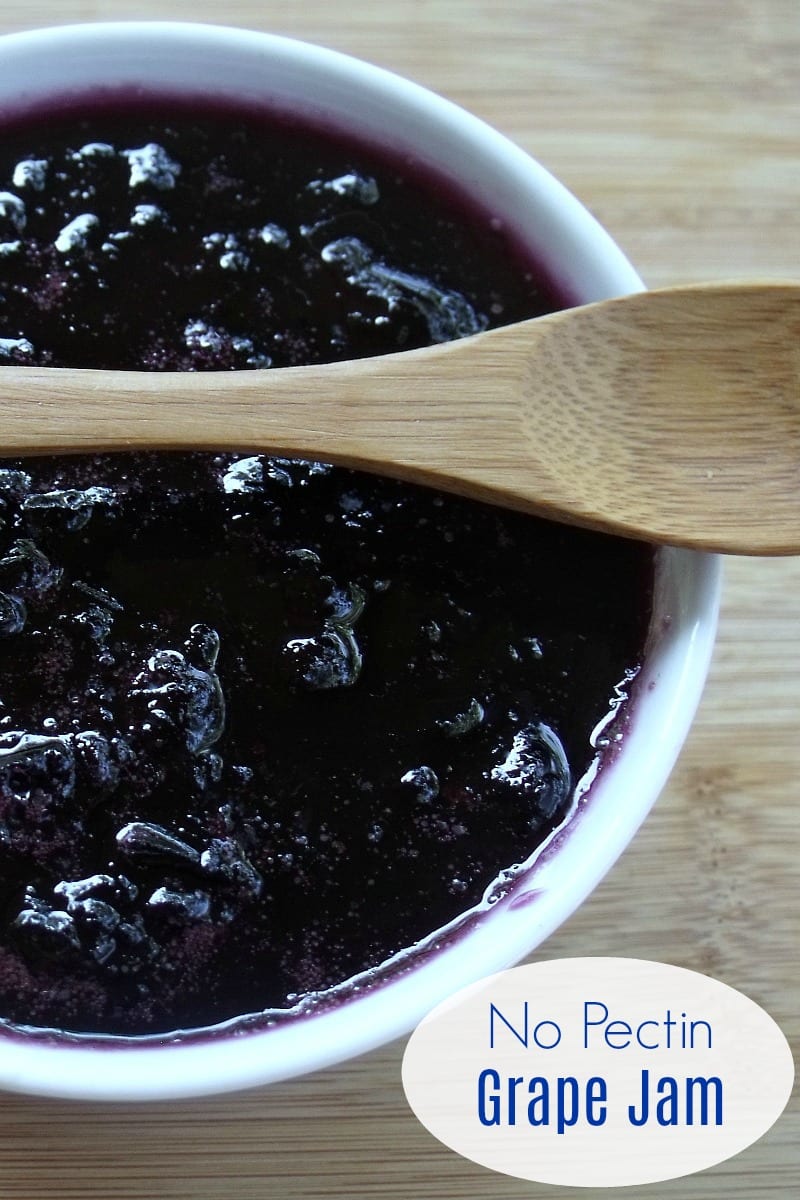 Easy Grape Jam Recipe
Ingredients:
2 cups grapes, halved
1 1/2 cups sugar
Instructions:
Combine grapes and sugar in pan and turn the stove's heat setting to high.
Stir frequently to release the juices and to keep it from sticking.
When sugar has dissolved in the grape juice, remove from heat. Blend the mixture for a couple of minutes with an immersion blender.
I like leaving some small chunks in mine. If you like it smoother, blend longer.
Return pan to stove and bring to a boil. Stir occasionally to keep it from sticking. Jam will be ready in about 5 minutes.
When you pour the jam off of the spoon, it will form drops instead of being a steady stream. That's the sign that it's ready. It will still look like a liquid, but will thicken as it cools.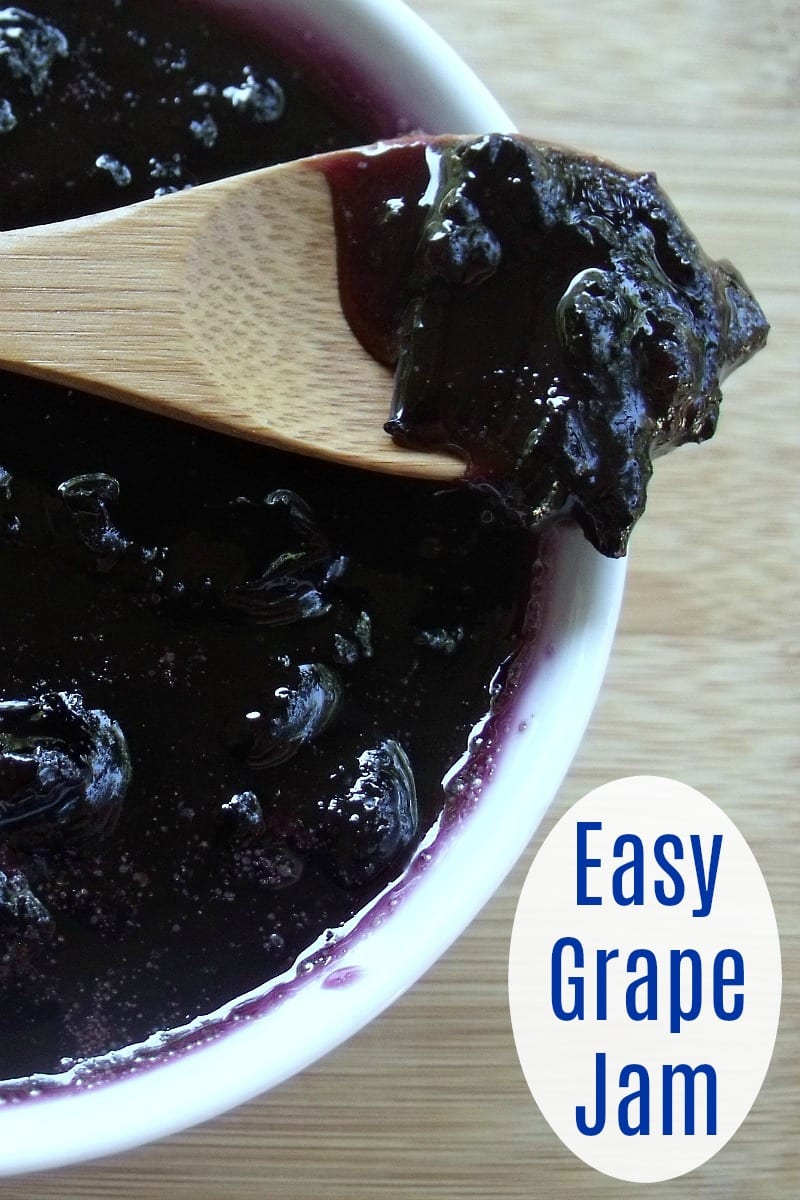 Check out my other vegetarian recipes, so you can get more foodie inspiration.
Check out my other
recipe round ups
, so you can have even more delicious fun in the kitchen!