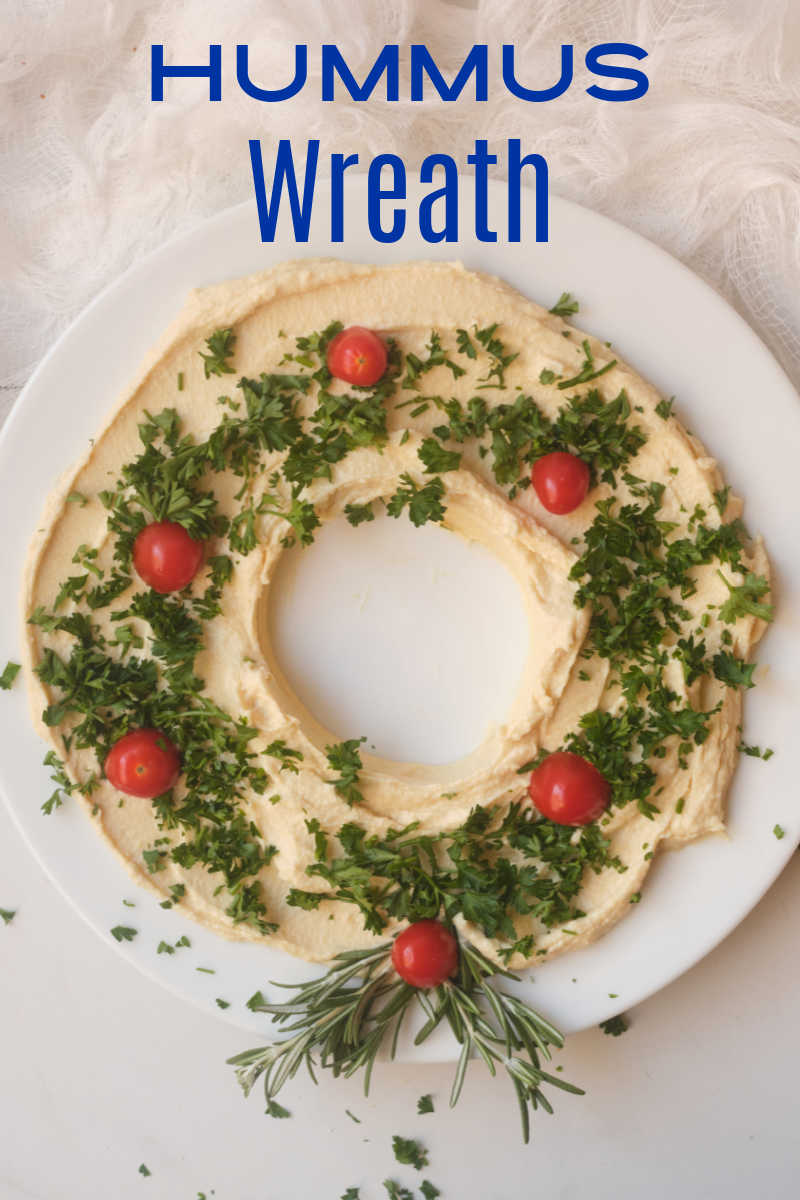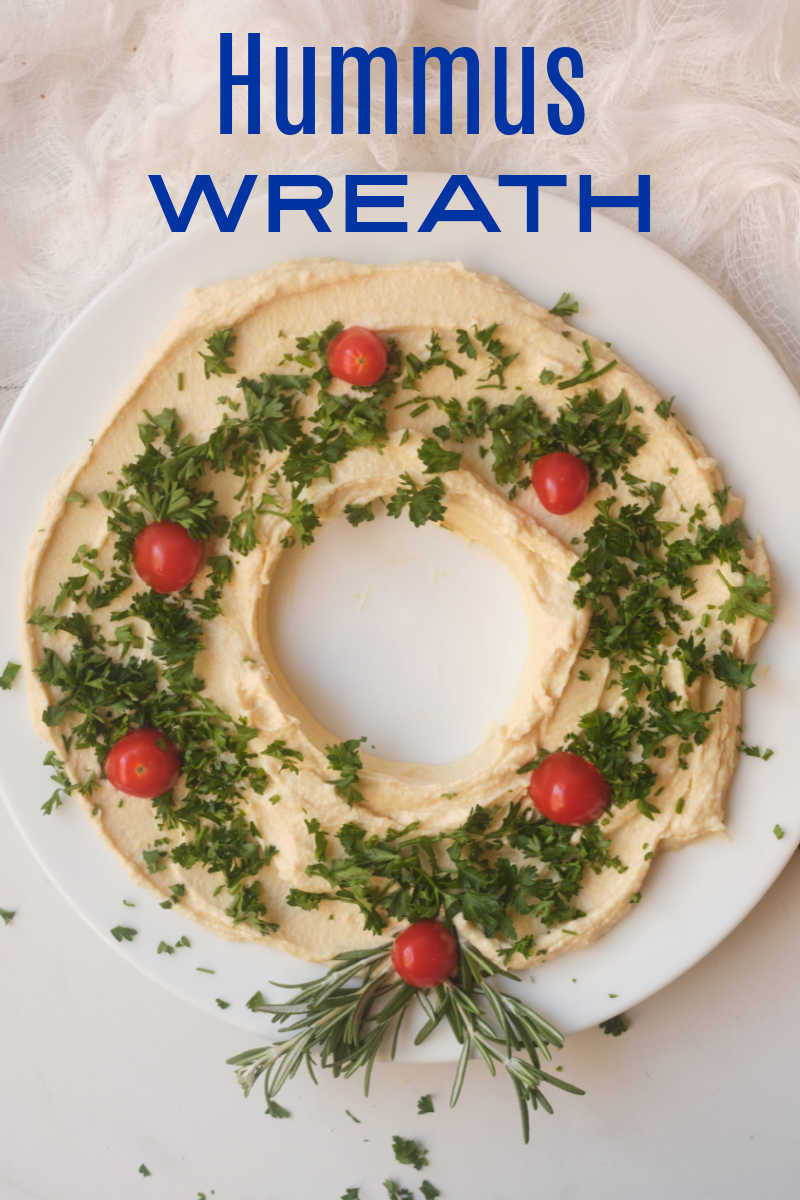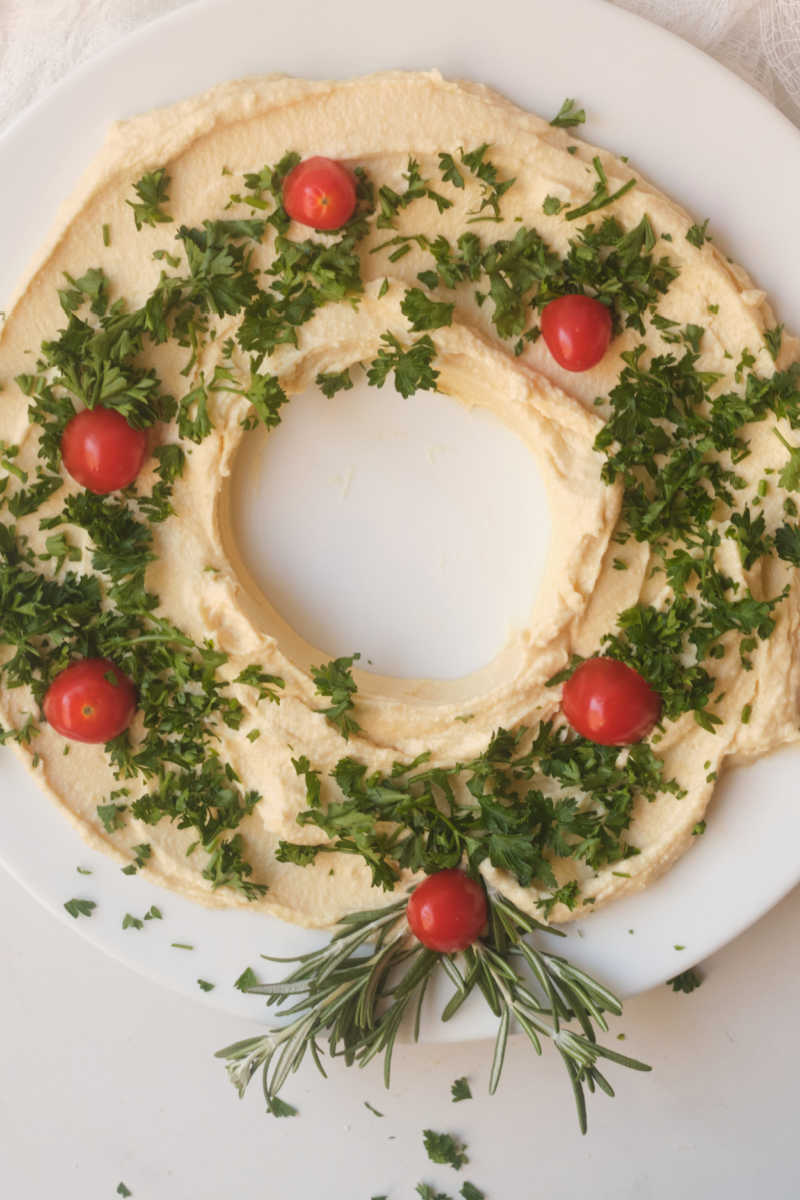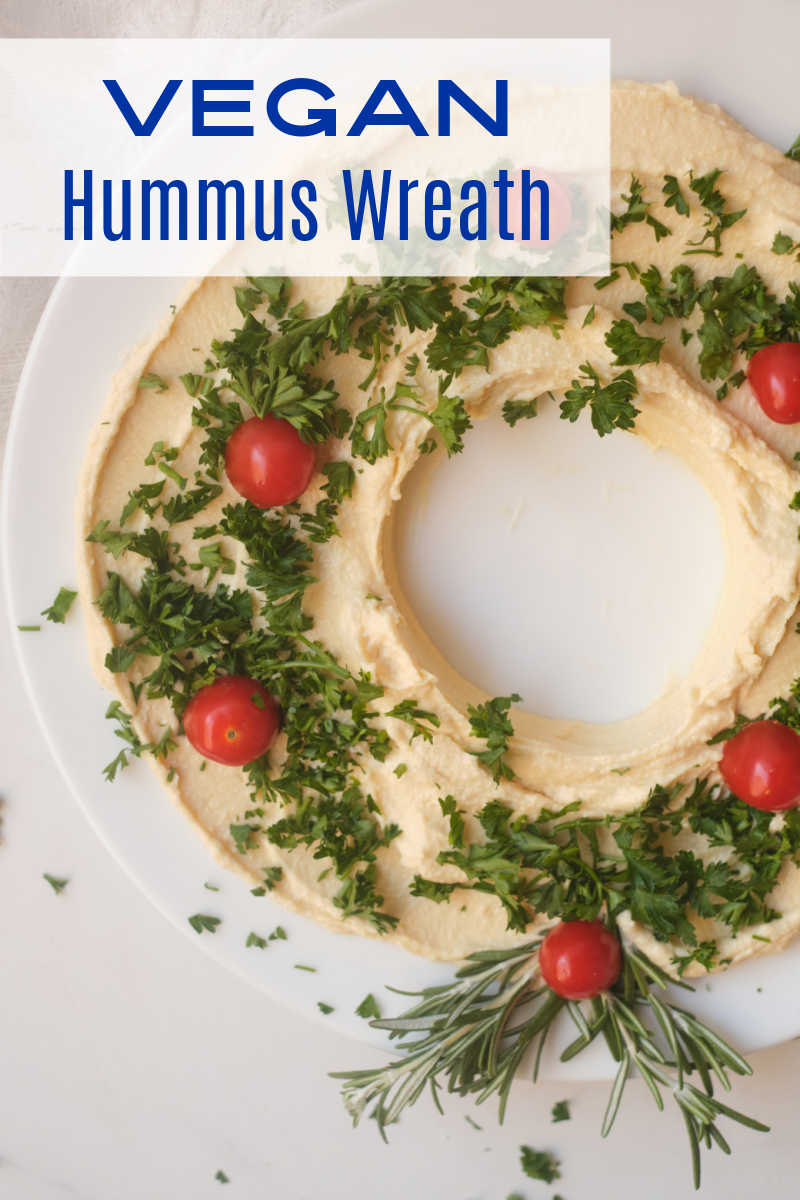 Holiday Party Hummus Wreath Appetizer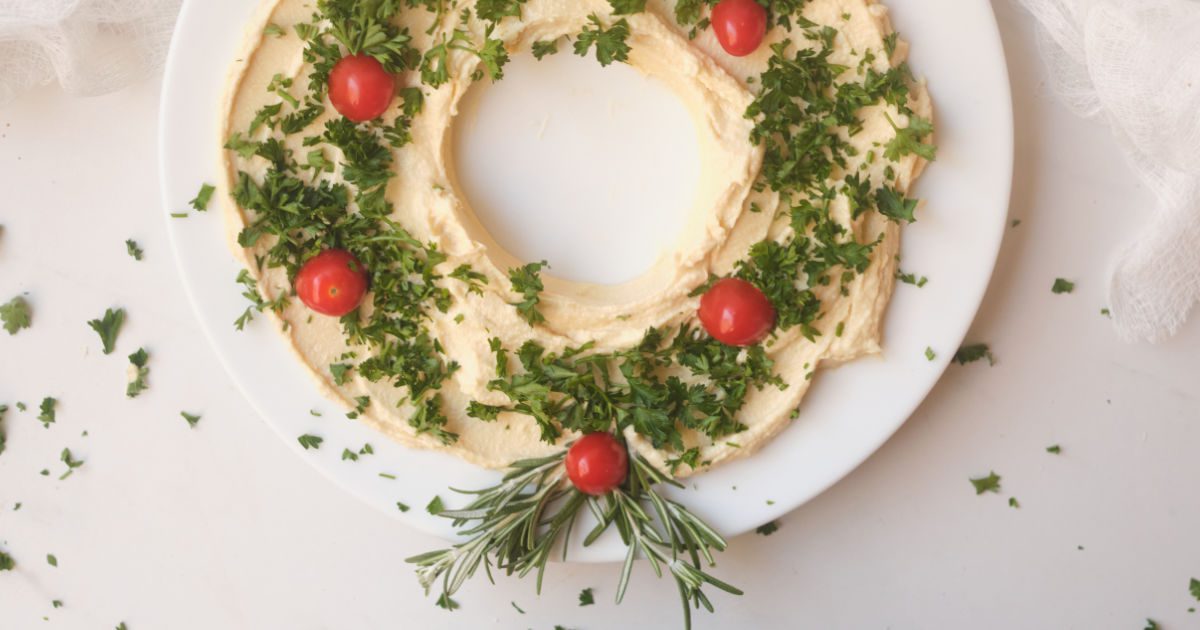 Make this festive holiday hummus wreath, when you want a quick and easy vegan appetizer that will make people smile.
This is one of those Christmas party appetizers that doesn't take much effort at all, but will have people raving about how cute it is.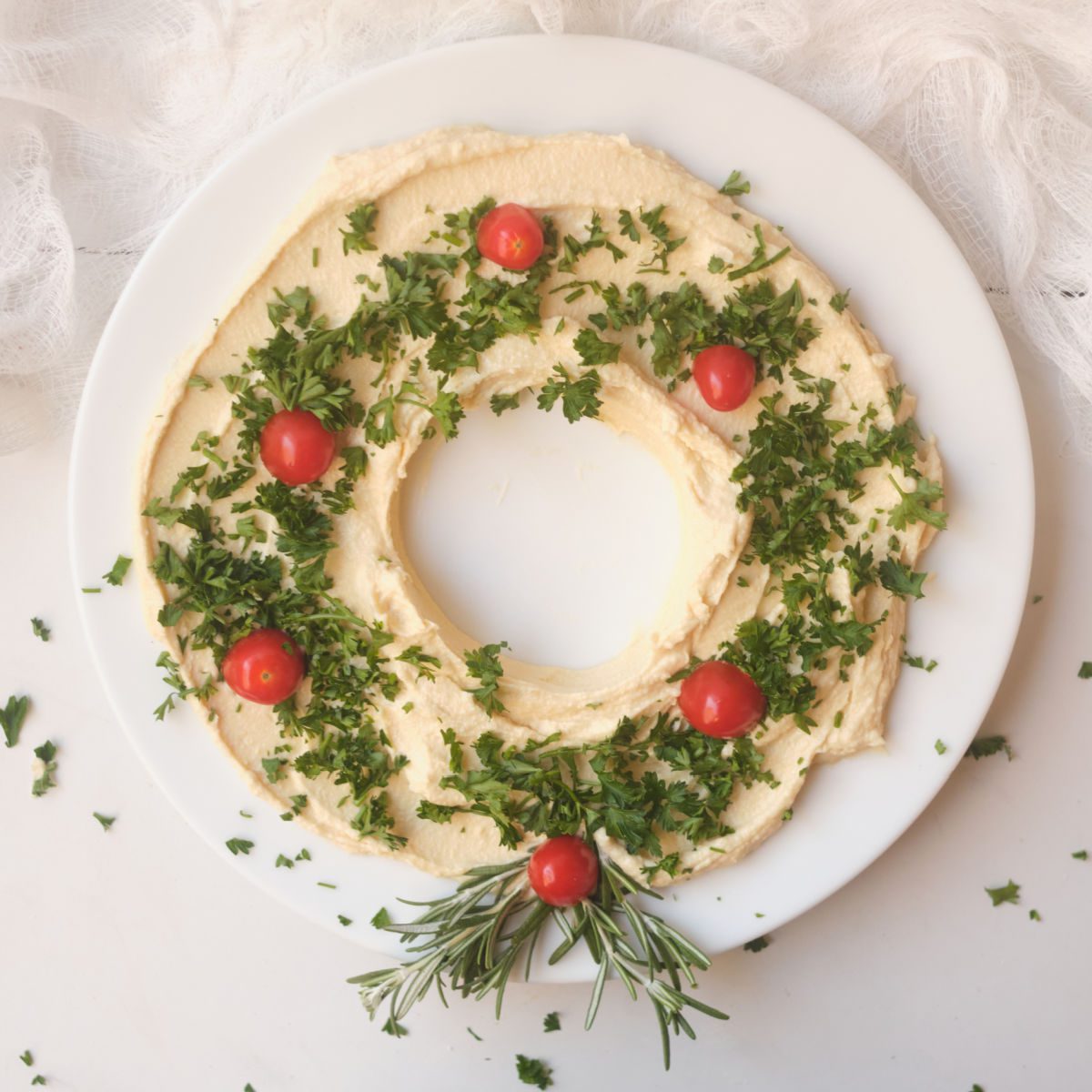 Is This Appetizer Recipe Vegan?
Yes!
The Christmas wreath shaped hummus appetizer is vegan, as long as you are using vegan hummus.
Most hummus is naturally vegan, but there are some brands of packaged hummus that use feta cheese or other non-vegan ingredients.
If vegan is what you want, just be careful about choosing vegan hummus.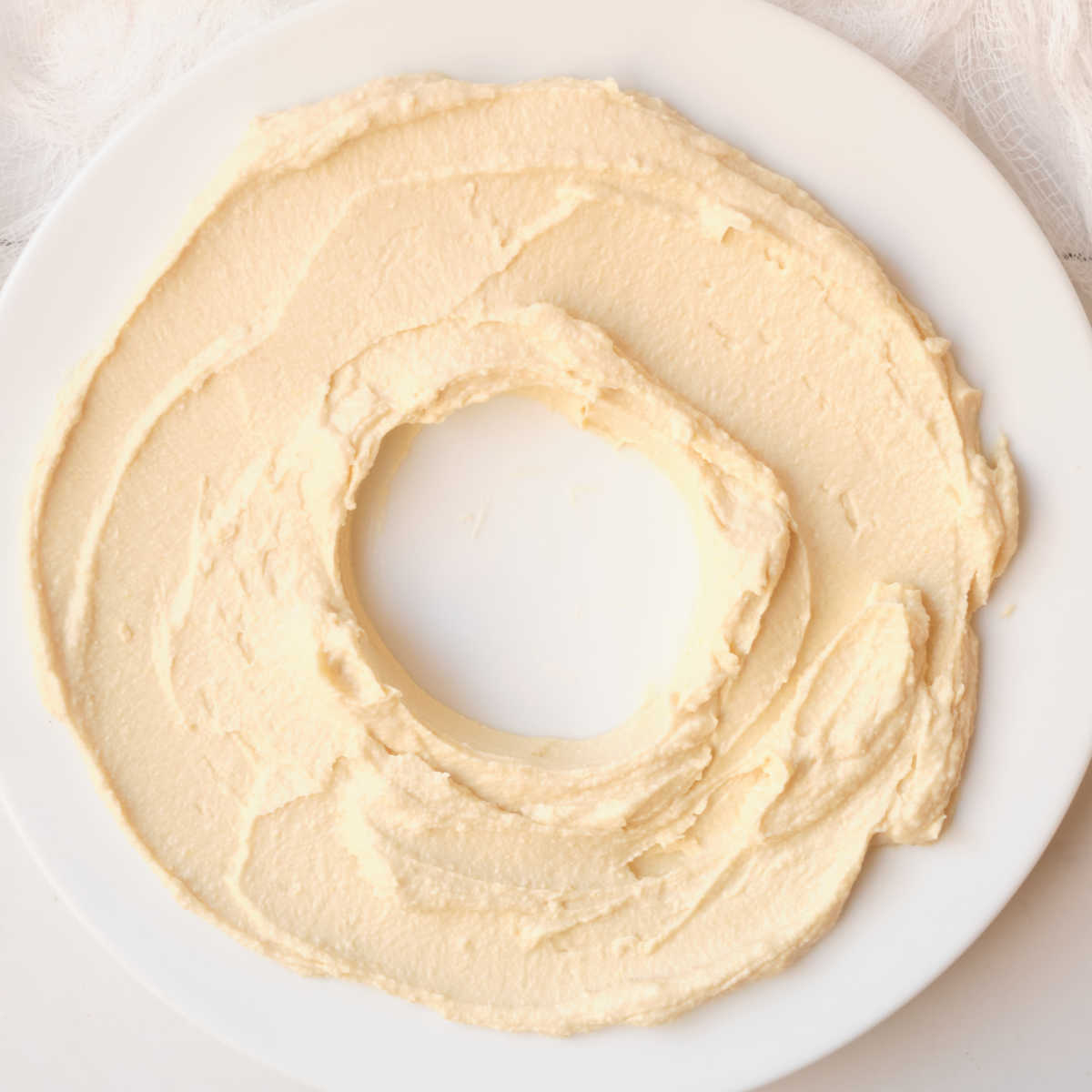 Is The Christmas Hummus Wreath Gluten-Free?
Yes!
The Christmas appetizer is gluten-free, but you'll need to be careful when choosing your hummus.
Look for the label to clearly indicate that it is gluten-free, if cross contamination would be problematic for you.
Also, choose veggies or other gluten-free food to dip into the hummus.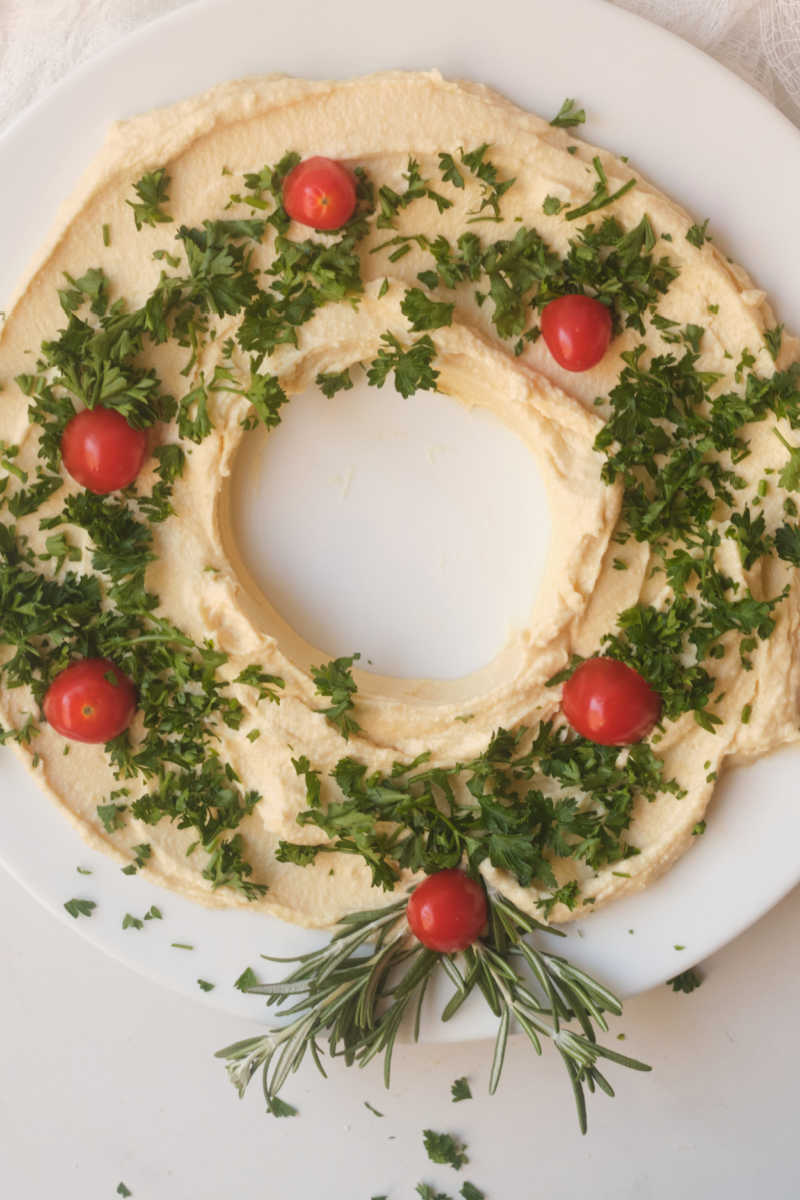 I happen to love, love, love cilantro, but I understand that there are others who just don't like it.
The dip wreath in the photos is made with parsley, which, as a general rule, is a safer choice for holiday guests.
However, if I were making this just for me and my immediate family, cilantro would be my first choice.
The hummus dip is delicious and cute, whether you use chopped parsley or cilantro.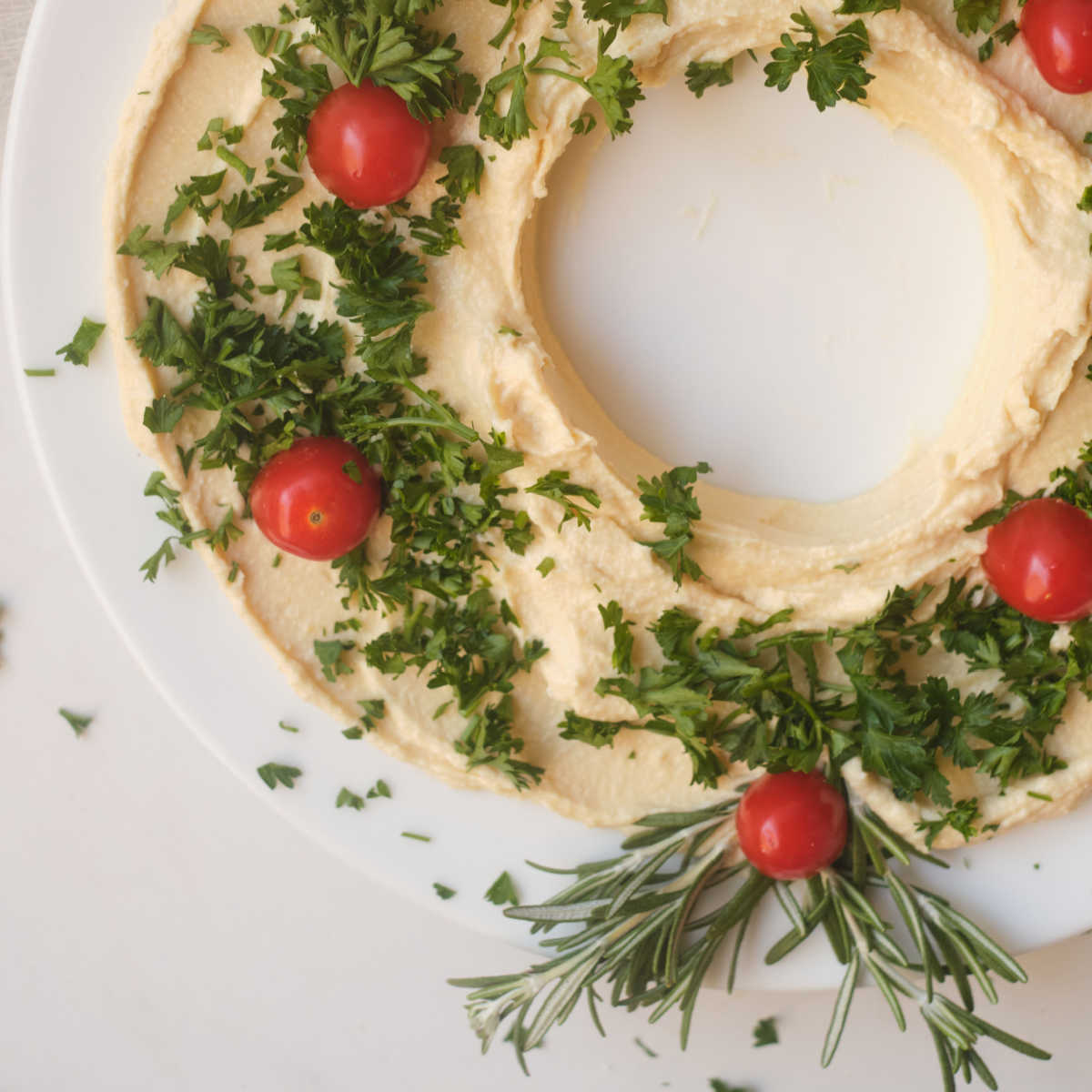 Hummus is really easy to make, so I often make it from scratch.
Some of my hummus recipes are listed below.
However, there are a lot of great options for pre-packaged hummus at the grocery store these days.
Whatever type of hummus you use, this wreath will be a holiday party hit.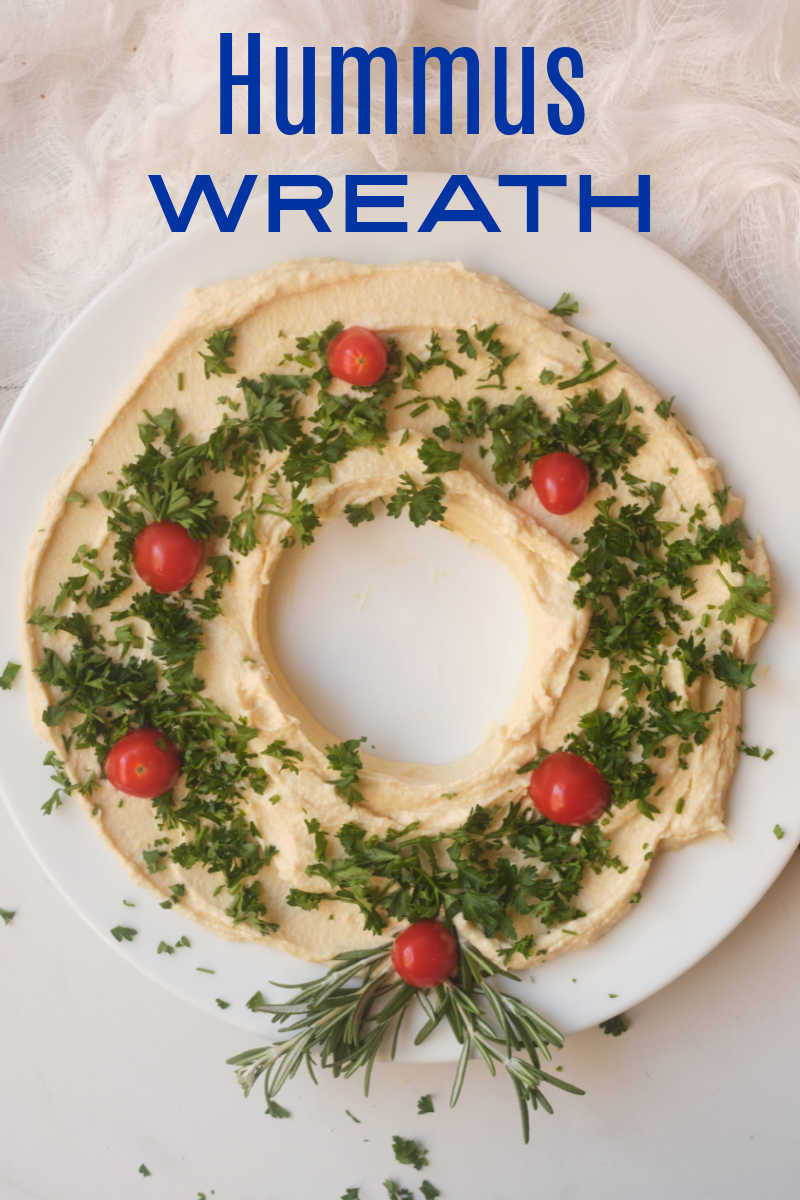 Can Kids Help Make This Holiday Appetizer?
This hummus recipe is fun and easy to make, so it is great for kids who like to help in the kitchen.
It is also a good choice for adults who aren't exactly skilled at food prep.
A sharp knife is needed to chop the parsley, but there is nothing difficult about making an appetizer wreath.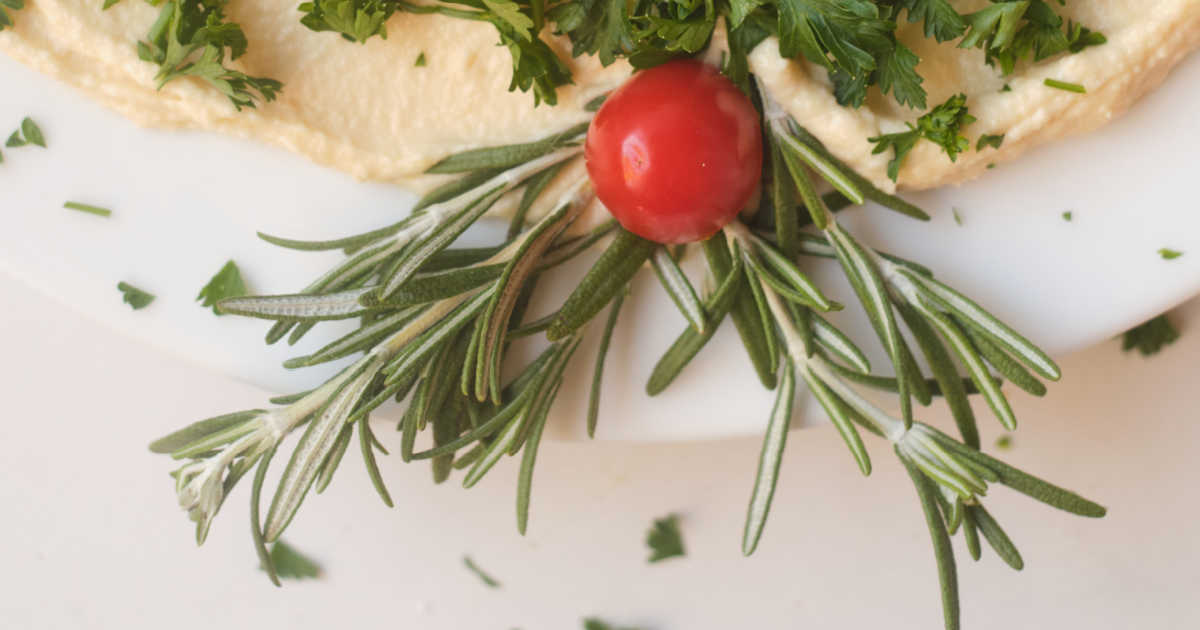 How Long Does It Take To Make This Cute Holiday Appetizer?
When I make this recipe alone, I can rush to get it table ready in less than 5 minutes.
If kids or others are helping it may take a little longer, but will still be fast and easy.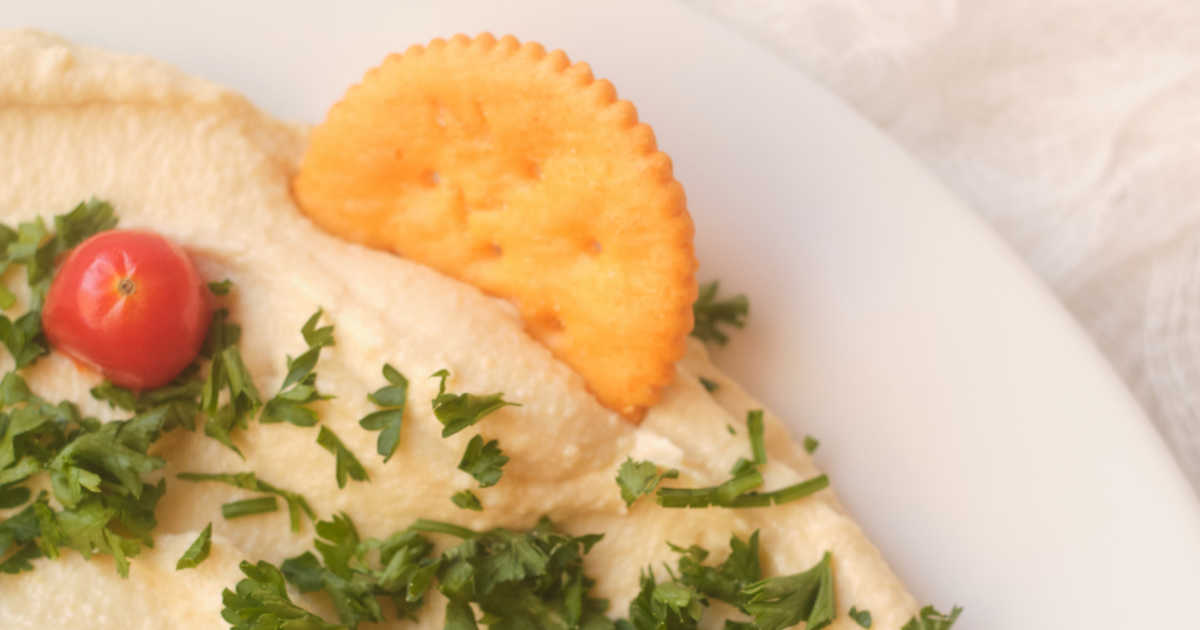 What can I Dip Into This Hummus?
Hummus is versatile, so there are a whole lot of options of good things to serve with this appetizer.
Pita bread, pita chips, crackers or tortilla chips are always popular dipping choices.
Of course, vegetables are great with hummus, too.
Baby carrots and cucumber slices are my personal favorites, but feel free to try sugar snap peas, celery or other veggies, too.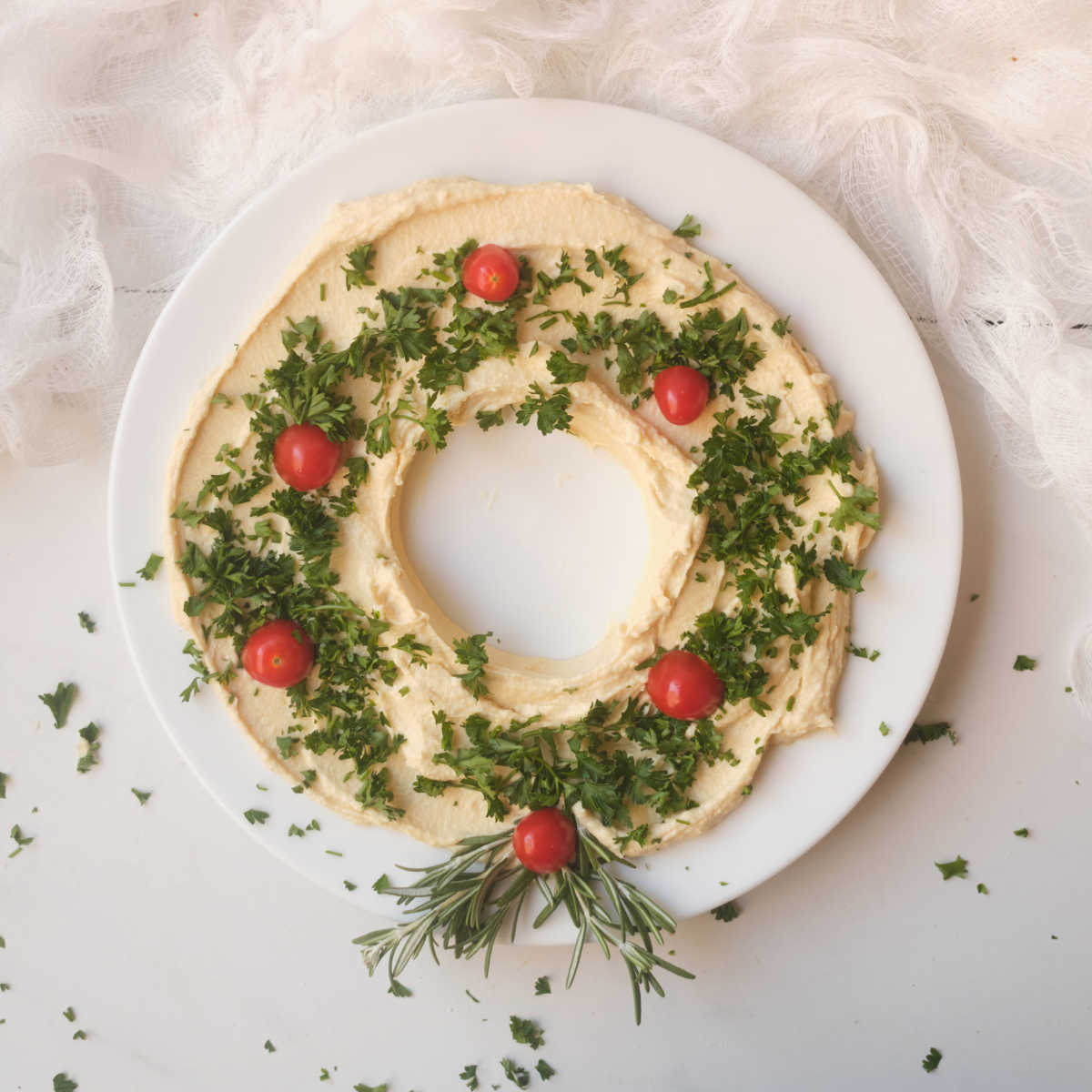 Vegan Hummus Wreath Appetizer Recipe
Prep time: 5-10 minutes
Total time: 5-10 minutes
Yield: 4 Servings
Ingredients
2 cups Hummus
2 T Chopped Parsley ( or Cilantro)
6 Grape Tomatoes or Cherry Tomatoes
2 sprigs Rosemary
Supplies
White Serving Plate
Silicone Spatula
Instructions
1) Scoop hummus onto the plate and use a spatula to form a circular wreath shape.
2) Sprinkle chopped parsley or cilantro evenly around the wreath.
3) Garnish with a "bow" with by placing two sprigs of rosemary at the bottom of the circle to be the "ribbon" and add a tomato above the rosemary.
4) Place the rest of the little tomato "ornaments" around the wreath.
5) Serve with pita, tortilla chips, bread, crackers, baby carrots, cucumber slices or other vegetables for dipping.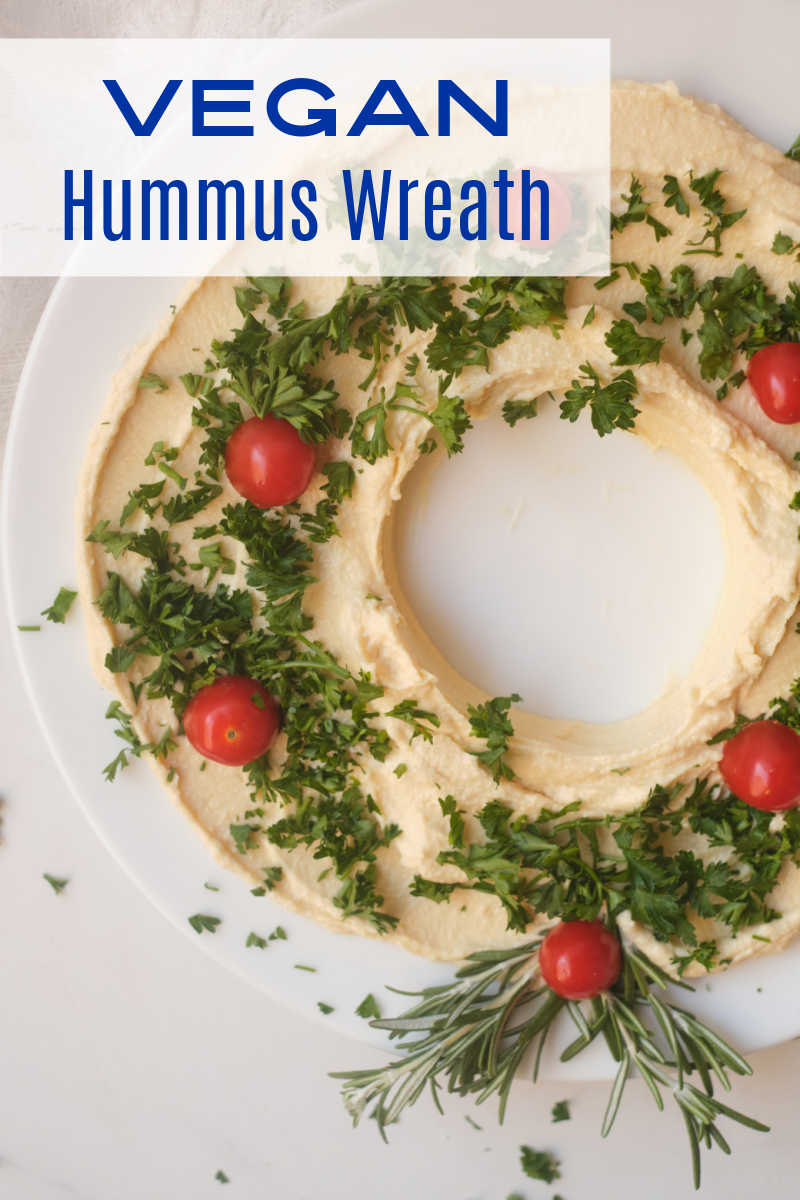 More from Mama Likes To Cook
Check out the rest of my vegetarian recipes, so you can get more great ideas for baking, cooking, blending and juicing.
Hummus Recipes
Party Appetizers
Holiday Party Drinks without Alcohol
Shopping Tips
For a beautiful assortment of kitchen necessities and gifts for the whole family, check out the deals at these familiar online stores.
Are you ready to have some delicious fun in the kitchen?