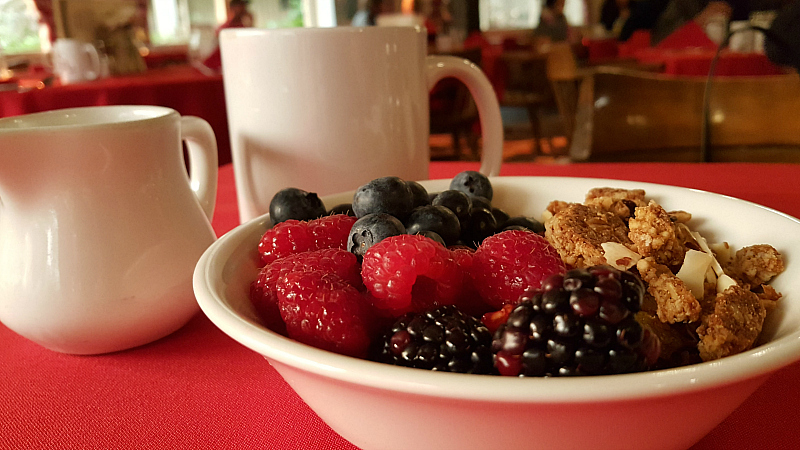 Solvang Alisal Ranch Breakfast
When planning my travels, I often look for the phrase 'breakfast included.' The Alisal Ranch breakfast is a treat, since they go above and beyond. Yes, I was impressed!
Breakfast is served in The Ranch Room, which is also the spot for formal dining in the evening. Mornings are casual, but the service is still top notch. They have a hot and cold breakfast buffet along with a full menu.
I started with good, strong coffee and fresh squeezed orange juice and then checked out the buffet. It was hard to decide, but I ended up ordering a vegetarian omelette from the menu. It was made with asparagus and mushrooms and it was delicious.
Also, I couldn't resist trying their famous homemade granola and some fresh berries from the buffet. Now, I understand why the granola is so popular. You can also purchase it by the bag at the gift shop, so you can enjoy it again when you get home.
Photo Gallery