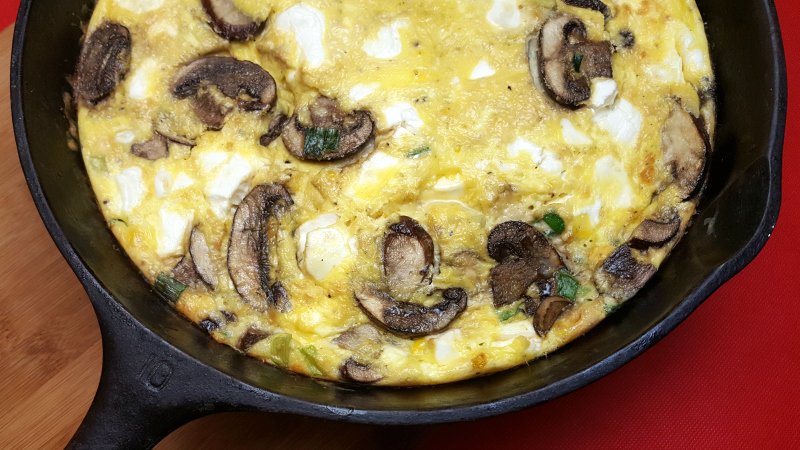 During the week, my family loves a protein-rich breakfast before getting busy with work and school. On the weekend and on holidays, it's great to enjoy a leisurely brunch. This Cast Iron Skillet Mushroom Frittata is perfect for both breakfast and brunch.
My mother always cooked eggs in cast iron pans and I have continued the family tradition. The eggs cook evenly and you can use the pan as a serving dish.
I use high quality ingredients and get good results each time I make this dish. The dairy products in this recipe are from Clover Organic Farms and my chickens laid these eggs just a couple hours before I started cooking. If you don't have chickens in your backyard, Clover has eggs, as well.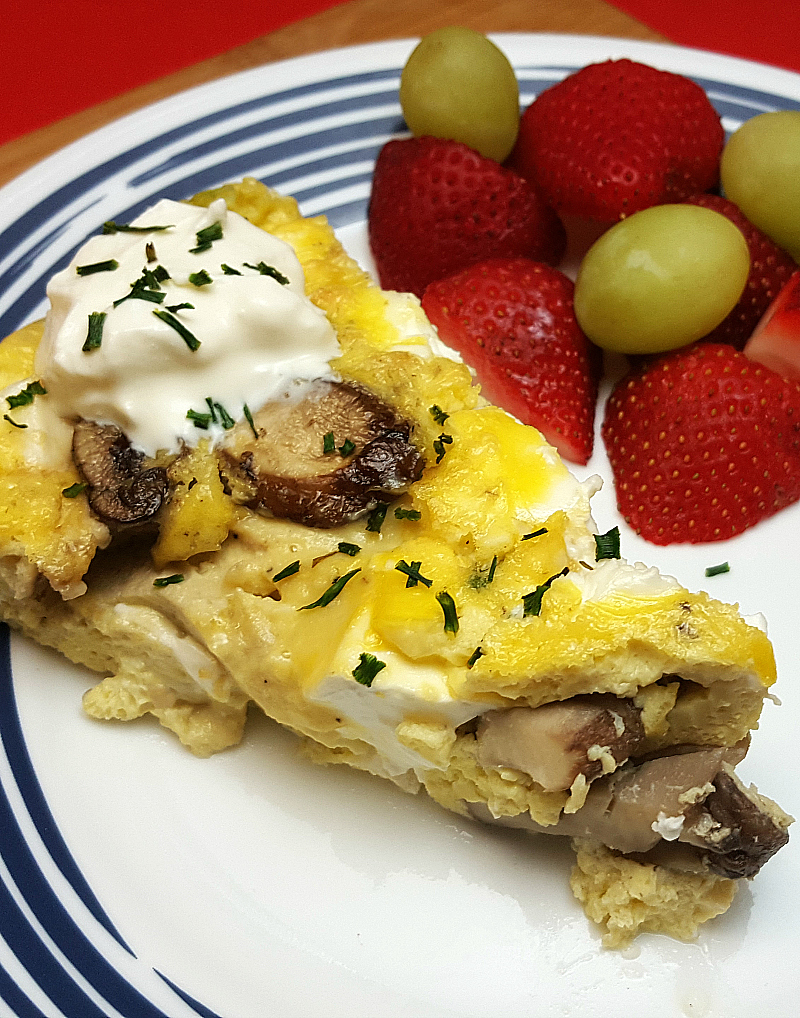 In addition to the quality, Clover is a brand I feel good about purchasing. This is the first dairy in the US to be American Humane Certified. They don't use synthetic growth hormones or cloned cows.
Clover cows are raised in small herds on family farms where they have plenty of space. The cows are treated well and the dairies follow sustainable agriculture practices. The result is great tasting dairy products that I can purchase with confidence and a clear conscience.
Try out my Cast Iron Skillet Mushroom Frittata using Clover Organic Farms Butter, Sour Cream and Cream Cheese!
Clover Stornetta is having a contest this month. Tweet a picture or video with #ChooseClo to enter. Check their Twitter page for details.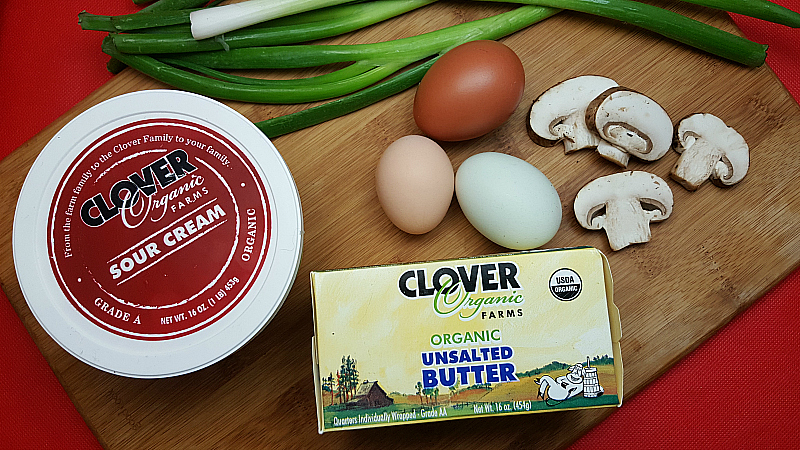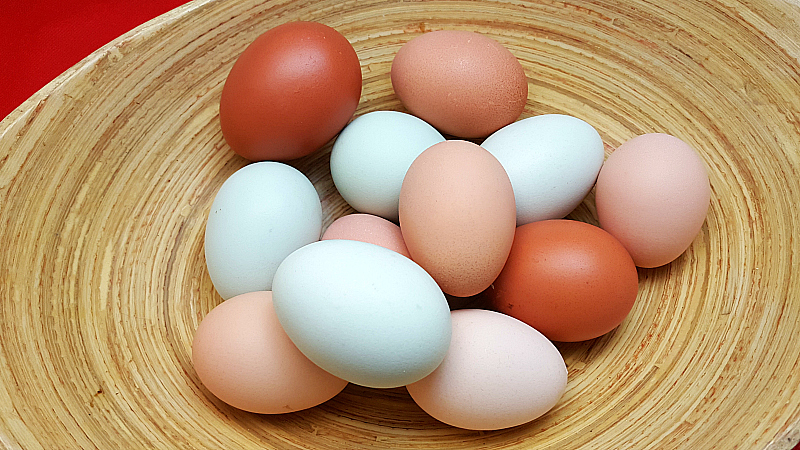 Mushroom Frittata
Heat oven to 350°
Ingredients:
12 Eggs
1/2 cup Sour Cream
1 T Granulated Garlic
1/4 t Salt
1/4 t Pepper
2 T Butter
8 oz. Crimini Mushrooms, sliced
4 Green Onions, chopped
8 oz Cream Cheese, cut into small chunks
Optional: Top with sour cream and chives
Instructions:
In a mixing bowl, whisk together eggs, sour cream, garlic, salt and pepper.
Put butter, mushrooms and onions in a 10″ cast iron skillet. Cook on the stove on high for a few minutes until mushrooms are tender. Make sure the sides of the pan are coated with a thin layer of butter.
Reduce heat to low and pour the egg mixture to the pan. Add cream cheese to the pan. Cook for 5 minutes.
Transfer the pan to the pre-heated oven and bake for 25-30 minutes until cooked through.