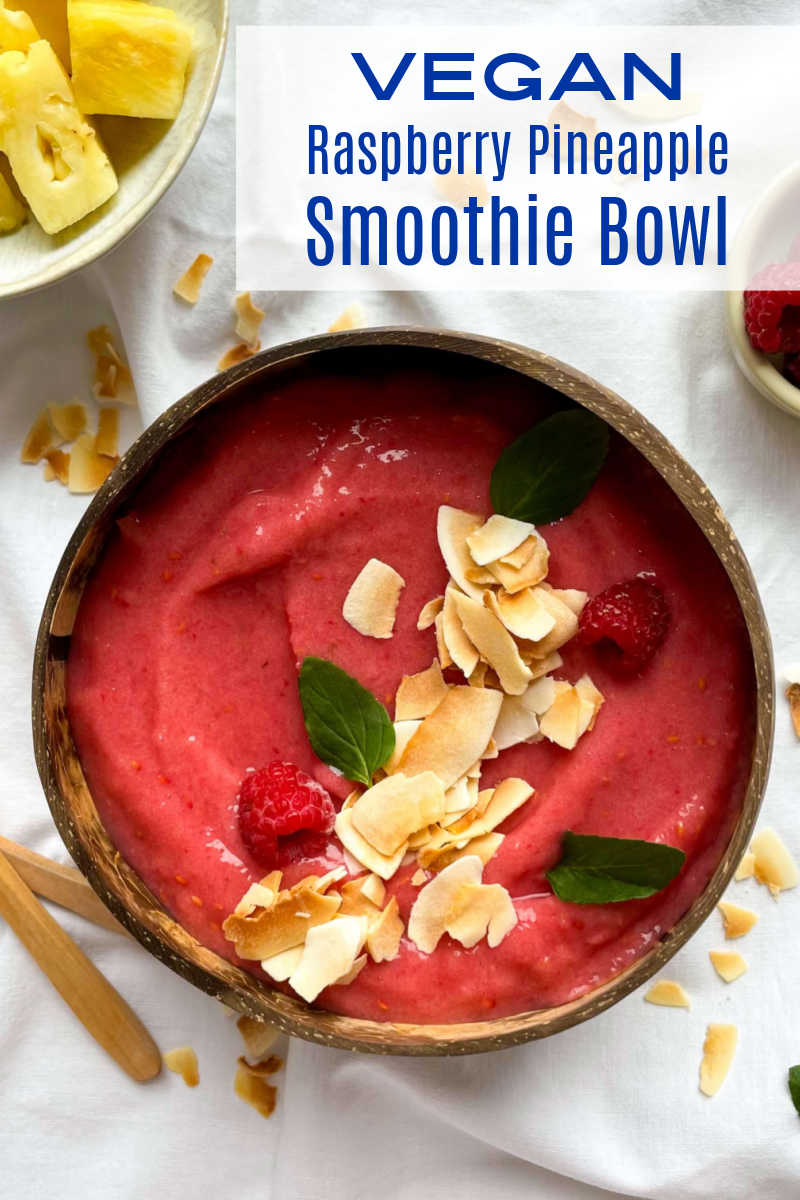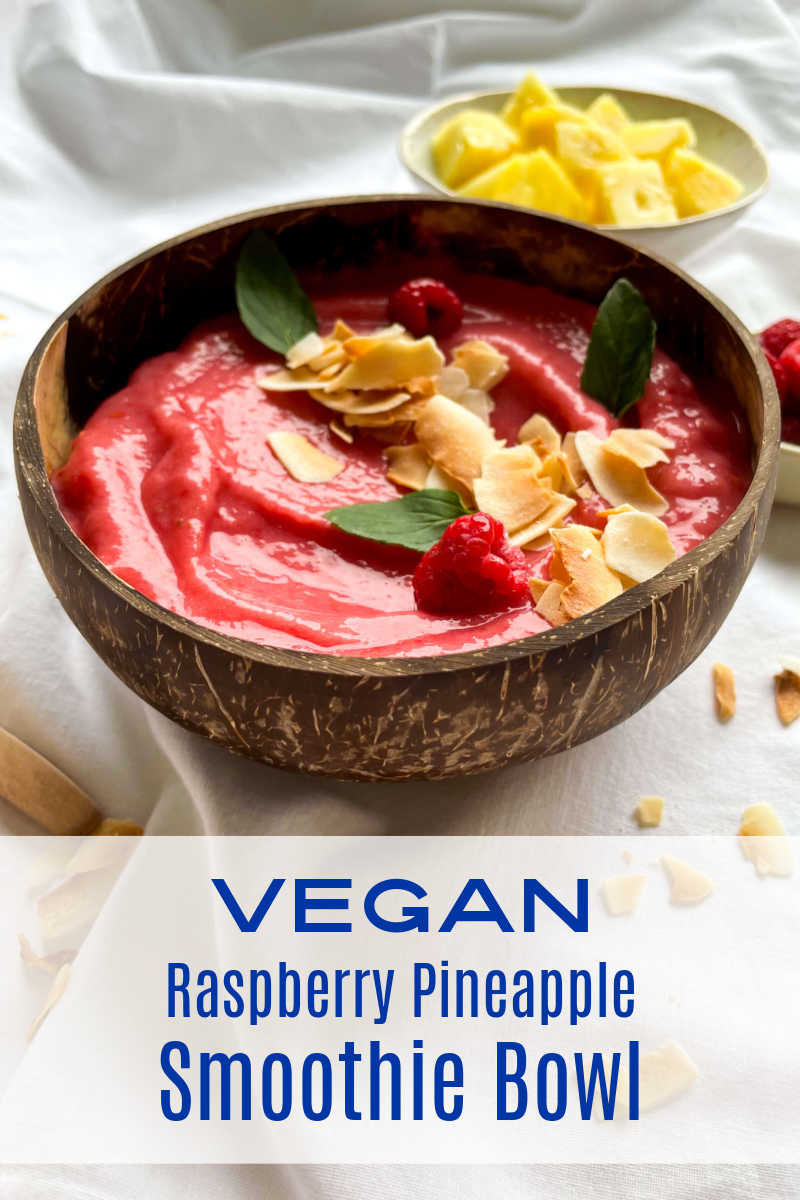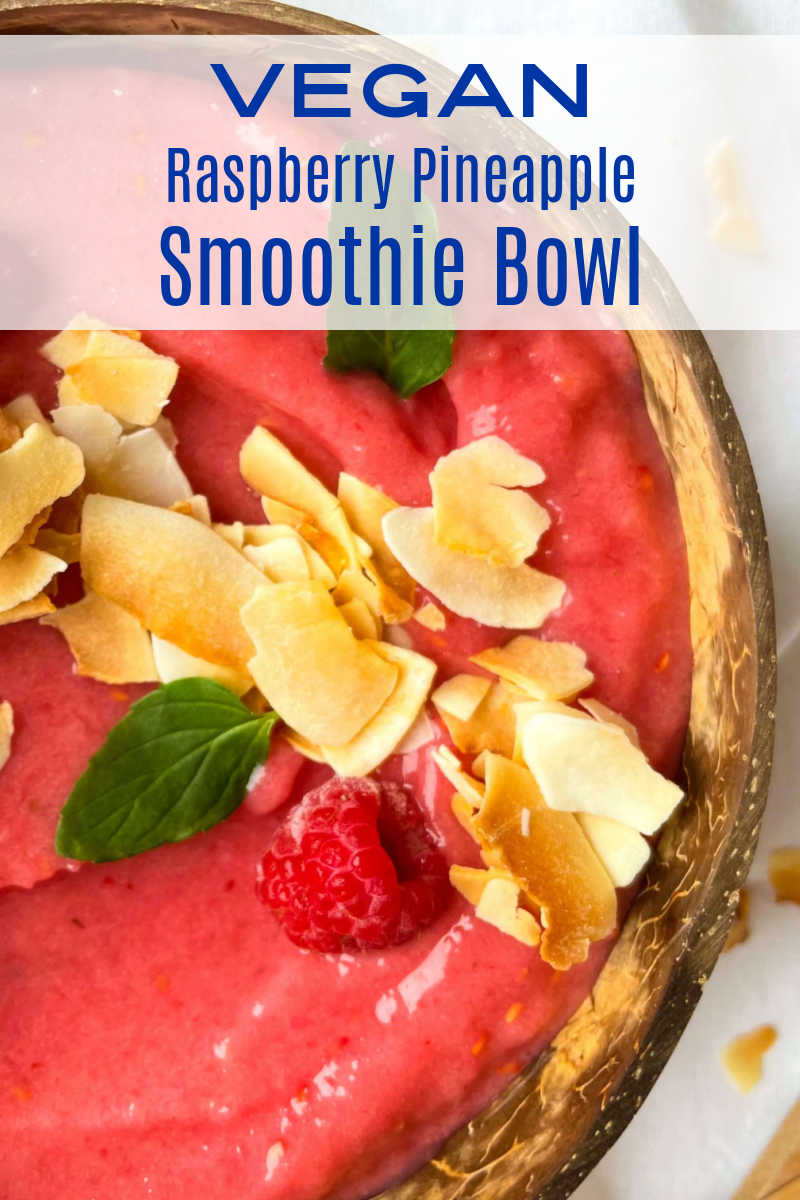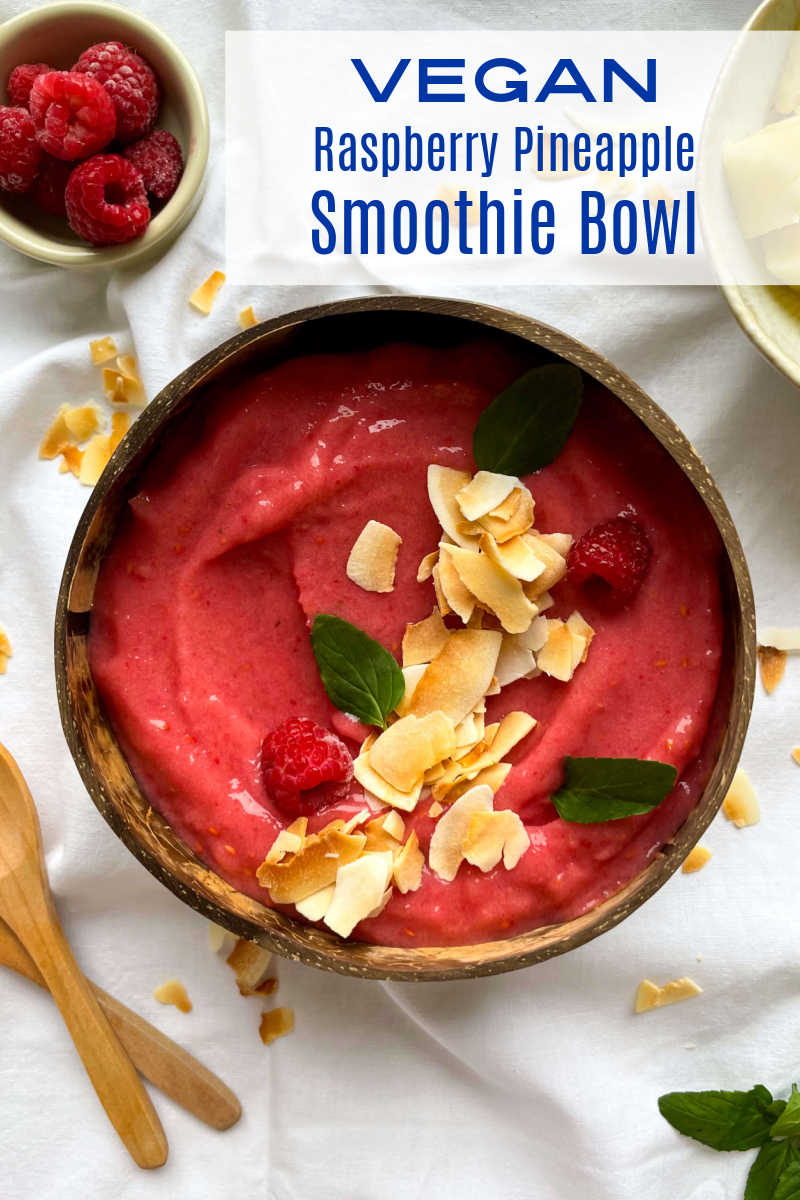 Easy Vegan Fruit Smoothie Bowl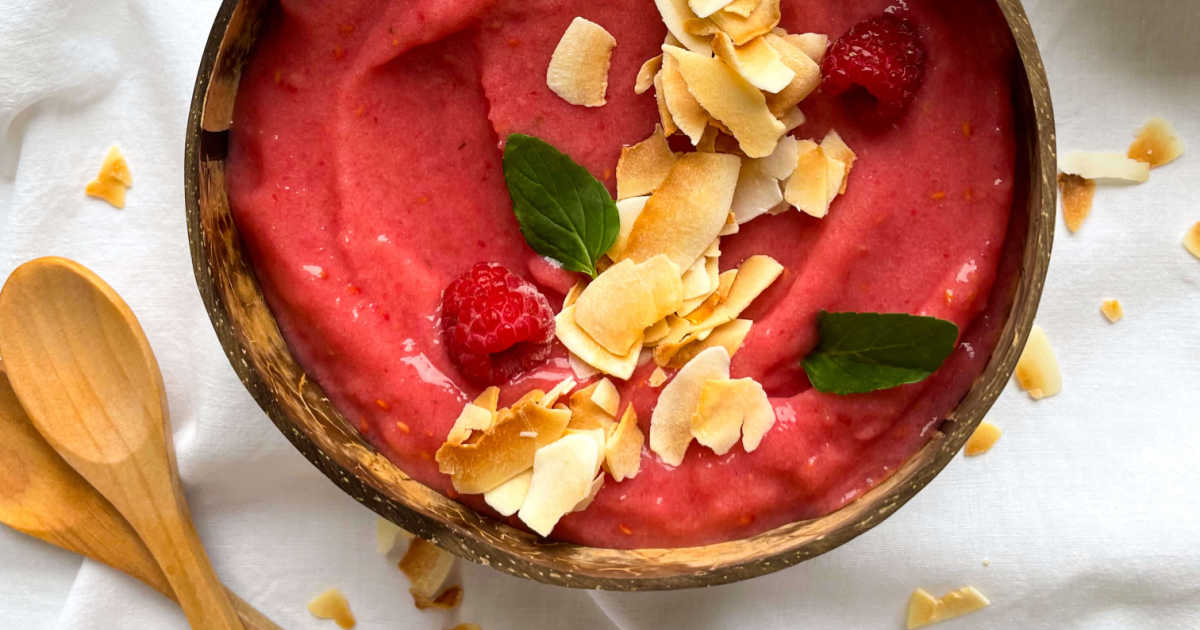 A delicious raspberry pineapple smoothie bowl is a wonderful vegan treat for breakfast, lunch or a mid-afternoon snack.
It is refreshing and will fill you up with nutritious fruit that is sweet and tart.
You can make this recipe quickly, so it is perfect for a busy morning or hot Summer afternoon.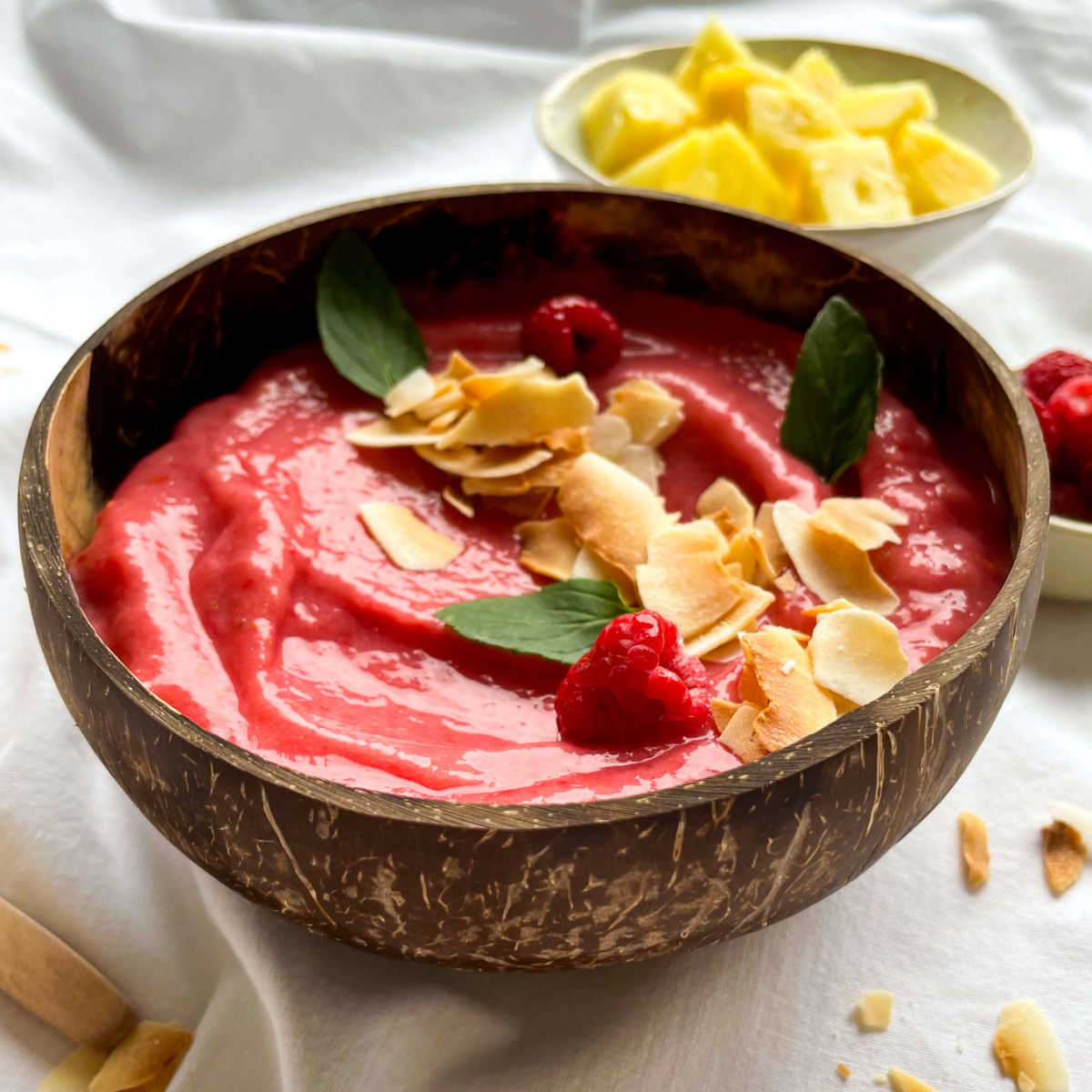 How Is A Smoothie Bowl Recipe Different Than A Smoothie?
Smoothies and smoothie bowls are often made with similar ingredients, but they aren't exactly the same.
A smoothie bowl is thicker, so it can be eaten with a spoon.
And a smoothie is generally thinner, which means you can sip it through a straw.
Smoothie bowls usually have toppings added, so there is extra nutrition, flavor and texture.
Can I Use A Different Plant Based Milk In This Recipe?
This smoothie is made with almond milk, but feel free to substitute and use another plant based milk,
These days there are a lot of great choices, so feel free to use your personal favorite.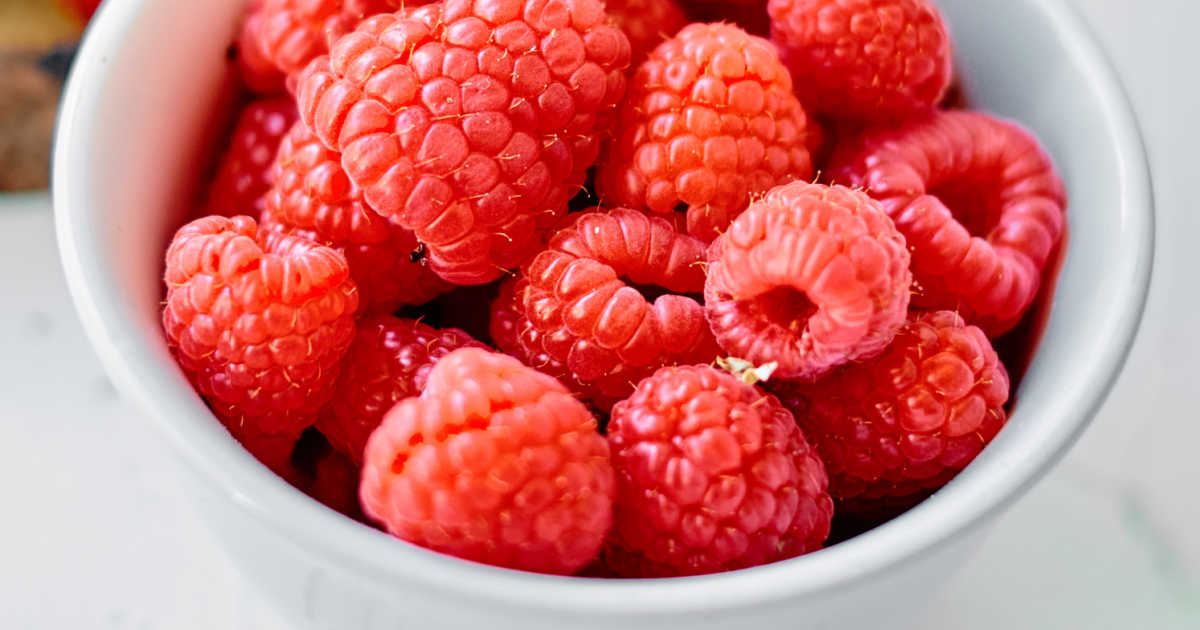 Is This Raspberry Pineapple Smoothie Bowl Gluten Free?
All of the ingredients in this smoothie bowl are naturally gluten free.
Be sure to check the labels for any pre-packaged ingredients, so that you can be careful about potential cross contamination.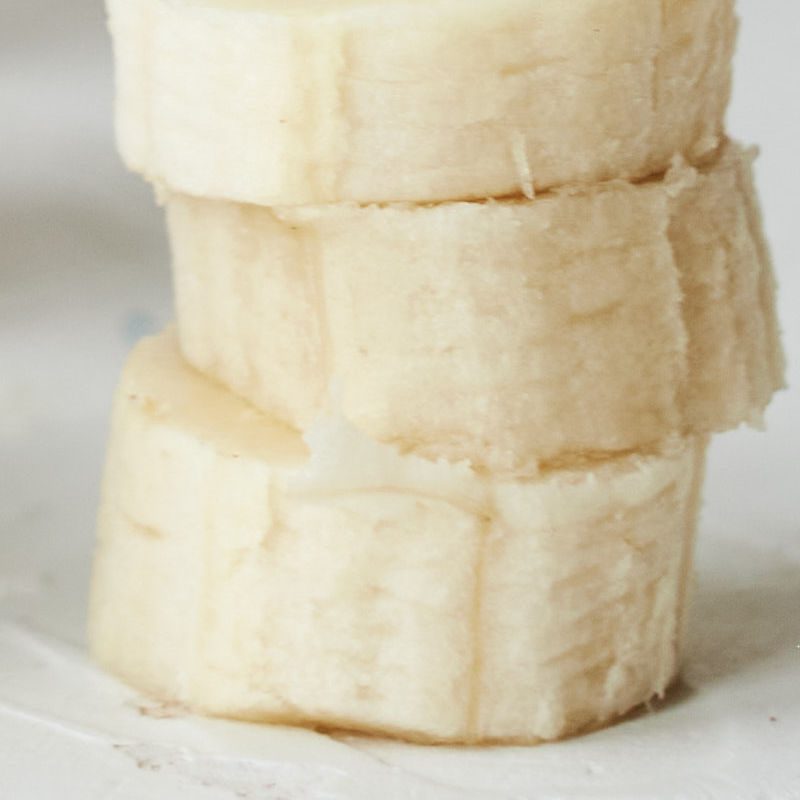 Tips For Freezing Bananas for Smoothies And Smoothie Bowls
Frozen bananas are great to use in a smoothie bowl or smoothie, since they add coldness without watering down the fruit flavor.
The natural sugars get stronger as bananas ripen, so overripe bananas will be sweeter than greener ones.
If you want a sweeter smoothie bowl, wait until your bananas are very ripe to freeze them.
If you like yours less sweet like I do, freeze your bananas before the natural sugars are intense.
Peel your bananas and either slice them or break into pieces before freezing and storing in a zipper bag or airtight container.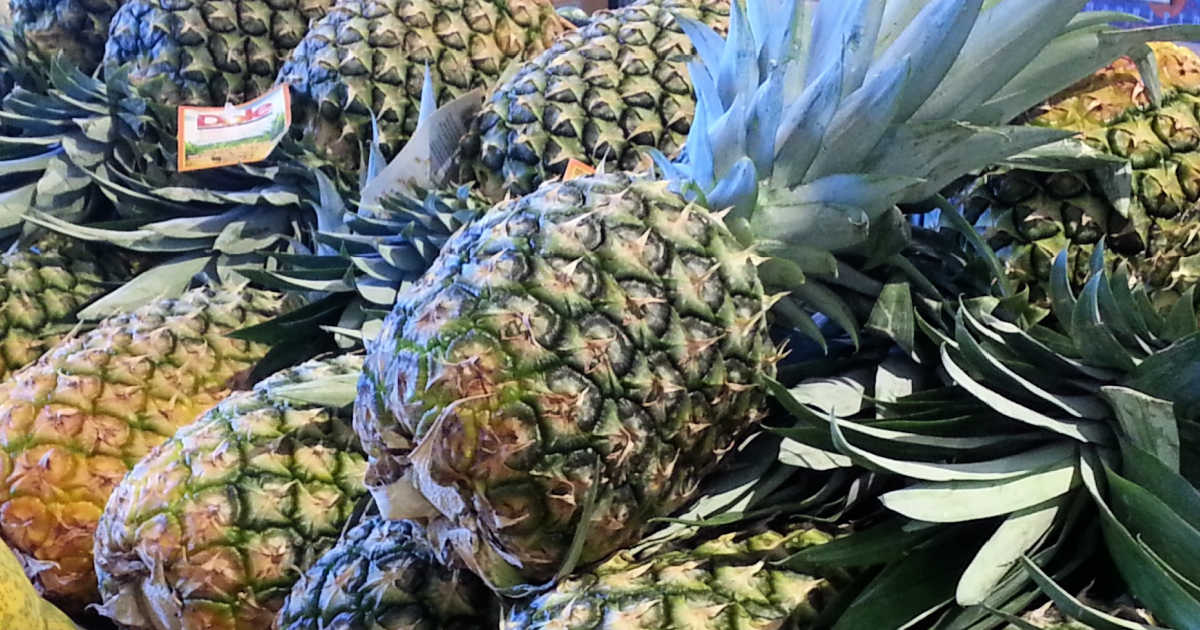 Garnish Ideas for Pineapple Raspberry Smoothie Bowls
My smoothie bowl is topped with toasted coconut, fresh raspberries and fresh mint leaves, which looks great and adds nice flavor.
However, feel free to customize yours with other toppings, if you prefer something else.
Nuts, like sliced or slivered almonds, are a great garnish.
Sunflower seeds or hempseed can be great, too.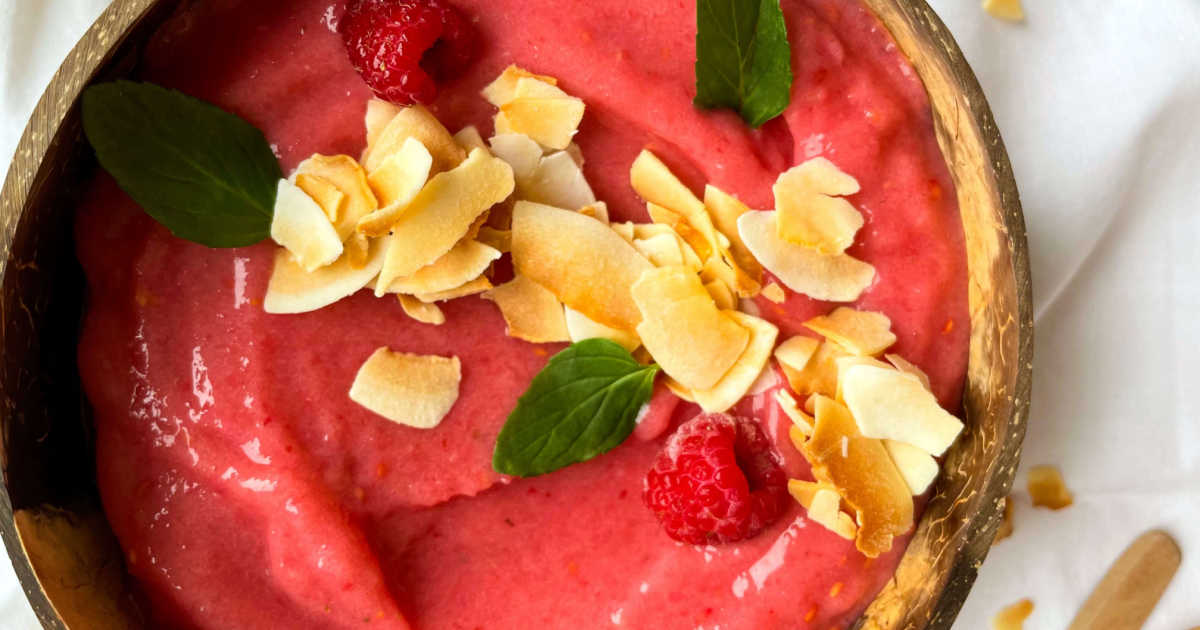 What Type of Blender Should I Use for A Smoothie Bowl?
I always recommend that people invest in a good high-speed blender, so that you can keep it for years and use it often.
This recipe makes a thick smoothie bowl and has frozen fruit in it, so you want to use a blender that will blend those ingredients into a nice smooth texture.
A blender with less power should work for this smoothie bowl, but be patient as it will take a little bit more time to get it smooth.
If you are just now looking to purchase a blender, I'd recommend investing in a better one that you will be able to use efficiently for more recipes.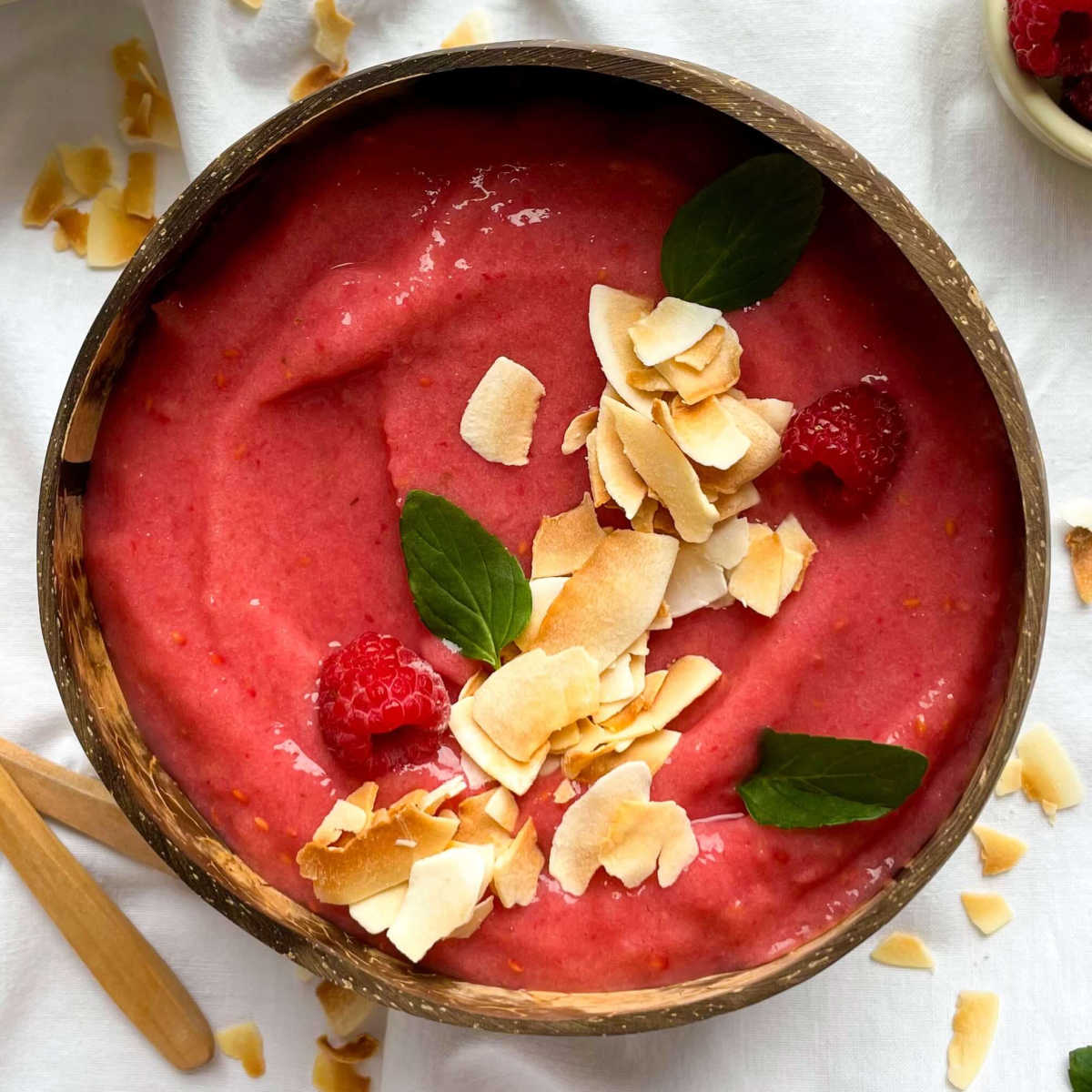 Raspberry Pineapple Smoothie Bowl Recipe
Prep time: 10 minutes
Yield: 2 Servings
Ingredients
2 Frozen Bananas, sliced
2 cups Frozen Raspberries
1 cup Pineapple, fresh or frozen
1 t Vanilla Extract
½ cup Almond Milk (or other plant based milk)
Garnish
Toasted Coconut Flakes
Fresh Raspberries
Fresh Mint Leaves
Supplies
Blender
Measuring Spoon
Silicone Spatula
Coconut Serving Bowls
Instructions
1) Add frozen banana slices, raspberries, pineapple, vanilla extract and almond milk to your blender.
2) Blend on high until creamy. It will be thick, so you may need to pause to scrape the mixture down the sides a couple times while blending to make sure it is thoroughly blended.
3) Divide the fruit mixture between two bowls. Top with toasted coconut, fresh raspberries and mint leaves.
4) Serve immediately.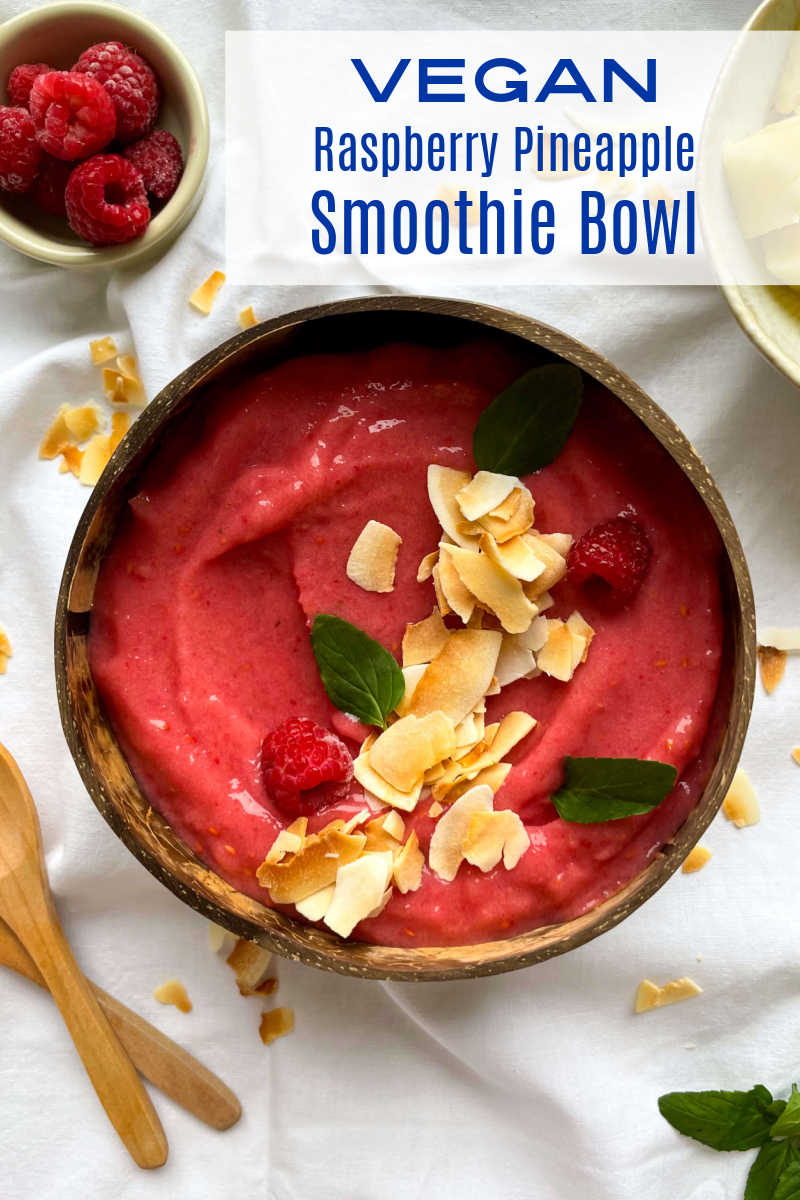 More from Mama Likes To Cook
Check out the rest of my vegetarian recipes, so you can get more great ideas for baking, cooking, blending and juicing.
Smoothie Bowl Recipes
Smoothie Recipes
Make Ahead Smoothie Pack Recipes
Raspberry Recipes
Pineapple Recipes
Shopping Tips
For a beautiful assortment of kitchen necessities and food gifts for the whole family, check out the deals at these online stores.
Are you ready to have some delicious fun in the kitchen?