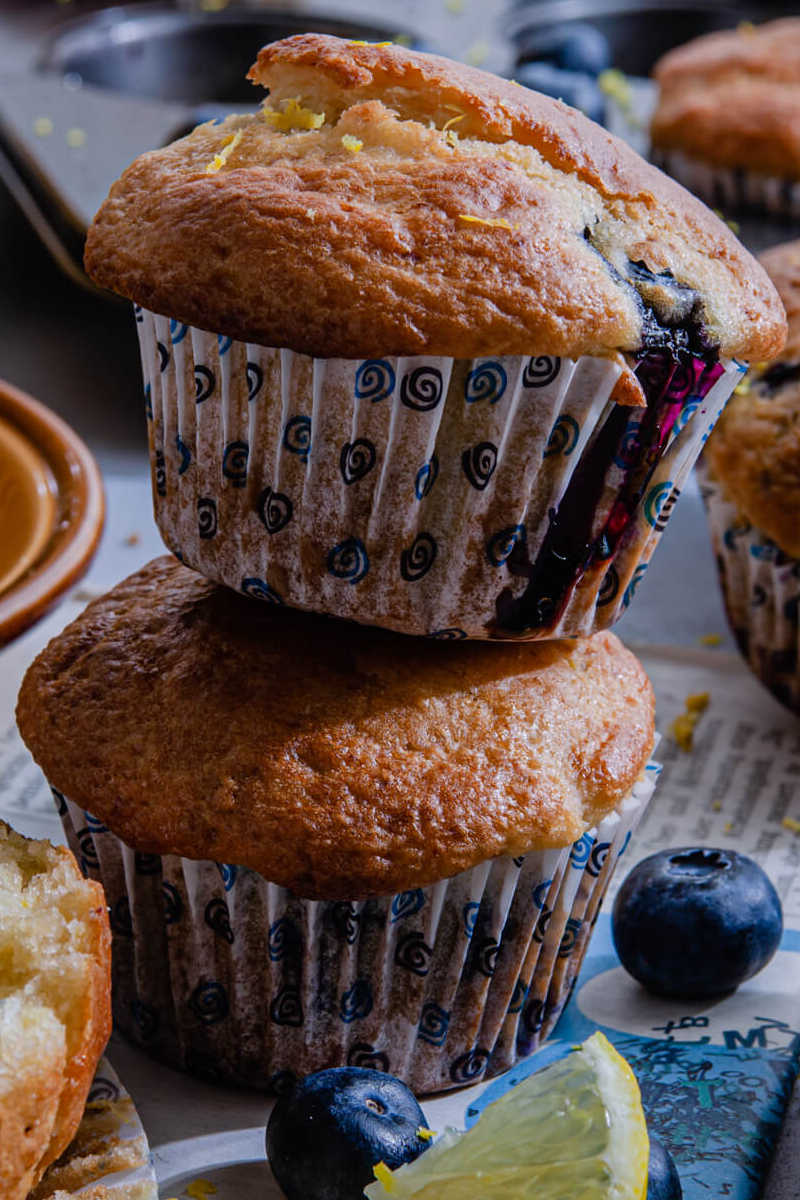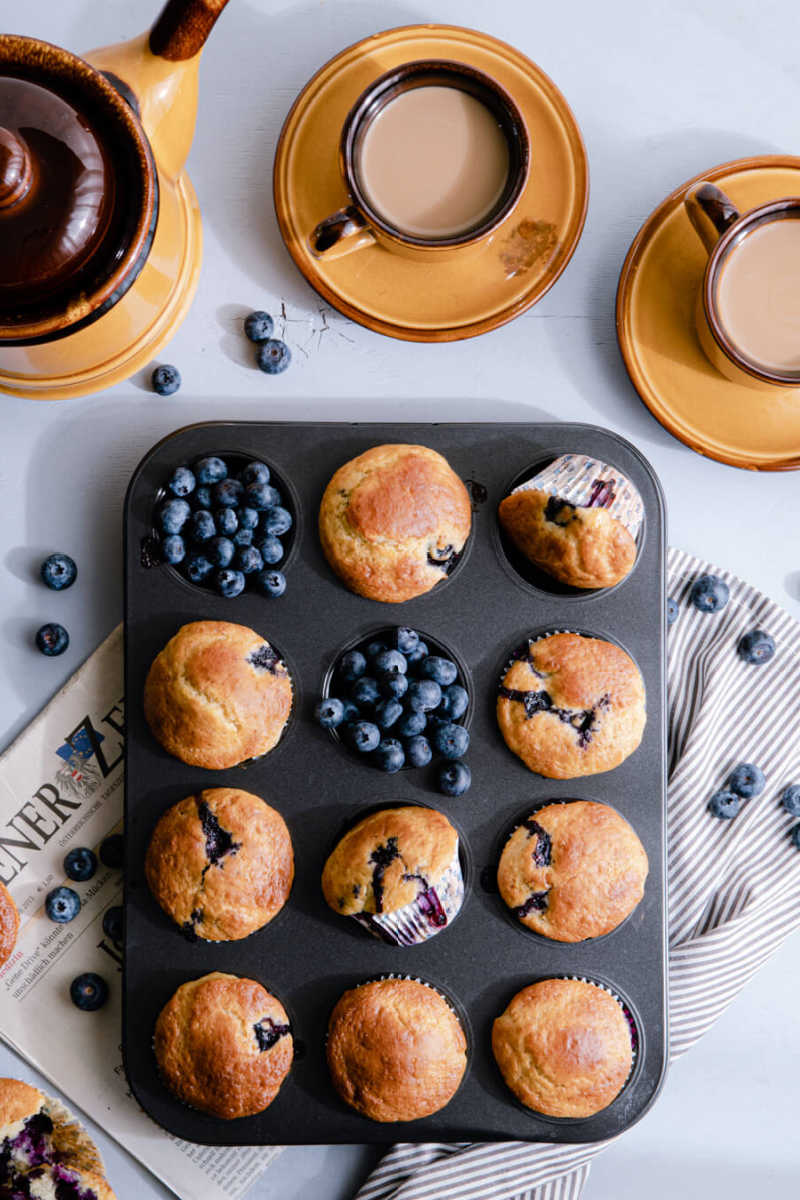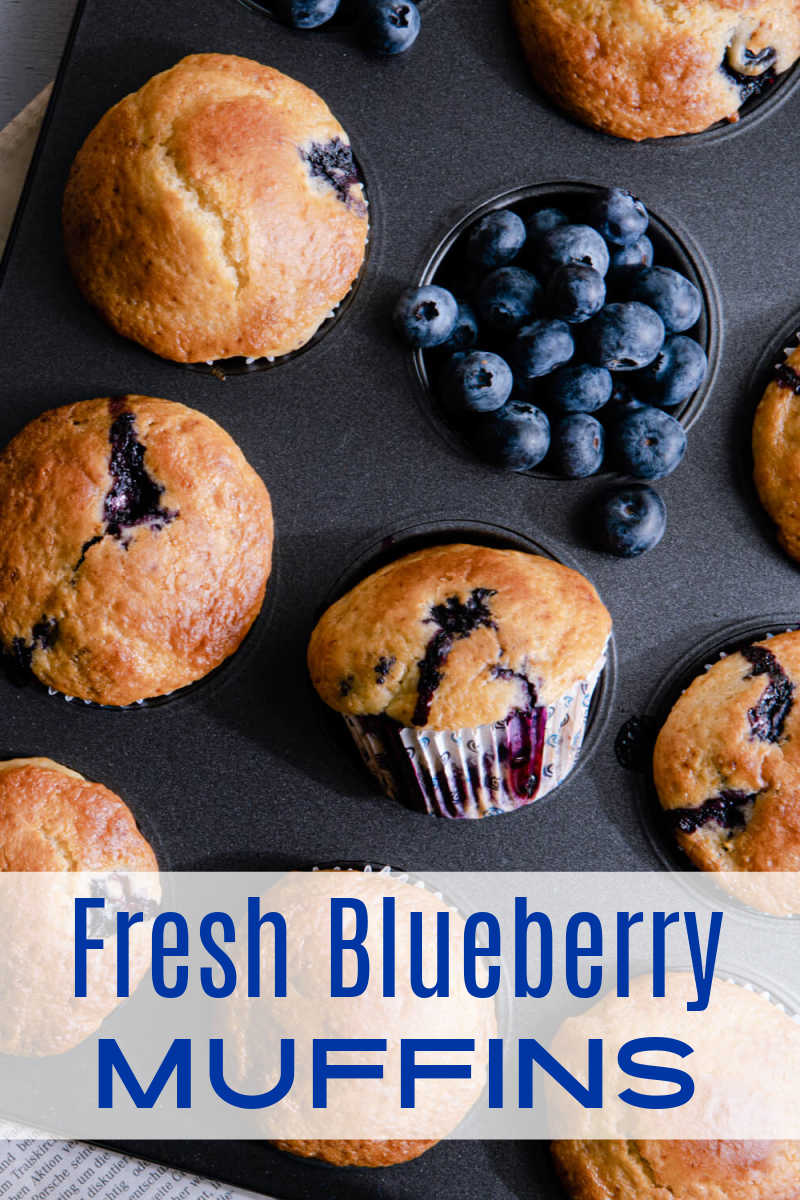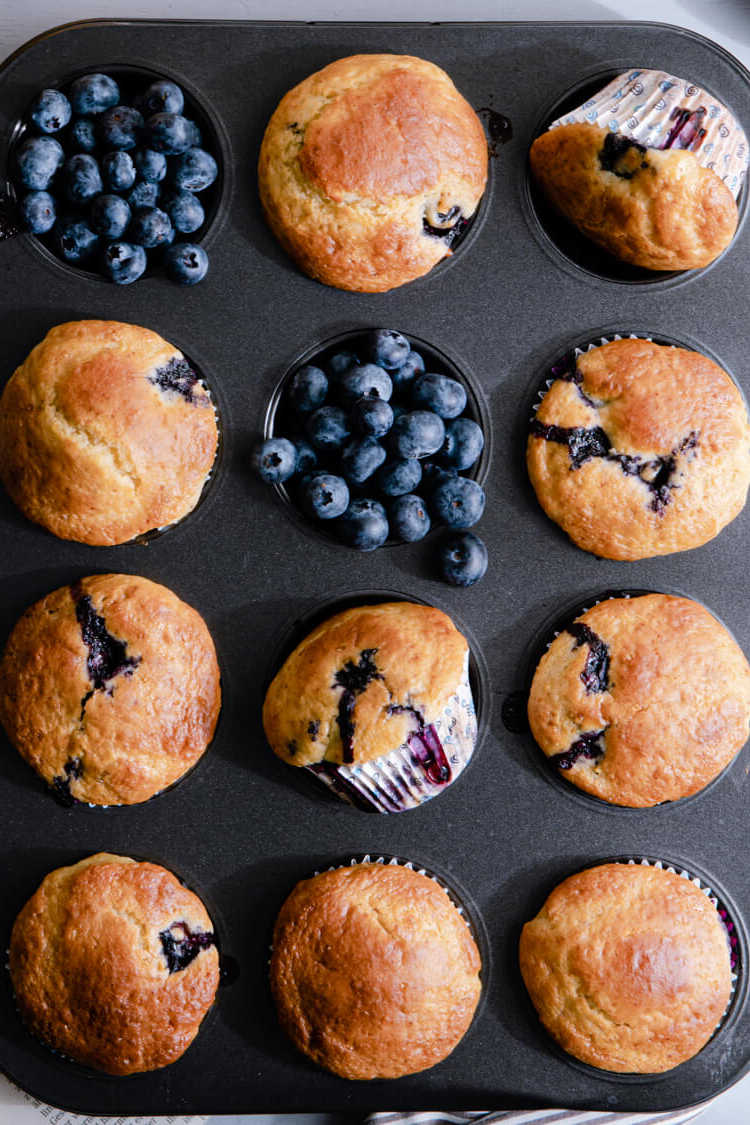 Blueberry Lemon Muffins with Fresh Blueberries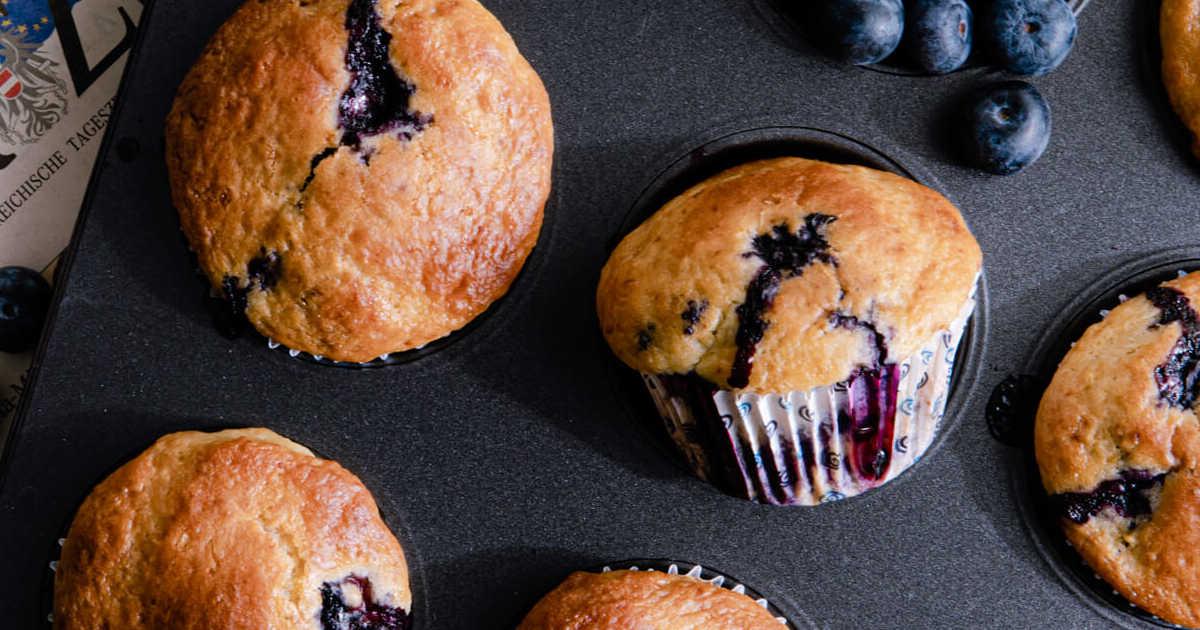 Start off your day with fresh blueberry muffins made with fresh blueberries and lemon or make them to enjoy as a snack or dessert.
Blueberry muffins are definitely a comfort food for me.
They are delicious when they are still warm from the oven and they taste great after they have cooled down.
These are especially good, since they have real, fresh blueberries baked in.
Each bite is a treat!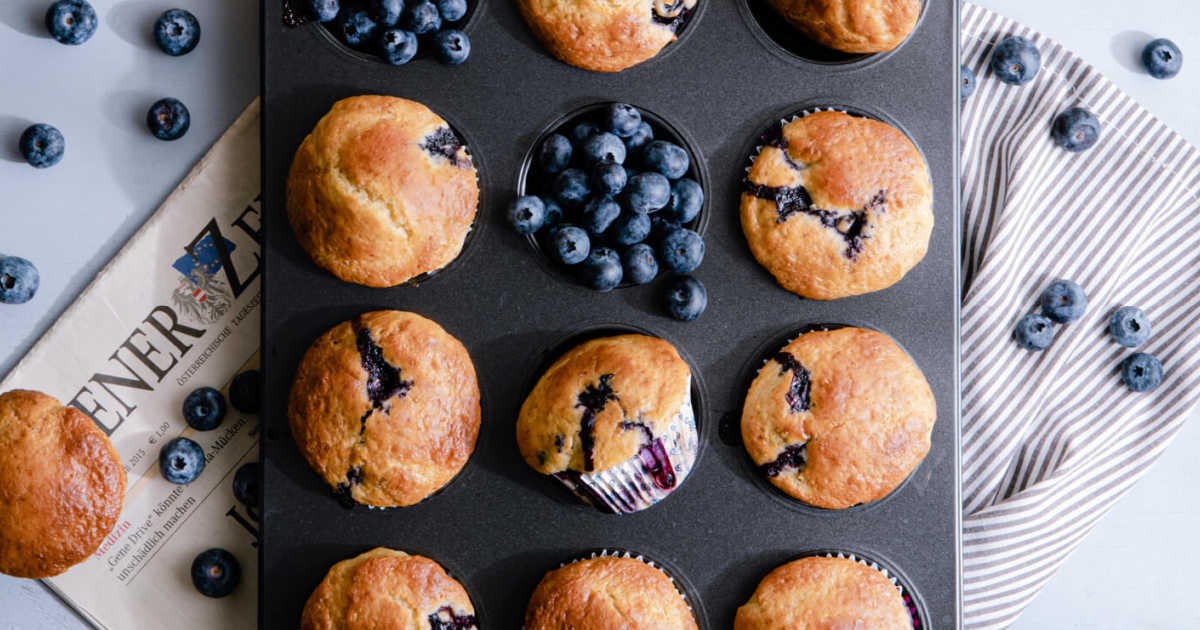 Can I Use Frozen Blueberries Instead of Fresh?
Fresh blueberries are best in this muffin recipe, but you may substitute frozen ones.
If you are using frozen, do not let them defrost.
Keep them in the freezer until you are ready to add the frozen berries to the recipe.
If you let them thaw first, they will be juicy.
The juice will turn your muffins blue and the texture of the berries and muffin will be off.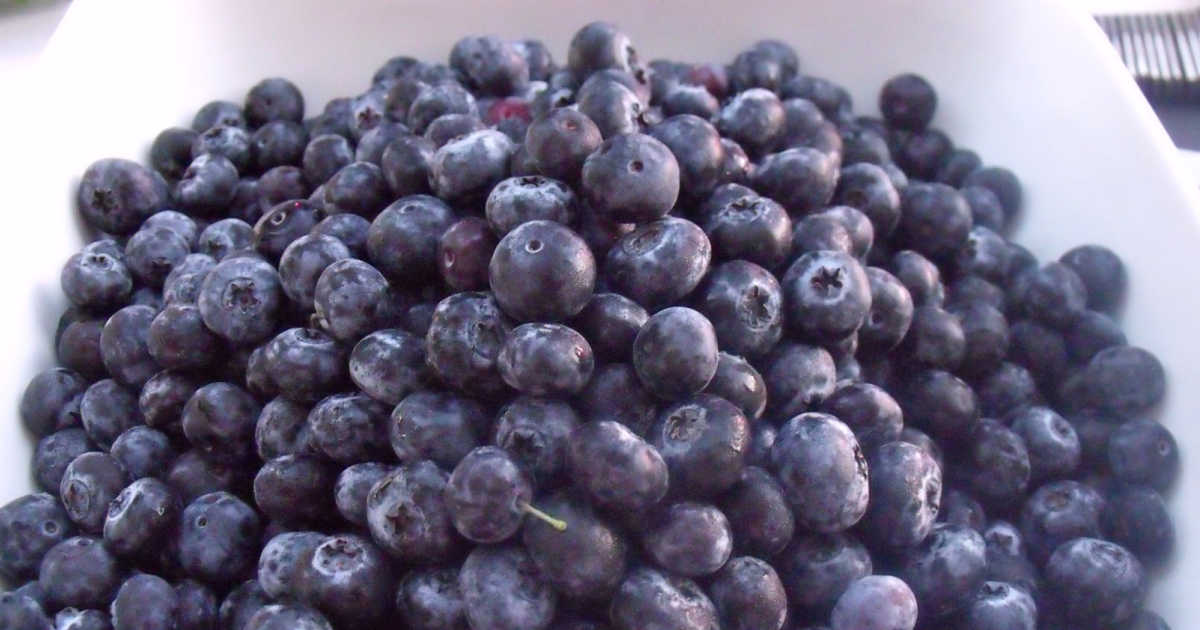 How to Keep Blueberries from Sinking to The Bottom of The Muffins?
Blueberries are fun to bite into, when you are eating a muffin.
It's not quite as enjoyable, if the berries sink and are all in a clump in the bottom of the muffin.
Add the blueberries to the dry ingredients and gently toss them together.
When the berries have a light coating of the dry ingredients they "float" in the muffin instead of all sinking to the bottom.
Follow the instructions in the recipe for great results, so the berries will be dispersed throughout the muffins.
How to Make Fluffy Blueberry Muffins?
Handle your blueberries gently to get fluffy muffins that aren't too dense.
If the berries break or get crushed when you are combining the ingredients, they will release fruit juice that will impact the texture of your muffins.
Gently fold the ingredients together for delicious fluffy muffins.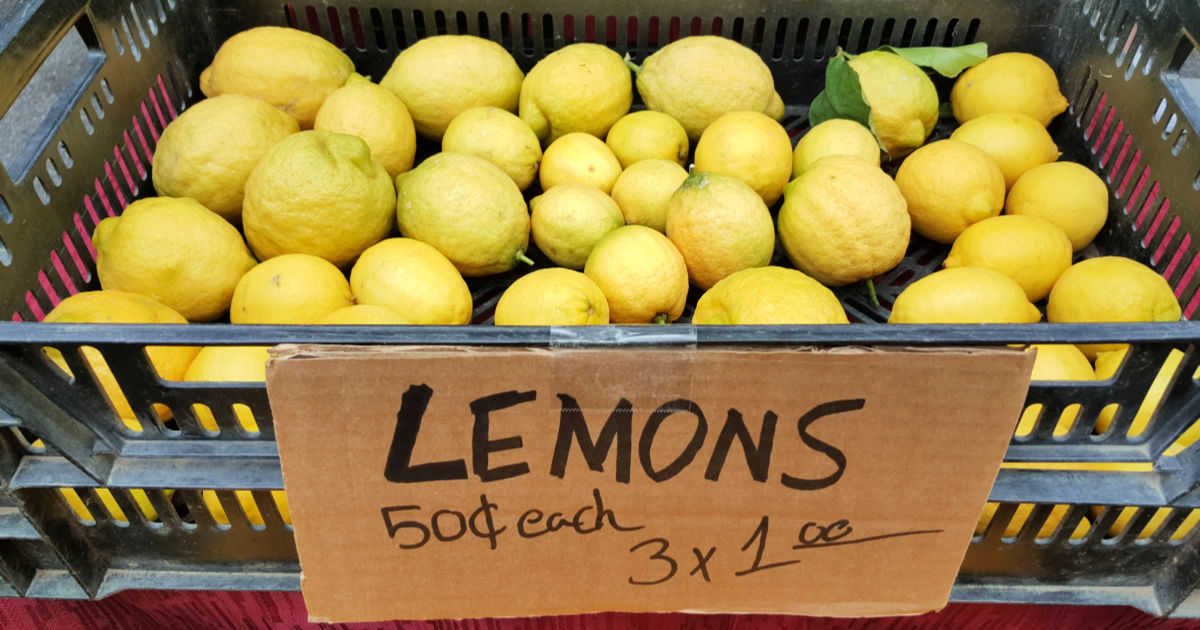 What to Do with Extra Lemon Zest and Lemon Juice
This recipe calls for 2 lemons to be zested and juiced, but you only need to use 1 tablespoon of lemon zest and ¼ cup of lemon juice.
Lemons can, of course, vary in size.
You may end up with just the right amount of zest and juice to use in the recipe or you may have more than you need.
Any extra lemon zest or juice can be stored in a small mason jar or glass dish in the refrigerator for up to a couple weeks.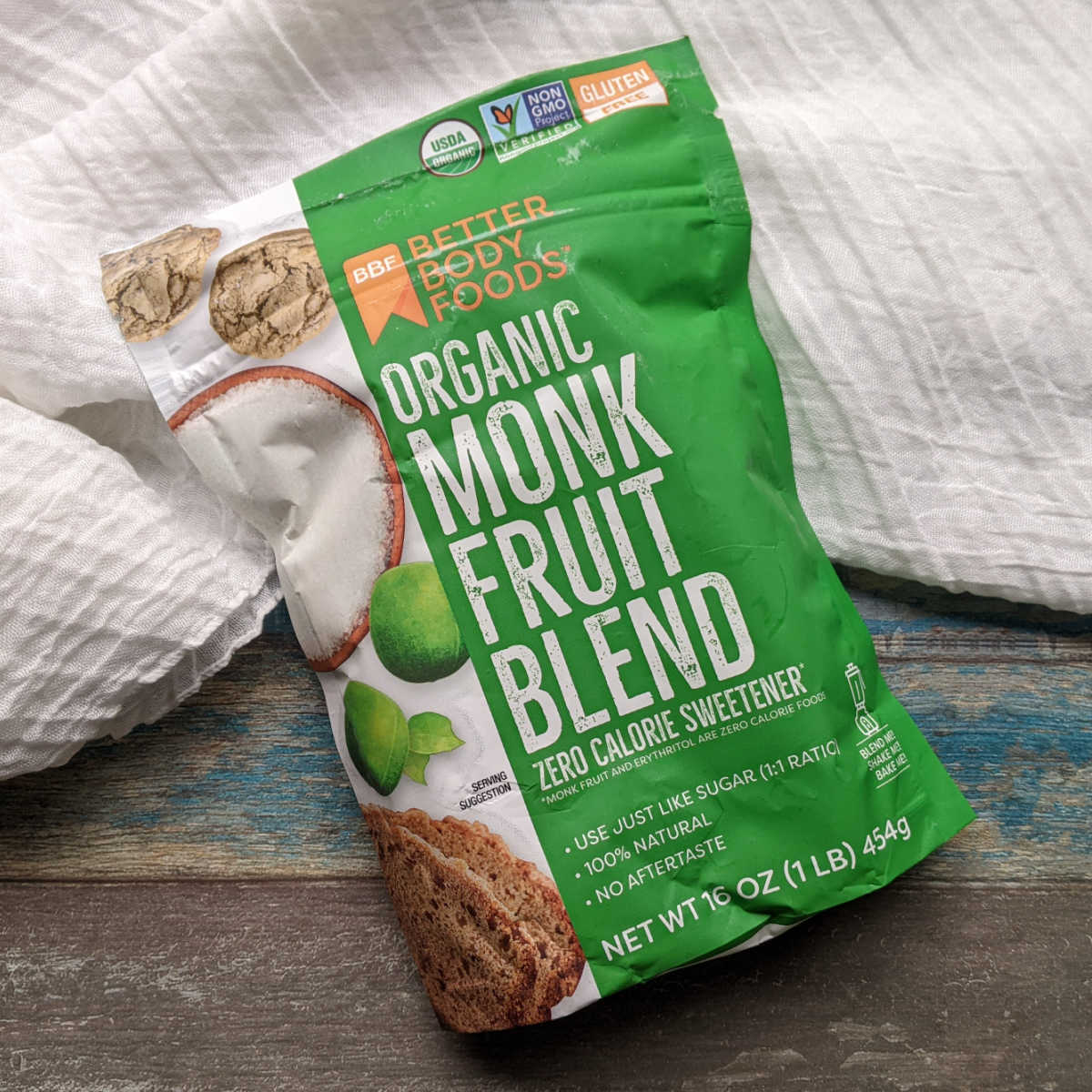 Yes!
If you are avoiding sugar or trying to cut back, monk fruit sweetener is a great option that gives you sweetness without an aftertaste.
I like zero calorie BetterBody Foods Organic Monk Fruit Blend, which is an even substitute.
You can swap the ½ cup of sugar in this recipe for a ½ cup of the Monk Fruit Blend.
The recipe still works well and you won't miss the sugar.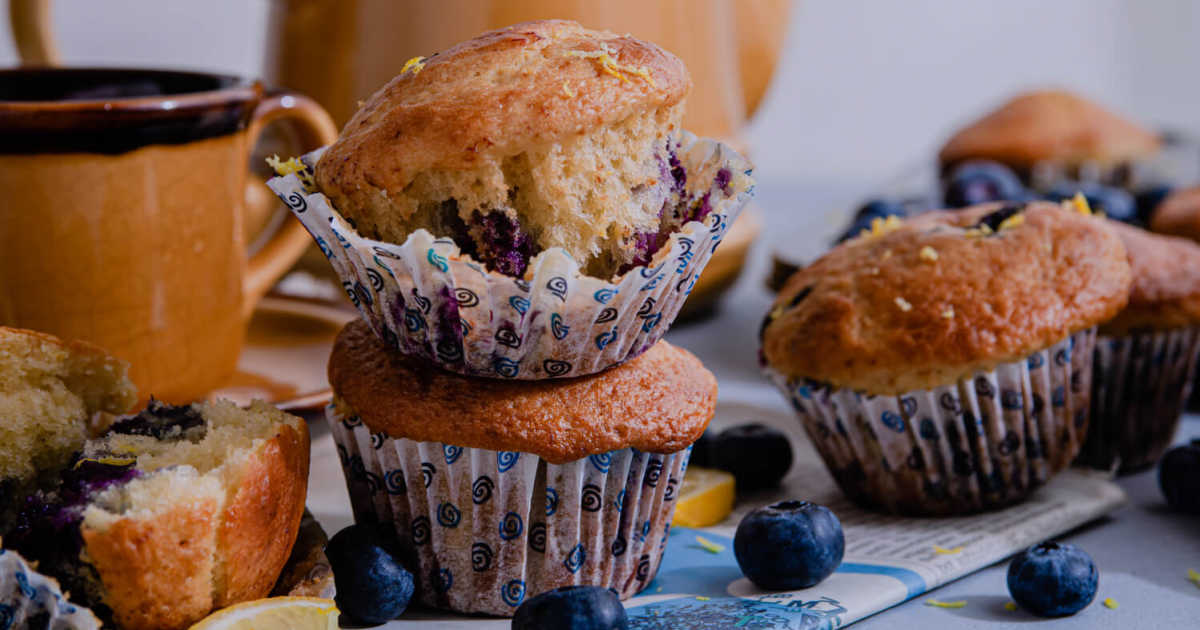 How to Store Blueberry Lemon Muffins
After the homemade muffins come out of the oven they need to cool for about 20 minutes.
Then you can either eat them right away or store them to eat later.
Wrap them individually or store them all in an airtight container, depending upon where and how you plan to eat them.
We like having them individually wrapped, so they are ready to grab and eat on the go.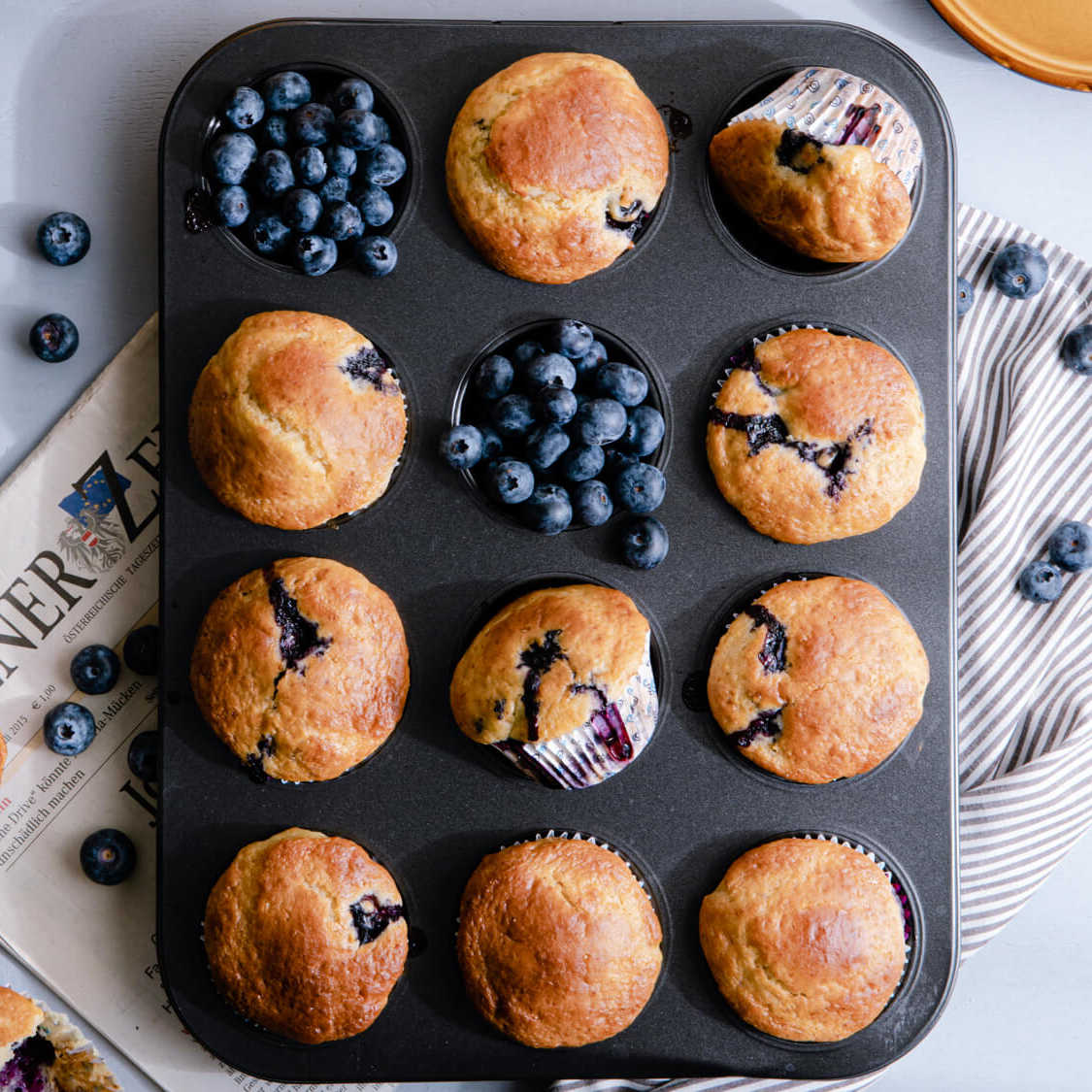 Fresh Blueberry Muffins Recipe with Lemon
Prep time: 10 minutes
Cook time: 20 minutes
Yield: 12 servings
Ingredients
2 lemons, zested and juiced (1 T lemon zest & ¼ cup lemon juice)
2 cup All-purpose Flour
¼ t Salt
½ t Baking Soda
2 t Baking Powder
½ cup Sugar
2 cups Fresh Blueberries
2 Large Eggs
¼ cup Vegetable Oil
½ cup Plain Yogurt
3 T Honey
Supplies
12 cup Muffin Pan (or two 6 cup pans)
Paper Muffin Liners
Mixing Bowls
Whisk
Spatula
Instructions
1) Preheat oven to 400 ° and put paper muffin cup liners in pan. Zest and juice the lemons. You will need 1 T zest and ¼ cup lemon juice for the recipe. Any extra can be set aside to use for something else.
2) Add flour, salt, baking soda, baking powder, sugar and 1 T lemon zest to a mixing bowl and whisk together. Add the blueberries and gently toss, so the blueberries are coated with the dry ingredients. This will help prevent the berries from settling to the bottom of the muffins.
3) In a second mixing bowl, whisk together the eggs, vegetable oil, plain yogurt, ¼ cup lemon juice and honey.
4) Carefully pour the liquid ingredients into the dry ingredients and gently fold in with a spatula. Take care not to damage the blueberries. You don't want them to bleed, which will result in dense muffins.
5) Scoop the batter evenly into the paper lined muffin cups.
6) Bake in the preheated oven for about 18 to 20 minutes until golden brown and a toothpick comes out clean.
7) Cool on a cooling rack for 20 minutes or more. Serve and enjoy!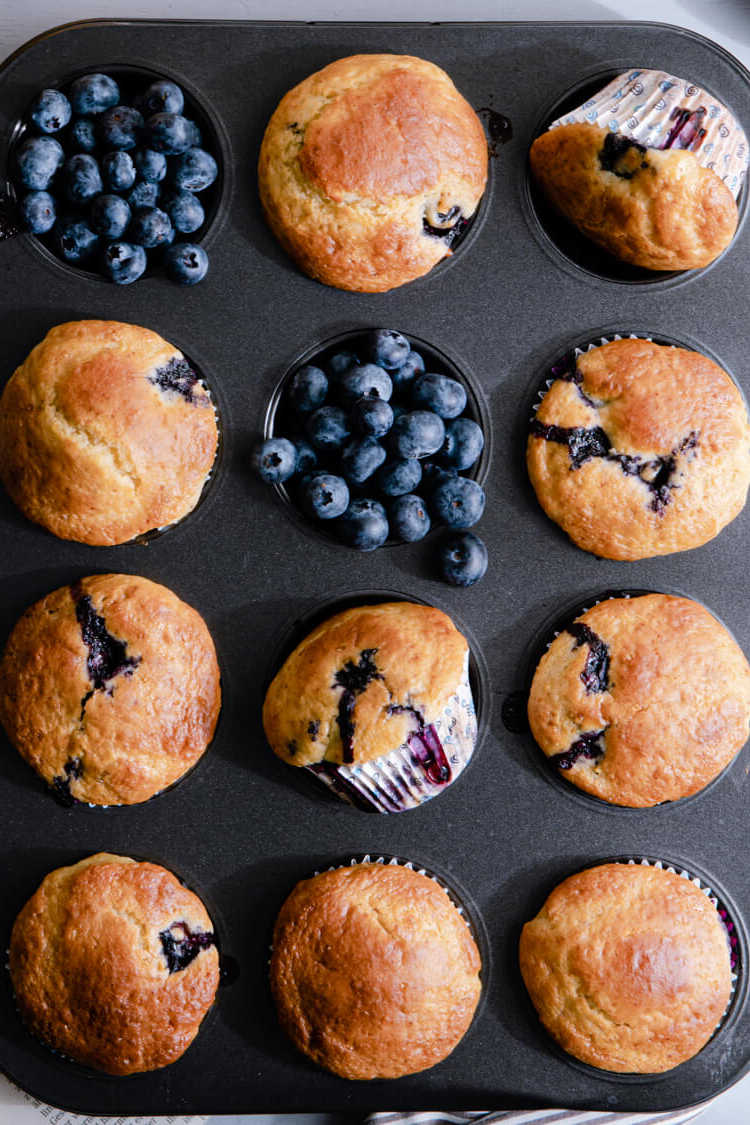 More from Mama Likes To Cook
Check out my vegetarian recipes, so you can get more great ideas for baking, cooking, blending and juicing.
Lemon Dessert Recipes
Dinner Lemon Recipes
Lemon Drink Recipes
Shop Now
For a beautiful assortment of kitchen necessities and food gifts for the whole family, check out the current deals at these online stores.
Are you ready to have some delicious fun in the kitchen?