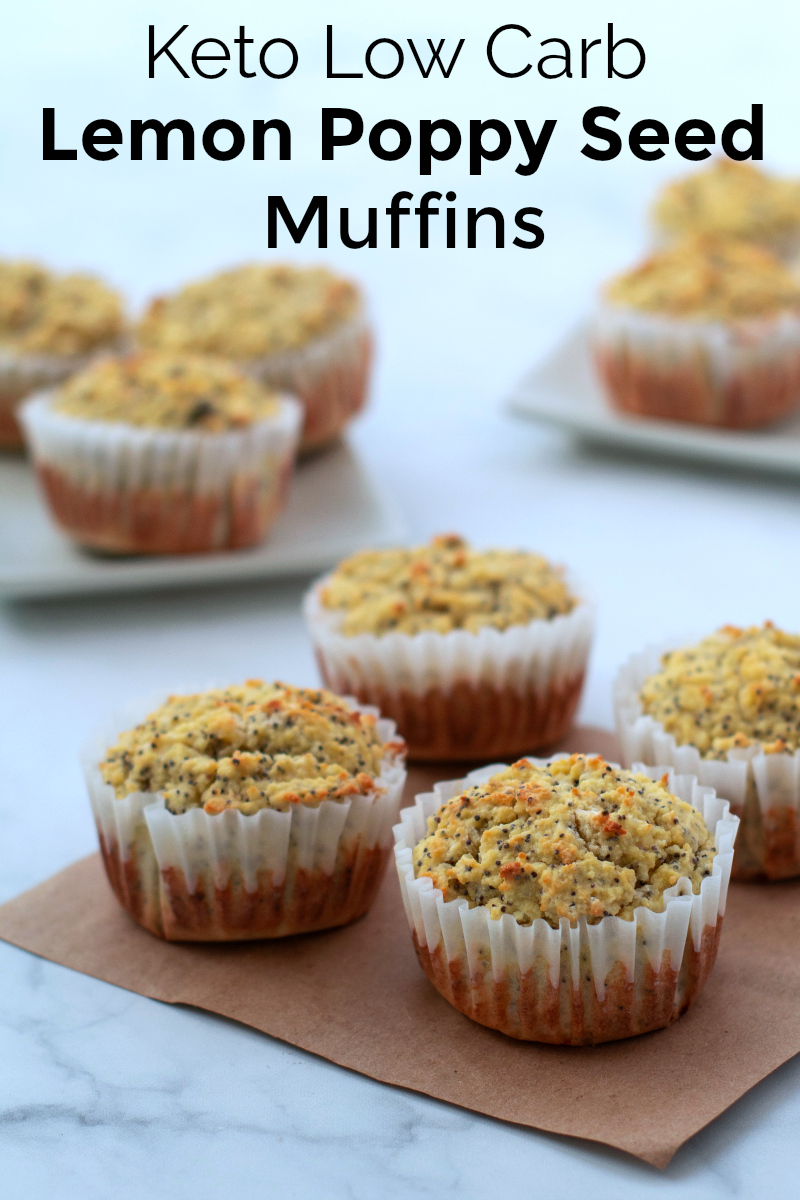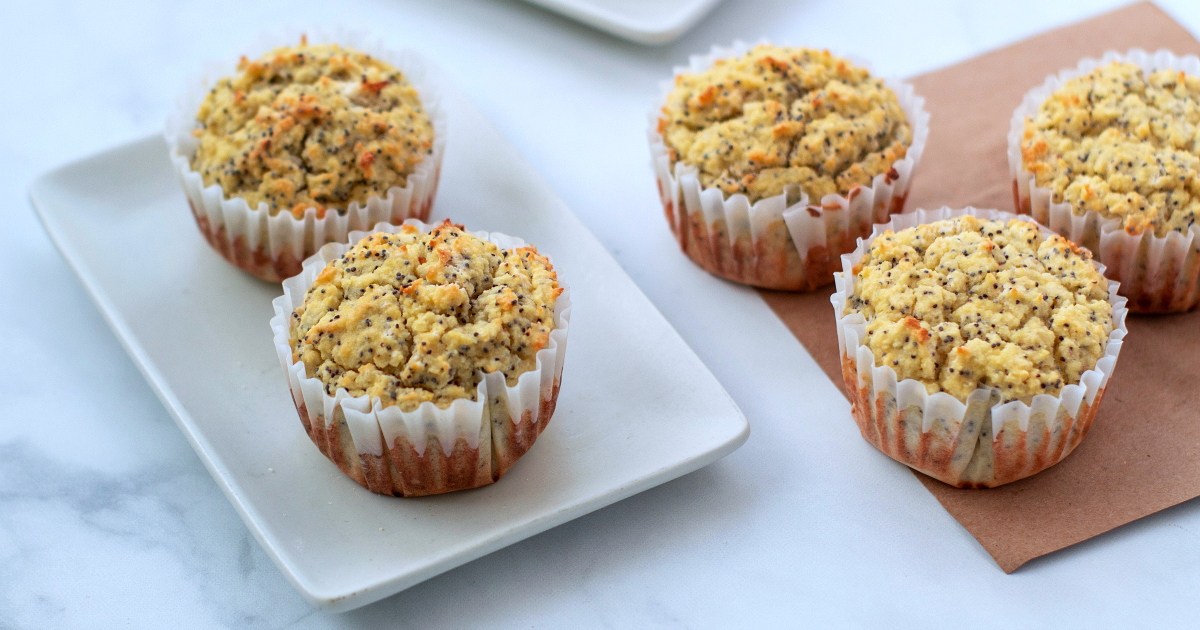 Take a bite of one of these keto poppy seed muffins, when you need a delicious treat without the guilt.
The low carb lemon muffins are made with stevia, instead of processed sugar.
They are perfect for anyone, but especially great for those of you who follow a low carb keto diet.
Of course, they are also good for all of us who love good food and are cutting back on sugar.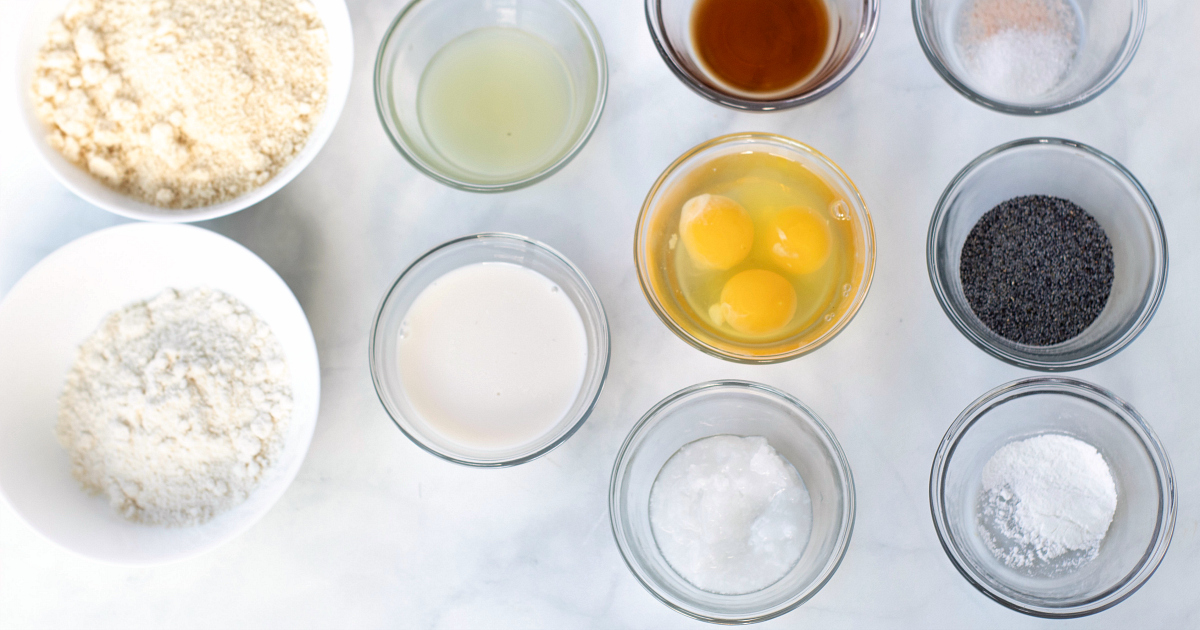 I usually think of muffins as being good for breakfast, but they are also good as a snack.
In fact, these lemon poppy seed muffins can even be eaten for dessert.
They are satisfying, so you'll enjoy your treat while sticking to your diet plan.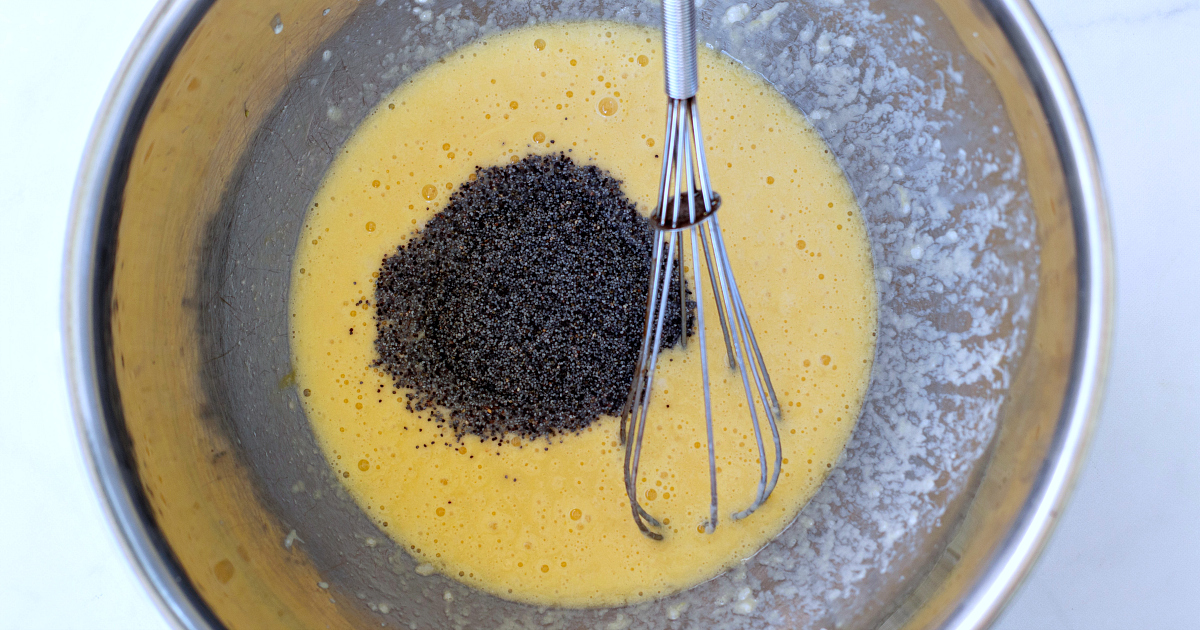 When I'm feeling ambitious in the morning, my family gets to wake up to the smell of muffins in the oven.
It really is a great way to start the day!
When you are watching what you eat, it is no fun to get cravings for things that you can't have.
This comfort food recipe solves that dilemma, so you'll want to make them often.
Yes, you can have your muffin and eat it, too!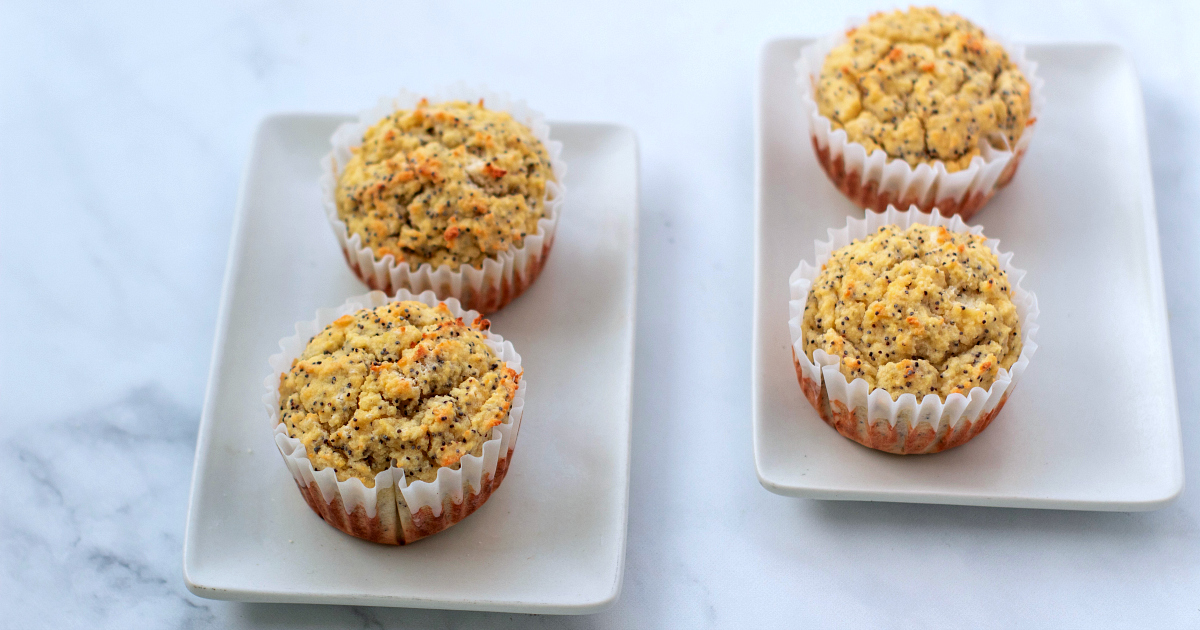 Keto Lemon Poppy Seed Muffin Recipe
Servings: 10
Serving size: 1 muffin
Prep time: 5 minutes
Cook time: 20 minutes
Total Time: 30 minutes
Ingredients:
1 ½ cups almond flour
½ cup coconut flour
1 t baking powder
2 t stevia powder
Pinch of salt
¾ cup unsweetened almond milk
3 eggs
2 T poppy seeds
3 T lemon juice
3 T coconut oil, melted
Instructions:
Preheat the oven to 375° F
Place paper baking cups in a muffin tin. Then, set aside.
In a medium bowl add dry ingredients (almond flour, coconut flour, baking powder, stevia, and salt) whisk and set aside for later.
Using a separate bowl, add the liquid ingredients (almond milk, eggs, lemon juice, and coconut oil) whisk by hand or with an electric mixer until well combined.
Add poppy seeds into the liquid batter, followed by the dry ingredients. Then whisk until batter is creamy.
With an ice cream scoop or a ⅓ measuring cup pour the batter into each muffin baking cup. This way all muffins will be the same size, so they will bake evenly.
Bake for 18 to 20 minutes, test the center of the muffins with a toothpick to make sure that muffins are done. They will be done, when the stick comes out clean.
Nutritional Information
Calories: 188
Fat:15g
Carb:8g
Fiber: 5g
Net Carb: 3g
Protein: 7g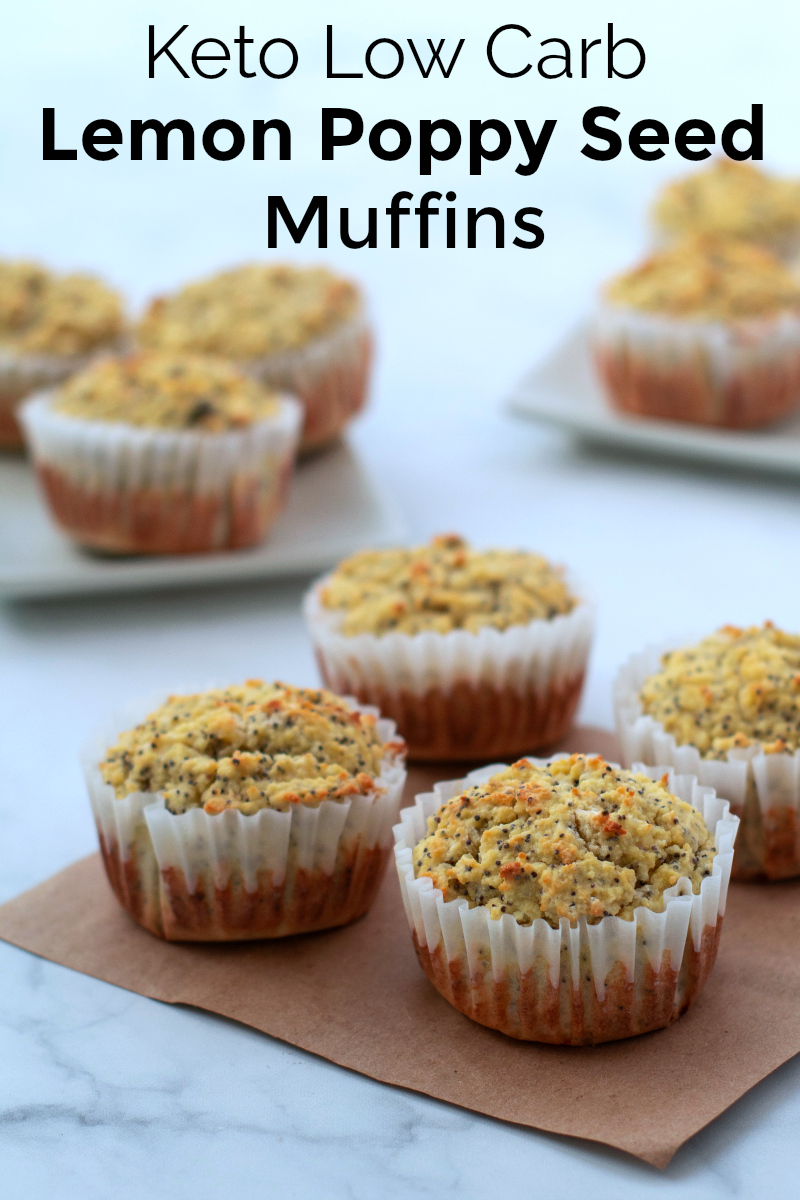 More from Mama Likes To Cook
Check out my vegetarian recipes, so you can get more great ideas for baking, cooking, blending and juicing.
Lemon Dessert Recipes
Dinner Lemon Recipes
Lemon Drink Recipes
Shopping Tips
Check out the latest deals on kitchen necessities and food gifts for the whole family, when you visit these online stores.
Are you ready to have some delicious fun in the kitchen?