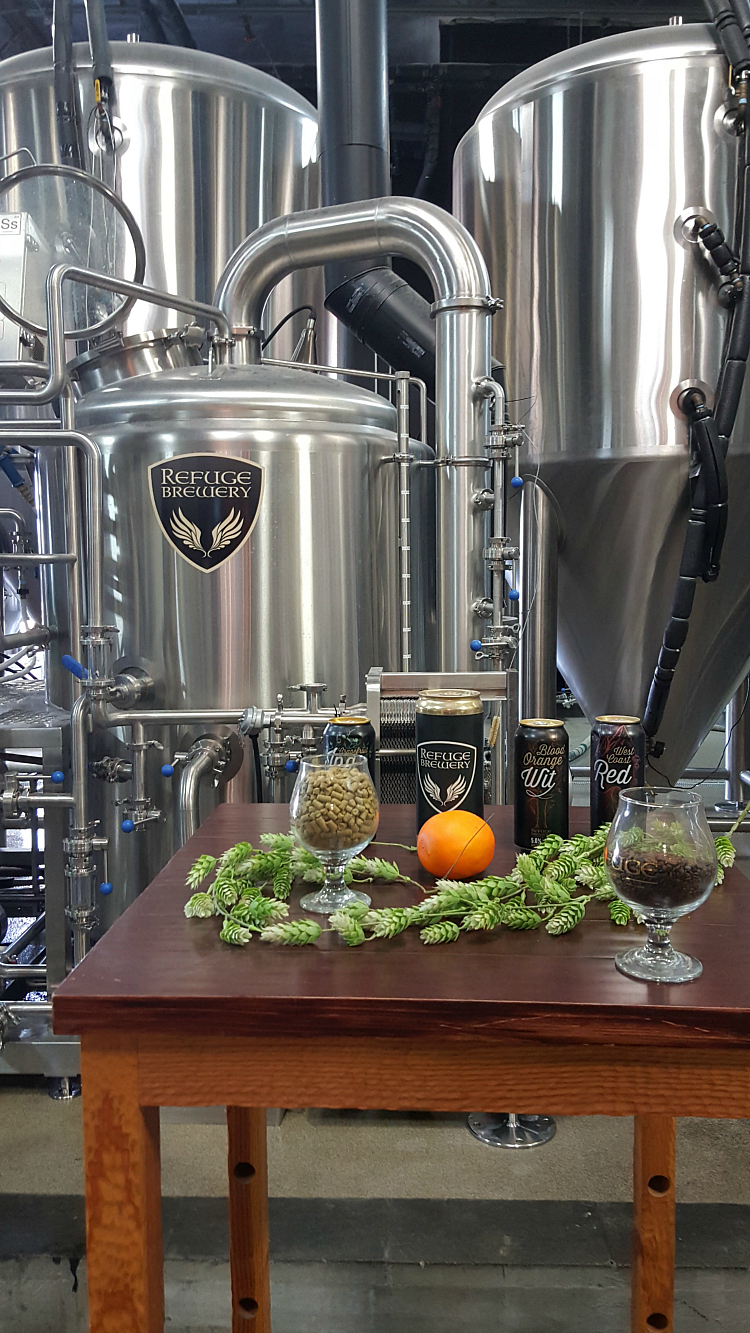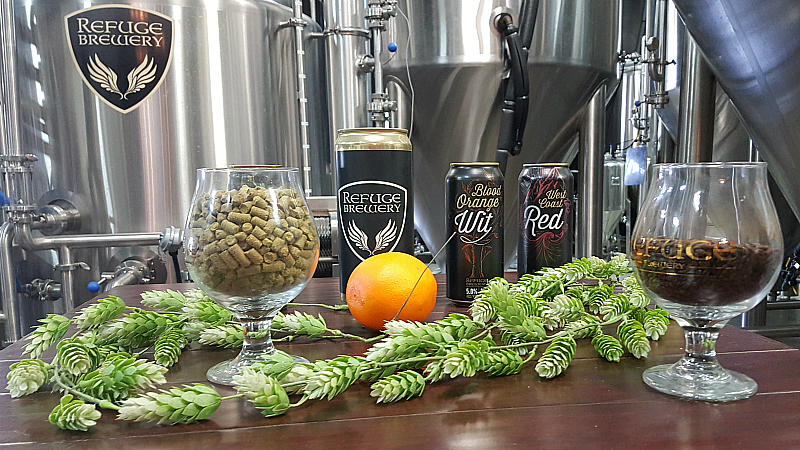 When I drink, I choose quality, and I do appreciate a good, craft beer. The beer I discovered at Refuge Brewery in Temecula was fantastic!
The brewery and tasting room are located in an industrial area near Old Town Temecula. They've created a great space for people to hang out and you can watch the brewmasters at work. Knowledgeable staff members can answer your questions as you enjoy a flight or a pint.
At Refuge, they are big fans of Belgian style beer making, so you'll definitely see that influence in their beer.
However, they have also placed their own modern, Southern California imprint on their brewing techniques. Some ingredients are locally sourced and their eco-friendly mindset is evident throughout the brewery.
Refuge is most famous for their Blood Orange Wit, which is made with locally sourced fresh citrus. It takes over 200 pounds of blood oranges for each batch of this Belgian style beer. It is refreshing and has natural sweet and tart flavor from the fruit.
My favorite was the Whiskey Trip from their reserves menu. The full flavored brew is triple aged in bourbon barrels and I loved it at first sip.
Photo Gallery