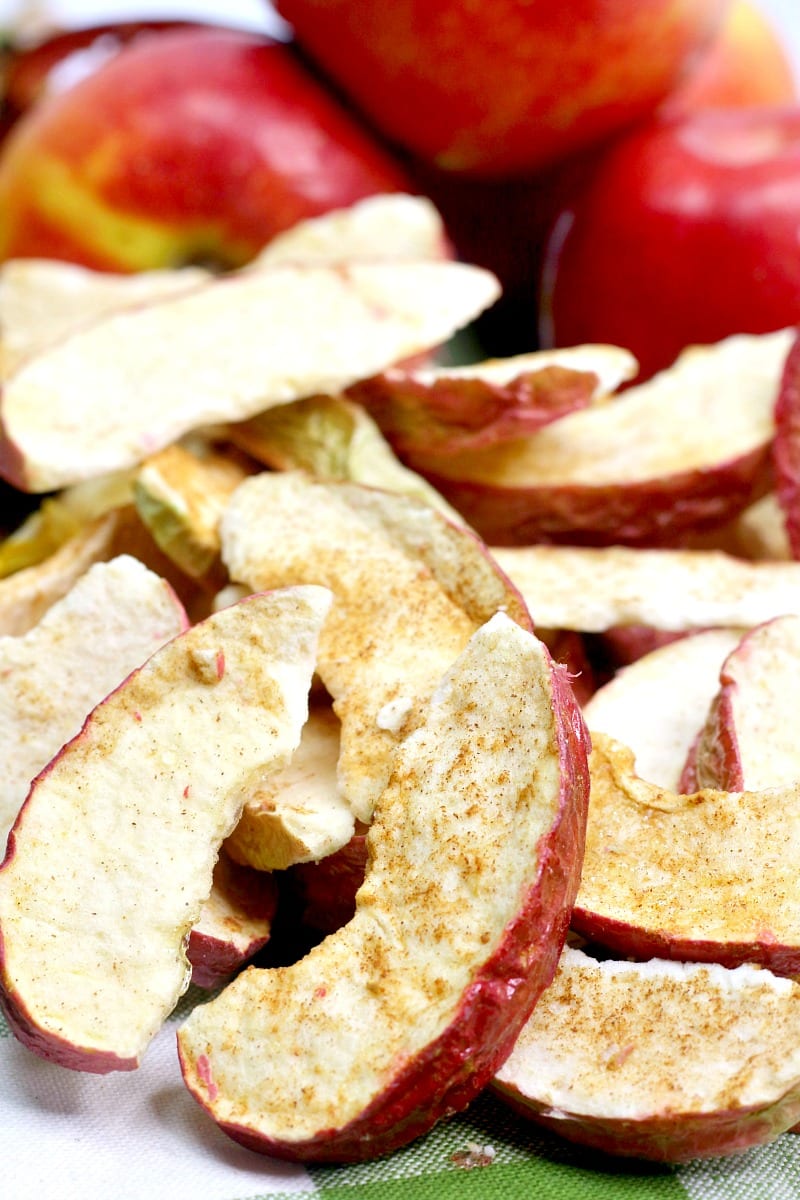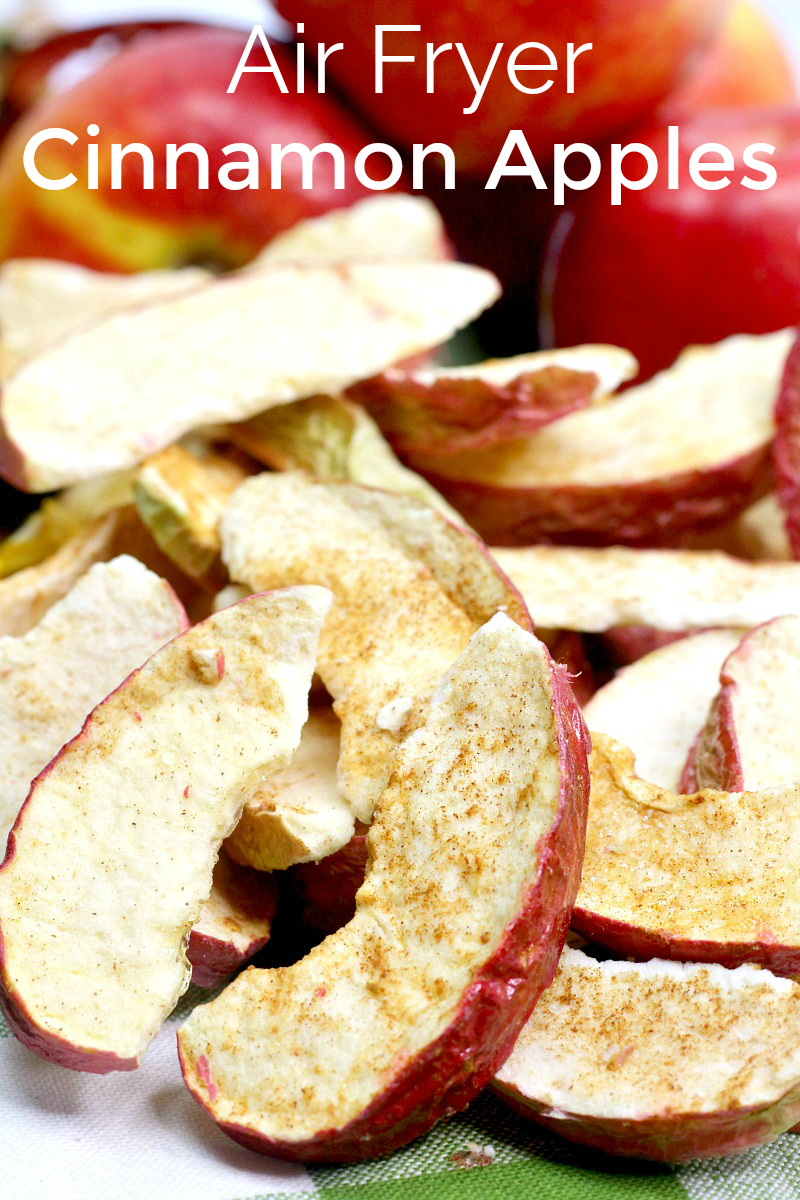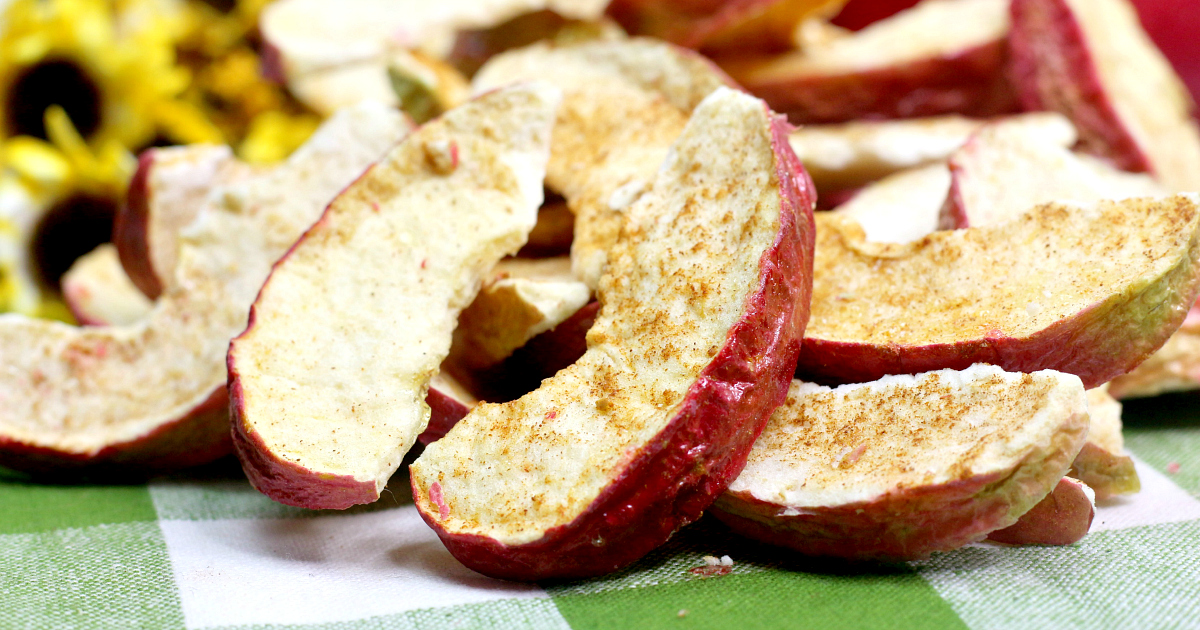 Make Crispy Apple Chips in Your Air Fryer
Crispy air fryer cinnamon apples are deliciously satisfying, so you'll want to make them often.
They are easy to make and don't have any sugar added.
There are times, when I crave something crunchy.
Fortunately, we don't have to resort to deep frying or pre-packaged junk food.
An air fryer gives you that crunch, without the adding fat or other questionable ingredients.
This recipe uses just 3 simple ingredients, so you may already have them on hand.
Gala apples were used for this batch of apple wedges, but you are welcome to use another favorite variety.
We also eat Granny Smith and Pink Lady apples often.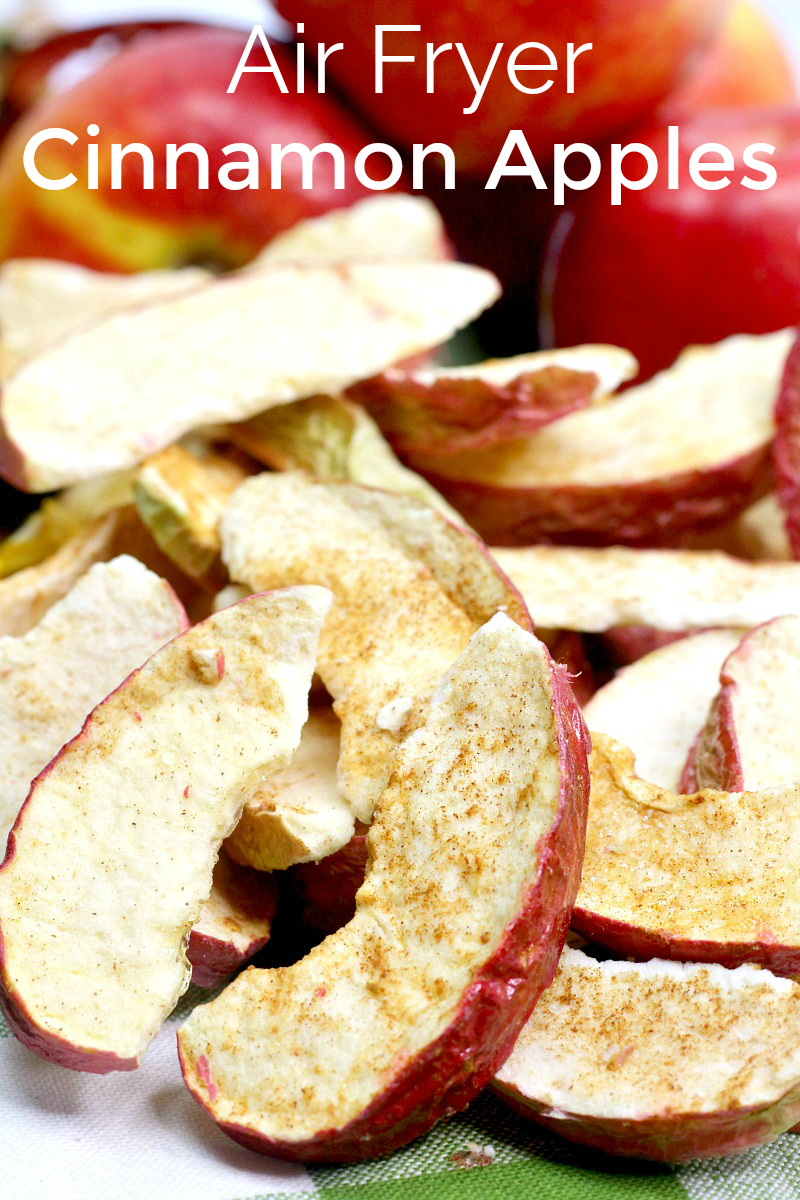 Kids can definitely help make this tasty snack, and bigger kids will be able to do it all by themselves from start to finish.
This is a great way to encourage your whole family to make healthier snacking choices.
You can eat them right after they are made or you can make them ahead of time to pack in lunches for school or work.
I love it, when I can make a simple recipe that is both satisfying and healthier than other snacks.
Enjoy!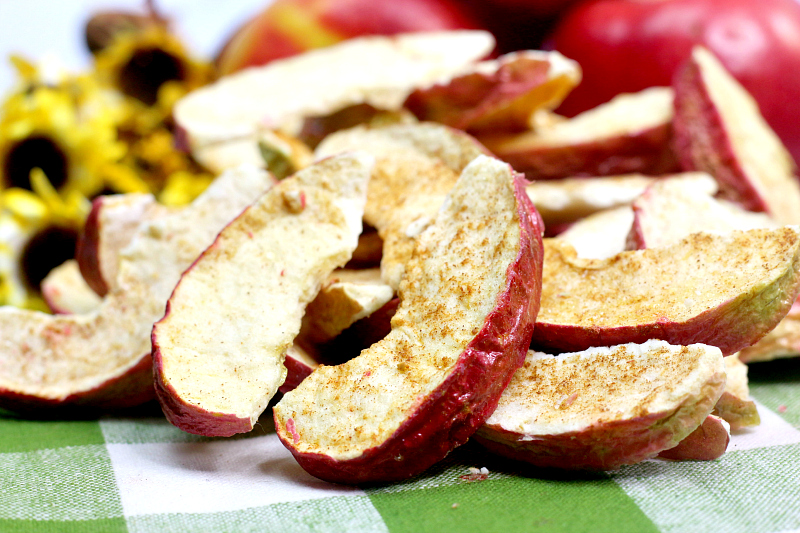 Air Fryer Cinnamon Apples Recipe
Ingredients:
2 Large Apples
1 t Ground Cinnamon
1/8 t Sugar
Supplies
Air Fryer
Medium Bowl
Cooling Rack
Instructions:
1) Preheat air fryer to 390°.
2) Stir together cinnamon and sugar in a mixing bowl.
3) Cut each apple into eighths.
4) Toss apples with the cinnamon and sugar mixture.
5) Arrange a single layer of the apple wedges in the air fryer.
6) Cook for 4 minutes at 390°.
7) Flip the apple wedges and cook for another 4 minutes until apples are crisp.
8) Transfer the apple wedges on a cooling rack and allow them to cool completely.
9) Repeat the process cooking single layers of apple wedges until all are cooked and cooled.
10) Eat right away or store in an airtight container.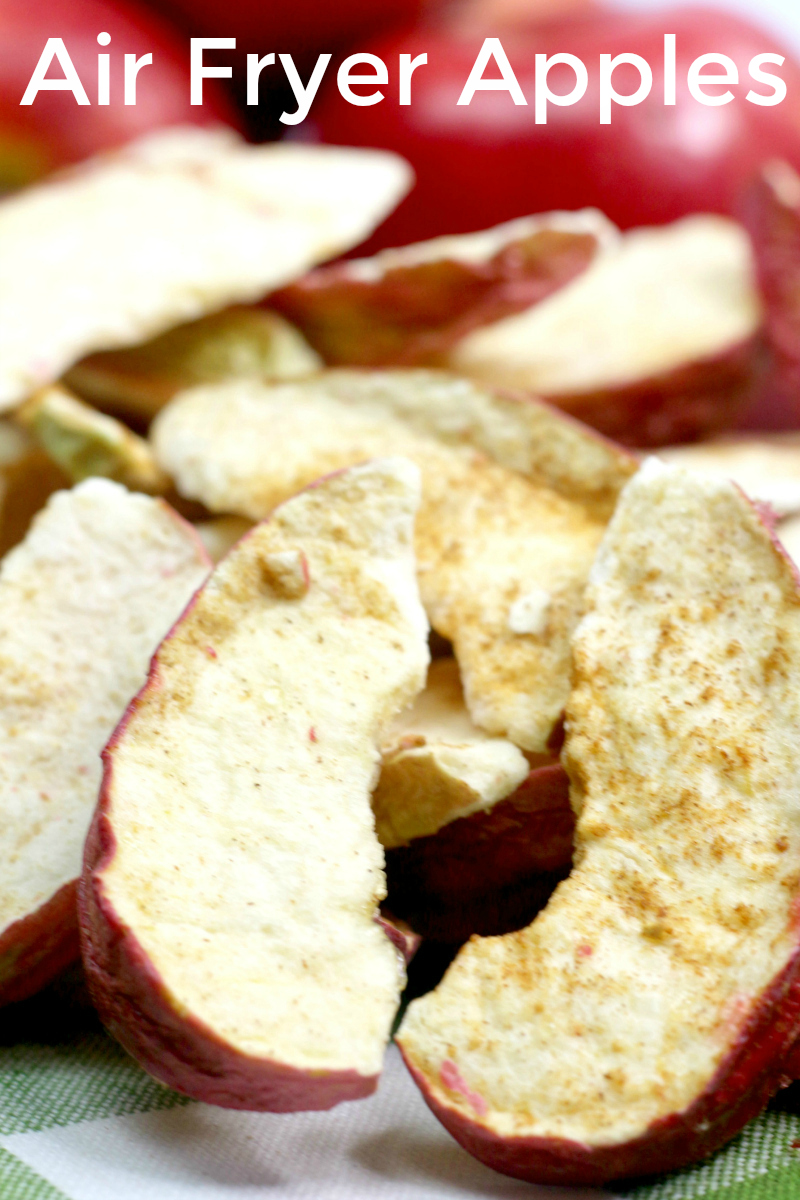 More from Mama Likes To Cook
Check out my vegetarian recipes, so you can get more great ideas for baking, cooking, blending and juicing.
Apple Recipes
Caramel Apple Recipes
Air Fryer Recipes
Shop Now
For a beautiful assortment of kitchen necessities and food gifts for the whole family, check out the current deals at these online stores.
Are you ready to have some delicious fun in the kitchen?