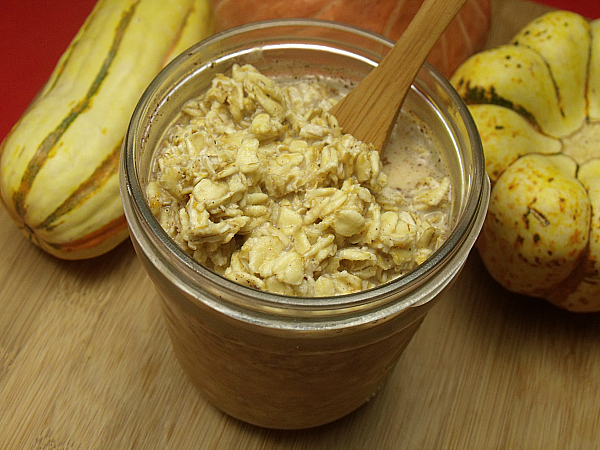 Pumpkin and oatmeal are two of my favorite comfort foods, so combining them was a natural choice!
Overnight Oats are super easy to prepare. Small kids can enjoy helping and bigger kids can make their own. It only takes a moment the night before and then a delicious feel-good breakfast is waiting for you in the morning.
Pumpkin Overnight Oats
Ingredients:
1 cup Oats
1 cup Milk
2 T Canned Pumpkin
1 T Honey
1/4 t Pumpkin Pie Spice
Instructions:
Add everything except for the oats to a pint sized mason jar. Mix well.
Add oats and stir.
Refrigerate overnight.
Stir and enjoy!
Tips:
The recipe can be used with cow's milk, an alternative milk (almond, soy, rice…) or even water. A vanilla flavored milk alternative is tasty, too.
If you don't have pumpkin pie spice, you can use cinnamon alone or a combination of cinnamon, nutmeg, ginger, clovers and/or allspice.
For additional options see my Chocolate Overnight Oats and Maple Overnight Oats recipes.