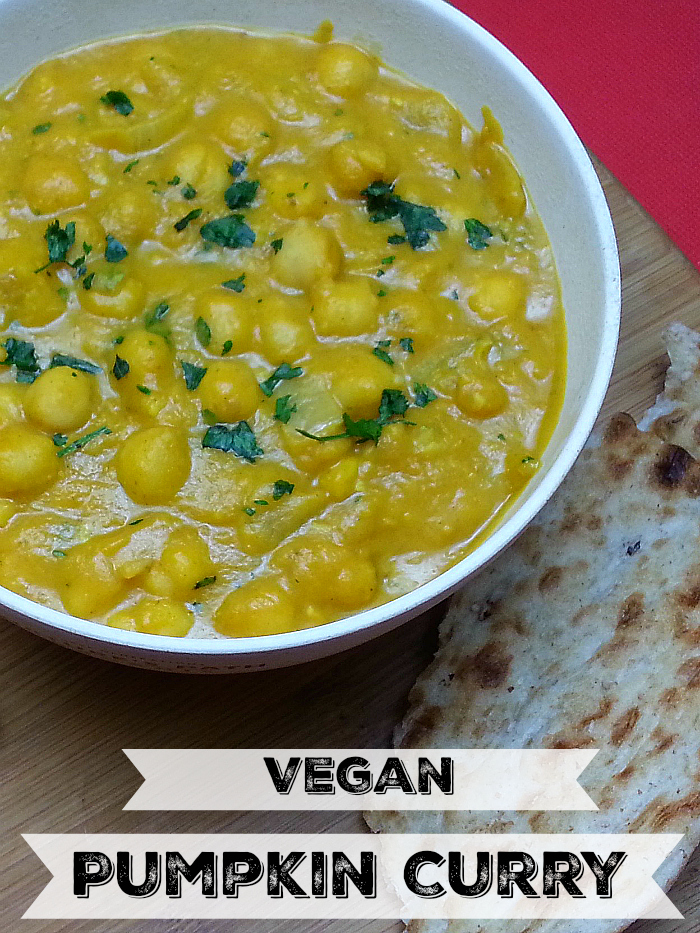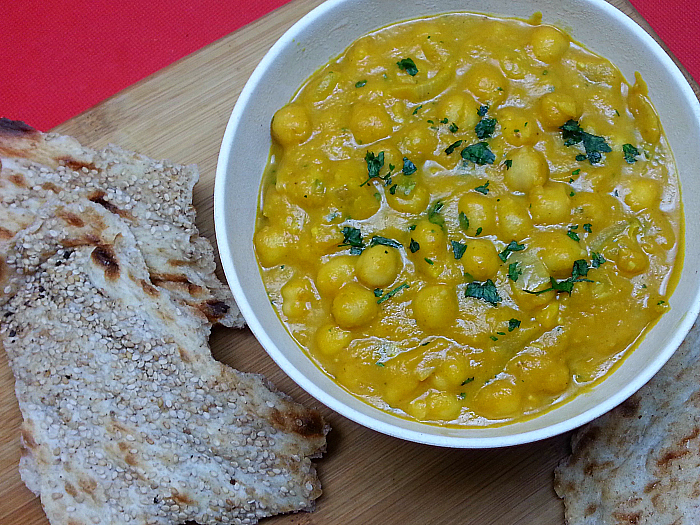 A good meal is especially satisfying, when you're tired from a long day.
This vegan pumpkin curry dish is easy to prepare, since it calls for ingredients that I generally have on hand.
We often think of pumpkin in the Fall, when it shows up as pie, bread and other desserts.
However, I prefer pumpkin in savory dishes.
Pumpkin goes well with savory flavors like onion and garlic.
This is a feel good skillet meal that my family loves, so I make it often.
Vegan Pumpkin Curry Recipe
Ingredients:
2T Coconut Oil
1 Medium Onion, chopped
4 cloves Garlic, chopped
2T Ginger, chopped
2 cans Garbanzo Beans (aka Chickpeas)
1 can Pumpkin
1 t Turmeric
1 t Cumin
1 T Parsley
1 cup Coconut Milk
Salt to taste
Instructions:
Heat oil in a skillet. Then add onion and garlic and cook for a couple minutes on high until onions are translucent.
Add garbanzo beans including the liquid (aquafaba) from the can, and then reduce heat low. Simmer for 5-7 minutes.
Stir in additional ingredients and simmer for another 3 minutes.
Serve with bread or rice.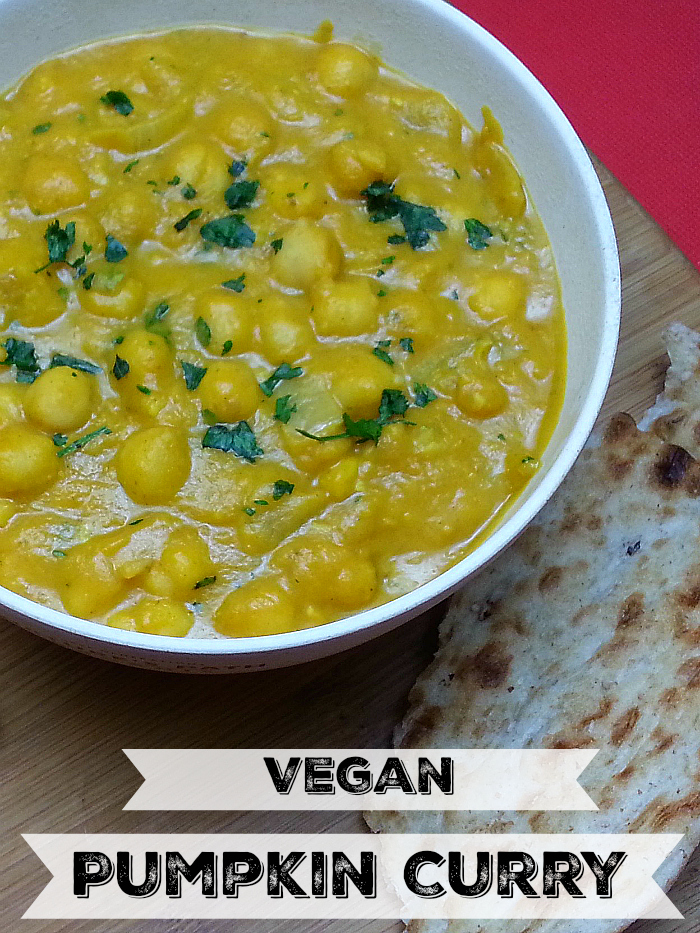 More from Mama Likes to Cook
Check out the rest of my vegetarian recipes, so you can get more great ideas for baking, cooking, blending and juicing.
Pumpkin Breakfast Recipes
Pumpkin Dessert Recipes
Dips Made with Pumpkin
Dinner Recipes with Pumpkin
Shopping Tips
For a beautiful assortment of kitchen necessities and food gifts for the whole family, check out the deals at these online stores.
Are you ready to have some delicious fun in the kitchen?