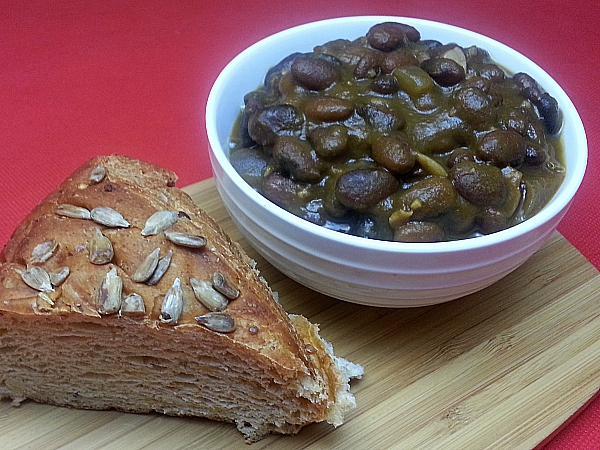 Pumpkin is wonderful all year long, but when Fall comes around we just can't seem to get enough.
This crock pot chili only takes a few minutes of prep time and the the slow cooker does the rest. It's a savory dish with the subtle flavor of pumpkin pie spice.
Vegan Slow Cooker Pumpkin Spice Chili
Ingredients:
1 pound Pinto or Kidney Beans
3 cups Vegetable Broth
1 15 oz. can/carton Pumpkin Puree
3 Cloves Garlic, Chopped
1 Medium Red Onion, Chopped
1 t Pumpkin Pie Spice
Salt to taste
Instructions:
Combine all ingredients except pumpkin pie spice in a slow cooker.
Cook on high for approximately 4 hours
When there are about 30 minutes left, stir in pumpkin pie spice. Continue cooking until beans are tender.