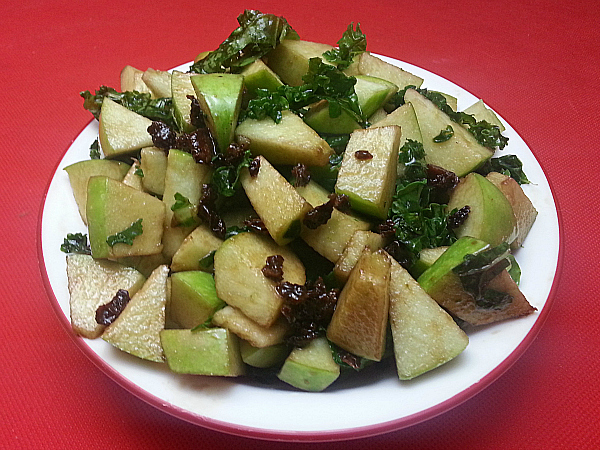 Apples and cranberries are two of my favorite Fall fruits that go together well. I especially like crisp, tart Granny Smith apples.
The salad works well as a side dish. If you want to serve it as a meal, you can add nuts for protein. It can easily be doubled or tripled (or more!) to feed a crowd at a potluck or party.
Apple Salad with Cranberries
Ingredients:
2 Granny Smith Apples, cored and cubed
1 Kale leaf, torn into bite sized pieces
1/4 cup Dried Cranberries
1 T Balsamic Vinegar
1 T Extra Virgin Olive Oil
Optional: Walnuts or Almonds
Instructions:
Combine all ingredients and toss together.
Chill for 15 minutes or more to allow the flavors to blend. Serve and enjoy.