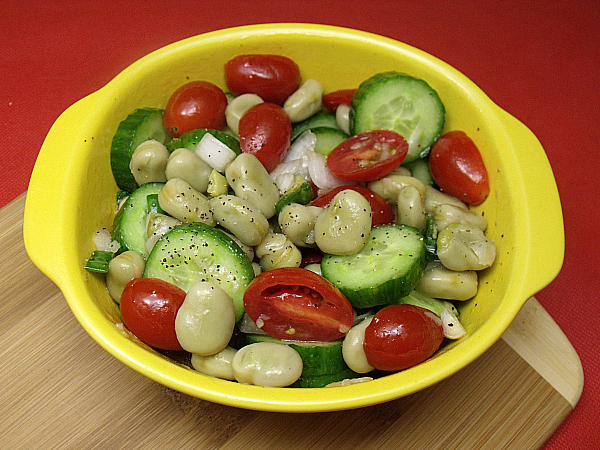 This simple salad is packed full of flavor and feel-good nutrition. I've eaten it by itself for lunch or it can be served as a side dish with a meal.
I used Melissa's Peeled & Steamed Fava Beans that are ready to eat. The texture and flavor are better than canned and it's a whole lot easier than steaming them myself. I can put the salad together in just a couple of minutes.
Fava Bean Salad
Ingredients:
1 cup Fava Beans
1 pint Grape Tomatoes, halved
1 Mini Cucumber, sliced
1 Mexican Onion, chopped
1 Lemon, juiced
1 t Minced Garlic

2 T Extra Virgin Olive Oil
Salt and Black Pepper to Taste
Instructions:
Combine all ingredients in a bowl. Toss gently to mix.
Chill for about 10 minutes. Serve.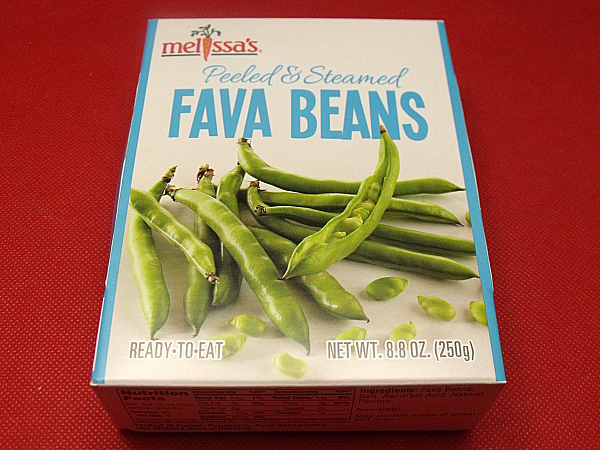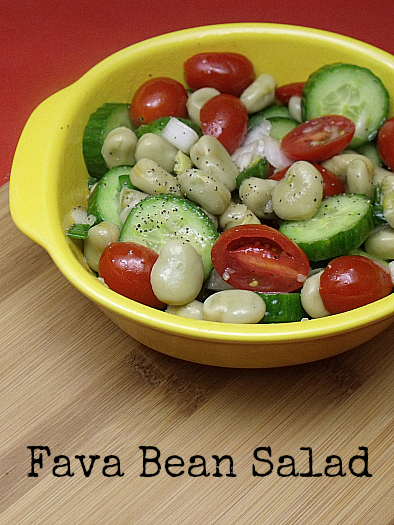 More from Mama Likes To Cook
Check out my salad recipes, so you can get more delicious inspiration.
Following are some of my favorite salad recipes:
Then take a look at the rest of my vegetarian recipes, so you can have even more delicious fun in the kitchen!