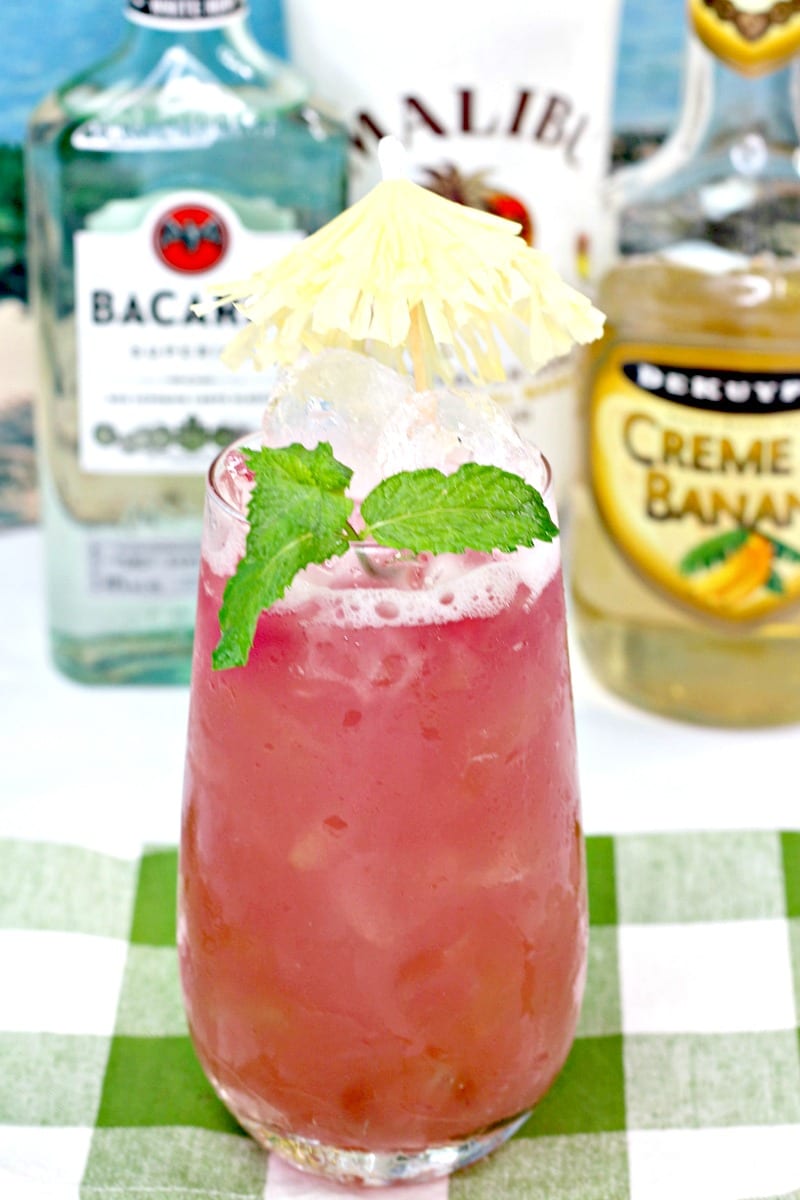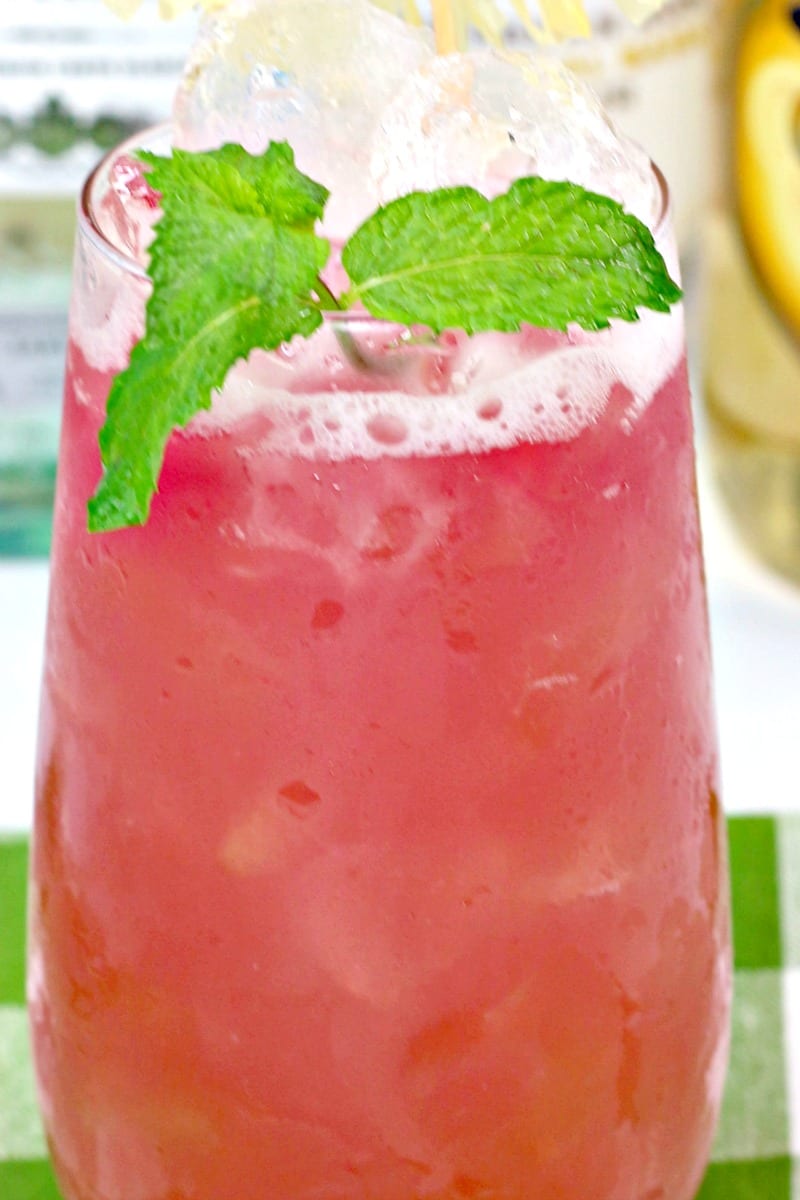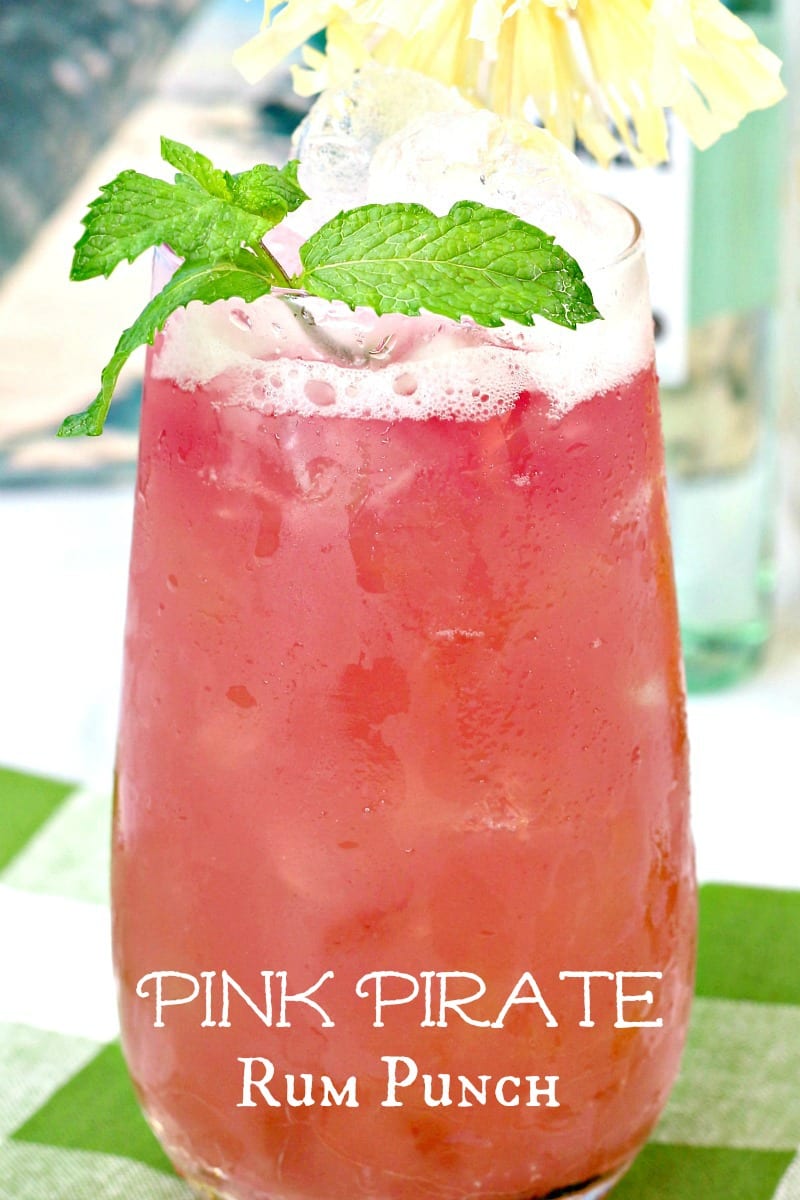 Refreshing Rum Punch with Coconut and Banana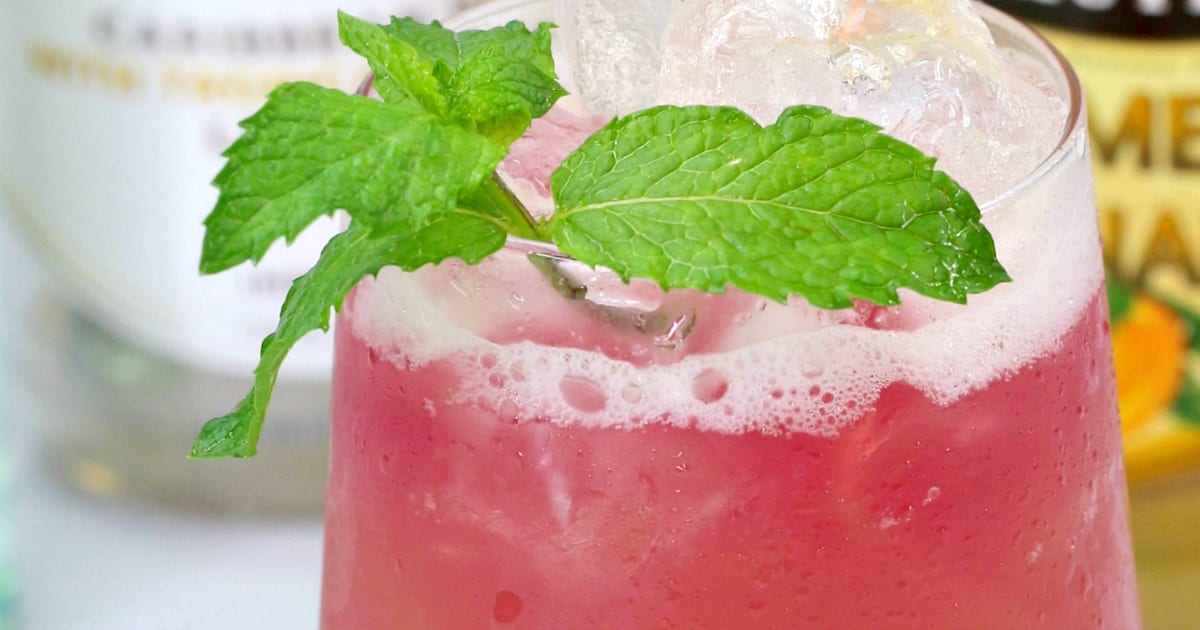 When you want a refreshing Caribbean beverage, enjoy a tall glass of my pink pirate rum punch.
A hammock on a white sand beach is one of my favorite places to be, but that isn't always possible.
I love a drink that lets me pretend that there is clear blue water nearby, instead of a pile of laundry and work waiting on my desk.
This tasty cocktail gives me that vacation feeling at home, whether I'm taking a break alone or enjoying time with friends.
The pretty pink drink has flavors that I do enjoy, when I'm on holiday.
You'll taste rum, coconut and banana with each sip.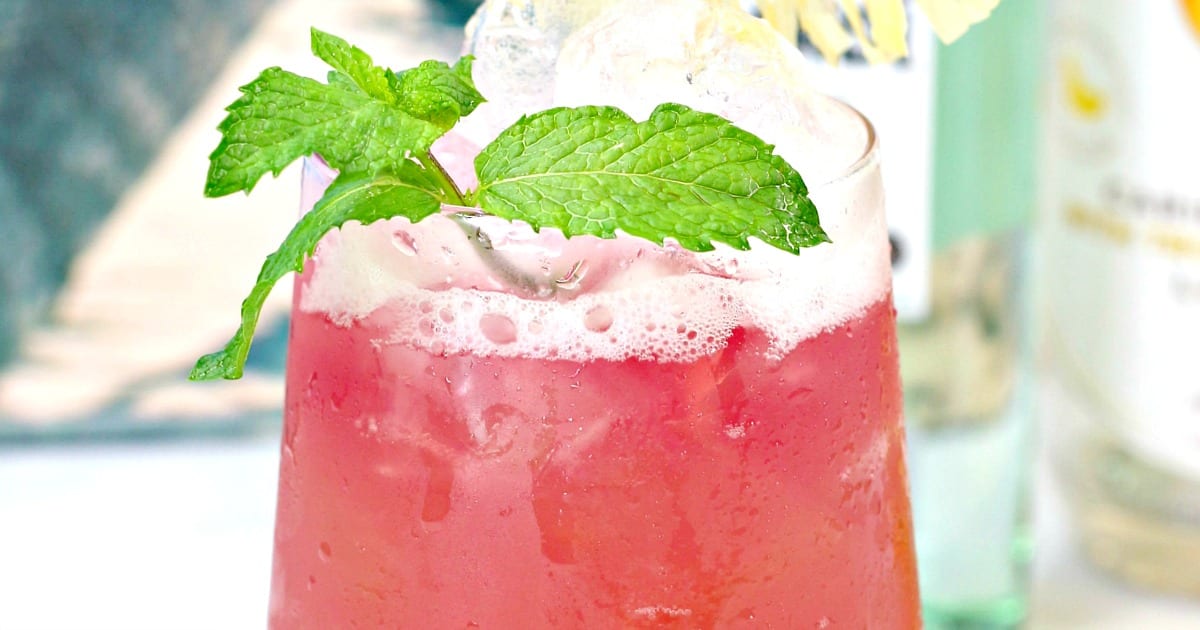 What Rum Is Best for Rum Punch?
Any brand of rum will do for this cocktail, so feel free to use your favorite.
Rum is the star of this drink, so choose a brand and type of rum that you will enjoy.
A lighter rum will result in a pale pink punch, while a dark rum will give you a deeper, reddish drink.
If you want this cocktail to be a certain shade of pink, keep that in mind when selecting your rum.
Where Does Rum Originate?
Rum is originally from the West Indies, where it has been made since at least the mid- 1600's.
I had a great time touring the Brugal Rum Distillery, when I was in the Dominican Republic.
They haven't been around since the very beginning, but this distillery has been in business since 1888.
Naturally, this is a favorite for me, since it brings back memories of that particular Caribbean vacation.
However, any rum has the ability to give me a vacation feeling for at least a little while.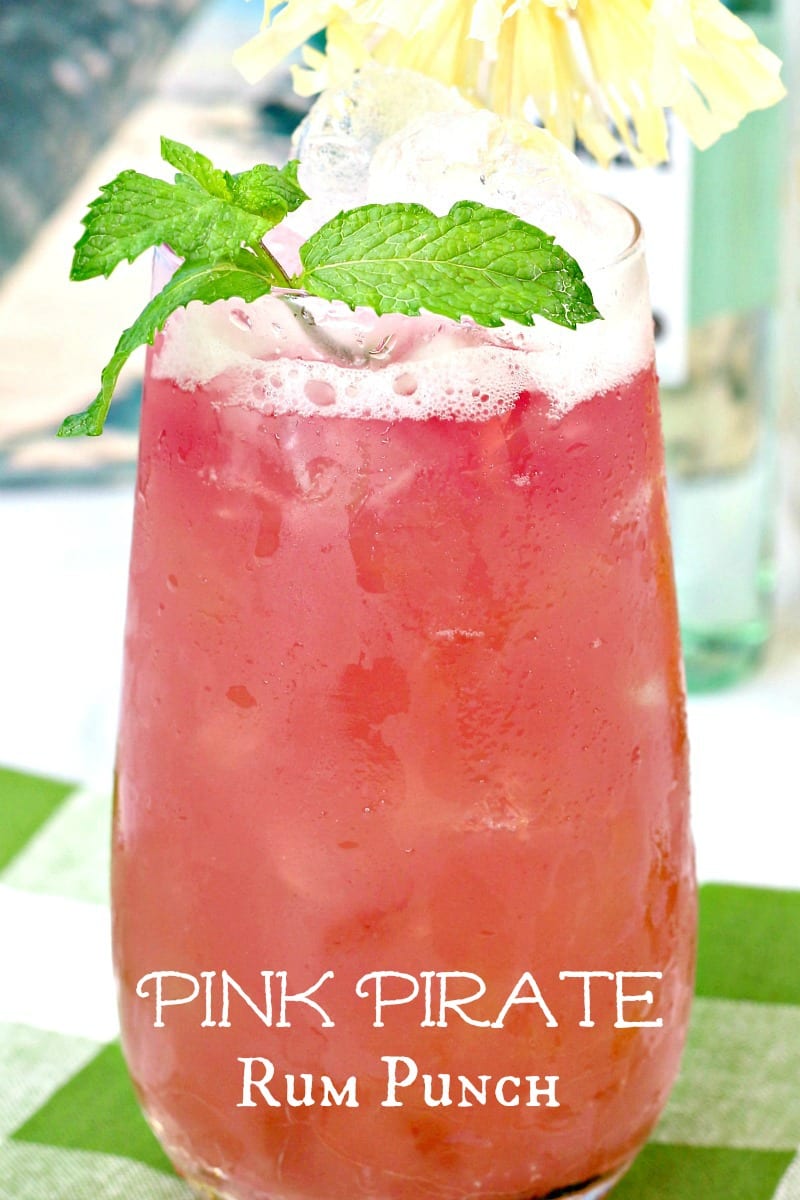 What If I Don't Have A Cocktail Shaker?
A cocktail shaker is nice to have as part of your home bar supplies.
However, it isn't absolutely necessary.
An easy home bartender hack is to use a quart mason jar with a tight fitting lid instead of a cocktail shaker.
It may not look as professional, but your beverage will still be chilled and tasty.
What If I Don't Have a Cocktail Jigger?
A jigger makes it easy to quickly measure your cocktail ingredients that are typically measured by the ounce.
If you don't have one, you can use a regular measuring cup as long as it also has markings for ounces.
Another option is to measure with a tablespoon.
One ounce is equivalent to 2 tablespoons, so it is easy to do the math for the recipe.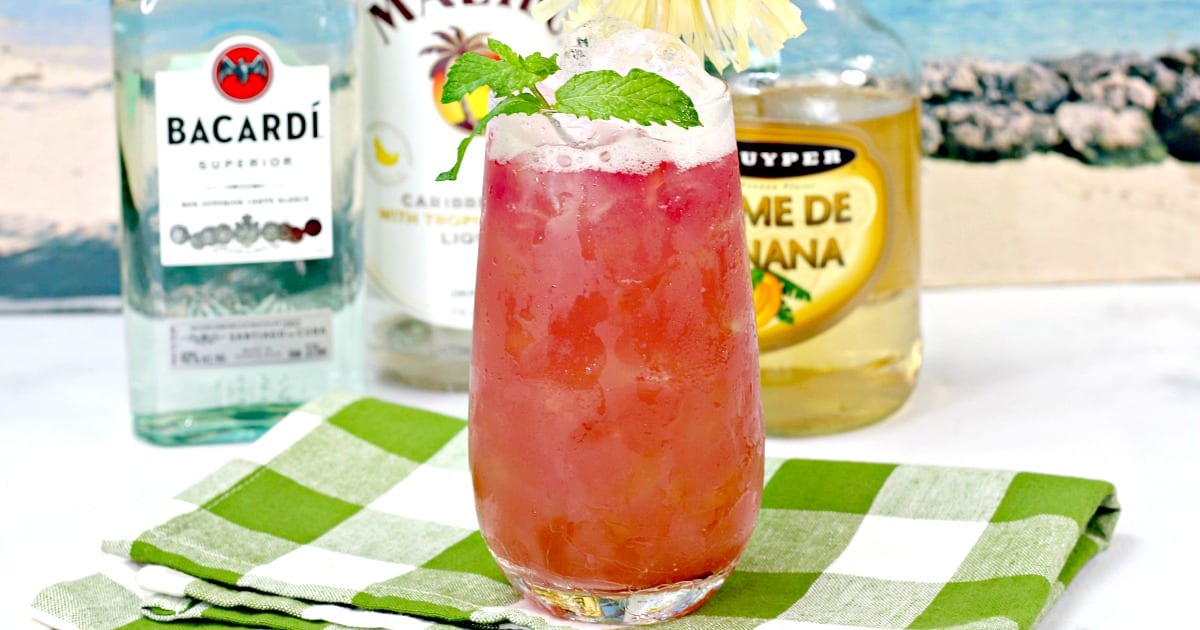 Pink Pirate Rum Punch Recipe
Prep Time: 5 Minutes
Yield: 1 Serving
Ingredients
1/2 oz. Rum
1 oz. Coconut Rum
1 oz. Banana Liqueur
2 oz. Cranberry Juice
2 oz. Pineapple Juice
Garnish
Fresh Mint
Pineapple
Supplies
Cocktail Shaker
Jigger
Serving Glass
Instructions
1) Add ice to a cocktail shaker.
2) Then, add all other ingredients to the shaker.
3) Shake for 7 to 10 seconds to chill and combine.
4) Pour the drink into a tall glass filled with ice.
5) Garnish with fresh mint and/or fresh pineapple chunks.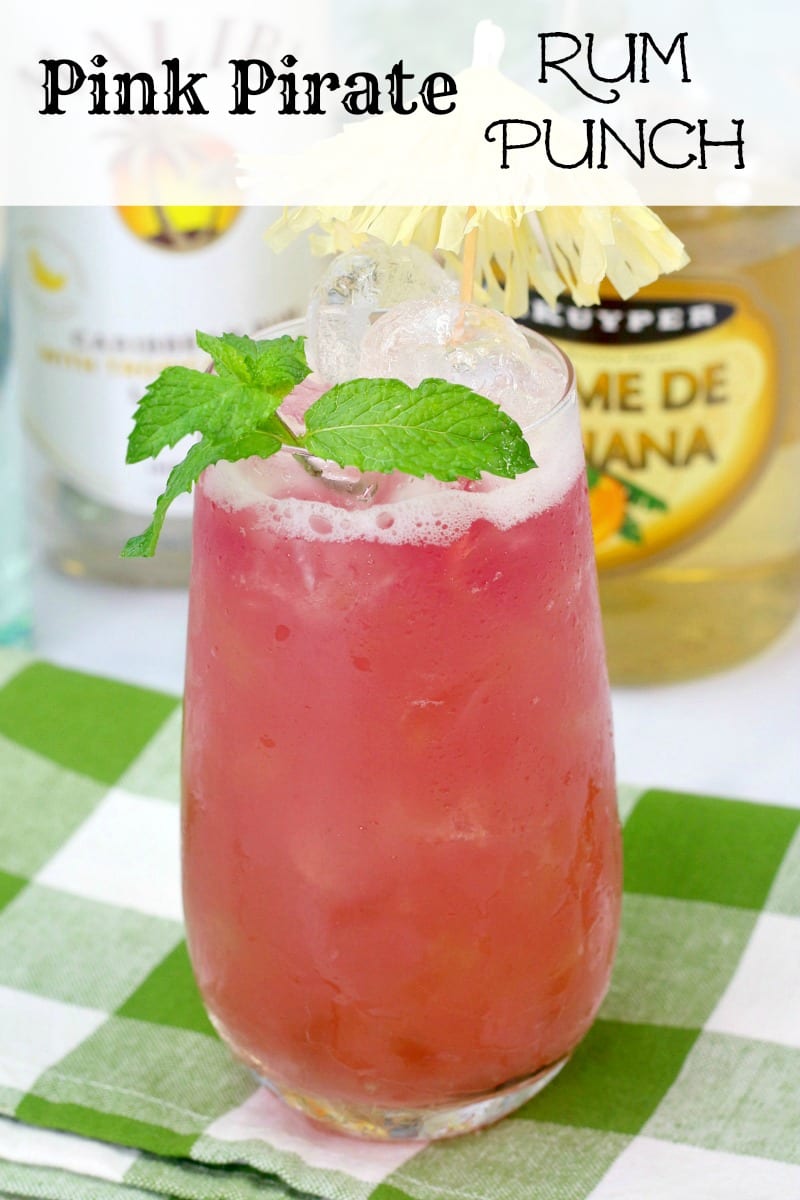 More from Mama Likes To Cook
Check out my vegetarian recipes, so you can get more great ideas for baking, cooking, blending and juicing.
Cocktail Recipes
Coconut Recipes
Banana Recipes
Shop Now
For a beautiful assortment of kitchen necessities and food gifts for the whole family, check out the current deals at these online stores.
Are you ready to have some delicious fun in the kitchen?